RECIPE (April 2023)
Cilantro Root Pesto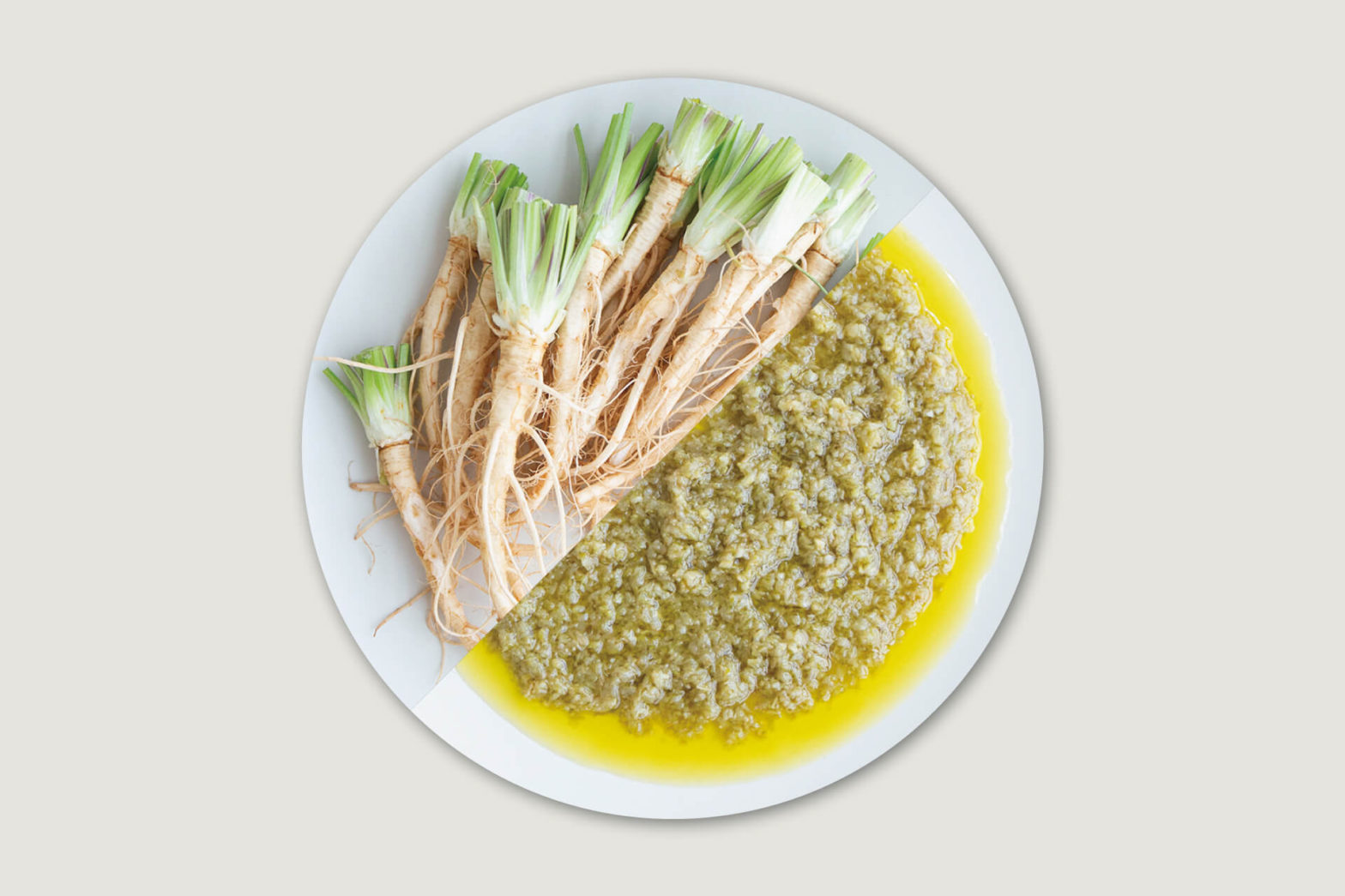 Cilantro is often used for its leaves and stems, and the roots tend to be thrown away. Using up such parts of the ingredient can also help reduce food waste. The THINK & EAT editorial team has devised a recipe using the roots.
Ingredients
Cilantro roots

50g

Garlic

10g

Olive oil

100ml

Dried red chill

1/2

Thai fish sauce

25ml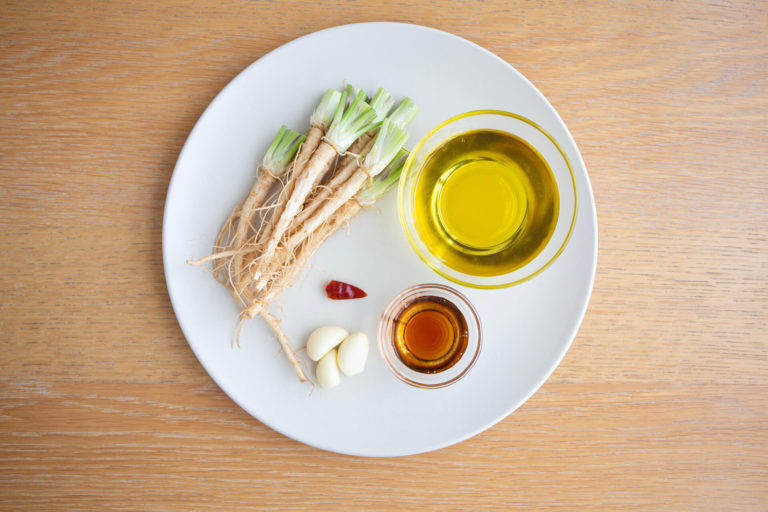 Directions
Finely mince the cilantro roots and garlic.

Warm olive oil in a frying pan and cook the garlic and dried red chili until fragrant.

Add cilantro roots and stir fry.

Add fish sauce.

When the mixture is combined, it is ready to use.