OKURIMONO (July 2016)
Flavors that the Whole Family will Love
Curry Paste from New Home Cooking Fujiwara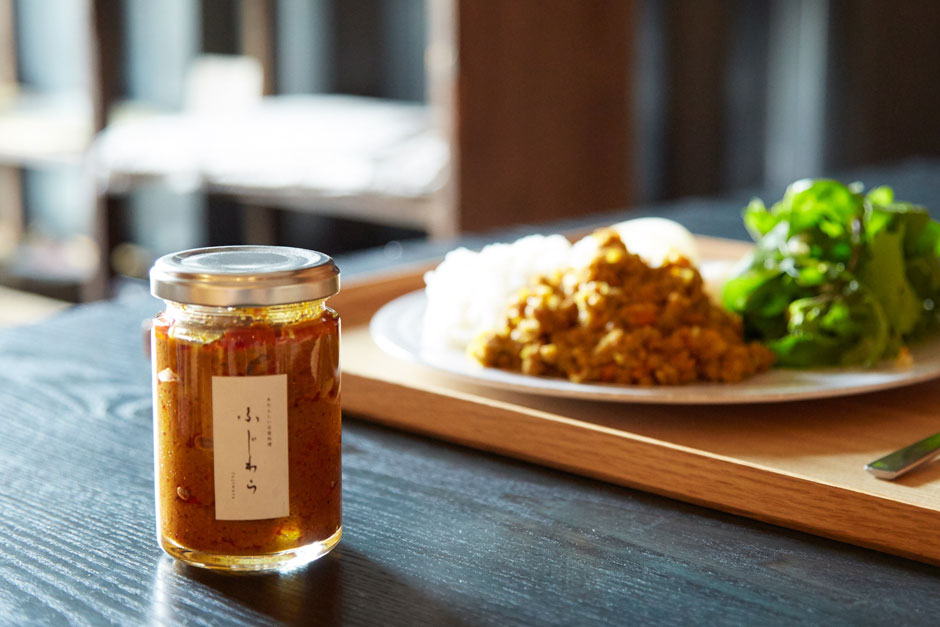 < PACKAGE >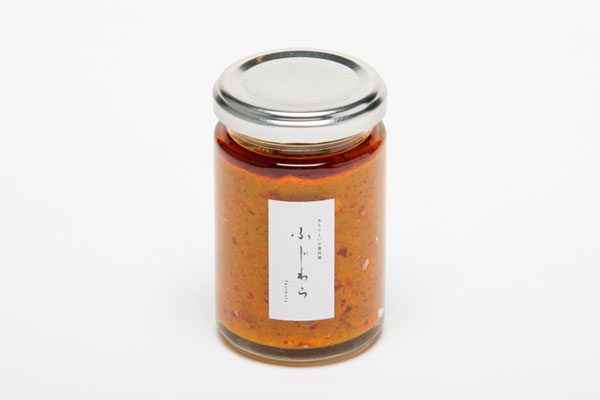 *Package shape varies according to price.
In today's world, when you can buy just about anything at any time, it's important to remember that home cooking is often the best there is.

This is the philosophy behind bottled Curry Paste from New Home Cooking Fujiwara, which is designed to encourage a brand new approach to cooking at home.

Curry Paste can be used in so many different ways?not just for making curries but for adding flavor to other types of meals and even as a topping or dressing.

Curry Paste is a quick and easy way to prepare a delicious meal. It's a hit with the entire family.
Curry Paste from New Home Cooking Fujiwara makes a great gift. Here's why: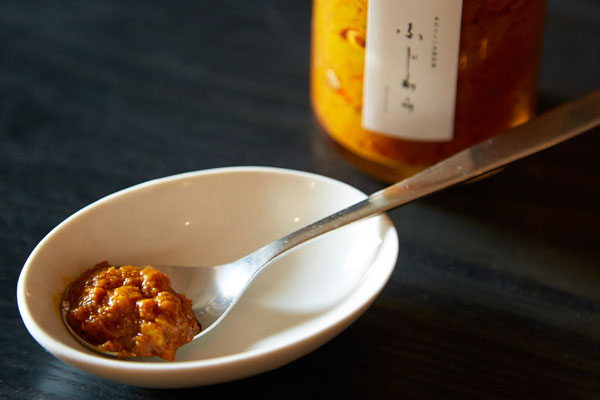 Features plenty of raw ginger
Ginger accounts for nearly 50% of the ingredients found in Curry Paste. When you open the jar, the powerful aroma of ginger immediately fills the air and stimulates the appetite. The spiciness of the curry is entirely due to the ginger, and therefore is completely natural. All other ingredients in the paste, such as the oil and spices, are of the highest quality, to ensure that the product appeals to a wide cross-section of consumers of all ages.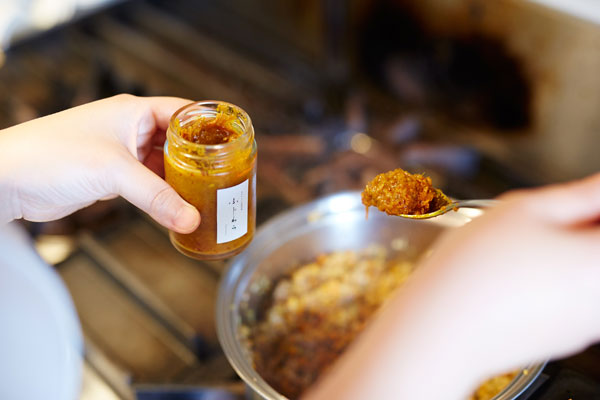 A great substitute for standard flavorings and condiments
Even plain grilled or boiled food is transformed with the addition of Curry Paste to a fun and delicious meal. Along with popular favorites such as curry soup and Keema curry, you can add Curry Paste to stir-fries and even spice up the traditional Japanese broth for curry udon noodles. Let your imagination guide you in finding new and exciting ways to add curry flavor to your cooking.
The key principle was to spice up home cooking with new flavor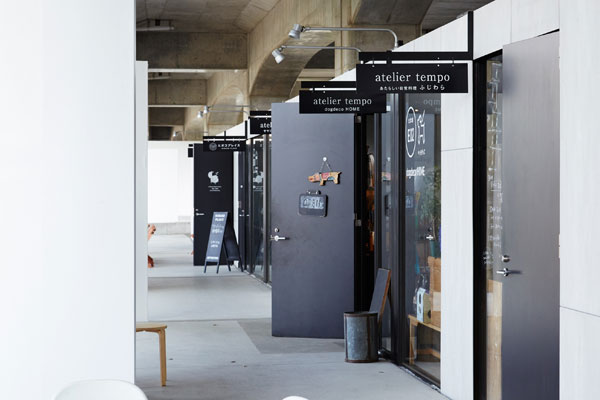 Under the railway arches near Higashi-Koganei station in Tokyo is New Home Cooking Fujiwara, run by acclaimed chef Nao Fujiwara. Here you can find Curry Paste and a host of other enticing bottles of sauces and condiments to add zest and spice to your cooking, and try out a number of the dishes as well.
We asked Fujiwara the inspiration for her legendary Curry Paste.
"It all began with me wanting to add more flavor to my cooking at home," she says. "The more I explored the world of cooking, the more it seemed that bottled sauces and condiments were the answer."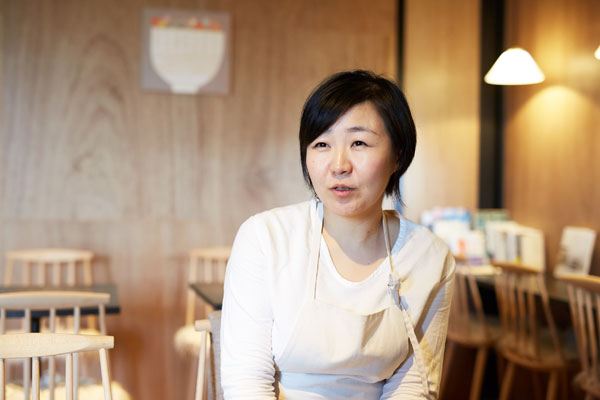 Fujiwara started working as a chef in a cafe at Koganei, Tokyo, in 2004. Every day the cafe would take on fresh supplies of locally grown vegetables that would differ from day to day. Fujiwara's task was to find ways to prepare meals from whatever vegetables were on hand that day, rather than make the same dishes every day.
Before long, Fujiwara was being asked to reveal her culinary secrets. In 2006 she began teaching cooking classes, while at the same time continuing to explore the notion of simplicity in cooking. In particular, she was interested in making her own creations easier to prepare. This eventually led to the idea of making bottled sauces and condiments for sale. The very first one was none other than Curry Paste.
To cater for households with children and elderly people, Fujiwara has deliberately made the Curry Paste quite mild, with ginger being the only source of pungency. But she also made a separate Delicious Chili product that could be used to add extra spice if need be. She started selling the Curry Paste and chili products at cooking events, and was staggered by the positive response.
"It was then that I realized that I'd tapped into something," recalls Fujiwara. "Up to that point I could only reach people who came to the restaurant or to the cooking classes. But bottled products can be stored at room temperature, and you can send them right across the country. So now I was engaging with a much wider audience."
Fujiwara works from the basic premise of working to make home cooking better. This was the inspiration behind New Home Cooking Fujiwara, opened in 2014, which offers a range of bottled sauces and condiments together with recipe ideas for people to try at home.
A blank canvas for creating exciting new flavors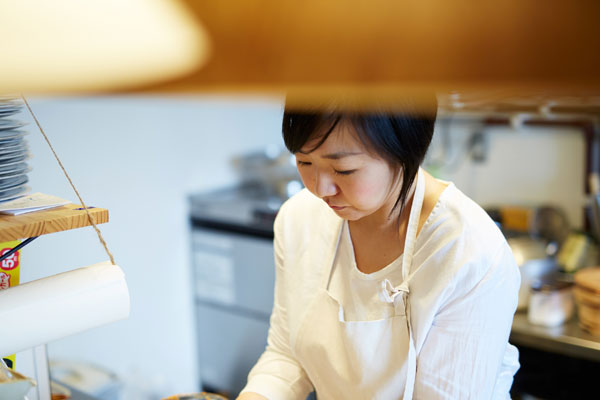 Fujiwara's sauces and condiments are designed to add flavor and zest to all types of meals. The key is to provide a blank canvas on which the home cook can add his or her particular style.
"Early on in my career in the hospitality industry, I worked in a variety of restaurants and cafes," explains Fujiwara. "But I found that home was the only place where I could make food that I really liked. Plus even if you spend up on the very best ingredients, it's still cheaper than eating out. Nevertheless, I was convinced that home cooking should be the best there is, so I wanted to find a way to make that possible."
Curry Paste is a product of this inspiration. The idea is not to make a specific dish, but rather to use it as a means of enhancing the flavors of home cooking without going overboard, of enhancing the natural flavors of familiar foods to create a delicious flavor combination.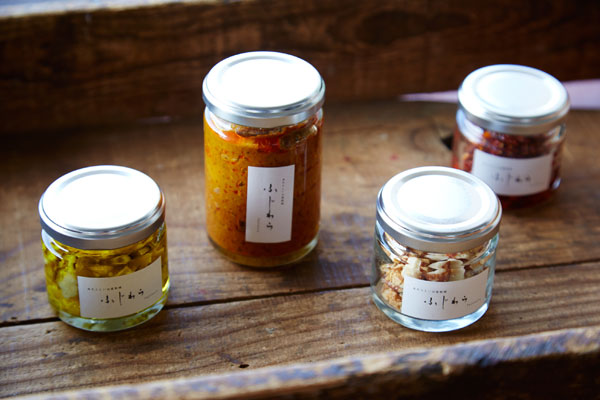 Fujiwara's bottled sauces and condiments include Curry Paste, the chili additive, puckchi lemon oil and garlic prawn salt. All of these can be used to enliven a range of different dishes.
"What I am trying to do is to lower the barriers to good cooking. Despite the travails of daily life, a beautifully prepared meal is always worth it. At the end of the day, the food itself may disappear but the memory of eating dinner together at the table remains with you forever."
That's the inspiration behind Fujiwara's wonderful range of sauces and condiments. So why not give them a try and be inspired yourself?
 / 
Photographer
: CHIZU TAKAKURA & CHIE MARUYAMAA