THE POWER OF SHUN (October 2017)
Savoring Gifts from Lakeside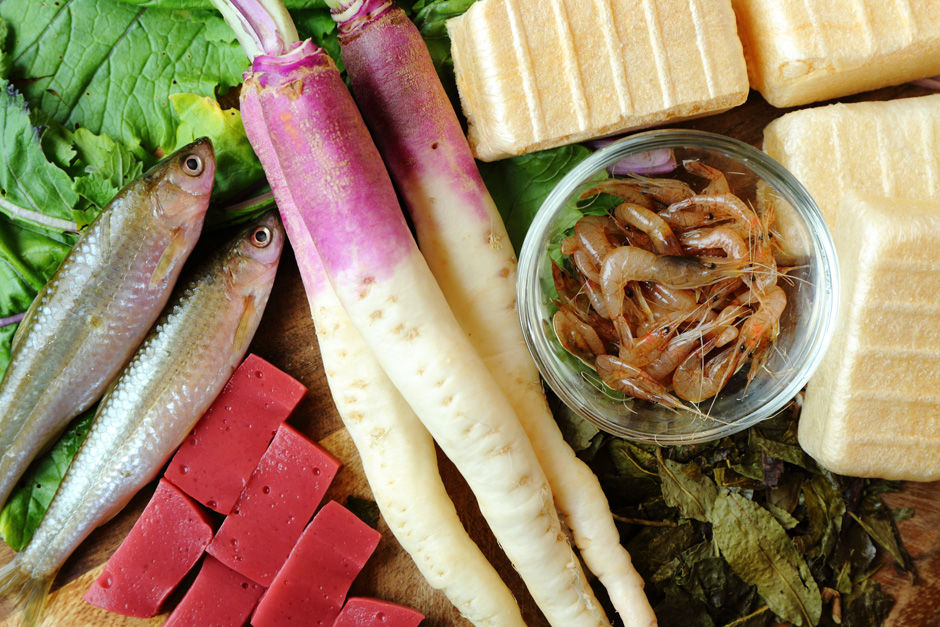 Shiga is a prefecture whose unique food culture has developed around its Lake Biwa, Japan's largest lake.

Since ancient times, Shiga's food culture included preserved, freshwater fish known as "lake fish" from Lake Biwa. A famous example of this is trout sushi, featuring Biwa trout. Also, around the lake, which is a rich source of water, vegetables, beans and potatoes are grown in plenty. As for livestock, Shiga's Omi Beef, with about 400 years of history, is counted as one of Japan's three best wagyu beefs. As such, there are many food ingredients that are produced around Lake Biwa thanks to its lush lakeside nature.

This time, we will introduce Shiga's wonderful and unique food culture through its traditional ingredients, as well as great recipes that use these ingredients.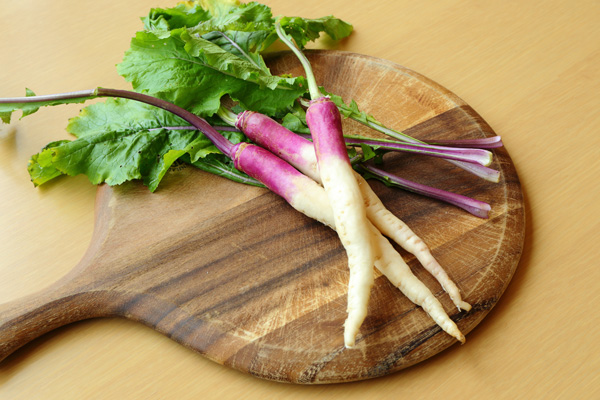 Shiga's foods (1) Hinona
Hinona is a type of radish and a traditional vegetable of Shiga. It is moderately pungent and bitter. The top part is reddish purple and the bottom part is white, and the stems and leaf veins are also a bright reddish purple color. As hinona becomes light pink when pickled in sweet vinegar, it has been cherished by local residents as Sakura pickle.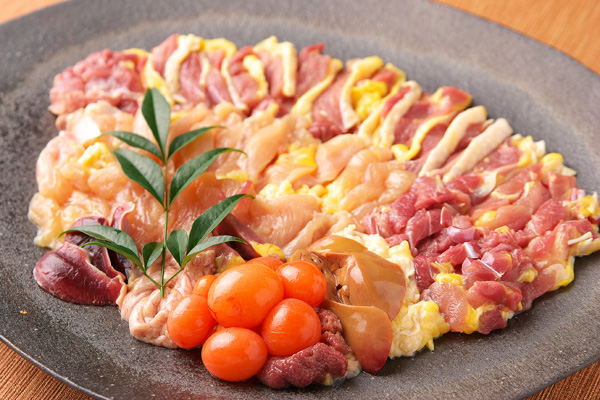 Shiga's foods (2) Omi Shamo chicken
It is a free-range chicken that is Shiga's unique local product, created by Shiga Prefectural Animal Farming Technology Center by crossing three purebred chickens. Spending about three times as long time as usual chicken, Omi Shamo is grown in a relaxed atmosphere, in Omi's nature with abundant greenery and water. Its meat is moderately elastic, enjoyably crispy, tasty, rich and flavorful.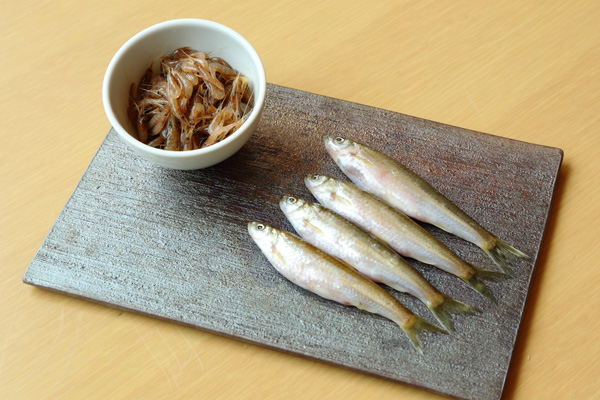 Shiga's foods (3): Biwako Hacchin
Lake Biwa offers all kinds of fish, depending on each season. The most characteristic eight types of fish are called Biwako Hacchin (meaning: eight rare fishes of Lake Biwa). Officially, they are: Biwa trout, Nigoro crucian carp, willow gudgeon, isaza, Japanese fluvial sculpin, small sweetfish, lake prawn and three-lips.
※Photo showing lake prawns and willow gudgeon.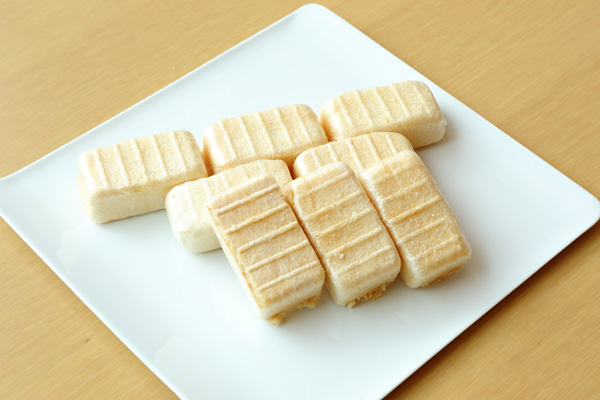 Shiga's foods (4) Choji-fu
Fu is baked wheat-gluten, and most of it sold in Shiga is labelled "Choji-fu".
While most baked wheat glutens are round, Choji-fu is angulated. It is said to have originated from Japan's Sengoku period (1467–1603) when nutritious baked gluten was a prized item. Apparently, round baked glutens were not fit for on-the-go consumption, so it was reshaped, replicating the townscape of Omi Hachiman.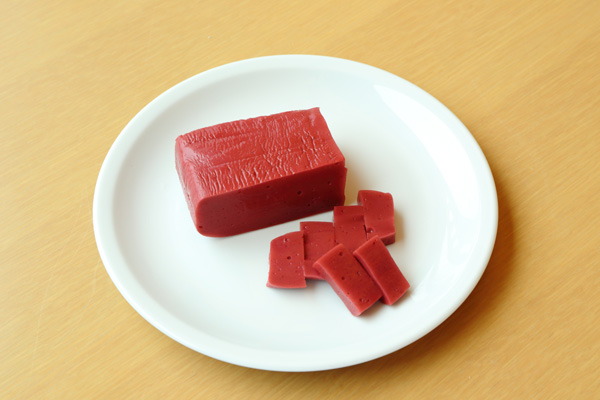 Shiga's foods (5) Red konjac
The red konjac has long been a traditional food around Omi Hachiman, Shiga. There are several stories as to why it is red. Some say Nobunaga Oda, considered one of Japan's three unifiers, dyed it red, and some say Omi's merchants colored it red to differentiate it from other products when they went on the road selling their products. The red comes from a food additive called ferric oxide. Besides being red, the konjac also has ample nutrients including dietary fiber and calcium.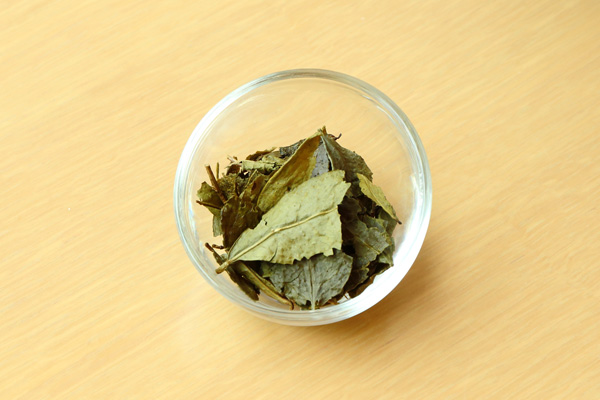 Shiga's foods (6): Mandokoro Hirabancha tea
This is a variety of tea that has been passed down from generation to generation for over 600 years since the Muromachi period (1336–1573), in the Okugenji district from which water flows into Lake Biwa. Most of the tea plants are original varieties and are grown without any insecticides or chemical fertilizers. The hard leaves that mature over the harsh winter are harvested in early spring, steamed in a large wooden tub, dried and aged for six months. The bancha tea created with this traditional tub-steaming technique has a refined bitterness and a gentle taste.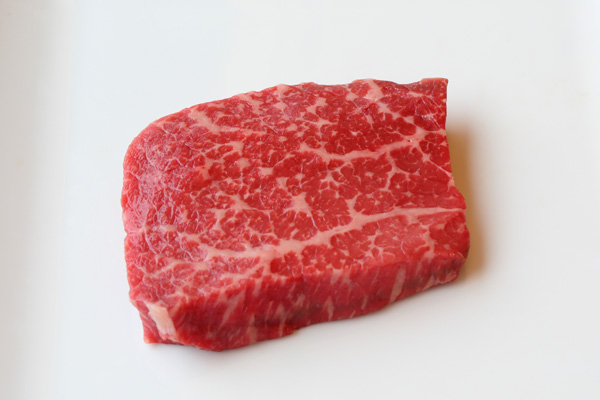 Shiga's foods (7) Omi beef
Omi beef is a black-coated Japanese wagyu beef, raised amid Shiga's nature. It has about 400 years of history and is said to be the most historical wagyu beef in Japan. It characteristically has fine marbled fat that tastes sweet and melts in one's mouth, a rich aroma and tender texture.
Shiga's foods by Koishikawa Terrace x SHUN GATE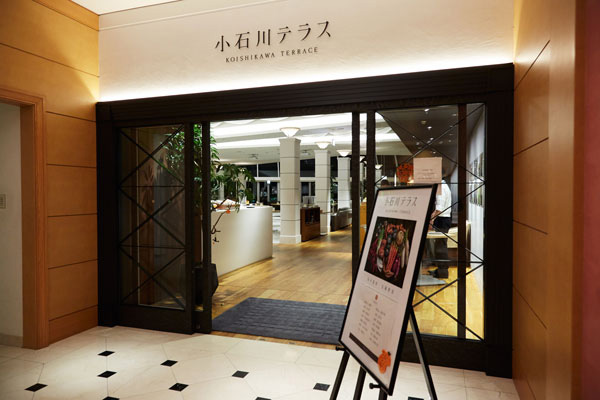 The recipes in this article were created by Chef Kimijima of Koishikawa Terrace, a restaurant in Bunkyo District, Tokyo, which serves dishes with traditional vegetables from around Japan.
The menus featuring Shiga's foods in this article will be offered during lunch hours for two weeks between October 23 and November 3, 2017, changed each week, as part of the collaboration between Koishikawa Terrance and SHUNGATE.
Enjoy Chef Kimijima's original menus that offer the best of Shiga's ingredients.
*The shown images and the actual menu may differ.
<Facility information>
Koishikawa Terrace
Address 1-3-3, Suido, Bunkyo-ku, Tokyo
*8 minutes' walk from Edogawabashi station, Tokyo Metro Yurakucho Line
TEL 03-5840-2846
Hours
Lunch 11:30-14:00
Cafe 14:30-17:30
Dinner 18:00-22:00
Regular holiday Saturday, national holiday
URL http://koishikawa-terrace.jp/
Experience Shiga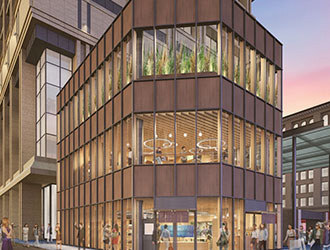 Here is a place and medium where you can enjoy Shiga's delightful charm, whether you are in central Tokyo or at home.
●COCOSHIGA
COCOSHIGA is Shiga's information hub set to open in Nihonbashi, Tokyo on October 29, 2017. Visitors can enjoy seeing, touching and sampling various foods and crafts from Shiga in this location, which also has a sake bar.
<Facility information>
COCOSHIGA ※Opens October 29, 2017
Address Tokyo Nihonbashi Tower, 2-7-1 Nihonbashi, Chuo-ku, Tokyo
TEL 03-6281-9872
Hours Market on the 1st floor: 10:00 a.m.–8:00 p.m., Sake Bar: 10:00 a.m–11:00 p.m
2F Japanese dining 11:30 a.m.–2:00 p.m. / 6:00 p.m.–11:00 p.m
URL http://cocoshiga.jp/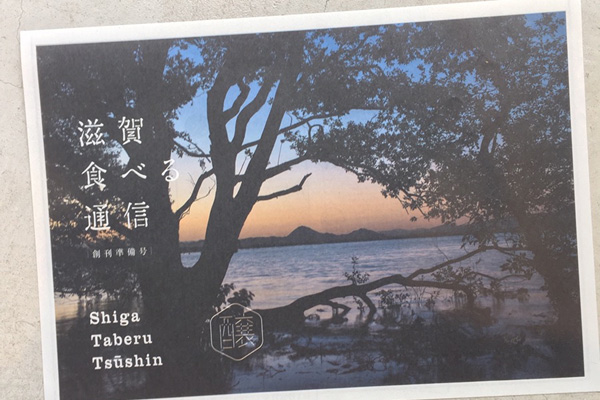 ●Shiga Taberu Tsushin
Taberu Tsushin is a series of a booklet that introduces regional food culture and foods from the region. In October 2017, Shiga Taberu Tsushin was newly launched. Subscribers receive Shiga's tasty fermented foods and the food's story every other month.
<About the publication>
Shiga Taberu Tsushin
・Bi-monthly: 3,000 yen a month
・Subscription: First issue to be sent in October 2017
・Subscription: http://shigataberu.com/