RECIPE (October 2017)
Jun-jun with two of Lake Biwa's rare fish, Choji-fu and red konjac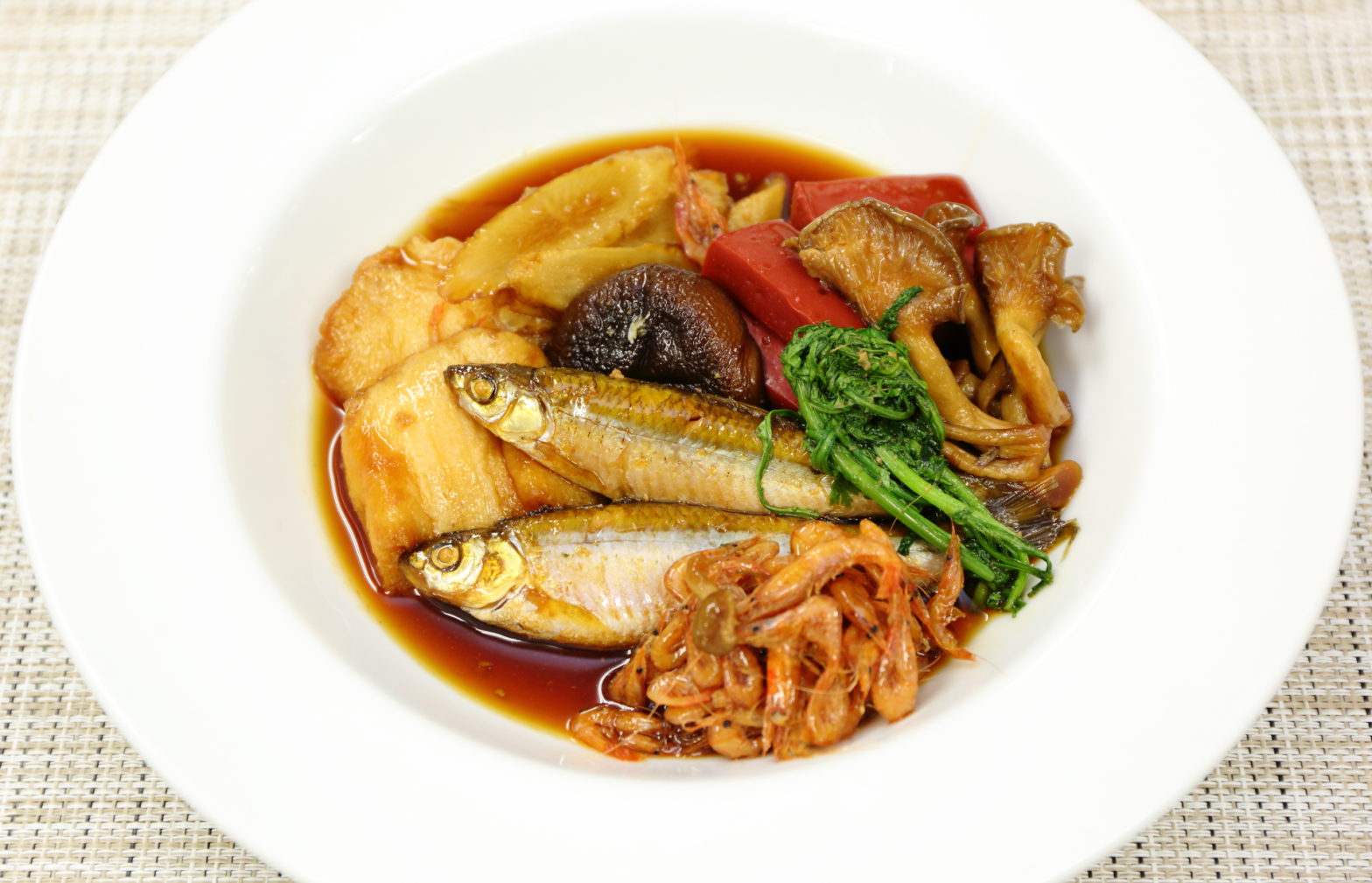 Jun-jun with two of Lake Biwa's rare fish, Choji-fu and red konjac
Ingredients (Serves: 1)
Lake prawns

100g

Willow gudgeon: ※Can be replaced by other lake or river fish like smelt. If using a trout / bigger fish, use a 50 g fillet.

2

Choji-fu: ※Can be replaced with any general baked wheat gluten like kuruma-bu.

1

Red konjac: ※Can be replaced with any general konjac.

30g

Burdock root

30g

Garland chrysanthemum leaves and stems

20g

Hiratake mushroom

20g

Shiitake mushroom

1

Soy sauce

40g (A)

Japanese rice wine (mirin)

30g (A)

Sugar

20g (A)

Water

10g (A)
Directions
Put (A) in a saucepan and bring to a boil

Put shiitake (remove the stem), bite-sized cuts of hiratake mushroom and red konjac, burdock root cut into 2 mm diagonal slices and willow gudgeon in the saucepan and simmer until they are thoroughly heated.

Add restored Choji-fu (restore with water) and garland chrysanthemum leaves / stems. When the ingredients are thoroughly heated, add lake prawns. When it comes to a boil, arrange on a plate.
Recipe from : Koishikawa Terrace