【AREA_PR】THE ROOTS OF SHUN (November 2019)
Rural Landscape Musings while Sampling Local Kawajima Town Fare
Kawajima, Saitama Prefecture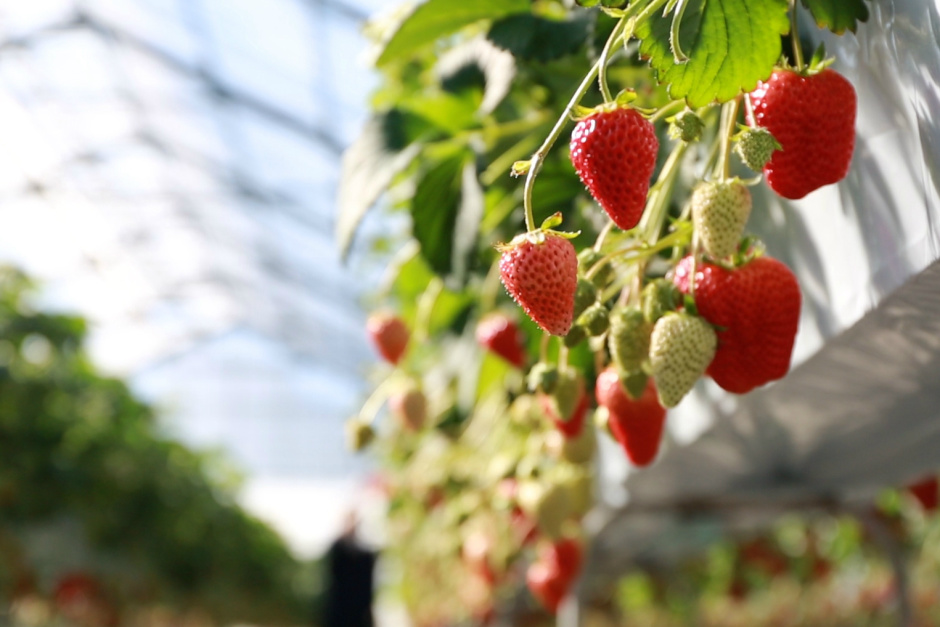 Kawajima Town in Hiki District, Saitama Prefecture, is an area surrounded by beautiful natural scenery roughly 45 kilometers away from the metropolitan city center. Approximately 60% of its land is farming fields, with rice as one of its traditional crops. Currently, the region grows various kinds of produce in addition to rice, boasts the largest production of figs in Saitama Prefecture, and is also one of the major growing areas for strawberries in the prefecture as well.

Recently, visitors from afar have been flocking to the region to sample Kawajima cuisine, including lining up to experience dining at the popular noodle shop Chuka Soba Yotsuba or visiting the soy sauce brewery Fueki Shoyu Brewing, which was established in the first year of the Kansei era (1789–1801). For this article, we will introduce specialty foods and local products created with pride in Kawajima Town.

*Kawajima Town products introduced in this article are also available as thank-you gifts when donations to Furusato Nozei (Hometown Tax) are made. Please visit the Furusato Choice, Satofull, or Rakuten Hometown Tax websites for details.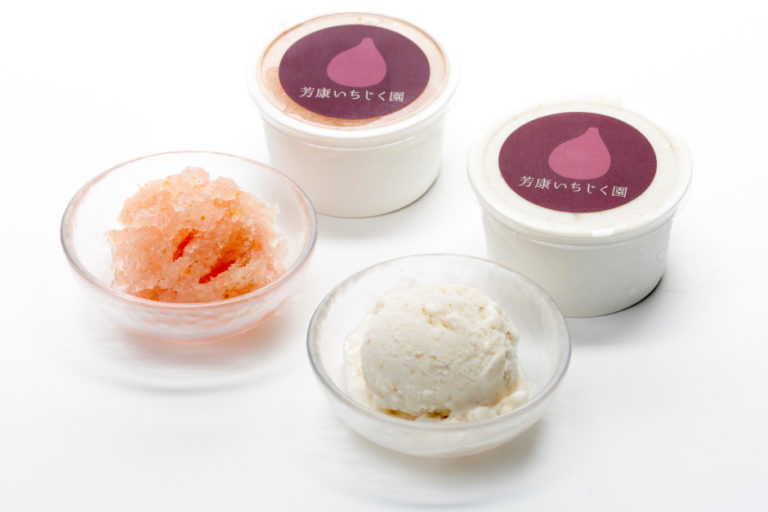 Fig Ice Cream
Houkou Ichijikuen
A set featuring luxurious and fruity fig milk ice cream and sorbet. Both use only fully ripe Kawajima figs harvested in the morning and contains 50% of ripe figs for an elegant sweetness.How about comparing the sorbet and milk ice cream while enjoying the differences in texture.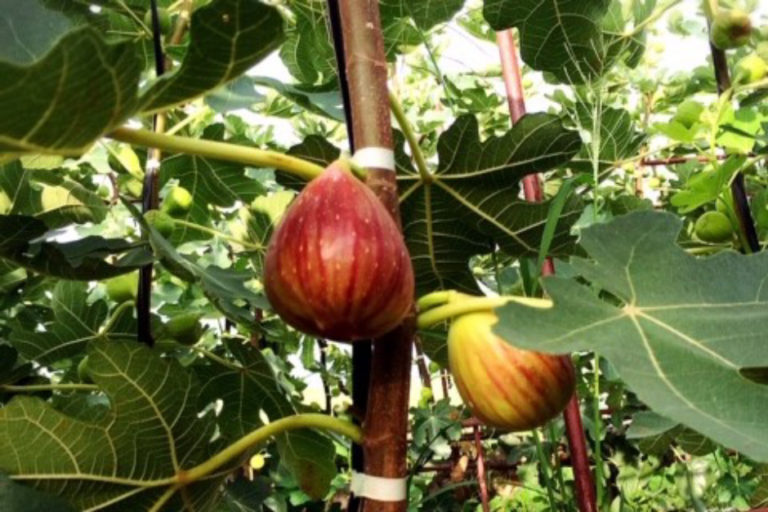 Address:266 Tobaishinden, Kawajima, Hiki District, Saitama Prefecture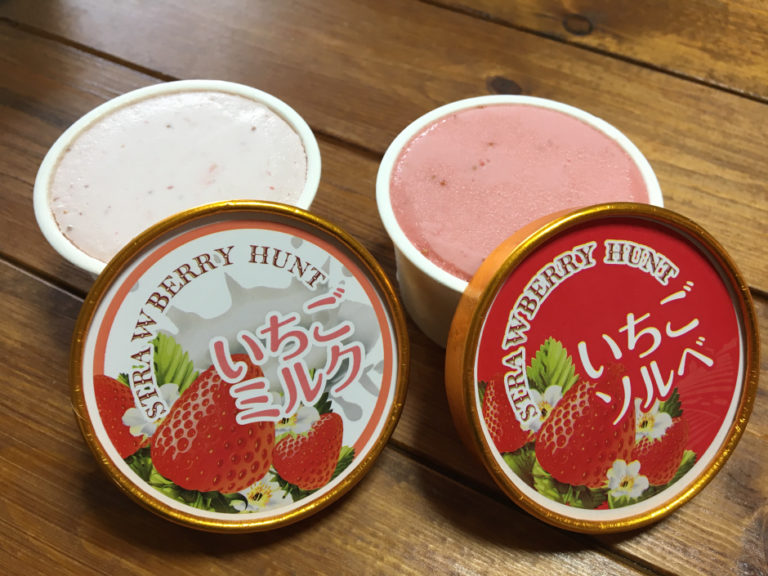 Strawberry Milk Ice Cream & Strawberry Sorbet
Strawberry Hunt
A set featuring only strawberries from the Kawajima Town strawberry farm Strawberry Hunt, containing a rich milk ice cream with strawberry pulp and a refreshing sorbet. The strawberries are slowly ripened during "in-season" periods, carefully harvested one by one, using an abundance of fragrant strawberries from the farm. Strawberry Hunt's strawberries are a few times larger than standard supermarket strawberries, and their sugar concentration is approximately 18 degrees (standard strawberries are considered sweet at 13 to 15). Not only do these strawberries boast a wonderful taste, they are also grown to maximize their nutrients such as vitamins—sampling the ultimate strawberry milk ice cream and sorbet is highly recommended.
Address:1072 Kamiomino, Kawajima, Hiki District, Saitama Prefecture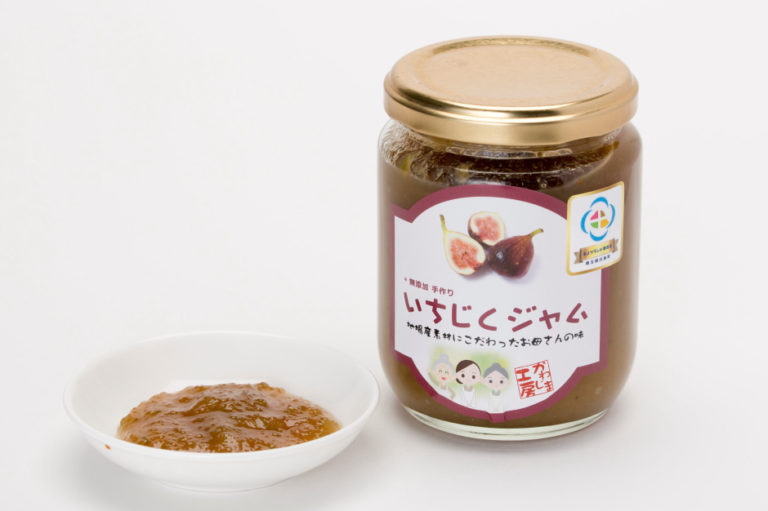 Fig Jam
Kawajima Kobo
A fragrant jam using Kawajima Town's specialty figs and fig skins as well. The taste is light on the sweetness but with extremely full-bodied—almost like tasting fresh figs—thanks to the intricate work by seasoned ladies of the region. For starters, try sampling the jam with staples such as bread, yogurt and crackers. It is also highly recommended as a subtle seasoning for dishes such as simmered fish and miso stir-fry.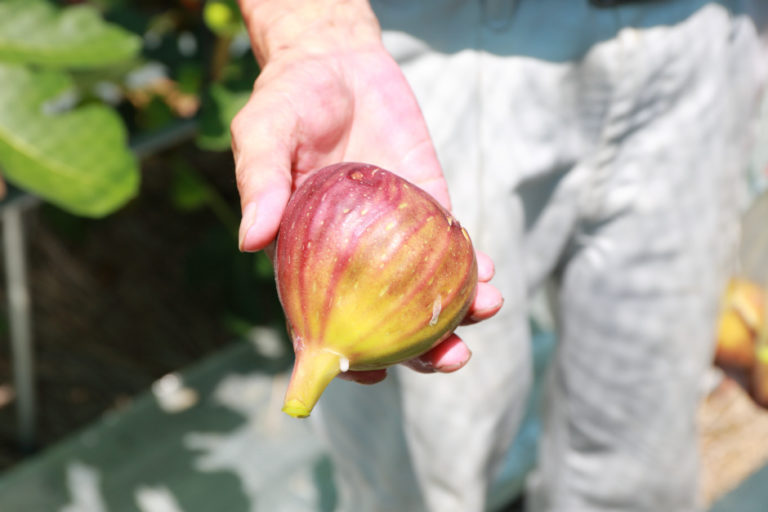 Address:174-1 Fukizuka, Kawajima, Hiki District, Saitama Prefecture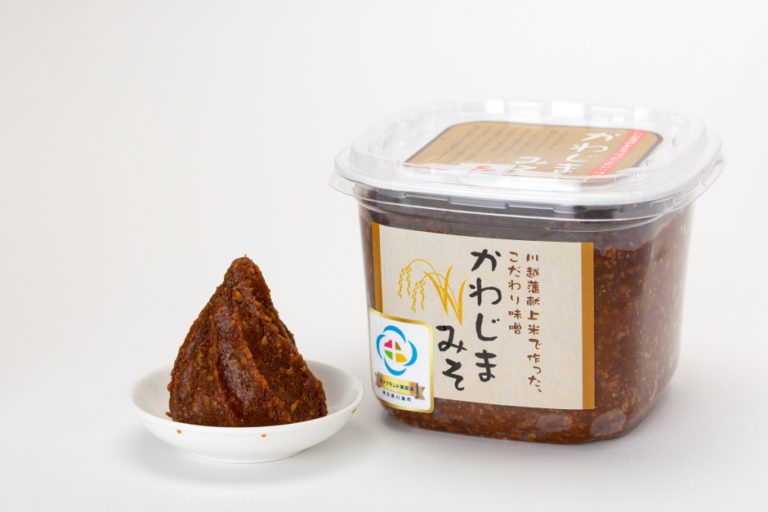 Kawajima Miso
Kawajima Kobo
Handmade, additive-free miso created from rice from Kawajima Town, which used to be regularly offered to the Kawagoe Clan. The miso is manufactured in the traditional way, kneaded by hand by local female residents. Carefully selected ingredients make a miso which dissolves quickly and offers a rich taste. It is so good, it is said that once someone tries this miso, they will not want any other miso! Because the ingredients are carefully selected, only a limited number is available each year—sampling this miso is highly recommended!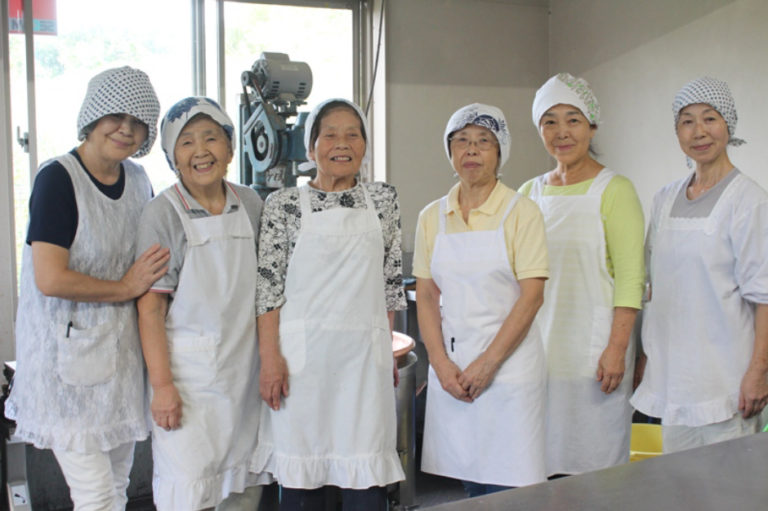 Address:174-1 Fukizuka, Kawajima, Hiki District, Saitama Prefecture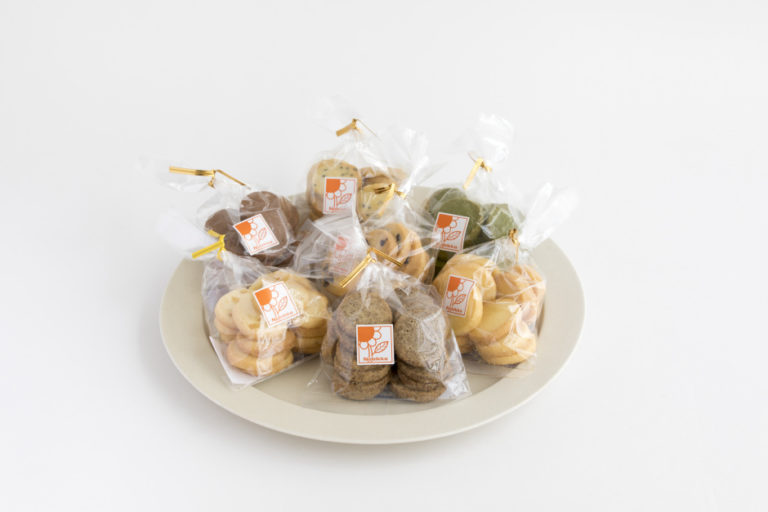 Assorted Nobikko Sweets
Social Welfare Service Corporation Wing Work & Like Nobikko Sweets Manufacturing Group
A confectionary set featuring handmade cookies manufactured at the town social welfare facility Work & Like Nobikko. Only domestic flour and sugar, fresh, delicious Topran brand eggs from the local Yabe Poultry Farm, and 100% butter are used, so that customers can enjoy the sweets with peace of mind. *The cookies in the set are selected by Work & Like Nobikko.
Address:871-5 Shimoyatsubayashi, Kawajima, Hiki District, Saitama Prefecture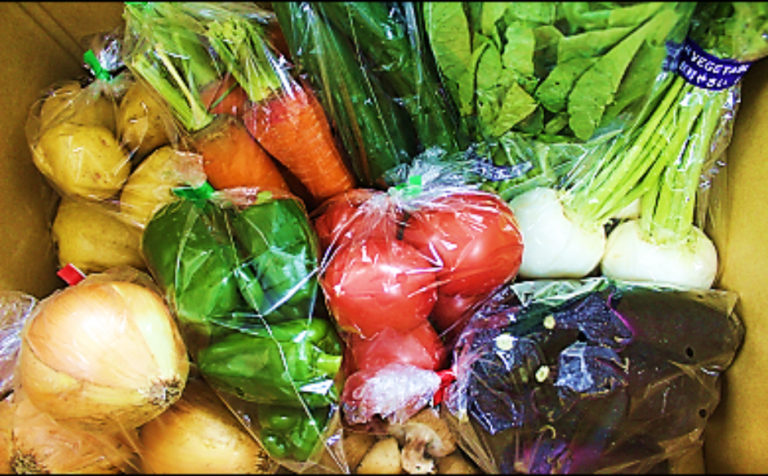 Assorted Seasonal Vegetable
Kawajima Farmers' Store (JA Saitama Chuo)
A set featuring fresh vegetables from Kawajima, which line the shelves of the Kawajima Farmer's Store. One hour by car—45 km from the metropolitan area—the town of Kawajima provides fresh vegetables to urban areas because of its proximity. How about trying the fresh local vegetables of Kawajima Town, painstakingly harvested by local farmers, offering a diverse lineup of farm produce all year round?
*The photograph is for illustrative purposes. The vegetables delivered will differ with seasons, weather and harvesting conditions.
Address:239-1 Oaza Minami Sonobe, Kawajima, Hiki District, Saitama Prefecture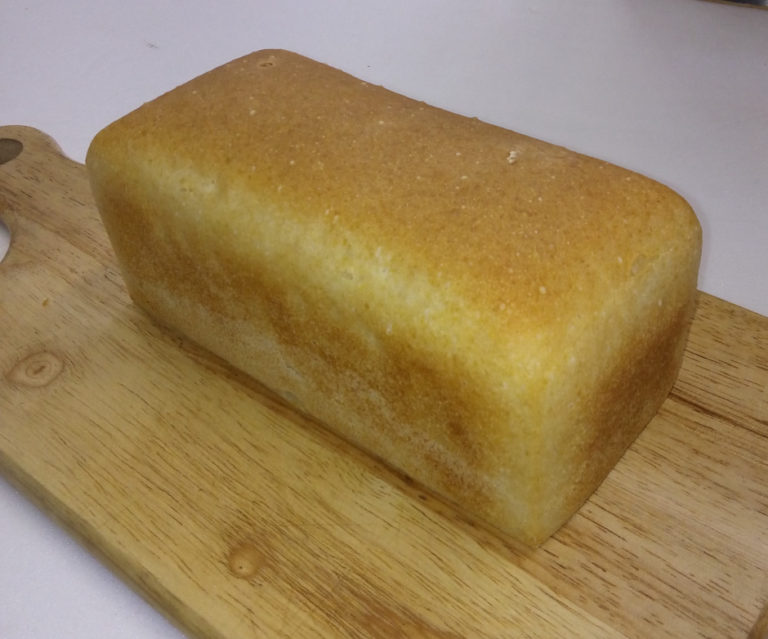 Rice Bread/Brown Rice Bread
Bakery TOA
Rice bread baked without flour or wheat gluten, and simply using only simple ingredients such as rice flour, sugar, salad oil, yeast, salt and thickener has a straightforward, mild flavor that showcases the region's rice, famous for its history of being regularly offered to the Kawagoe Clan. The attractive bread has a rice flavor, and toasting it creates a crispy exterior and springy interior texture. *The bread is sent as frozen deliveries. Approximately an hour and a half is needed for the bread to thaw.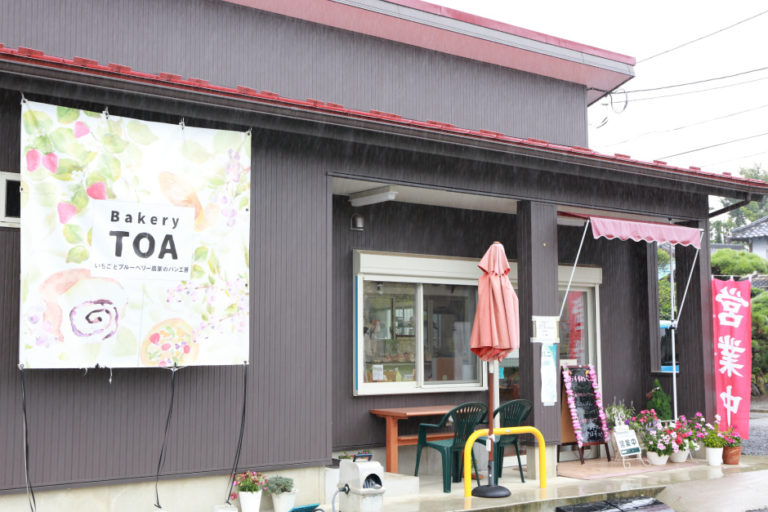 Address:112-1 Mageshi, Kawajima, Hiki District, Saitama Prefecture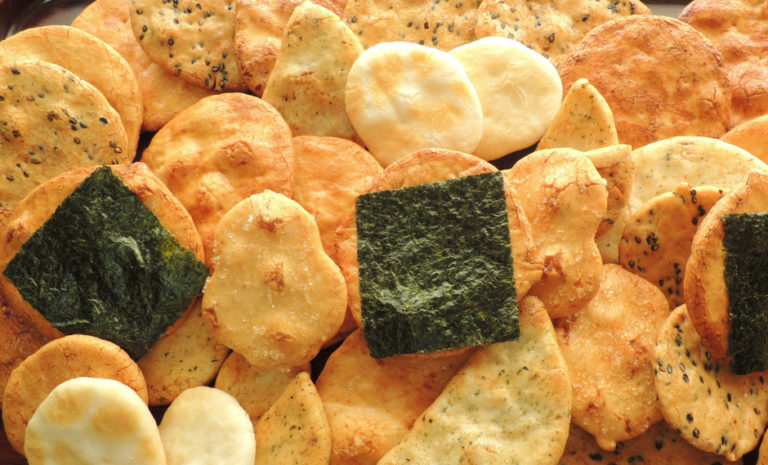 Assorted Rice Crackers
Kawashimaya Co., Ltd.
Ever since its establishment, Kawashimaya has handed down its flavors with its history of 80 years focusing on rice crackers. The Kawashimaya assorted rice crackers set carries on the historical goodness of "hand-baked rice crackers." Kawashimaya rice crackers hold on to their traditional taste while improving technologies and quality to provide delicious rice crackers to customers and are very particular on its flavor centered on the sweetness of rice instead of the palatability of soy sauce. Furthermore, even the hardest rice crackers are baked to be moderately hard, enabling both young and old alike to enjoy these snacks.
Address:318 Miyamae, Kawajima, Hiki District, Saitama Prefecture