OKURIMONO (June 2015)
Suruga Bay delicacies brought direct to your table
TAGURI Shizuoka Premium from Sankakuya Marine Produce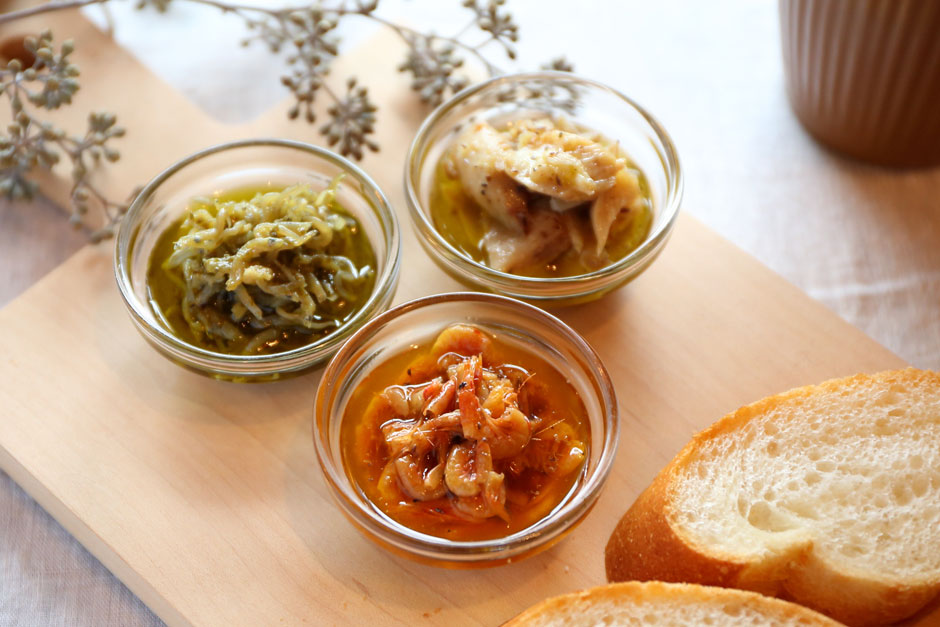 < PACKAGE >
*Package shape varies according to price.
*Packaging design may vary depending on the season.
Shizuoka prefecture boasts glorious natural surroundings that produce a bounty of delicious foods. The principle attraction is Suruga Bay, which is fed by multiple freshwater river systems including the Oi, Fuji and Abe rivers. The bay area is home to varying forms of coastal topography that support over 1,000 different fish species. It has long been revered as a fertile hunting ground for staples such as tuna and bonito as well as seasonal species including sakuraebi shrimp, whitebait and alfonsino.

In this edition of Okurimono we present Taguri Shizuoka Premium from Sankakuya Marine Produce, a delicious selection of delicacies brought to you direct from the pristine waters of Suruga Bay.
This product is assembled using the finest marine produce from Suruga Bay and contains no synthetic preservatives or added colors or flavors, so that you can be assured of the authentic taste.
The editorial team here at SHUN GATE was lucky enough to receive samples of Taguri Shizuoka Premium to try. In this article, we give you our impressions of the product, including taste, appearance and other important considerations.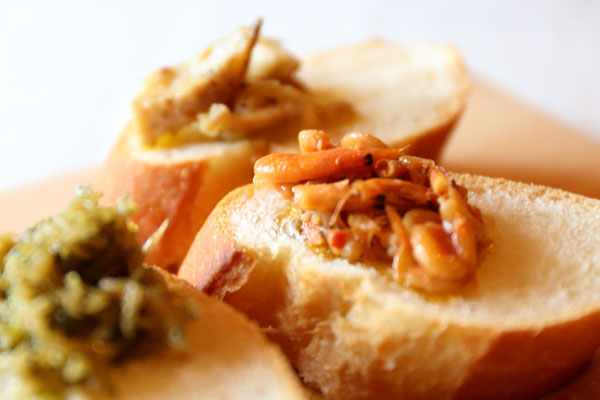 Rich aroma and depth of flavor
The Taguri Shizuoka Premium selection consists of three varieties: Whitebait Genovese, Sakuraebi Shrimp Ajillo and Alfonsino Confit. Lined up together, the three bottles create a pleasing color palette with an elegant and refined look.
After much earnest discussion, the Shun Gate team decided to sample the Sakuraebi Shrimp Ajillo.
The first thing that greets you upon opening the lid is the mouth-watering aroma of Sakuraebi shrimp together with the faintest hint of olive oil. The rich flavor explodes in your mouth, while the shrimp has wonderful texture and just the right amount of saltiness. It is delicious on its own, but you can also use it to add an accent to soup or pasta, or work it into other dishes. There are many ways to make use of this wonderful product.
Taguri Shizuoka Premium is a product that makes extensive use of the delicious produce of Suruga Bay and retains the authentic tastes and flavors. The three varieties are described in detail below.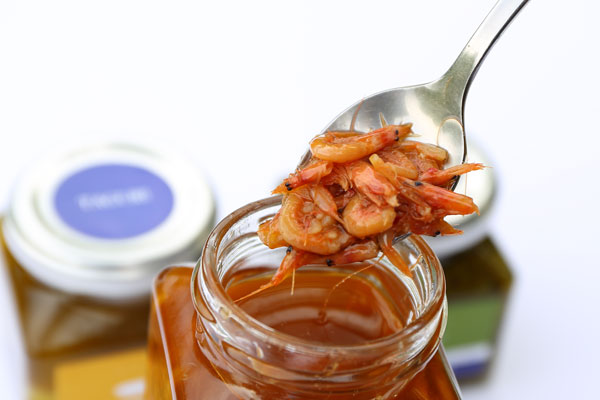 ①Sakuraebi Shrimp Ajillo
The sakuraebi shrimp, also known as the jewel of the sea, is one of the rarest species of shrimp in the world. In Japan, it is one of several local species that are found only in Suruga Bay. Fried garlic is the perfect complement to the sweetness and aroma of the sakuraebi shrimp.
②Whitebait Genovese
Fed by pristine rivers, Suruga Bay is home to a substantial population of plankton and produces bountiful whitebait harvests. Whitebait Genovese is made with whitebait caught at Mochimune, which is harvested live for peak freshness, delivering an exceptional level of taste and umami.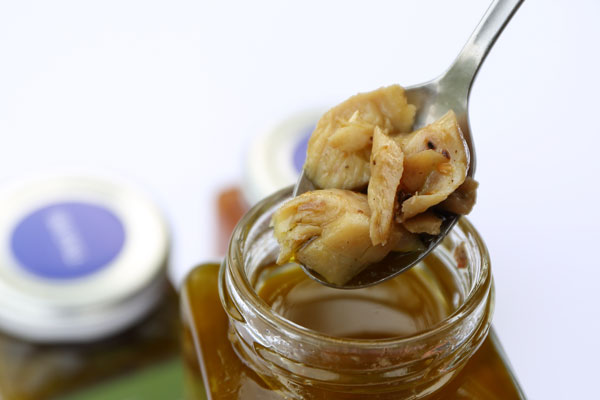 ③Alfonsino Confit
Alfonsino caught in the vicinity of Suruga Bay is of the very highest quality, with excellent flesh and consistency. Pickling in oil brings out the delicious authentic flavor, which adds a luxuriant touch to simple foods like tofu or vegetables.
Shio-katsuo, the taste of ancient Nishi-Izu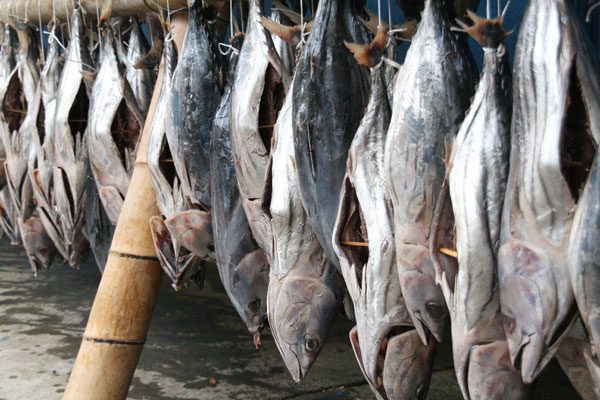 So how does Taguri Shizuoka Premium manage to bring out the authentic taste of seafood in three distinctive and different flavor combinations? To find out, we spoke with Yutaka Nakajima, managing director of Sankakuya Marine Produce, at the production center in Nishi-Izu, Shizuoka prefecture.
"The aim with Taguri is to use only fresh, natural ingredients and gentle flavors that do not mask the authentic taste," explains Nakajima. "We don't use synthetic preservatives, flavors or colors, and we let the inherent flavors shine through. Instead of standard table salt we use shio-katsuo for extra added umami, which enhances the natural flavors."
Shio-katsuo is made from bonito that has been pickled in salt and then dried out. Apparently it was made at Nishi-Izu about 1,300 years ago, in a hamlet called Taguri. It is the taste of ancient Nishi-Izu and still made today using the same technique in the area.
"Shio-katsuo has loads of umami, and is said to be the origin of dashi broth," notes Nakajima. "Part of the reason we use it in Taguri instead of salt is as a way to introduce people to this most famous and delicious product of Nishi-Izu."
Sakuraebi Shrimp Ajillo is excellent on its own with bruschetta or as hors oeuvres, or you can incorporate it into a Spanish omelet.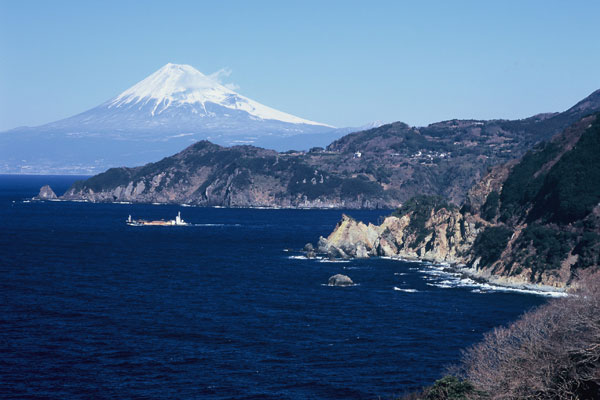 Taguri combines the ocean bounty of the Suruga Bay area with the traditional cuisine of Nishi-Izu to preserve the authentic flavors of the sea in a delicious and beautifully presented package that fully encapsulates the essence of Suruga Bay.
Writer
: SATOSHI TACHIBANA
 / 
Photographer
: SATOSHI TACHIBANA