RECIPE (December / BACK NUMBER 2021)
Kanto-Style Zoni (Mochi in Soup)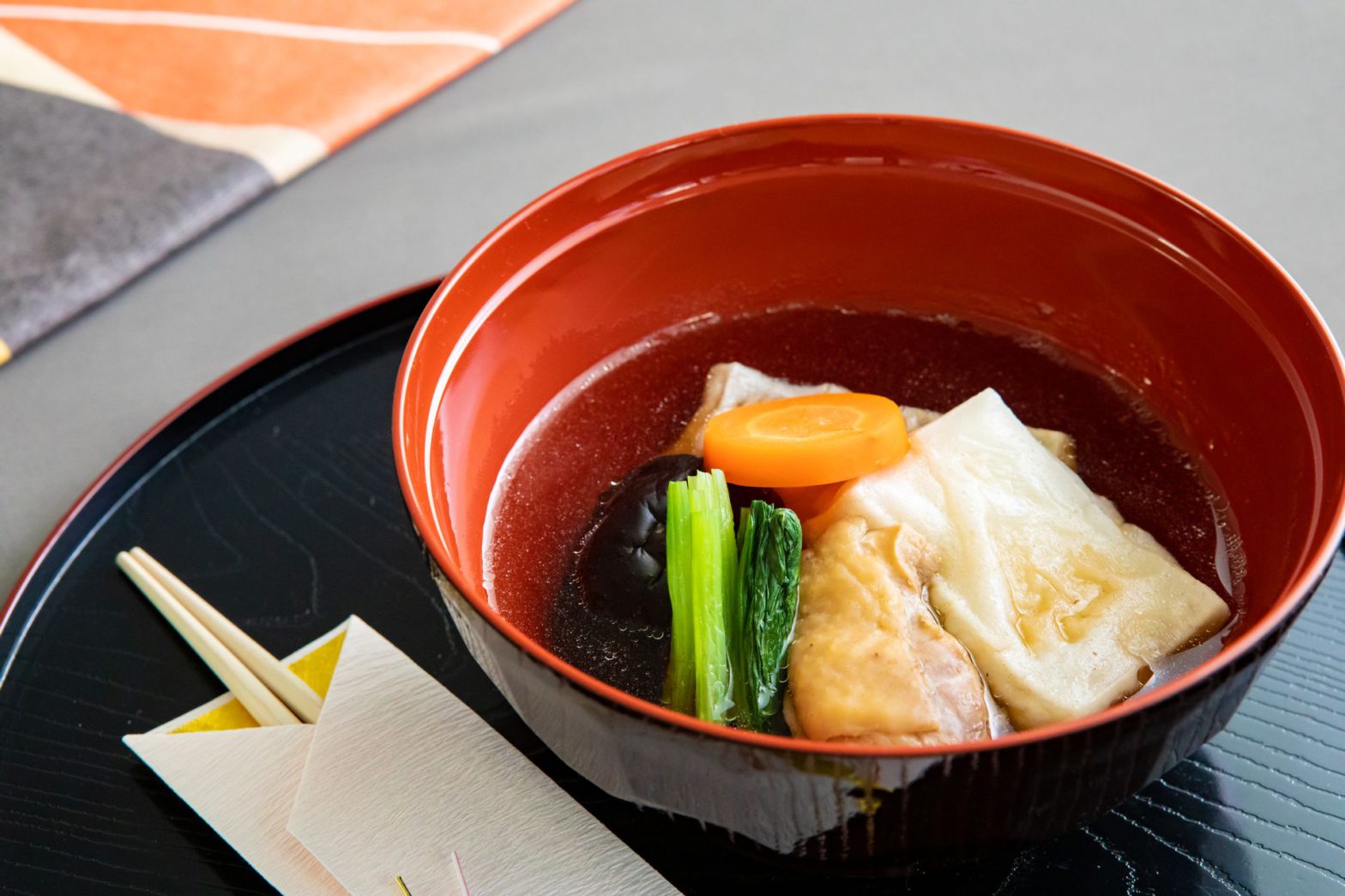 The dish is rich in the dashi's umami flavor and the savory aroma of mochi.
Ingredients
Mochi rectangles

4

Dried shiitake

1

Chicken thigh

2

Carrot

2

Japanese mustard spinach

2

Dashi (combine bonito flakes with the dashi of konbu and shiitake)

400㏄

Soy sauce

1tbsp

Sake

1/2 tbsp

Mirin

1/2 tbsp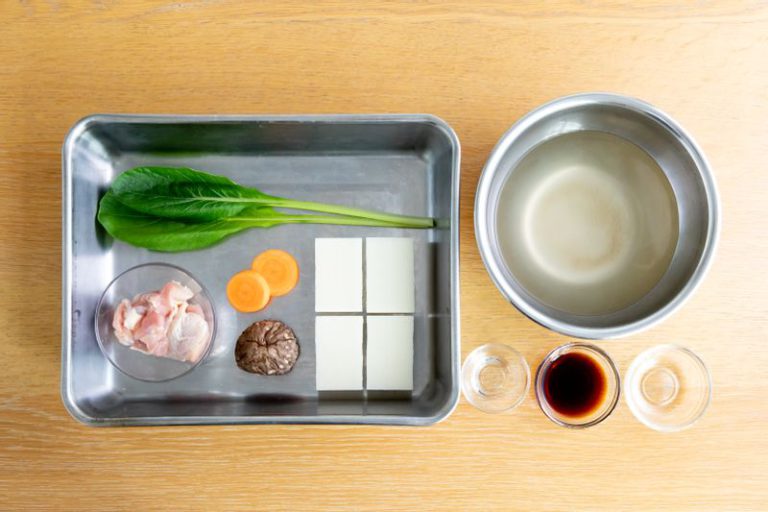 Directions
Rehydrate the dried shiitake. Cut the chicken thighs into bite-sized pieces. Cut the carrot into rounds and boil. Boil the Japanese mustard spinach and cut it into bite-sized pieces. Grill the mochi until golden on both sides.

Combine the dashi and seasoning in a pot, add the shiitake, and heat. When it comes to a boil, add the chicken thighs, turn the heat to medium, and leave to simmer.

Place the mochi and other ingredients in a bowl and pour the hot soup over it.
A useful tips
The addition of shiitake and chicken dashi in the bonito flake and konbu dashi adds layers of umami. Grilling the mochi adds a savory aroma and richness resulting from the Maillard reaction.
Recipe from : Hayahisa Osada, the owner of Nihon Ryori Itto