RECIPE (December / BACK NUMBER 2021)
Mackerel Simmered in Miso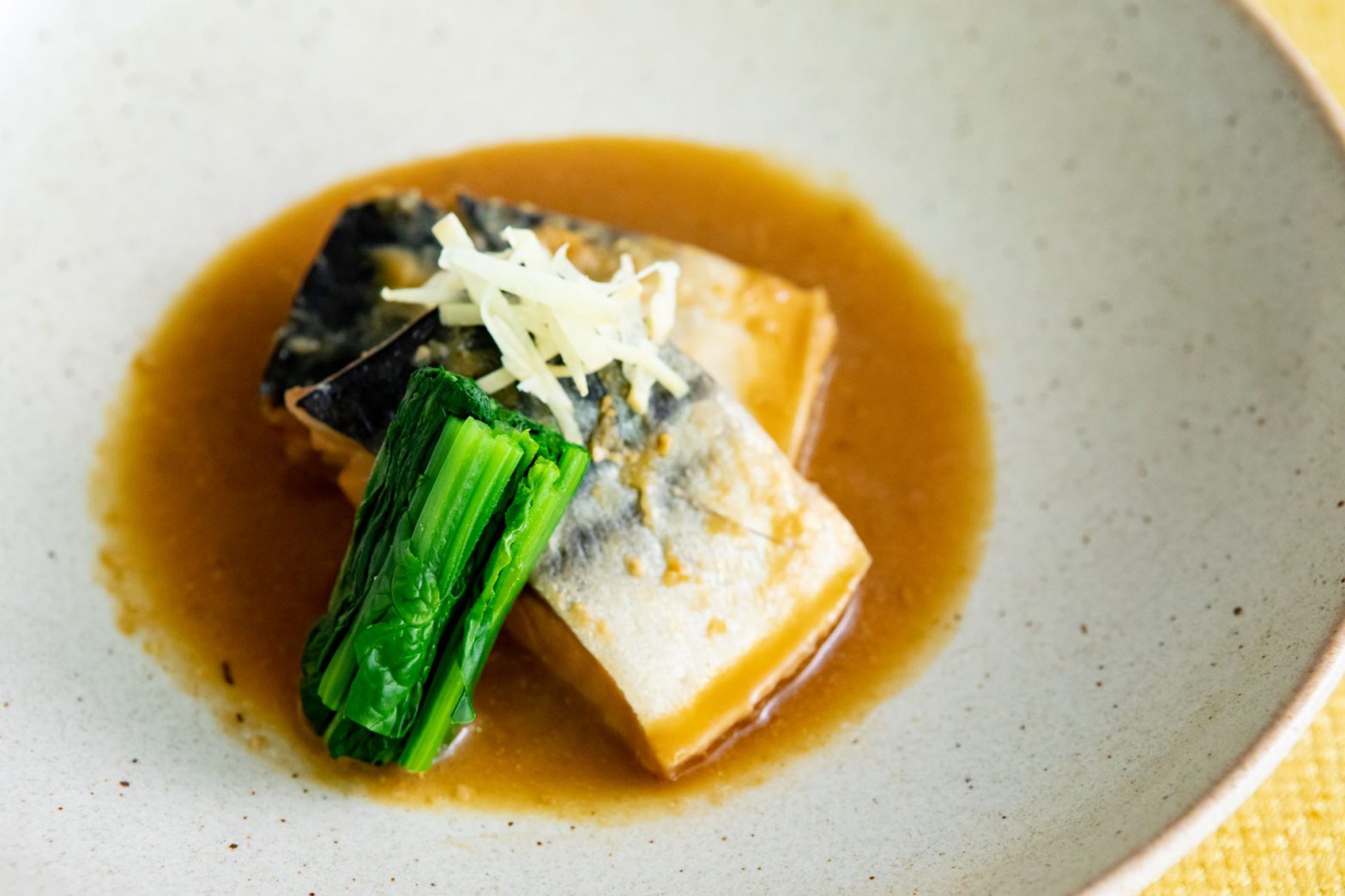 The mackerel and fermented seasoning's richness and depth of flavor are accentuated in this dish.
Ingredients
Mackerel

1 fillet

Water

180㏄

Soybean miso

40 g (another type of miso can be used in place)

Sake

50㏄

Mirin

30㏄

Sugar

1 tsp

Ginger

2 slices

Julienned ginger

As desired

Greens

As desired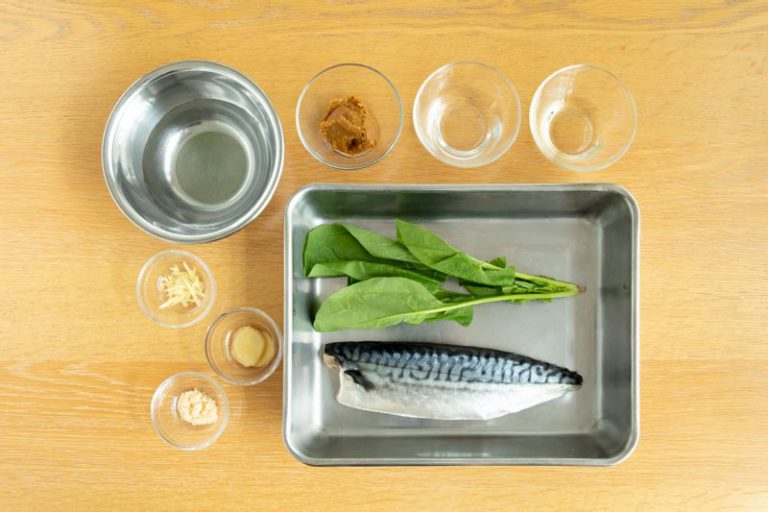 Directions
Sprinkle both sides of the mackerel with sugar (not listed in the ingredients) to increase its water retention, and let it rest for 30 minutes. Rinse off the sugar, debone the mackerel, score the skin with a knife, and cut into pieces to fit the pan.

Combine the ingredients (except the mackerel) in the pot and heat. Add the mackerel before the mixture comes to a boil, cover with a baking sheet, and simmer at a temperature just below boiling. Stick a bamboo skewer or something similar into the mackerel pieces to ensure they are cooked.

Serve on a plate and garnish with ginger (julienned and soaked in water) and boiled greens.
A useful tips
The umami from the mackerel, combined with fermented seasonings such as miso, sake, and mirin, makes the dish richer.
Recipe from : Hayahisa Osada, the owner of Nihon Ryori Itto