RECIPE (January 2015)
Oysters and persimmon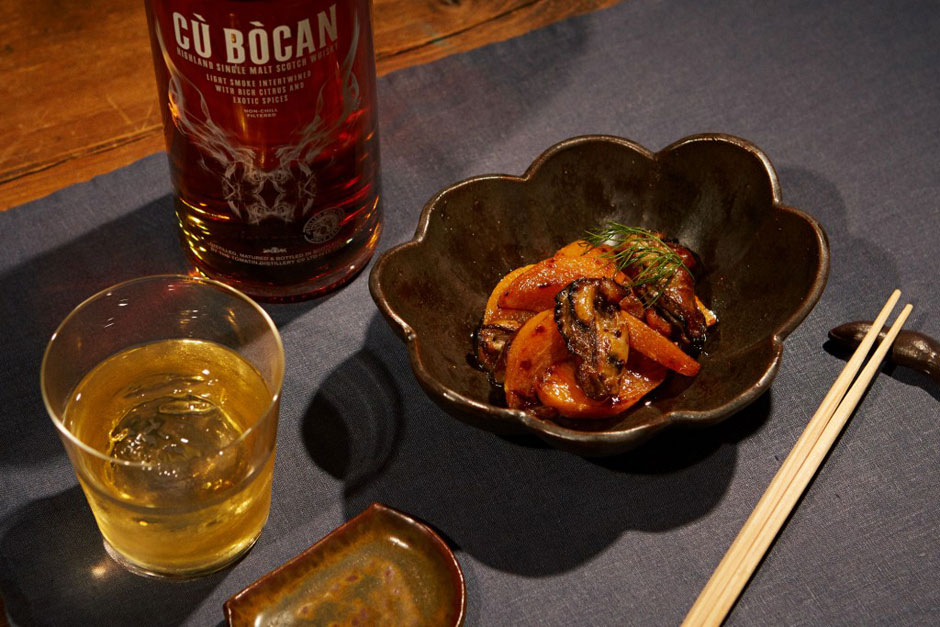 Oysters and persimmon
Ingredients (Serves: 2)
Cantsuma premium Hiroshima oysters in smoked oil

1

Persimmon

Half

Fresh basil, dill or other herbs to garnish
Directions
Peel the persimmon and remove the seeds, then cut into bite-size chunks.

Drain the oil from the Cantsuma into a heated frying pan.

Fry the persimmon chunks until they start to turn golden.

Add the oysters and heat through gently.

Transfer to a serving dish. Garnish with fresh herbs such as basil or dill.