THE POWER OF SHUN (January 2015)
Otsumami—the art of creating the perfect snack to enjoy with a drink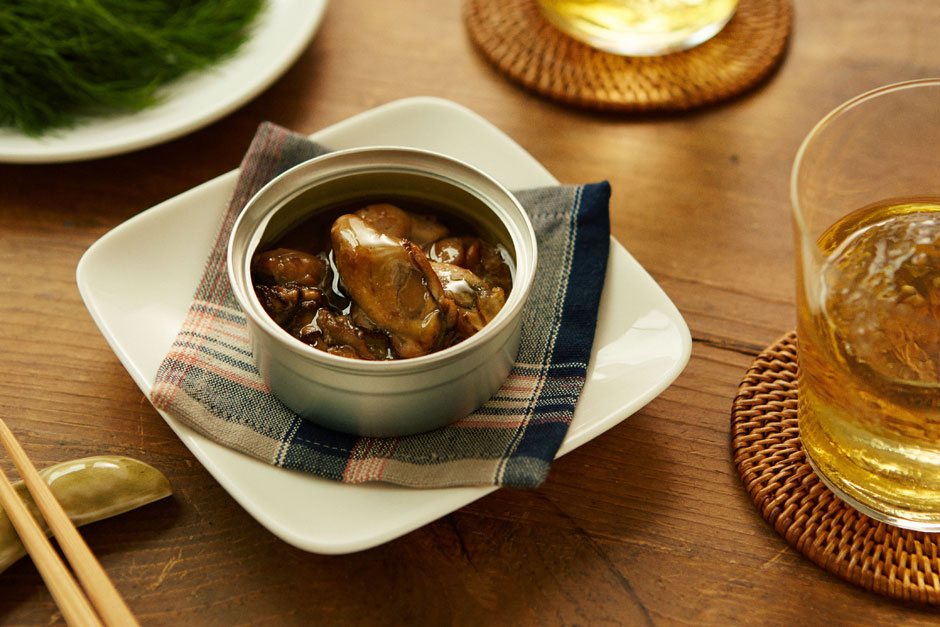 This is the season when people tend to drink more often. And so SHUN GATE brings you this feature on otsumami, snacks that are specifically designed for having together with an alcoholic beverage.
Choosing the type of otsumami to suit your chosen drink, be it sake, shochu (Japanese spirits), wine, whiskey, beer or something else, is part of what makes it a pleasurable experience. But at home, most people are content to settle for dried snacks that are easier than preparing otsumami.
This article explores a new product range called Cantsuma, an abbreviation for "canned otsumami." Cantsuma represents a delicious alternative to dried snacks when drinking at home. Launched in 2010, Cantsuma offers a variety of snack foods to suit different alcoholic beverages.
Canned products are known primarily for being convenient. But Cantsuma features high-quality foods that with minimal effort can be transformed into delicious otsumami, as good as you would find in a restaurant or up-market bar. Japanese-style bars are popular overseas, and now you can enjoy the flavors of a Japanese bar in the comfort of your own home.
Create the ambience of an up-market drinking establishment right in your own home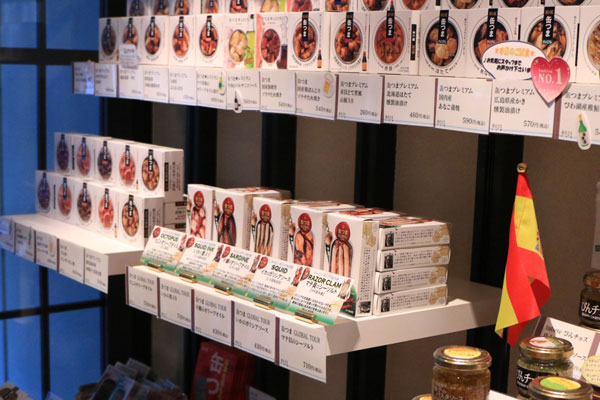 There are 70 different products in the Cantsuma range. You could eat a different one every day without getting bored. Apart from the variety on offer, the inherent quality of the product is excellent. Examples include Hiroshima oysters in smoked oil and Miyazaki kinfugu blowfish in oil, delicacies that are previously unheard of in canned food. Cantsuma uses only the finest selected ingredients sourced from reputable suppliers and in season where possible. Given the insistence on quality, the product names alone are enough to convince you that it is good enough to eat as otsumami.
Cantsuma heralds a new era for canned foods. To find out the story behind Cantsuma, we visit the offices of the distributor Kokubu and speak with the inventor of Cantsuma, deputy manager Koichi Mori from the No. 1 Original Products section of the Foods Division.
Reinventing canned food as a luxury item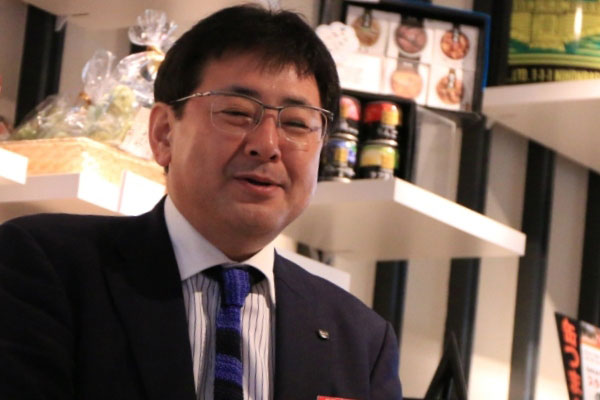 Mori begins by describing the fortunes of canned foods. He tells us that in the 1990s and 2000s, the canned food market was under siege from fresh, frozen and refrigerated foods. Traditional staples such as tuna and tomato accounted for the bulk of the market. Retailers were shying away from canned foods, which were typically targeted for heavy discounting. Consumers tended to think of canned foods as long-life goods, something you kept on hand in case of an earthquake. As such, canned food was considered something purchased only when necessary, not as a matter of course.
"We had the idea that we wanted to put our products in a space where consumers could pick one up and have a good look at it, maybe take it home to try," says Mori. "But we couldn't come up with a killer product concept. Just at that time, I got a call from a publisher wanting help with a book they were planning to put out on making otsumami from canned foods. Initially we were intending only to help out with the book, but when we saw the finished product we thought that's it! We realized that it was exactly the product concept we'd been looking for. We were very excited when the publisher came up with the name Cantsuma, and we set to work straight away on getting the product ready to bring to market."
Positioning Cantsuma products in the alcohol section rather than with the conventional canned food lines was the key to getting them noticed, according to Mori. As Japan's largest domestic alcohol wholesaler, Kokubu was able to push Cantsuma onto its network of liquor stores and retailers across the country as otsumami rather than ordinary canned food. It took considerable persistence but the stores eventually warmed to the idea. Simply by appearing on the shelves together with alcohol, Cantsuma instantly became more fashionable and desirable, a luxury item that consumers were keen to try.
The pursuit of quality ingredients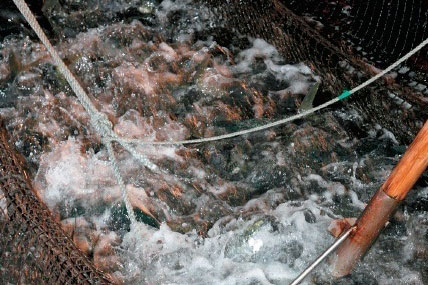 The killer concept of canned otsumami quickly spawned a great many inspired ideas. "We wanted to make a product that would resonate with anybody who enjoys a drink, irrespective of gender," recalls Mori. "Today, we offer a wide range of products. But the starting point for any new addition to the line-up is always the same, namely: will it make a good otsumami?" Cantsuma features only the finest quality ingredients. "We have ten nominated factories in Japan. Our product development team is constantly going out to the factories searching for new food ideas that we can turn into otsumami. Quite often the people there will come to us with ideas that they want us to consider for the Cantsuma range."
In the past, most canneries were content to concentrate on producing a steady stream of staple canned product lines, and there was little impetus to develop new products. But with the advent of Cantsuma, many of the ten factories are actively pursuing new ideas for the product range, thereby creating a new force for growth in the canned food market.
Matching the otsumami with the beverage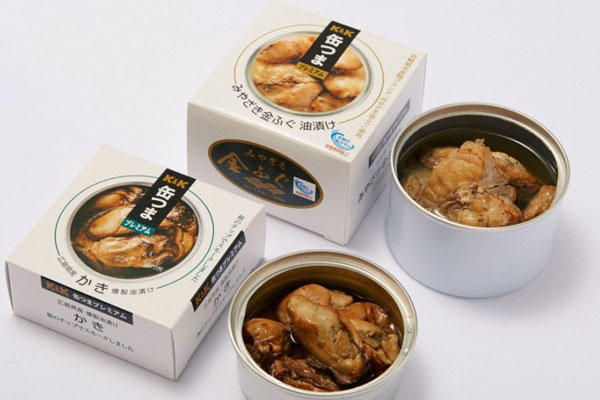 Mori is keen to think up new ways to promote Cantsuma.
"Given that we are originally a liquor business, it made sense for us to team up with liquor producers and retailers in creating joint events. When people drink, they want otsumami too. So we have been putting together a range of events to showcase Cantsuma products in a fun and entertaining setting. For instance, we had a Cantsuma Jazz Night, where we rented out a well-known bar and provided Cantsuma products for people to enjoy while drinking Beaujolais Nouveau and listening to live jazz. We also staged a ladies-only night cruise around Tokyo Bay, where our guests enjoyed Cantsuma products and rose wine. These events are important for sales, of course, but it's also great to be able to provide a great night's entertainment that at the same time showcases our products." Mori is clearly very enthused about this side of the business.
The secret to the enduring popularity of Cantsuma is surely more than just the quality produce inside the can; it is the inherent appeal of a product that encourages you to think of ways to enjoy alcohol.
Cantsuma products taste great straight out of the can, but they can also be transformed with a minimum of effort into wonderful otsumami dishes to nibble on with drinks. Cantsuma Club, the official Kokubu website, has a dedicated Cantsuma for Everyone page where readers can share their Cantsuma creations and recipe ideas.
The SHUN GATE decided to contribute a couple of our own Cantsuma recipe ideas featuring seasonal ingredients. These are presented together with matching alcoholic beverages recommended by Koichi Mori. Why not try them out sometime!
Cantsuma recipe ideas from the SHUN GATE team
ROJI Nihonbashi, the first ever exclusive Kokubu outlet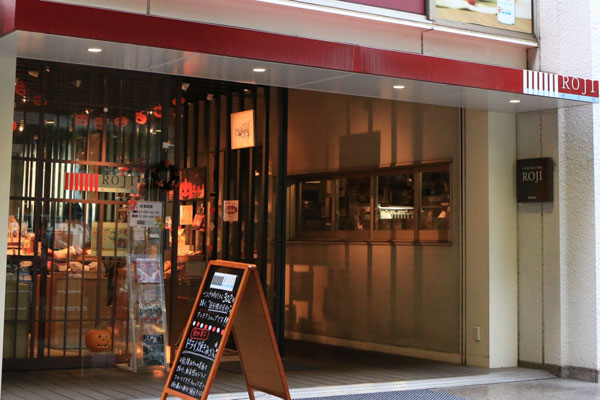 ROJI Nihonbashi is located at the Nihonbashi intersection next to the Nihonbashi river in Tokyo. This exclusive Kokubu outlet, featuring a laneway space that extends from the road to the decking along the river, stocks an extensive range of Cantsuma products, liquor and local produce. The staff are only too happy to provide advice and recommend a drink to accompany your Cantsuma purchase.
Cantsuma otsumami add that special something to a drink. Whether you want some snacks to take home or you're looking for a gift to convey the ambience of a genuine Japanese bar, Cantsuma is the answer.
 / 
Photographer
: SATOSHI TACHIBANA