RECIPE (January 2015)
Pasta with fugu (blowfish) and dried mullet roe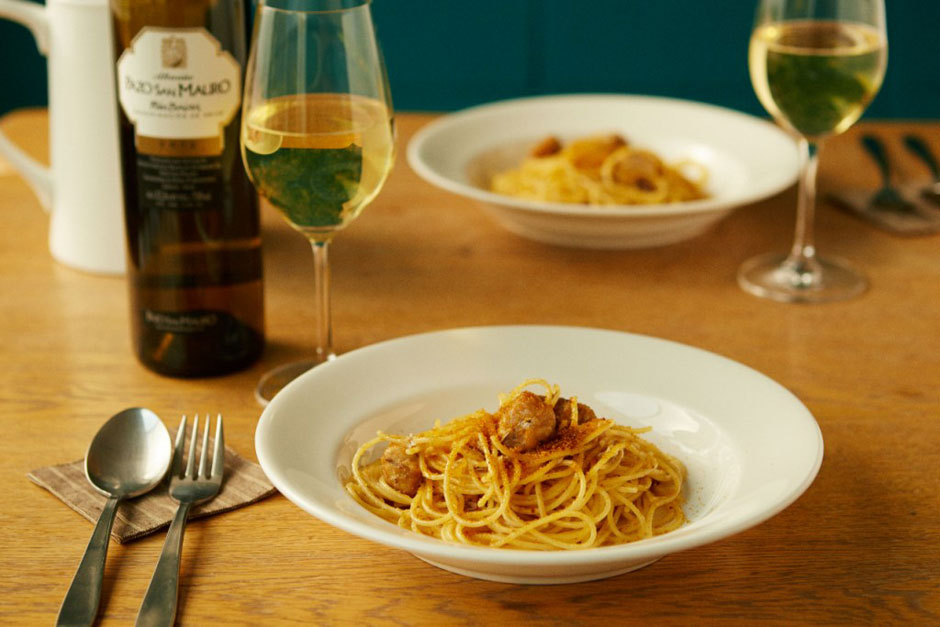 Pasta with fugu (blowfish) and dried mullet roe
Ingredients (Serves: 2)
Cantsuma premium Miyazaki Kinfugu in oil

1

Powdered dried mullet roe

10g

Extra virgin olive oil

15cc

Garlic

Half

Red chili pepper (optional)

1

Pinch salt

A pinch of

Pasta

160g

※For Pasta

Boiled water

3L

Salt (preferably unrefined)

30g
Directions
Heat the olive oil in a frying pan and fry the garlic and chili pepper.

Once the garlic has browned slightly and become fragrant, turn off the heat and remove the garlic and chili pepper. Empty the contents of the can into the pan together with about four tablespoons of water from the pasta and mix gently, then add about half the mullet roe powder.

As soon as the pasta is cooked, drain and empty into the pan and mix through until well coated.

Turn out onto a serving dish and sprinkle with the remaining powder.