THE POWER OF SHUN (March 2018)
Encounter the Season: Japanese Springtime Confectionery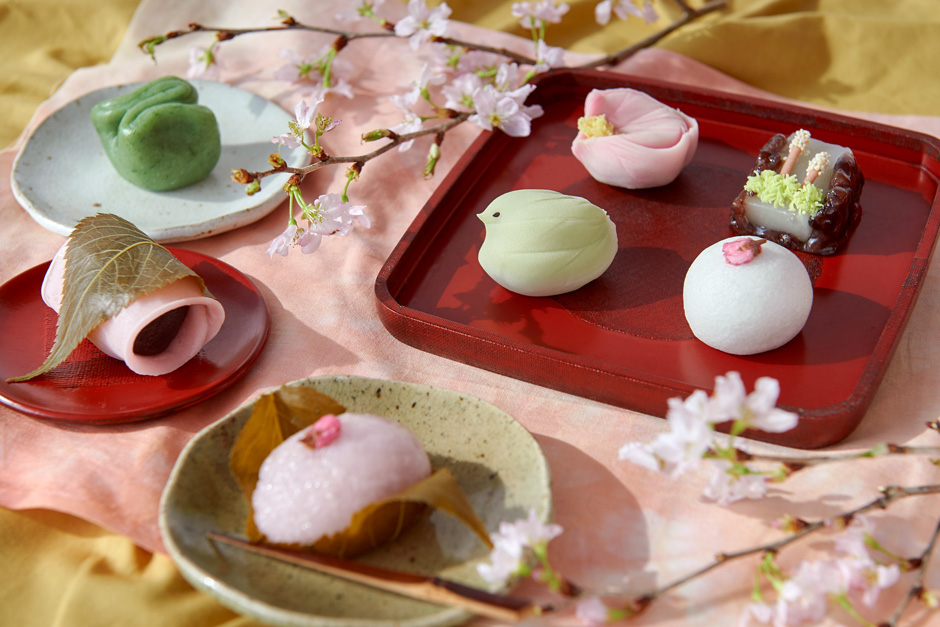 Seasonal Japanese confectionery is beautiful expressions of seasonal sceneries, which is only available during certain seasons. In ancient times, confectionery used to be a special item for annual palatial events, but nowadays it is symbol of changing seasons. In this article, we will introduce Japanese confectionery from Isuzu, an esteemed Japanese confectionery from Kagurazaka, Tokyo, and an array of Japanese confectionery that represents the start of spring.
Springtime Japanese confectionery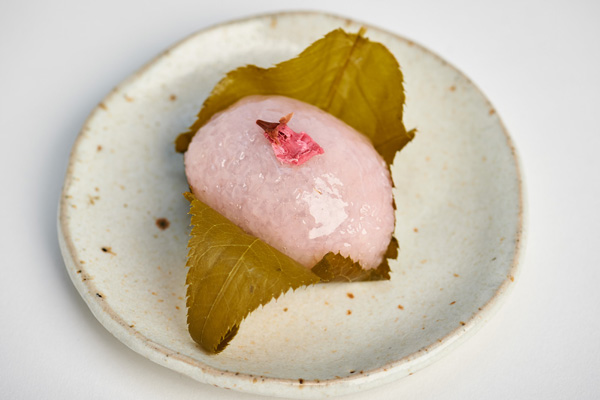 ●Sakura domyoji
This Kansai-style sakura rice cake called domyoji is mostly popular in the Kansai area. The name is said to have hailed from a preserved food used hundreds of years ago during wartime at Domyoji Temple, Osaka. Wrapped in a cherry leaf, the steamed rice cake with crushed glutenous rice contains sweet bean paste. The salted cherry petals in the middle accentuate the rice cake's spring look.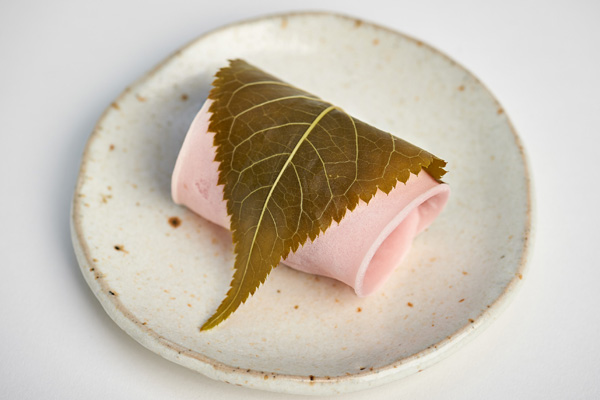 ●Sakura rice cake
This Kanto-style sakura rice cake is also known as chomeiji, as it used to be made at Chomeiji Temple, Tokyo, using leaves from cherry trees along the Sumida River. The sakura-colored crepe dough is made mostly from wheat flour, as well as mochi rice flour, which gives the confectionery's soft and starchy texture. The sieved sweet bean jam inside is a perfect match with the salted cherry leaf.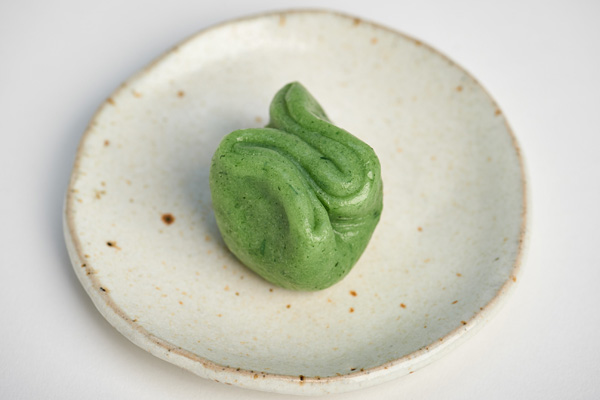 ●Kusa rice cake
Kusa (translation: green grass) rice cake is made with mugwort which sprouts in early spring. It used to be called mugwort rice cake and is said to ward off evil energy. Signaling the arrival of spring, the bright green color of the rice cake comes from natural mugwort. To make the confectionery, steamed mugwort is mixed with smooth, yet light rice and filled with sweet bean paste. Enjoy the color and smell oozing with life, only available in the spring.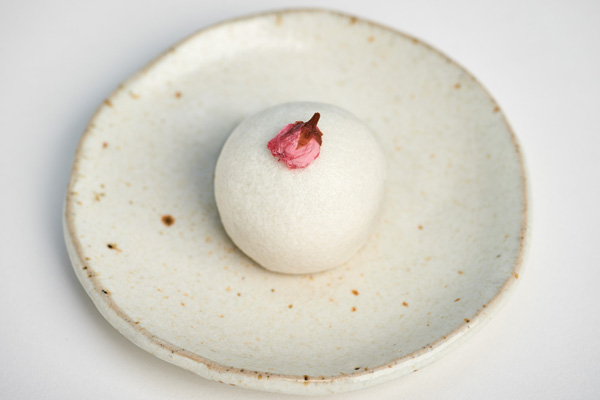 ●Sakura joyo
Joyo means Japanese yam. These yams come in many varieties, including yamato yam, common yam and tsukune yam. This confectionery is made by steaming a mixture of ground yam and dough. Using yamato yam variety, Isuzu creates this bun with a soft and fluffy skin, and accentuates it with salted cherry petals only available in the spring, to offer a scent of spring.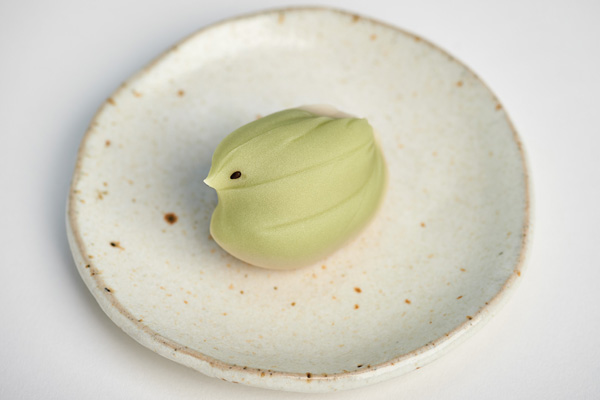 ●Premium fresh spring confectionery Uguisu
Uguisu is the Japanese name for bush warbler, a bird and the sign of spring. This cute, round confectionery has the pleasant color of the bird. It is perfect for tea ceremonies in springtime.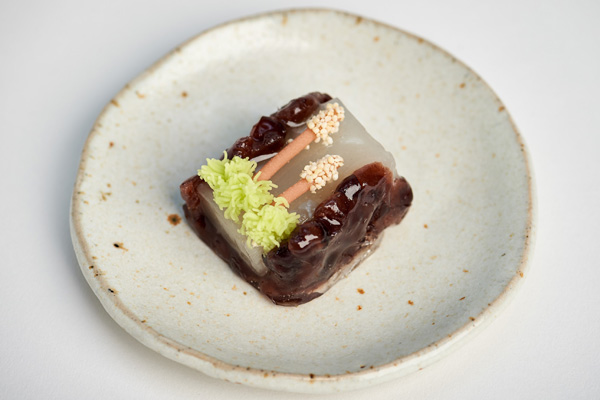 ●Premium fresh spring confectionery Tsukushi
This confectionery is a rarity that imitates horsetail shoots. Crafting each piece carefully by hand, the chefs recreate horsetails that shoot up everywhere in spring fields.
*The names of the confectionery in this article are Isuzu's product names. They may have different names in other regions.
Color and scent are the essences of spring Japanese confectionery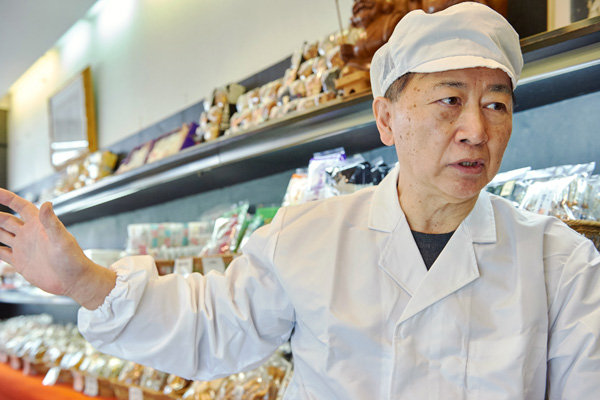 We asked Shigeru Aida, who represents Isuzu, how to enjoy springtime Japanese confectionery.
"In the spring, there are many types of Japanese confectionery that build on the great scent of nature. You should enjoy the delightful colors as well as the scent," says Aida.
For instance, according to Aida, Isuzu uses Oshima cherry leaves from Izu Matsuzaki to salt them for their sakura rice cake. This is because this particular cherry leaf is highly aromatic, soft, and has a great texture. As for the beautiful green mugwort rice cake, Isuzu uses natural mugwort from Nagano because it has a very strong scent. In some regions, mugwort does not have the strong scent it used to have, or is chemically softened, but "we are very particular about picking the right ingredients, because we want nothing but the real natural spring scent for our confectionery," says Aida.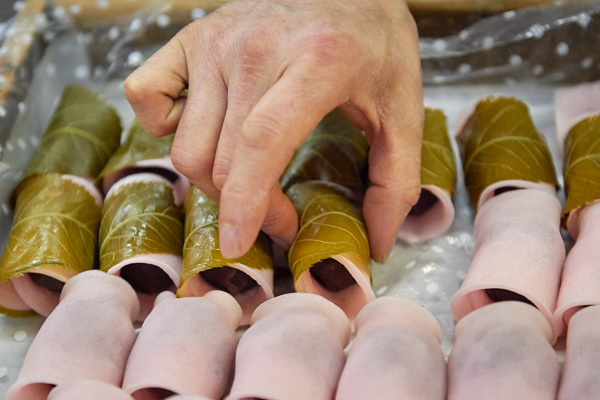 They are also very particular about the red beans they use for the sweet bean paste. Apparently in recent years, farmers in Hokkaido have been introducing redder bean varieties that are resilient to cold weather damage because they want a higher yield. However, modified to withstand cold weather, the beans tend to develop harsh skin that stays in the mouth when they are processed into paste. Isuzu chooses red beans that may not be so resistant to cold weather, but they are soft, aromatic and have a great texture instead. Isuzu also chooses other ingredients carefully, including crystal sugar and large-granule sugar for the bean paste, because these sugars are purer and less harsh than refined sugar.
"To make Japanese confectionery, it is extremely important to obtain good ingredients, as well as having chefs with great techniques and sensitivity. We will continue to take our ingredients very seriously to preserve the tradition of the Japanese confectionery that previous generations passed down to us, and to make customers happy," says Aida.
Spring Japanese confectionery appears in many events in Japan including girls' festival, graduation ceremonies, school entrance ceremonies and in events associated with the cherry blossom season. Why not cherish the start of the warm season with the beautiful color and spring scent of this seasonal confectionery?
 / 
Photographer
: YUTA SUZUKI