THE POWER OF SHUN (September / BACK NUMBER 2018)
Encounter the Season: Japanese Autumntime Confectionery
Japan's traditional confections embody seasonal landscape images, traditional events and people's wishes. Seasonal autumn produce features many ingredients such as sweet potatoes and chestnuts, perfect for making sweets, resulting in many seasonal Japanese confectionaries. There are many who look forward to autumn delicacies every year. Here are some examples of Autumn Japanese confections, as well as those from es-teemed traditional confectioner Isuzu, from Kagurazaka, Tokyo.
Autumn Japanese confectionery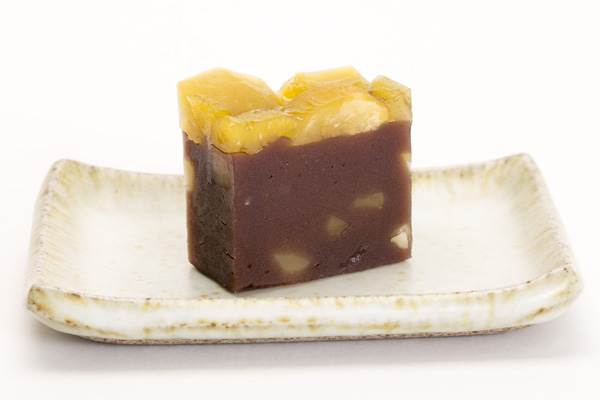 ●Steamed chestnut yokan (bean paste)
This bean paste uses an abundant amount of fragrant, fresh, domestic chestnuts. These chestnuts are stewed with granulated sugar for three days before mixing with yokan, creating a moist texture and highlighting the rich aroma of chestnuts.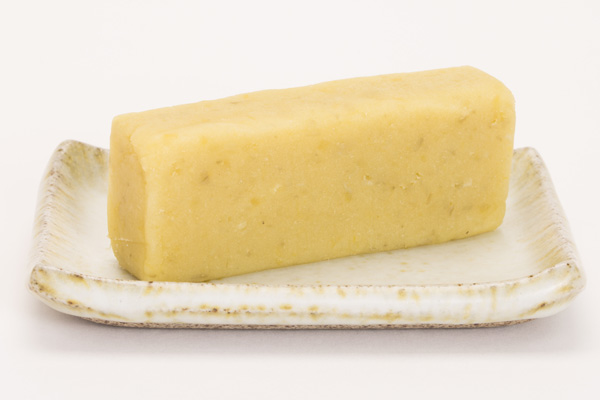 ●Sweet-potato paste
This confectionary was created from the very sweet Naruto Kintoki potato and only a little sugar and salt. Its additive-free, mild, pure sweet potato flavor also makes it popular as baby food. This sweet can be made for only a limited period, before the harvested sweet potatoes pass their "prime season" and become too moist.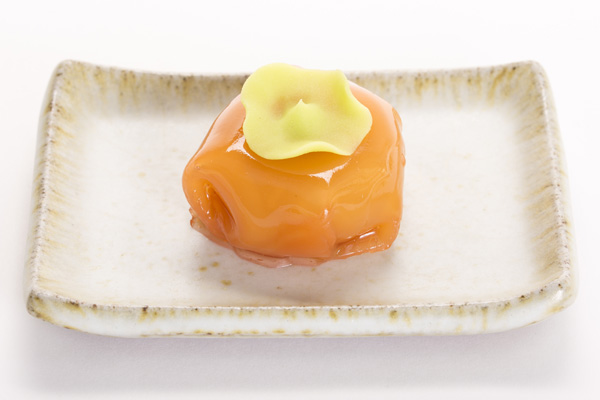 ●Bean paste rolls "Persimmon"
This high-grade Japanese sweet features, candied chestnuts mixed with white bean paste enveloped in gyuhi (soft rice cakes) which is enveloped in a bright persimmon-colored yokan. The confectionary is covered with a smooth agar coat, making it look like a ripe, fresh persimmon. The yokan color is gradually made with a redder hue after its release in September, to depict the progress of the autumn season.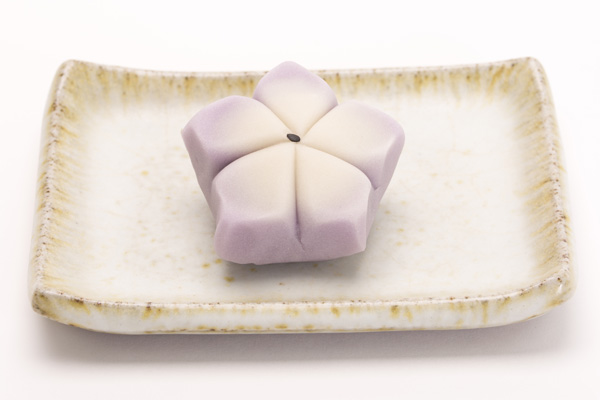 ●Nerikiri (gyuhi and white bean paste) "Bellflower"
This nerikiri sweet has adzuki bean paste enveloped in white and light-purple-colored bean paste in the shape of a bellflower. The white and purple-colored bean paste are layered and blended painstakingly to portray the delicate bellflower petals for a confectionary perfect for an autumn tea ceremony.
●Kinton "Chestnut Burr"
This very "autumn" sweet features brown neriki-ri depicting a chestnut and gently wrapped in kinton (white bean paste pressed through a sieve). The center contains coarse sweet red bean paste to create a soft and easy-to-eat con-fectionary that is very popular at tea ceremo-nies.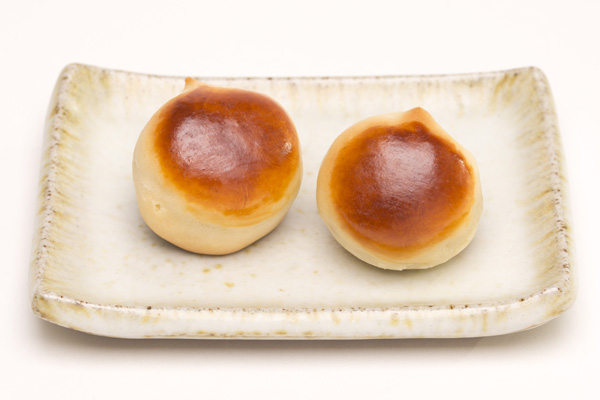 ●Small chestnut manju (sweet bun)
This baked sweet feature minced, candied chestnuts mixed with white bean paste, wrapped by a moist skin made from eggs, flour and condensed milk. The double-layer egg wash creates a sheen alike freshly-picked chestnuts to create visuals that are reminiscent of autumn.
*The names of the confectionery in this article are Isuzu's product names. They may have different names in other regions.
Events become more profound when they feature seasonal Japanese sweets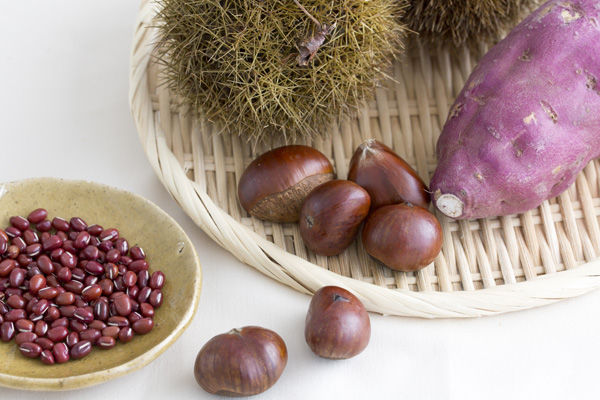 We talked to Shigeru Aida, the head of Isuzu, and asked him about Japanese confection-aries in the autumn season.
"Autumn has many seasonal foods such as chestnuts and sweet potatoes. Isuzu hardly uses any imported or processed ingredients, so many of our sweets depend on seasonal ingredients. For instance, our steamed chestnut yokan can only be produced from Sep-tember to December, when new, domestic chestnuts are available. This confectionary features a flavor limited to this period."
Isuzu sometimes receives requests for chestnut sweets for New Year's greetings gifts. However, depending on that year's weather, the domestic chestnut season sometimes finishes with a final shipment at the beginning of December. Having a different sales peri-od every year also is proof of the "seasonal" ingredients used here.
According to Aida, Japanese sweets are created slightly ahead of the season. One im-portant role that sweets have at teatime and tea ceremonies is hinting toward the upcom-ing season to people enjoying them.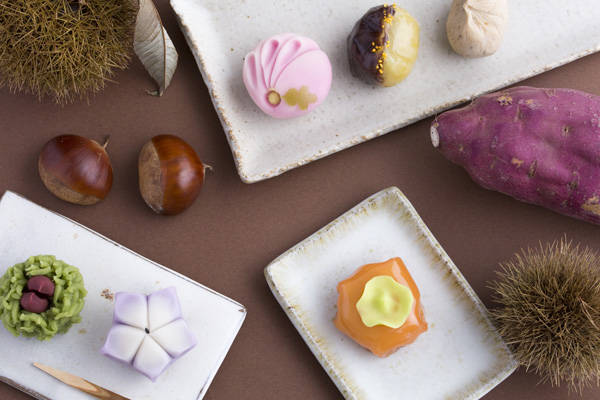 Seasonal events and festivals are also closely connected to Japanese sweets. Autumn starts with Respect for the Aged Day in September, and continues on to offerings of ohagi bean cakes at Ohigan (when many Buddhist services are held), and rice dumpling offer-ings during the harvest moon event. Many mothers come to purchase Japanese sweets at each event to hand down traditional customs toward their children.
"We have also been making high-grade Japanese sweets according to social trends, for new events taking root in Japan. Every event contains cultural traditions and our dreams within it. Sweets happen to be one supporting factor of this. Although our products have a short shelf life, they are preservative and additive-free, so children and their families can enjoy them with peace of mind," says Aida.
How about enjoying some seasonal autumn sweets and warm tea, and take time to savor the fleeting season?
 / 
Photographer
: CHIE MARUYAMA