THE ROOTS OF SHUN (May / BACK NUMBER 2018)
The Potential of Japan's World-renowned Craft Beer
Ise, Mie Prefecture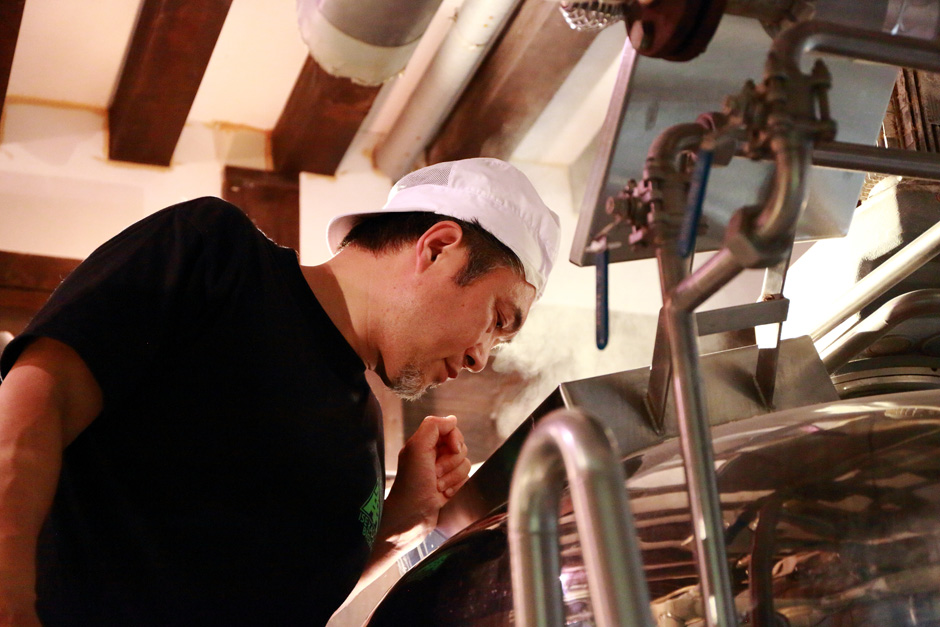 (Month information was collected: April 2018)
Craft beers are gaining popularity, with a clear distinction from mass-produced beers and a focus on personalized aromas and bitterness to be leisurely enjoyed.

The U.S. stands at the forefront in craft beers, so shipping amounts of craft beer are over 10% of the total beer market. Meanwhile, in Japan craft beer does not even have a 1% share of the total beer market. However, the techniques and knowledge of Japanese craft beer brewers, as well as the quality of their products, are already recognized worldwide. It is not uncommon for Japanese brewers to receive awards in leading international exhibitions and contests.

In search of the charm behind the unlimited potential of Japanese craft beer, we visited the Ise Kadoya Microbrewery located in Ise, Mie Prefecture, one of the leading craft beer brewers in Japan.
Skilled brewers create any flavor with limited ingredients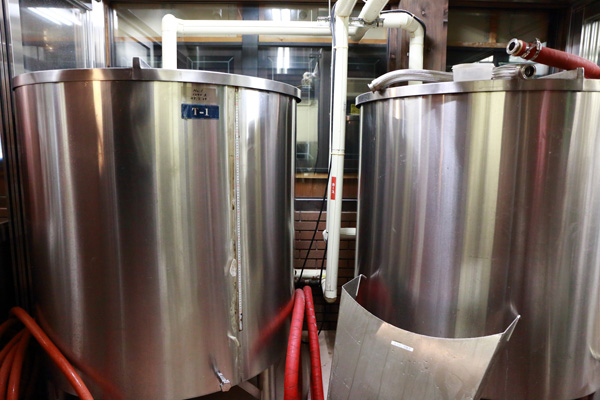 This small brewery is located in a quiet area about 15 minutes by car from the center of Ise. As we entered the brewery, staff members were already in the middle of preparing beer. Narihiro Suzuki, a skilled beer brewer as well as the managing director of the Ise Kadoya Microbrewery, informed us of the procedures and vital points for making beer in between his work.
Today, he was making saison, to be introduced at a local alcoholic beverage event in the summer. Saison is a type of beer with low alcohol content and is characterized by the bitterness from the hops combined with a fruity aroma. European farmers often drank saison to quench their thirst while working in the summer.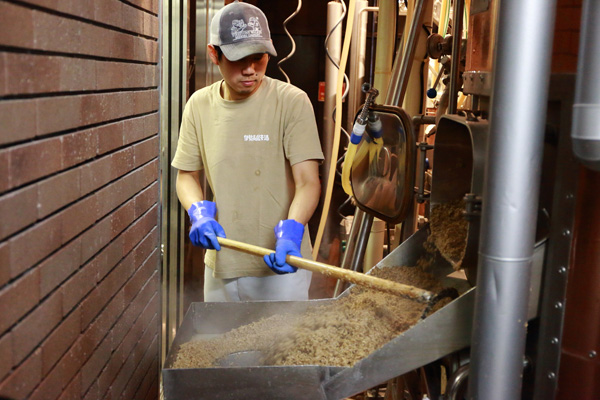 Four main ingredients are used in making beer: malt, hops, yeast and water. There are other extra ingredients for enhancing aroma, though skilled beer brewers achieve their desired flavor by adjusting the ratio of these four basic ingredients as well as varying the production method in view of this ratio. With an unlimited number of combinations, the fate of the flavor in the beer is all left to the intuition and experience of the brewer.
The saison made this time uses a unique blend of barley and wheat malt. While making wort in the first step of the process, Suzuki remains beside the tank, attentively checking the temperature inside and adjusting the saccharification time.
"The starch in the malt changes into sugar within a certain temperature range, and the time taken in decomposing starch affects the body (the richness in flavor) of the beer. I'm making a summer beer today, so I am going to boil it longer to give it a refreshing taste."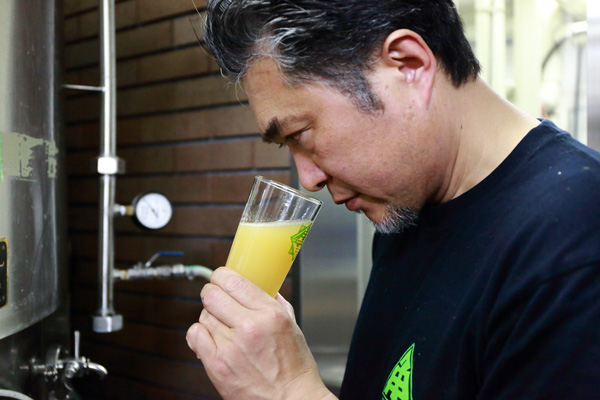 After the wort is ready, hops are mixed in to give a bitter tang, then yeast is added, and finally the mixture is fermented to make beer. It is up to the brewer to decide what hops to use and what type of yeast to add. Suzuki always keeps a stock of over 30 types of hops and yeast—each with different characteristics—and he uses different types depending on the taste that he wants to achieve.
He built a laboratory for yeast next to the brewery including a microscope and other testing equipment. We were amazed to hear that he works day and night to painstakingly observe and accumulate detailed data on the characteristics and changes in newly-stocked yeast.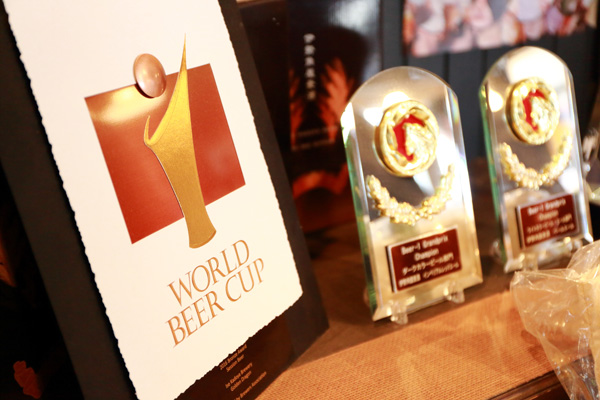 "It is important to have a love for beer as well as intuition as a brewer of course, but I also put much consideration into accurately understanding the ingredients that go into beer and take beer making seriously by using numbers and data. I can't reproduce the taste if I don't do that. You can't make truly delicious beer if you don't have the passion to brew a beer with a certain flavor as well as the scientific perspective to turn that passion into reality."
As a matter of fact, beers produced by Suzuki at the Ise Kadoya Microbrewery win top awards almost every year at international beer conventions. It is no wonder that young brewers from Japan and abroad are drawn by the consistent high quality of Suzuki's beers and gather one after another to learn beer making from him.
Demolishing the image of high-priced, bad-tasting beers by taking a painstaking approach to quality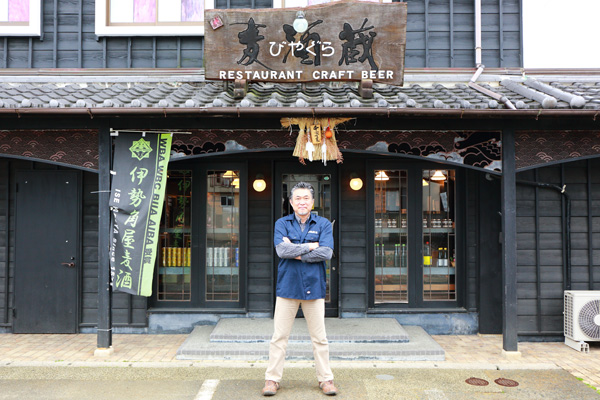 Suzuki began brewing beer from around 1997 and was the 21st generation in a long-running family business that has been selling rice cakes for over 440 years in Ise. He decided to build the Ise Kadoya Microbrewery in addition to the rice cake store as a new business. What motivated him to start the business was his own love of beer plus the fact that he was able to produce beer in small volumes owing to revisions in liquor tax laws around that time.
"I wanted to take up the challenge in both areas, with the long-running rice cake store on the one hand where I have a duty to maintain and preserve an unchanging flavor, and the unrestrained nature of beer making on the other hand where I can continually seek new flavors. Previous generations in the family had been involved in making soy sauce or miso in addition to the rice cake store, so I had always been familiar with microorganisms since I was a child. I have always been interested in beer as well."
After contacting an acquaintance, he began training under the tutelage of a beer brewer in Osaka, after which he decided to invest in brewing facilities after persuading family and friends. Although he had a passion for beer making, the first five years were a struggle.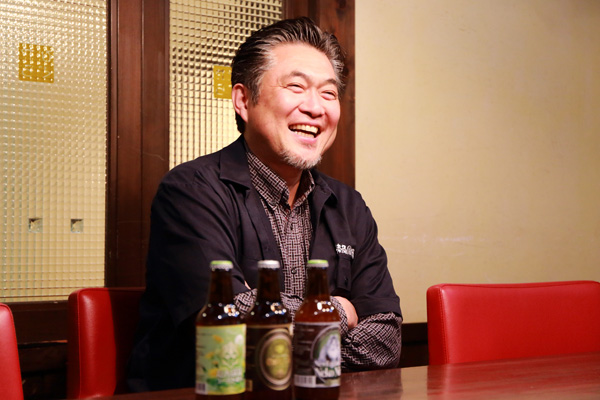 When he was starting out, consumers did not acknowledge anything other than beers made by major producers. Also, following the easing of brewing regulations, local beers began to rapidly increase in number throughout Japan, though many poor-quality local beers came to be distributed, which did not help to win consumers' trust.
"There were many beers that were not made using the right technical grounding and were only brewed in order to make the most of the relaxed regulations. That was one of the factors that contributed to the general impression that beers made by private individuals were high-priced and bad-tasting. I became frustrated with the situation, and was determined to brew beer while paying painstaking attention to quality."
Later, Suzuki continued to further refine his beer brewing skills, and was finally awarded the grand prix at an international competition. He continued to receive awards in the following year and thereafter, and enjoys steady business after a sharp influx of orders from all over Japan following a strong sense of trust garnered toward the quality of his beers. Currently, he is unable to produce enough to meet demand, and has plans to set up a new brewery.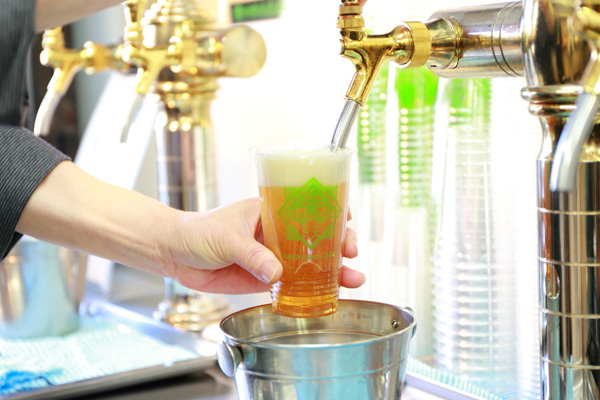 Suzuki also strives to improve the technical standards of the entire craft beer industry. In addition to participating in judging committees for international beer awards, he also actively shares data with other companies on yeasts and hops stored in his brewery. Suzuki also accepts budding beer brewers as trainees.
"I had a tough time in the past, so I would like to take time to spread the word about how wonderful the world of craft beers is. People say that we are in the middle of a craft beer boom, but current shipping amounts are not even at 1% of the Japanese beer market, so there is still much more to do in order to bring success to the whole industry. I will continue to work until craft beer gives richness to people's lives and is widely recognized as one choice of beer."
The world of craft beer is waiting just a step away from regular beers, offering reliable quality and a wider range of delicious flavors. This summer, why not have fun getting to know your new favorite craft beer?
 / 
Photographer
: SATOSHI TACHIBANA