OKURIMONO (December 2022)
Deeply Flavored Rice Vinegar Wins the Hearts of Michelin Chefs
Iio Jozo "Pure Rice Vinegar Premium"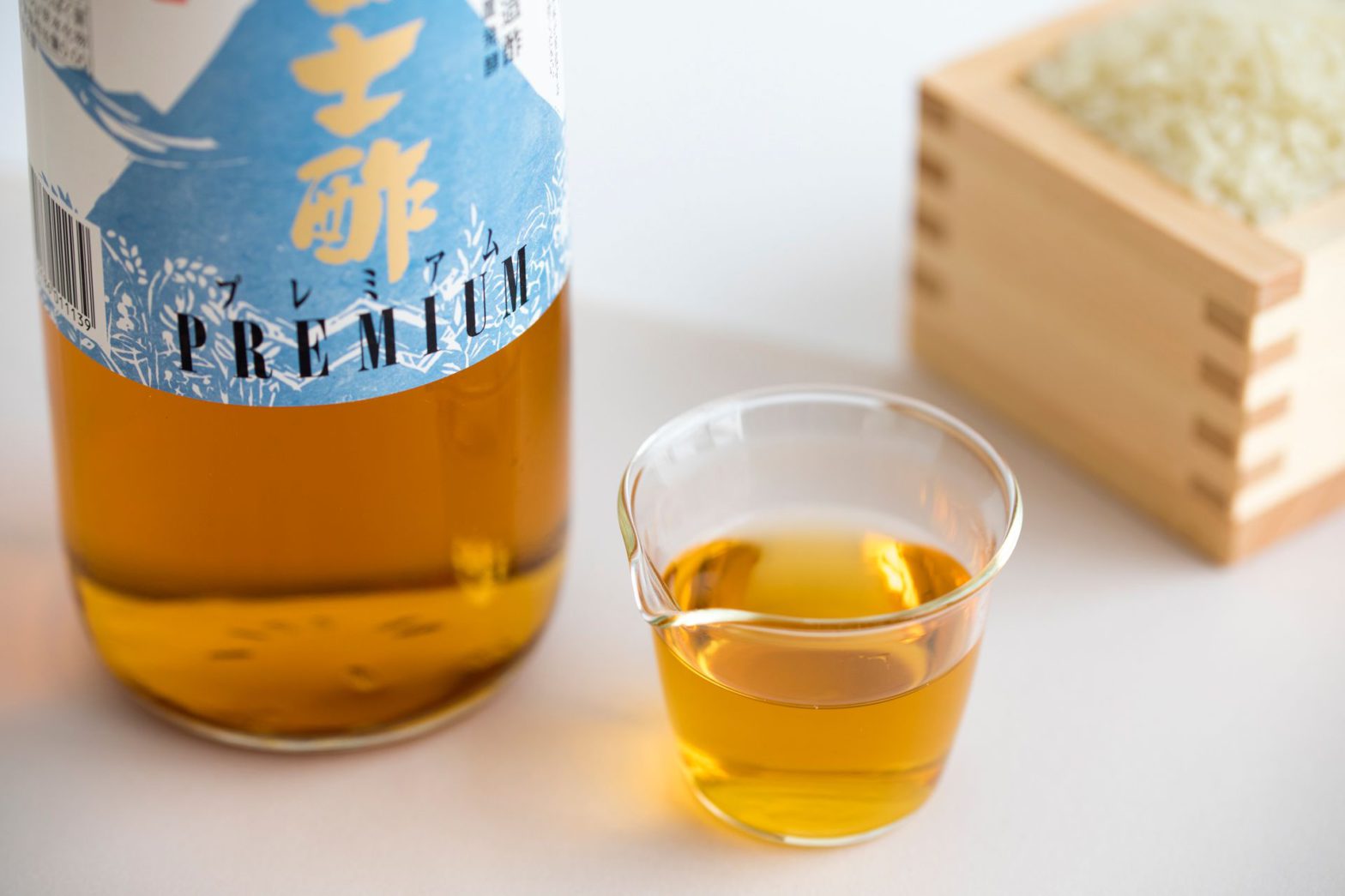 (Month information was collected: October 2022)
< PACKAGE >
Pure Rice Vinegar Premium is produced by Iio Jozo, a vinegar brewery in Miyazu, Kyoto Prefecture. Made exclusively from agrichemical-free rice and water, it takes approximately 400 days from fermentation to shipment. The flavor, which has been likened to that of the finest Japanese sake, is so good that it even impressed Michelin chefs. Once you use it, you will surely fall in love with its richness.
Here are just a few things that make Iio Jozo's Pure Rice Vinegar Premium worth trying.
Mellowness without harshness
Since Pure Rice Vinegar Fujisu does not have the harsh aroma of ordinary rice vinegar, it can be used for various dishes. Pure Rice Vinegar Premium, designed to be of even higher quality, tastes like the finest Japanese sake and is a favorite of many Michelin chefs.
Static fermentation brings out vinegar's mellowness
After nearly 100 days to stimulate the acetic fermentation of alcohol, the vinegar is aged for about 300 days. Once the vinegar has developed a mellow flavor, it is ready for shipment.
The only ingredients are agrichemical-free rice and water
Fujisu vinegar is made only with agrichemical-free rice and water. The quality of the products is guaranteed through contracts with local rice farmers in Miyazu, contributing to preserving the terraced rice paddy landscape.
Pure Rice Vinegar Premium tastes like the finest Japanese sake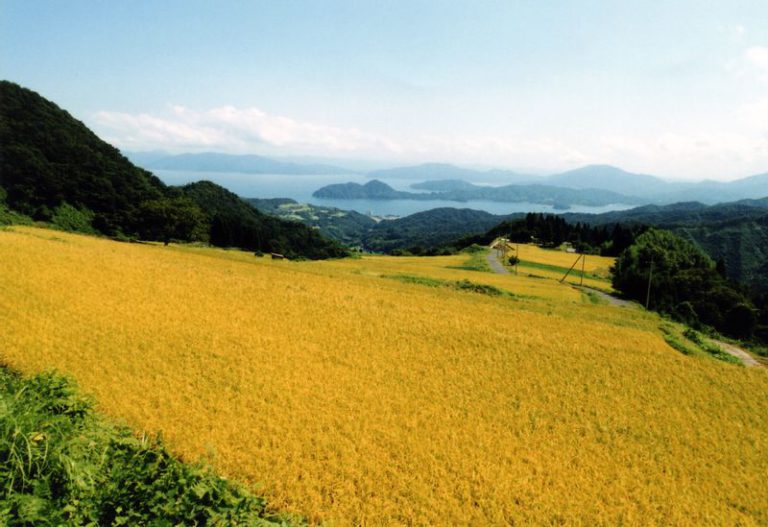 The city of Miyazu in Kyoto Prefecture was once the center of Tango Province. The city is well known for Amanohashidate, one of Japan's three most scenic spots, and is home to a vinegar shop with a history spanning over a century. That shop, Iio Jozo, was established in 1893.
Originally rice farmers, they began making rice vinegar as a side business, eventually turning it into their main trade. Since then, the brewery has strictly adhered to old-fashioned production methods to preserve the traditional flavors.
Its signature product is Pure Rice Vinegar Fujisu, made only from agrochemical-free new rice and water. It is named after the highest mountain in Japan, Mt. Fuji, reflecting the founder's desire for the product to be the best rice vinegar in Japan.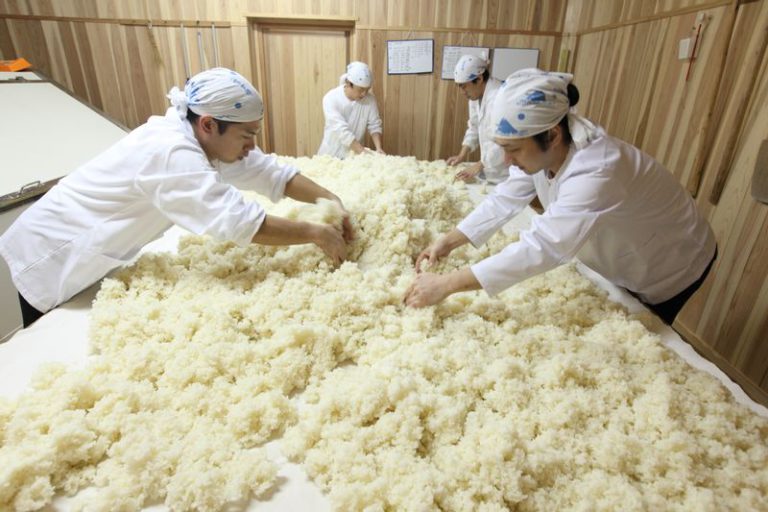 According to Japanese Agricultural Standards (JAS), if vinegar contains 40 grams of rice per liter, it is recognized as rice vinegar. If the amount of rice is increased to 120 grams, it can be labeled pure rice vinegar. However, Pure Rice Vinegar Fujisu uses 200 grams of rice, five times the standard amount. This gives it a deep richness and flavor while reducing the sharp aroma of ordinary rice vinegar.
Pure Rice Vinegar Premium, released in 2007, was designed to be even higher quality. It is made with a staggering 320 grams of rice per liter. It tastes like the finest Japanese sake and is exceedingly delicate. It also has strong umami and once used, it overturns the common notion that rice vinegar is a seasoning that adds acidity. It is a favorite of Michelin chefs inside and outside Japan and is continually in short supply.
The development of Pure Rice Vinegar Premium was also the long-cherished dream of Tsuyoshi Iio, the company's fourth successor. Akihiro, who is the fifth successor and is entrusted with developing the product, tells the story of how it came to be as follows.
"Although Pure Rice Vinegar Fujisu is recognized by professionals, it had an issue. That was the rich aroma unique to Fujisu. The aroma is derived from an aromatic ingredient called diacetyl, and the higher the ratio of rice used, the richer the aroma. Although it's a sign of good quality, many consumers accustomed to using ordinary vinegar felt uneasy about it. My father, the fourth successor, wanted to improve this aroma."
Akihiro took several years to develop his fermentation method, drawing on the knowledge of brewing he gained at the graduate school of the Tokyo University of Agriculture. Rather than suppressing diacetyl, he shifted his approach to masking it by increasing other aroma components.
"Pure Rice Vinegar Fujisu and Pure Rice Vinegar Premium can be used for all kinds of dishes. We recommend using them not only for vinegar-based dishes and vinegared rice but also as a secret ingredient in stir-fries, simmered dishes, and noodle dipping sauces. Because they are rich in flavor, they can be used to make tasty dishes even if you reduce the amount of salt and sugar. We hope you will first compare the taste of Fujisu with ordinary vinegar and savor their depth of flavor," says Akihiro.
Committed to self-sufficiency, from rice cultivation to vinegar production
In 1964, at the height of the post-war upheaval, Iio Jozo decided to make vinegar using agrichemical-free rice. At that time, agrichemicals were often highly toxic, so much so that red flags were erected to prevent people from entering farm fields after they had been sprayed. "Let's make vinegar from chemical-free rice!" Seeing the current state first-hand, Terunosuke, the third successor, resolved to improve the quality of the vinegar.
However, it was common practice to use pesticides in farming back then. Terunosuke went door to door to local farmers to persuade them to produce agrichemical-free rice. He spent two years before gaining acceptance, and by the time Pure Rice Vinegar Fujisu, made with pesticide-free rice, was ready, five years had passed since he started.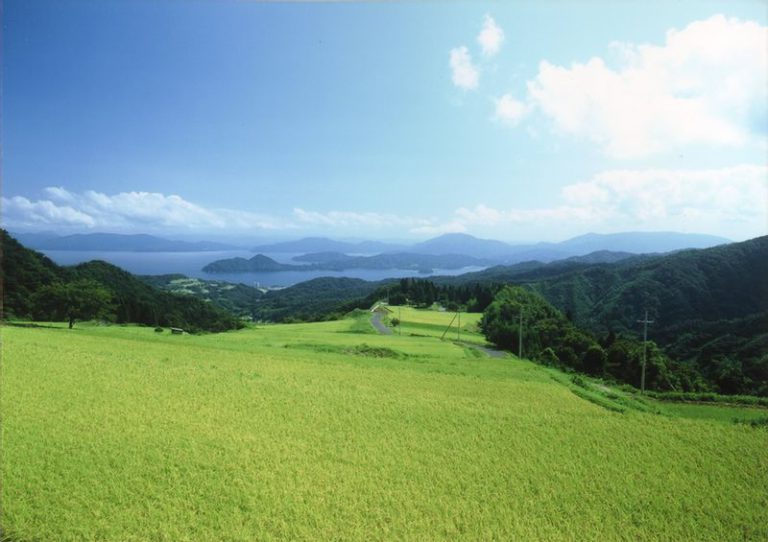 Even today, the company is committed to working with about 15 local farmers to grow rice. Iio Jozo manages the state of cultivation and checks thoroughly to ensure there are no pesticide residues, just in case.
Because of the time and effort required to grow the rice, the purchase price for a bale of rice is roughly three times that of ordinary rice, but Akihiro matter-of-factly says, "That's a given." In 2014, they began renting terraced rice paddies from aging contract farmers. To preserve the landscape of the gradually disappearing terraced rice paddies, the brewers devote their energies to growing rice, even in the summer heat.
Iio Jozo not only produces rice but also polishes rice, makes rice malt and brews sake, all in-house. The quality of the products is assured by strict in-house production control without the use of outside contractors.
No effort is spared in the fermentation process. Once the brewed sake is transferred to a tank in the vinegar cellar, acetic acid bacteria are introduced. The alcohol is converted to vinegar over 80 to 120 days following a traditional static fermentation method. When the vinegar is ready, it goes through the aging process. After 250 days or so to develop its mellowness, it is ready for shipment.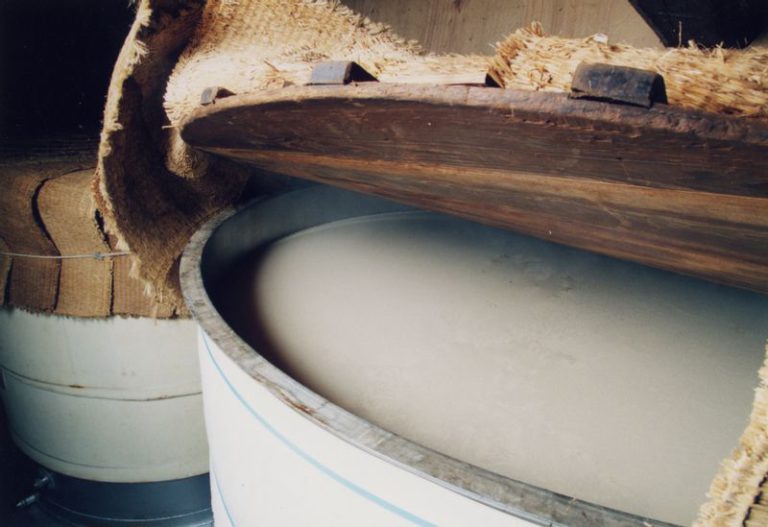 Akihiro comments, "Among the many manufacturers in Japan, Iio Jozo is probably the only vinegar maker that makes its own pesticide-free rice and sake. Since we use all of the sake we brew to make vinegar, our chief brewer may be the most pitiable in Japan (laughs)."
Pioneering the possibilities of vinegar through a variety of events
After Akihiro took over the business, he began to actively engage with customers. Akihiro travels across the country, calling himself the Tema King. He hosts hand-rolled sushi parties with restaurants and chefs from around the country to promote the magic of vinegar. Over 5,000 people have participated to date. Fuji Sushi Vinegar was developed as a result of these events.
In 2018, he hosted the World Sushi Summit in his hometown of Miyazu, aiming to improve the quality of sushi rice. A total of 50 sushi chefs from inside and outside Japan participated in the event featuring classroom lectures and practice. Producers of seaweed, soy sauce, and other products also showcased their products in booths at the event, making it a little like a tradeshow.The third summit in 2022 was also a success, and the event is becoming a standard fixture.
Besides these activities, Akihiro is also working to invigorate the local community. 2017 saw the opening of the Italian restaurant "aceto" in a renovated old traditional Japanese house in Miyazu. Naturally, the chef uses Fujisu in his cooking.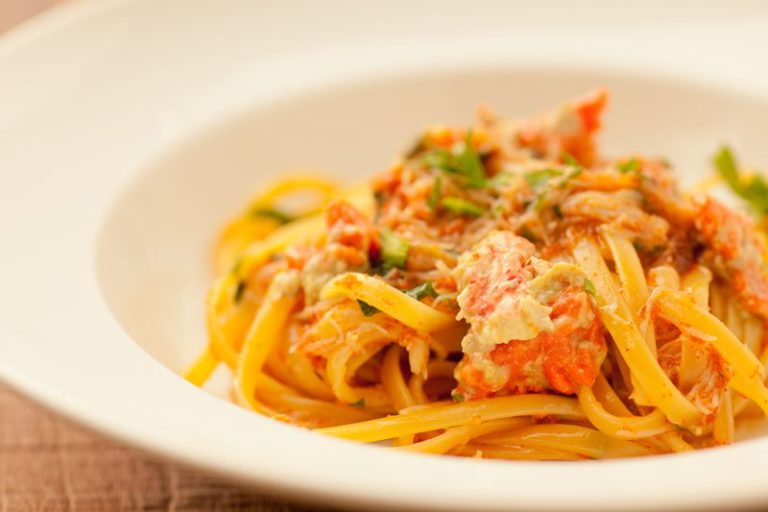 "I want to make Miyazu a gastronomic city like Spain's San Sebastian," says Akihiro. His passion has attracted an increasing number of exciting new restaurants. A sushi kappo restaurant with only six counter seats has opened next to aceto. The townscape is beginning to change little by little, with Iio Jozo taking center stage.
 / 
Photographer
: CHIE MARUYAMA
*Some of the images posted on our website have been provided by those whom we inter-viewed.