OKURIMONO (July 2021)
Inventive Konjac Jelly Packed with Nature's Goodness
Tengu no Tamatebako from Konjac Kobo Kasho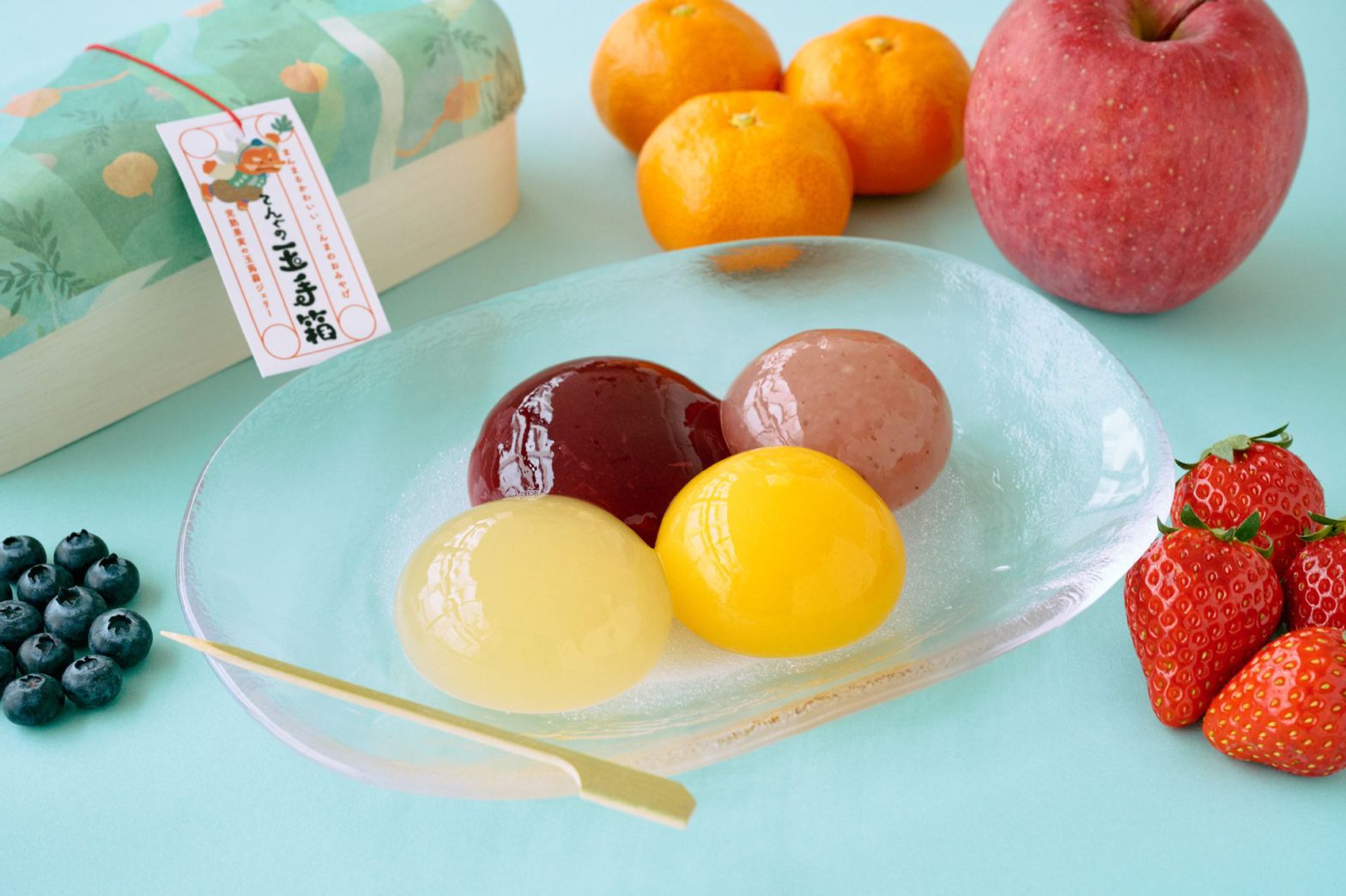 < PACKAGE >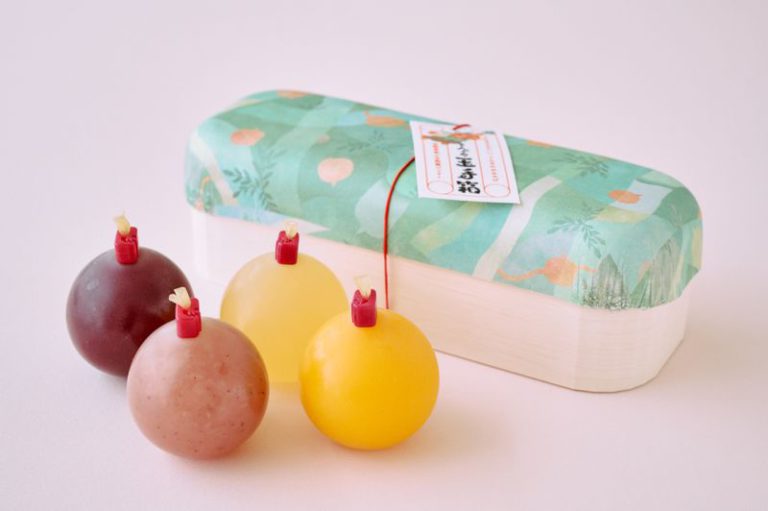 Konjac potatoes are Gunma Prefecture's specialty. The region produces the highest yield in Japan and boasts a share of approximately 90%. Konjac jellies are being handmade in Numata in the northern part of Gunma Prefecture, taking advantage of the region's geography. They are called Tengu no Tamatebako, and come in adorable packaging and have a distinctive round shape. Here, we introduce the product created with attention paid to the juiciness of fruits and the texture.
Here are some things that make Konjac Kobo Kasho's Tengu no Tamatebako worth buying.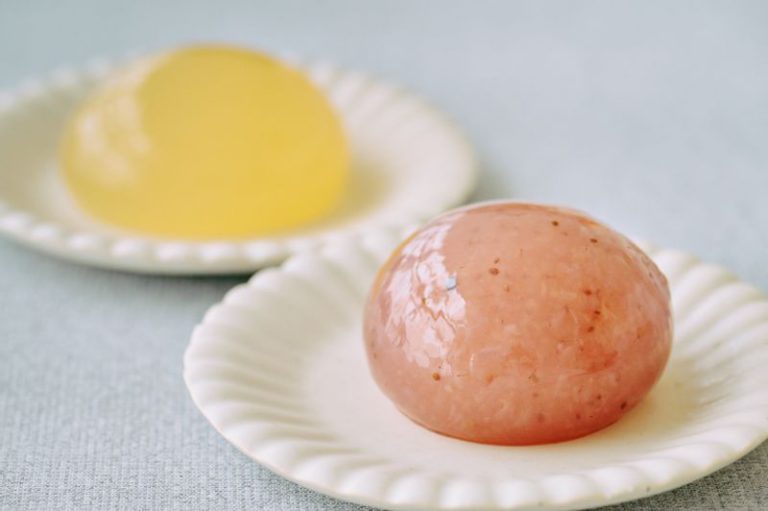 The luxurious jellies are made with an abundance of fresh fruit
One of the things the factory insists on for making Tengu no Tamatebako is the use of fresh fruit grown in Gunma Prefecture. Four types of ripe fruit—strawberry, apple, blueberry and mandarin orange—come directly from local farmers. Care is taken to the amount of fruit blended for each flavor, and you can enjoy the taste of real fruit.
The ingredients' natural goodness is harnessed to provide an enjoyable texture
The jellies contain no aroma chemicals, colorings or artificial sweeteners. They make a great snack for health-conscious people and children. As they are made with konjac, their texture is one of the things that make them enjoyable. They are made to feel smooth, soft and bouncy when eaten.
The product's development was sparked by the juiciness of fruit and the deliciousness of handmade konjac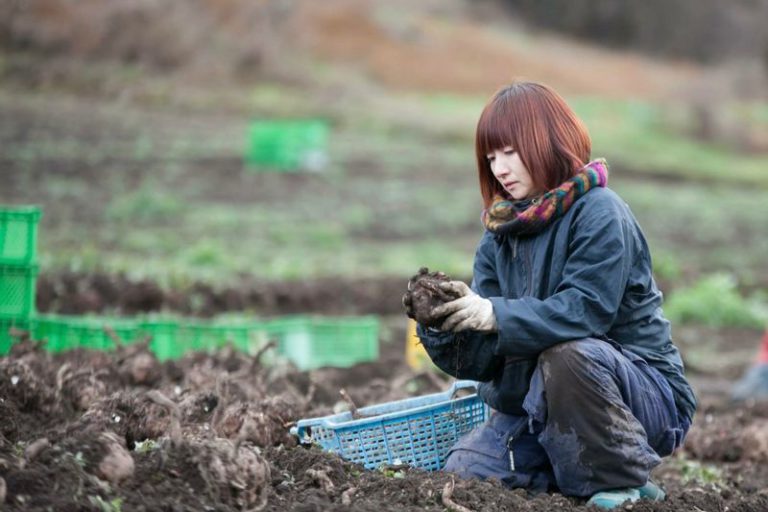 Tengu no Tamatebako's producer, Konjac Kobo Kasho, is in Numata, a leading konjac potato growing region in Gunma Prefecture. We spoke to Haruna Endo, who runs the factory.
In 2005, Endo moved to her husband's hometown of Numata, Gunma Prefecture, and started a konjac potato farm. They grew konjac potatoes on a vast farm at the foot of Mount Akagi. In 2014, they took over a relative's factory and began manufacturing products. There are six staff members in the factory today, all of whom are women. Right from the beginning, Endo managed the factory only with mothers who have small children as she wished to work with colleagues who understood the challenges of raising children.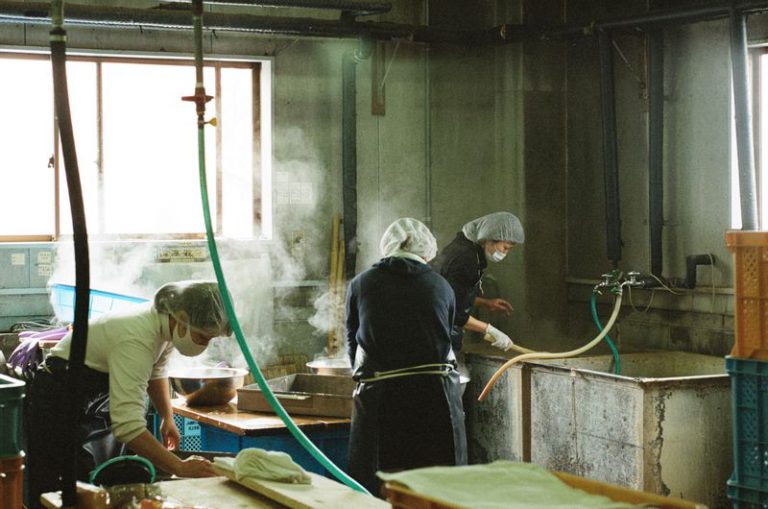 ©︎Max Houtzager
"It all began when my child was in kindergarten, and I approached mom friends to find people I could work with. I also believe that parents with children can create what children want to eat more carefully and produce tasty stuff," says Endo.
The factory produces and sells processed foods made with konjac besides konjac made of home-grown konjac potatoes. As the factory is located in Tamabara Kogen, renowned for its water, they get spring water from the water supply.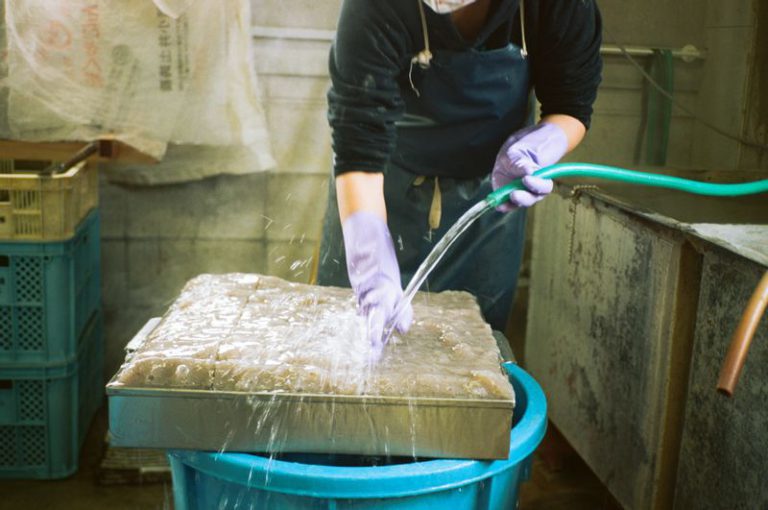 ©︎Max Houtzager
"We use spring water to make konjac and processed foods entirely by hand," says Endo. Konjac is said to be 90% water, so this shows their commitment to the making of konjac. Tengu no Tamatebako is the most popular item the factory sells.
"The first thing that surprised me when I moved to Gunma Prefecture was how delicious freshly-picked fruit and handmade konjac tasted. I wanted to produce a new product by combining the two," says Endo.
Endo wondered if she could produce a local specialty unique to Gunma Prefecture. She came up with the idea of commercializing konjac jellies made with fruits and began making samples.
Gifts that make the best of the aromas of locally-grown fruits
Tengu no Tamatebako is made of fresh fruit, but Endo says many of these tasted delicious raw but were not suitable for processing. Since the harvesting times varied by fruit, she spent a year testing which fruit suited konjac.
"Since we don't use aroma chemicals, we chose fruit that gives off a whiff of aroma just as when eaten raw. It was my first time producing processed foods, so it was hard learning from scratch and studying how to maintain the quality," says Endo.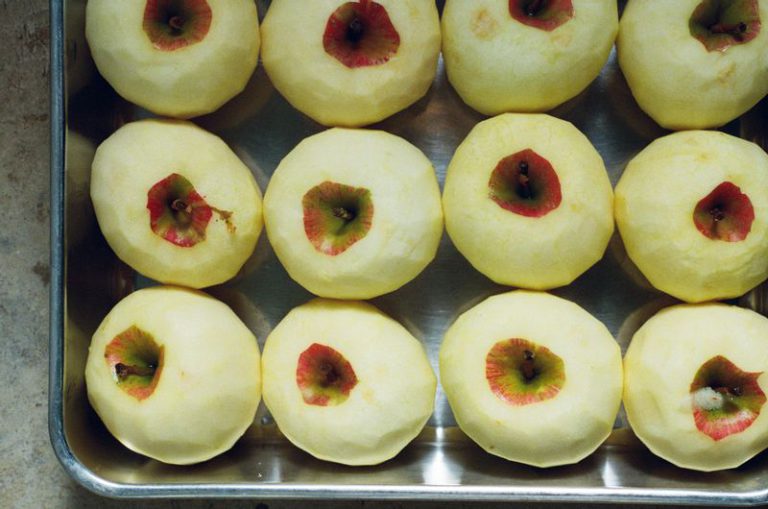 ©︎Max Houtzager
After much trial and error, Tengu no Tamatebako was commercialized in the summer of 2018. Naturally, they procure the fruit from farms in Gunma Prefecture.
"Since ripe fruit isn't put on the market, we buy and process it. Farmers who want to diversify but don't have the time appreciate what we do," says Endo. They spread the word to local farmers by using fresh fruit bought from reliable farms to make their products.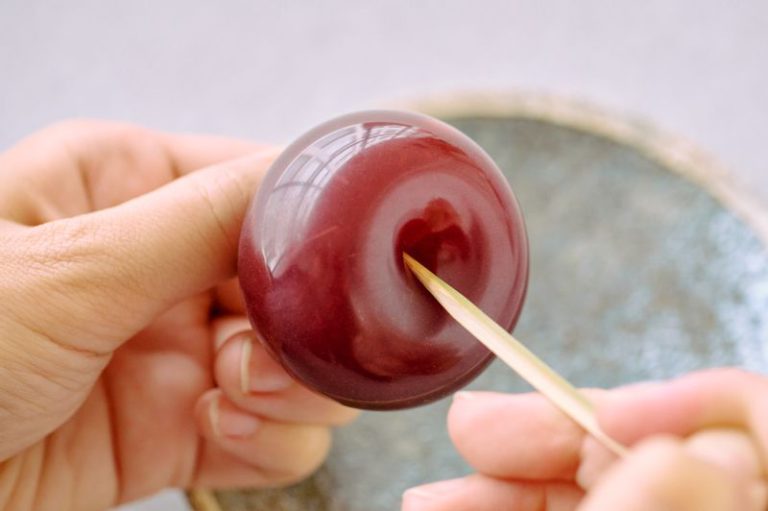 The method of making Tengu no Tamatebako is quite simple. Fresh fruit is mashed and boiled, combined with konjac flour, sugar and an original blend of seaweed powder, and stuffed in a balloon-like pouch. Just these ingredients create aromatic, juicy and bouncy jellies. Chill them well to enjoy them at their best. Besides the flavor, aroma and texture, another unique thing about them is that they involve bursting the balloon before eating.
"I thought that a sense of entertainment was important in memorable souvenirs, so decided on a round form, inspired by the tamayokan (round bean jelly) that I enjoyed splitting open when I was little," says Endo.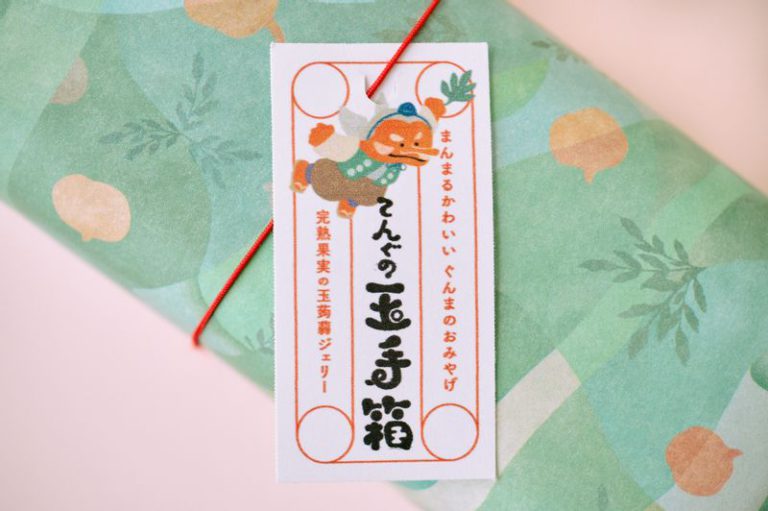 It's not just how they are eaten that makes them special. The fairytale-evoking product name derives from the fact that the factory is at the foot of Mount Kashozan, regarded as a tengu's (a supernatural being in Japanese folk tales) sacred mountain. Endo's son named it Tamatebako (Tama means sphere and ball, Bako means box) because of their spherical shape and the surprise in seeing the colorful treats when he opened the box.
Konjac has also gained attention overseas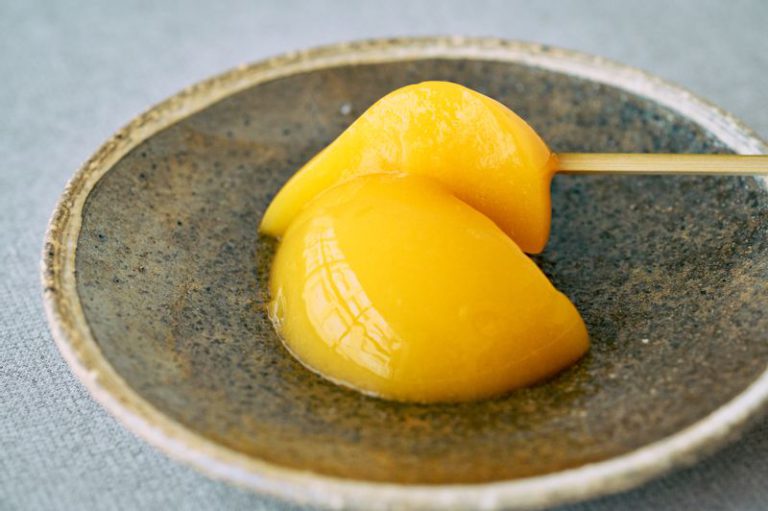 Although demand for konjac in Japan is declining, they are gaining attention overseas. The factory sells Tengu no Tamatebako in the U.S. and Germany.
"I think konjac has become popular among the health-conscious overseas, too. I really want people to enjoy konjac in their natural form, but we are exporting Tengu no Tamatebako as they are delicious and easy to eat to make konjac more accessible," says Endo.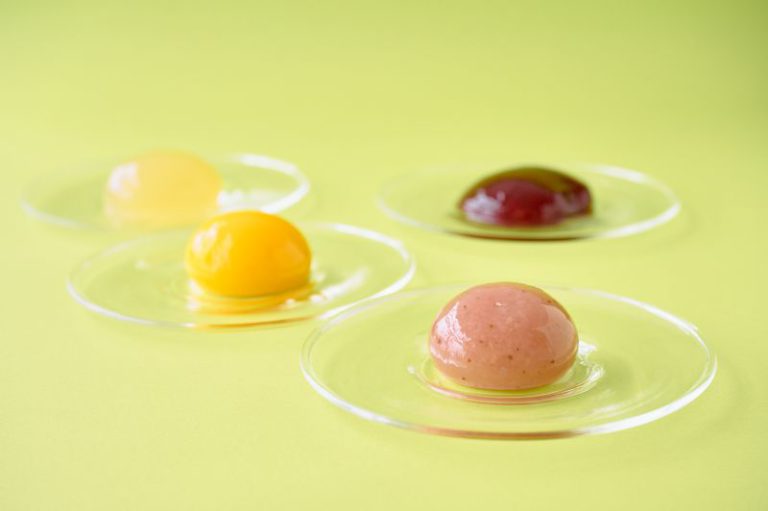 Endo wants to change people's impression of konjac through Tengu no Tamatebako in Japan and abroad. She will overhaul the packaging and website to get people interested from the creative side, too.
Tengu no Tamatebako is imaginative and delights the eater. We hope you will try the konjac jellies made entirely by hand, with much attention paid to the ingredients.
 / 
Photographer
: YUTA SUZUKI
*Some of the images posted on our website have been provided by those whom we inter-viewed.