PEOPLE (October 2022)
MORIYAMAEN's Endeavor That Breaks the Apple Farming Mold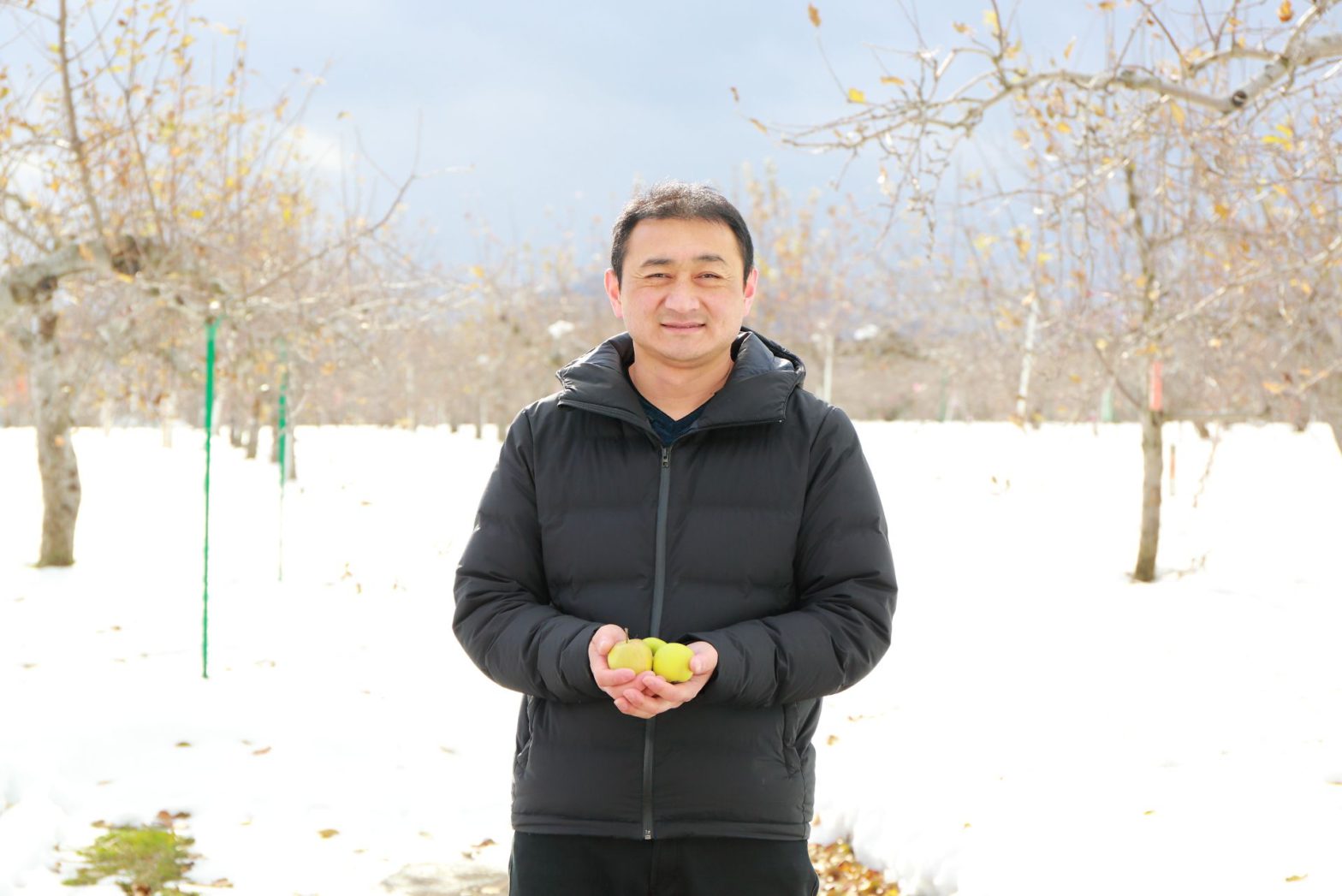 MORIYAMAEN have taken on the challenge of developing processed products with thinned-out apples that would otherwise be disposed of.
An apple orchard with an entrepreneur mindset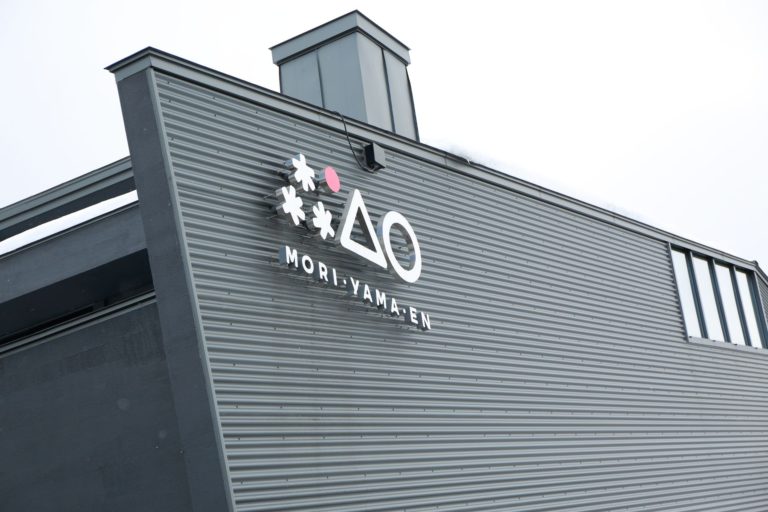 Hirosaki, Aomori Prefecture, is known for its excellent apples. The history of apple farming in Japan began in Hirosaki at the beginning of the country's Meiji period (1868–1912). Located in the birthplace of apple farming and established over 100 years ago, MORIYAMAEN is a living encyclopedia of apple farming. They cultivate about 20 varieties in their 9.7-hectare orchard, which spreads out with Mt. Iwaki rising behind it.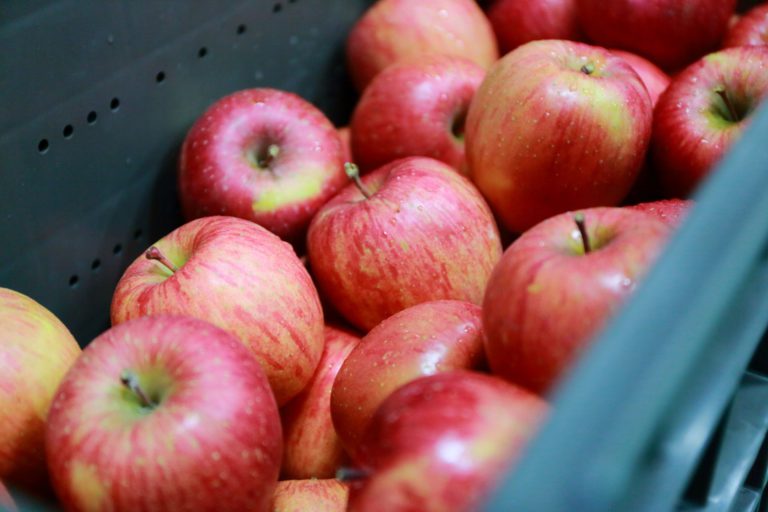 Toshihiko Moriyama, the fourth-generation head of the orchard, is a so-called revolutionary in the industry. He manages his orchard in an innovative way that challenges conventional practices, declaring that what he does is a business venture, not a farm.
One of his bold efforts is drastic labor-saving. To give an example, he did away with leaf trimming, which is necessary to expose the apples to more sunlight, to reduce working hours dramatically. Although this causes the surface of the apples to be unevenly colored, he stresses that "the taste is unaffected."
"In other countries, apple farmers don't have to trim the leaves. And it is not just the leaf-trimming process. Apple farming in Japan is not productive at all. Even though Hirosaki is the major production region, the number of apple farmers are decreasing year by year, due to the poor returns for heavy labor. The farmers move to urban areas because farming doesn't pay. We need to build a system that brings just rewards to people who are dedicated to producing things."
Developing processed products to cut waste from apple farming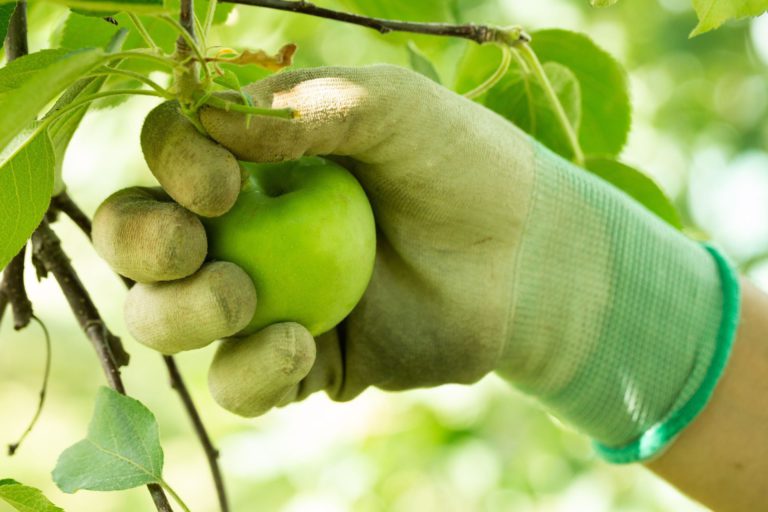 Among the conventional apple farming practices, Moriyama particularly saw the fruit-thinning process as a big problem. It takes place during June to August, when the apples are still the size of a golf ball, in order to leave only good apples on the branches. This process prevents competition between the apples for more nutrient from the tree and promotes the growth of the remaining apples.
However, thinning out the apples means 90 percent of them are removed and disposed of, as well as taking time and effort. Seeking a way to make the most of this enormous amount of labor somehow, he embarked on developing processed products with the thinned-out apples. Five years later, in 2017, he finally created TEKIKAKA CIDER.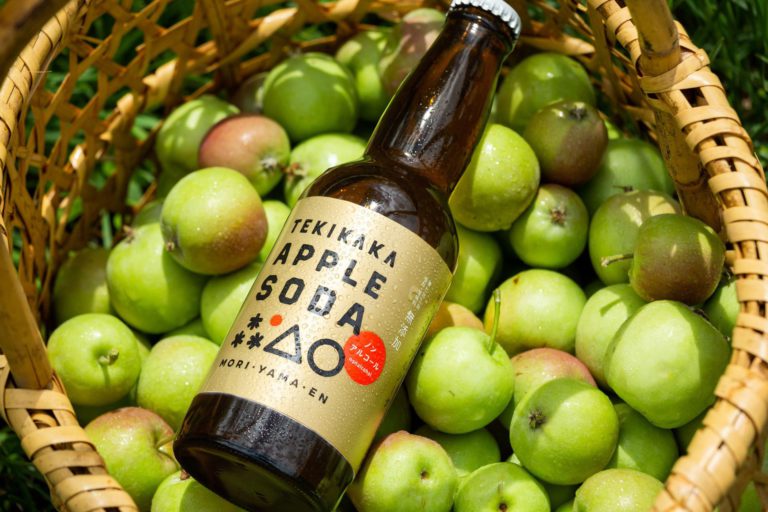 In 2019, he expanded the market with a fizzy drink named "TEKIKAKA APPLE SODA."
After that, he also released new TEKIKAKA CIDER flavors, such as blackcurrant and strawberry.
"I want more people to know that farming still has so much room for growth," Moriyama says enthusiastically. The sprouts that will support the future of apple farming are growing powerfully.
Writer
: THINK & EAT EDITORIAL DESK
*Some of the images posted on our website have been provided by those whom we inter-viewed.