THE ROOTS OF SHUN (December 2015)
Oma brand tuna from the sea and people of Aomori
Oma-machi, Shimokita District, Aomori Prefecture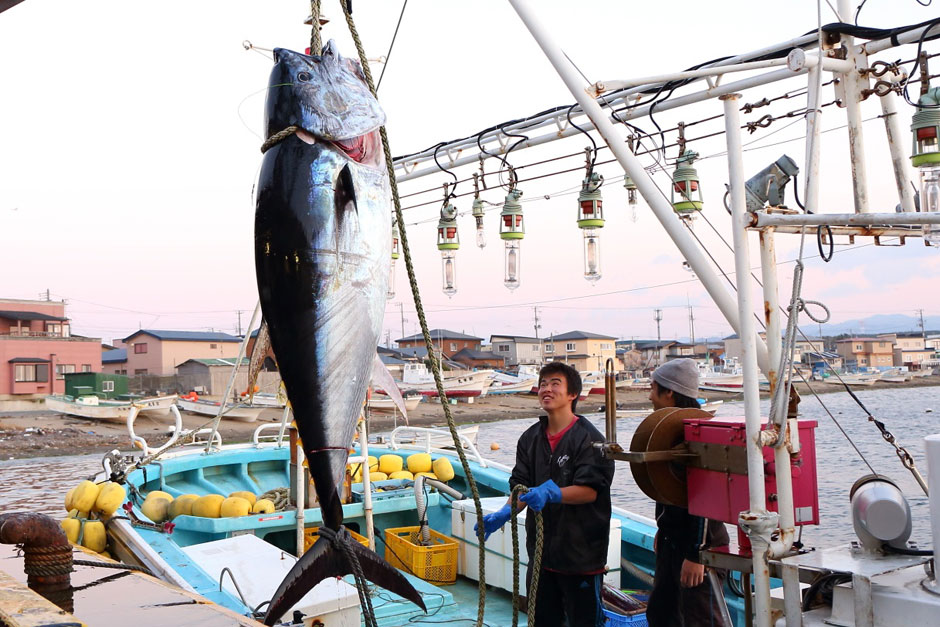 (Month information was collected: November 2015)
At the northernmost tip of Japan's main island of Honshu is the town of Oma in Aomori Prefecture. The town's name is famous throughout Japan for a brand of hon-maguro (Pacific bluefin tuna), which is known as "Oma maguro." During their migration in the waters of the Pacific Ocean from fall to winter, plump hon-maguro with a high fat content enter the Tsugaru Strait off the shores of Oma, where the currents of the Pacific and Sea of Japan converge.
A hon-maguro could weigh over 300 kilograms, and there was once a fish that sold for over 150 million yen at the first auction of the New Year at the Tsukiji Market in Tokyo.
Freshness is key in Oma's tuna fisheries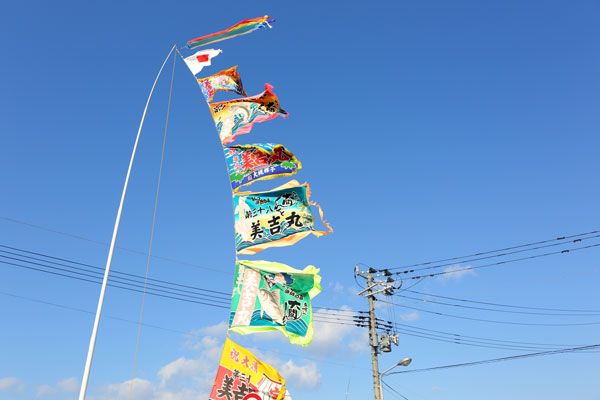 Oma's tuna fishing has a history stretching back over a century. A highly regarded figure among those in the know is Kaoru Takeuchi, the director of the Oma Fisheries Cooperative. Mr. Takeuchi is the fisherman who put a 202-kilogram hon-maguro up for sale at the first auction of the 2001 New Year at the Tsukiji Market, selling it for what was at that time a record-breaking 20.2 million yen.
He has now handed over the tuna fishing business to his son, and is using the expertise he amassed over the years in running Sakanagui no Oomanzoku, a restaurant that serves freshly caught Oma maguro.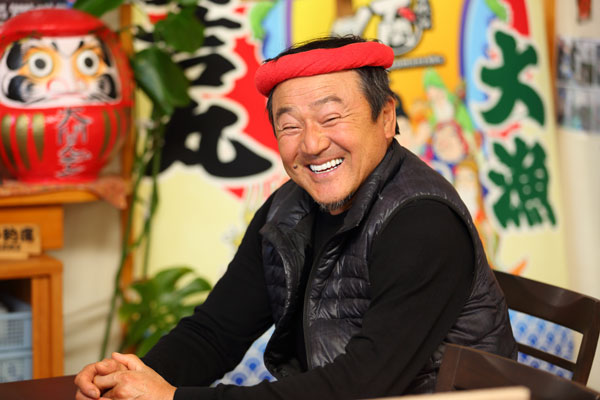 From the southern waters of the Pacific, hon-maguro take either the Pacific Ocean or the Sea of Japan route in their migration north, and reach Oma. The speed of their migration is about the same as the northern progression of Japan's "cherry blossom front." The fishing period in the waters off Oma differ from year to year, but in the winter when the water temperatures fall below 10 degrees Celsius, the tuna start to return south.
According to Mr. Takeuchi, "The Tsugaru Strait is rich in food for the tuna, and is very comfortable for them with temperatures that are neither too high nor too low. The fishing ground is located in the inshore area about one to three kilometers from the port, so the catch can be landed when it is still very fresh. The tuna usually have their highest fat content from the end of November to around December. So they are now becoming even plumper and tastier."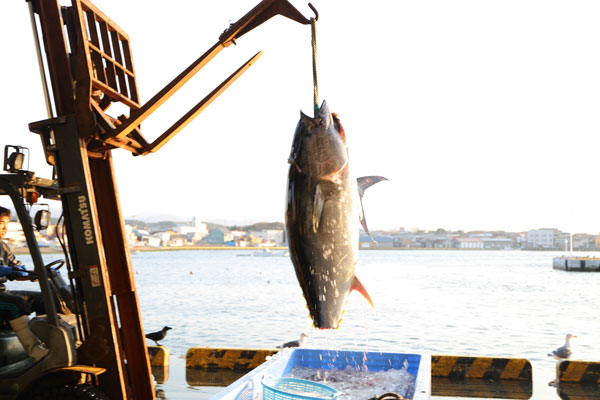 The fishing methods used by Oma's maguro fisheries are primarily ippon zuri (single-hook handline fishing) and haenawa (longline fishing). Ippon zuri, in which tuna is caught by bait fixed at the end of a single fishing line, is Oma's leading method of fishing. Haenawa fishing uses a long line with numerous branch lines that have hooks attached to them. In order to raise the quality of the tuna by even just a fraction, Mr. Takeuchi says that it is important to prevent "burning."
"When the tuna gets caught, it fights to escape. And when it does, its temperatures rise up to 40 degrees Celsius, 'burning' the meat. The meat turns pink and tastes tough. If this happens, you can't get a good price for it at the market."
Painstaking methods are also taken to process the tuna on the boat in order to retain its freshness. Immediately after the tuna is caught, it is gutted and the gills and tail fin are removed. It is then washed with salt water and placed in ice water. The degree of freshness will differ completely depending on whether this process is carried out or not.
Staking your life on Oma's maguro fisheries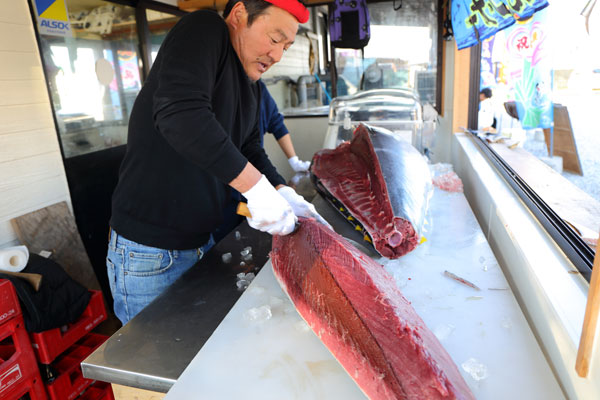 For a fisherman, tuna fishing is a gamble, says Mr. Takeuchi.
"Tuna fishing is an all or nothing game. We are often unable to catch anything for a month or two. But it's worth it to stake your life on this, and only those who are willing to do so will survive. That's because nothing can compare to the immense pleasure you feel when you have caught a tuna."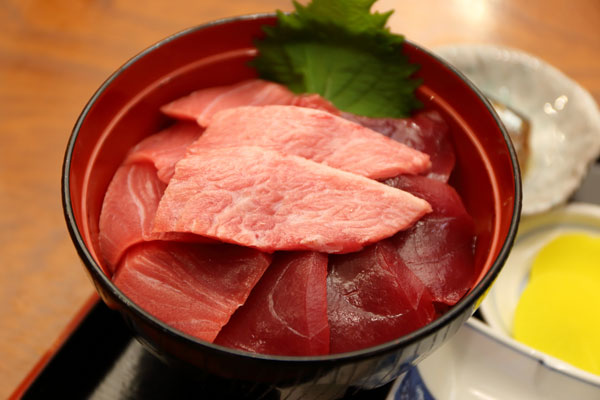 Most people associate Oma maguro with otoro, the deliciously marbled, fatty belly meat of hon-maguro, but Mr. Takeuchi insists that the best of Oma maguro lies in the akami, or red meat.
"Akami is absolutely delicious in the cold season. It's first grade, or maybe I should say, a very special grade. The color is a clear dark red, and a slightly acidic flavor is present within the umami (taste). This kind of red meat can only be found in Oma maguro."
And, when we tried it, we were instantly captivated by the delectable red meat of Oma maguro; its soft, creamy texture that wraps around your tongue with a delicate touch of acidity. We were instantly fascinated with the distinctive taste of Oma maguro's red meat.
Cutting-edge freezing technology to keep Oma maguro in season year-round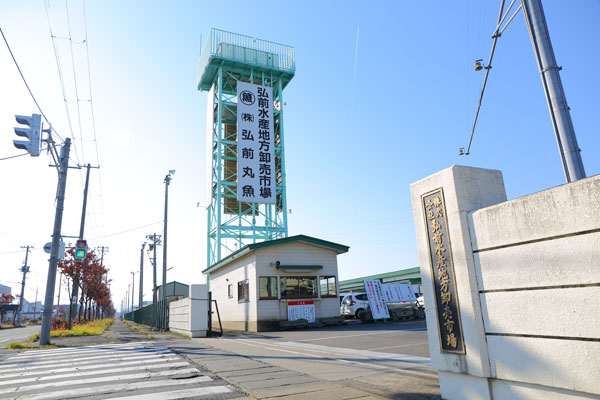 Oma maguro is something everyone hopes to eat at least once in his or her lifetime. In order to let as many people as possible enjoy the tuna when it is at its best, advancements have also been made in preservation technology in the prefecture. Five years ago, Hirosaki Maruuo Co. Ltd., which operates the Hirosaki Marine Products Local Wholesale Market, purchased the Proton Freezer, a cutting-edge freezing machine.
Kazuhiro Ito, Executive Sales Director of Hirosaki Maruuo, told us that, "by using electromagnetic waves and cold air to freeze a product over a period of 8-10 hours, we are able to form small, equally sized ice crystals that will not break down the tuna's cells and will also prevent drip (a red solution that is produced when the meat is thawed.)"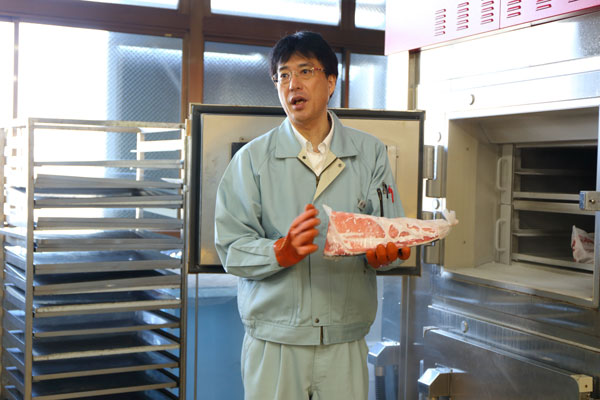 He says that proton freezing has made it possible to store tuna with the highest content of fat for a long period of time without losing its flavor. This tuna is currently shipped to restaurants in Japan, but Mr. Ito hopes to be able to deliver this overseas in the future.
"We won't be able to use these tangible elements unless, of course, the intangible elements are firmly in place. Since we have tasty Oma maguro, I hope that by using such technology we will also be able to provide people with this product during festive periods such as the August Obon and New Year holidays when we have few landings of tuna. And I would be very happy if this leads to more and more people learning about the appeal of Aomori."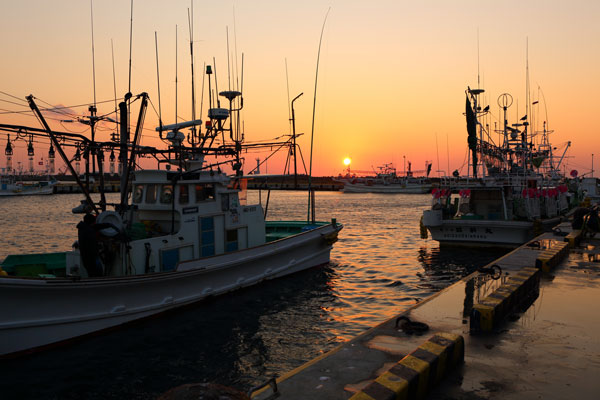 A fertile ocean, the sentiments of fishermen staking their lives, and fresh processing all come together to have Oma maguro reign as Japan's leading brand of tuna.
Oma maguro, cultivated by the waters of Aomori and human hands. This is an experience you just can't miss out on.
 / 
Photographer
: SATOSHI TACHIBANA