RECIPE (December 2021)
Winter Vegetable Sabzi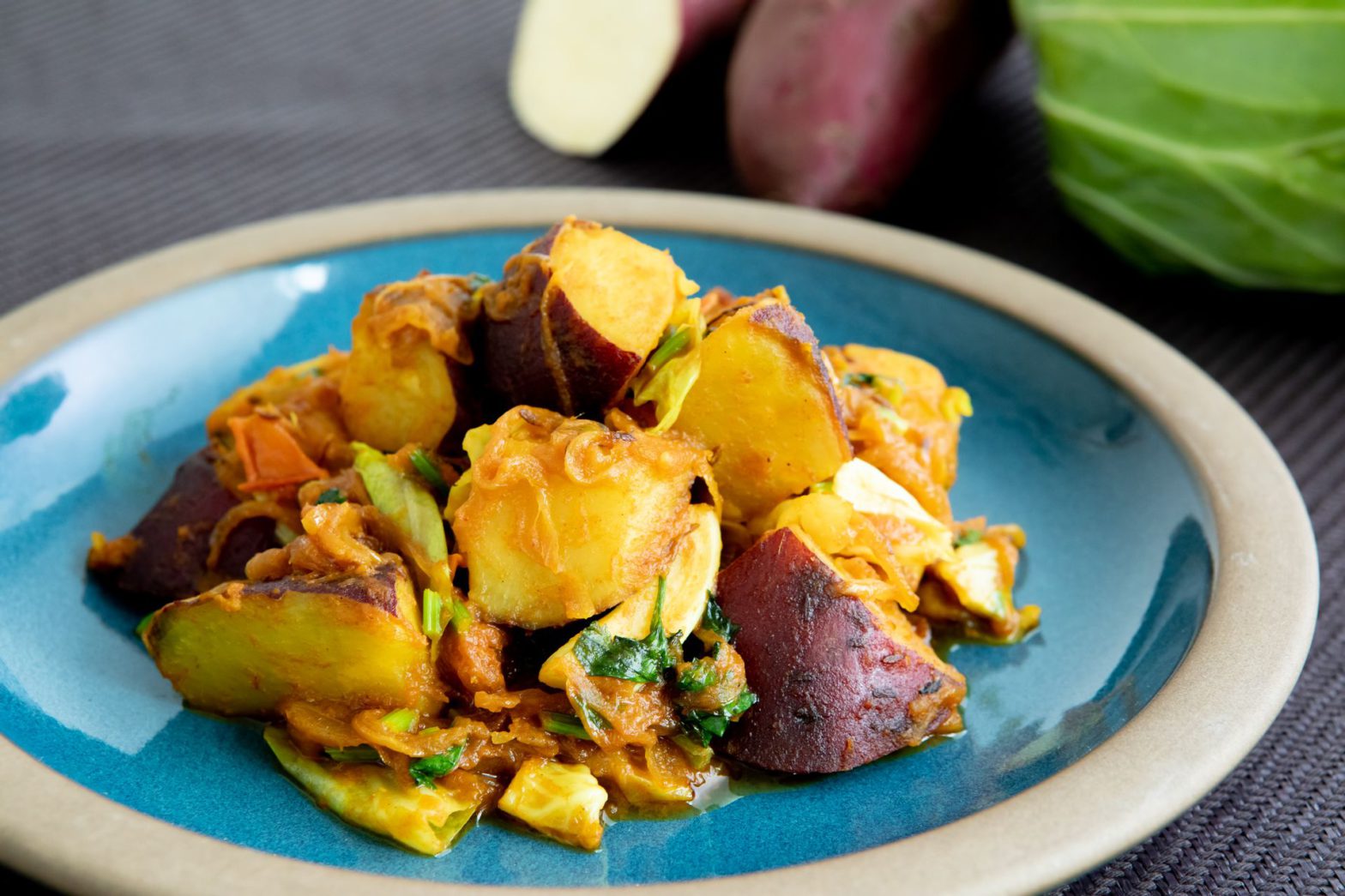 Winter is here, and the cold weather is setting in. Many vegetables during this season have a high sugar content because they accumulate sugar in their cells to prevent them from freezing. Here is a winter vegetable sabzi recipe made with sweet potatoes and cabbage, "in season" winter vegetables. It is a home-style Indian dish made with spices, which enhance the sweetness of winter vegetables.
Ingredients
Sweet potato

2

Cabbage

1/4

Onion (sliced)

1/2

Grated garlic

1 teaspoon

Grated ginger

1 teaspoon

Tomato

1

Cumin (whole)

1 teaspoon

Turmeric (powder)

1 teaspoon

Chili powder

1 teaspoon

Coriander (powder)

2 teaspoon

Lemon juice

1 1/2 tablespoon

Salt

2 teaspoon

Cilantro

3

Oil

3 tablespoon

Water

90cc
Directions
Cut the sweet potatoes and cabbage into bite-sized pieces and boil or steam them.

Grease the frying pan with oil, add cumin seeds, and when the oil begins to bubble, add the onions and sauté.

When the onions turn golden, add the garlic and ginger and sauté. Once they are combined, add the chopped tomatoes and sauté until they lose shape.

Add the remaining spices, salt, and water. Sauté briefly, then add the vegetables (1) and stir-fry together.

Add the roughly chopped cilantro and lemon juice, stir to combine, and turn off the heat.