RECIPE (October 2020)
Somen Pomodoro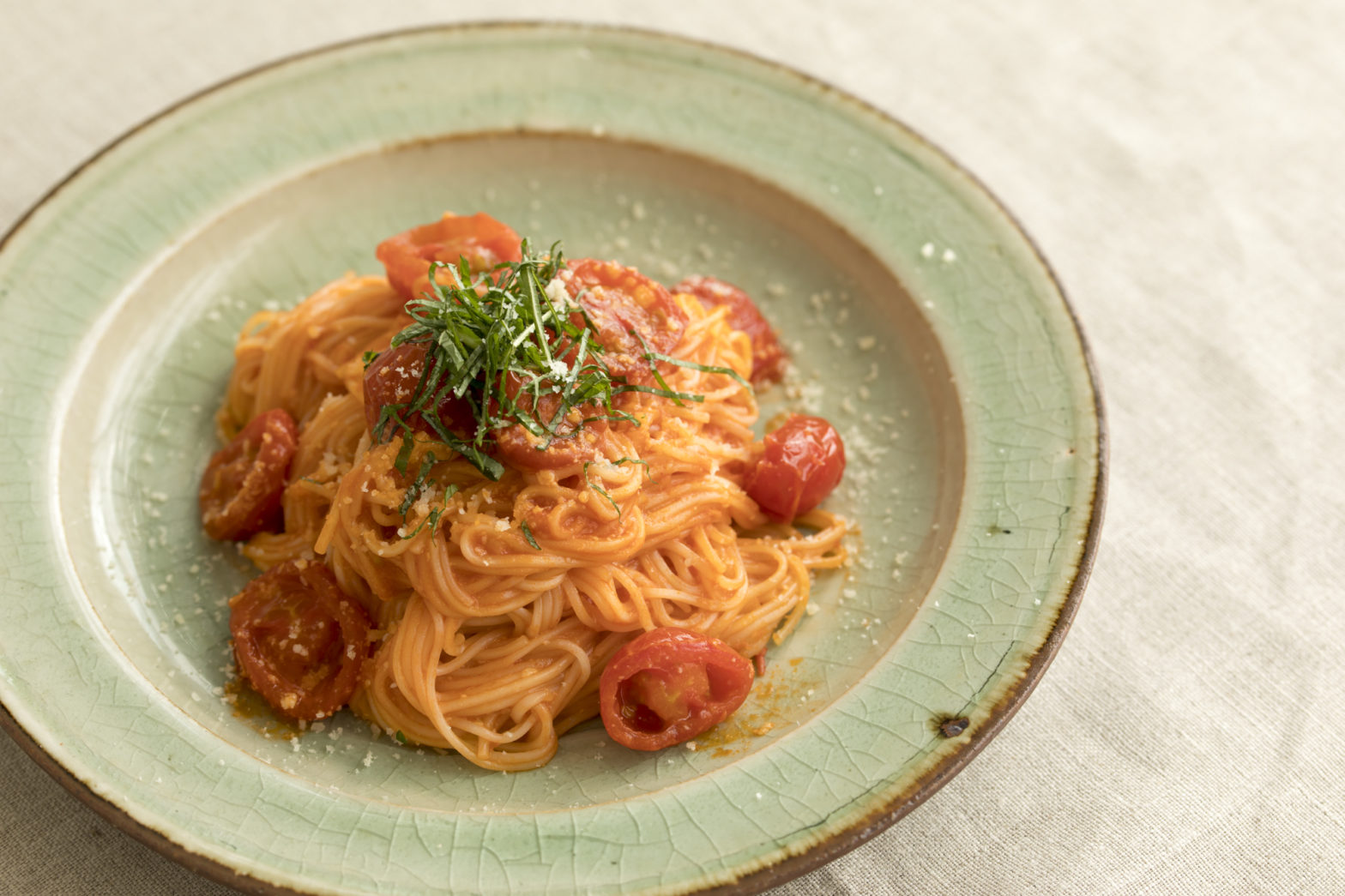 Somen Pomodoro.A dish that makes use of the umami from tomato and cheese, and uses Japanese somen noodles and condiments like making a pasta dish.
Ingredients (Serves: 2)
Somen Pomodoro
servings of somen noodles

3 servings

tomato juice

200㏄

cherry tomatoes

8

perilla

2

Butter

1 tablespoon

Salt

1/2 teaspoon

parmesan cheese

4 tablespoons

Olive oil

An optimal amount

Garlic (to taste)

An optimal amount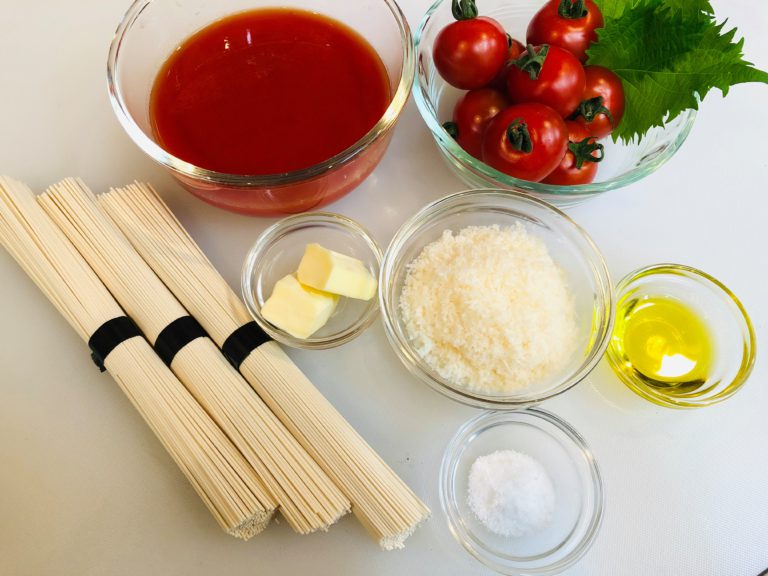 Directions
Cook somen noodles in 1.5 liter of boiling water with 2 teaspoons of salt (not included in the ingredients list) for 1 minute. Wash with water and drain.

Heat butter, cherry tomatoes cut in half, and tomato juice in a frying pan. Add garlic to taste.

Add cooked somen noodles, parmesan cheese and olive oil.

Serve on a plate and scatter chopped perilla. Parmesan cheese may be sprinkled later.
A useful tips
Tomato and cheese, some of the top ingredients with umami, are used for this recipe. You can also use tomato juice to make cooking easier.
Recipe from : NOBU chef Nobuyuki Matsuhisa