RECIPE (June 2019)
Bonito fish tartare with miso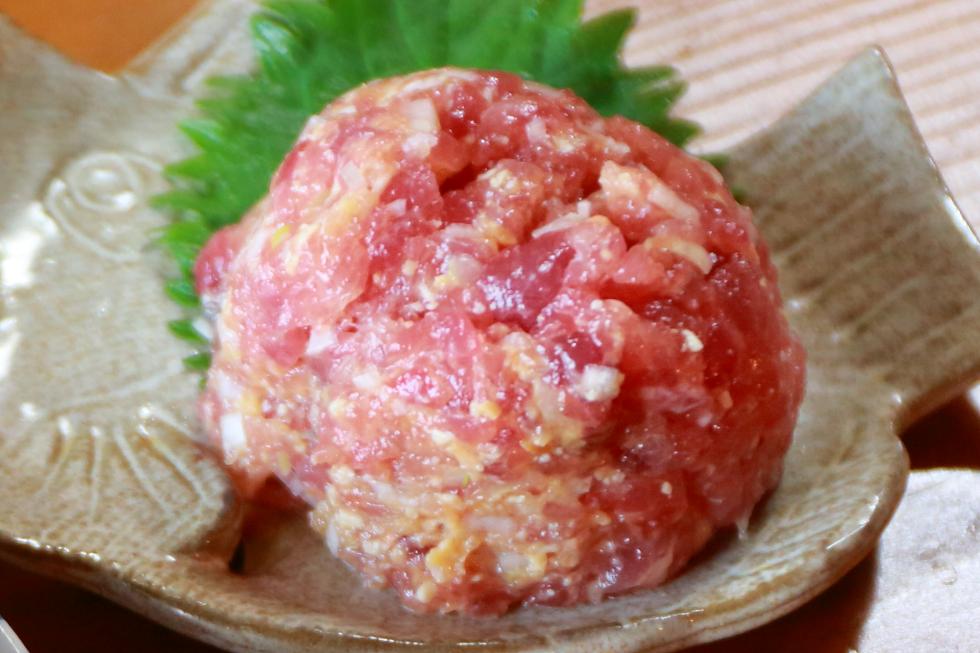 Katsuo (bonito) is a staple fish in Japanese households. We took an in-depth look at bonito through fisheries science and Edo-style sush.
Ingredients
Bonito

100g

Minced green onion

10g

Miso

20g

Green shiso leaves

An optimal amount
Directions
Coarsely dice the bonito.

Add the green onions and miso to the bonito and slowly chop on a cutting board.

Chop until the bonito is finely minced and mixed with the miso to have a sticky texture.

Serve on a green shiso leaf.
A useful tips
Fish tartare is perfect for left over sashimi or fish meat blocks that have been frozen.
Recipe from : Negio-zushi Kazuya Negishi