RECIPE (June 2014)
Steam-fried edamame (green soybeans) with sun-dried salt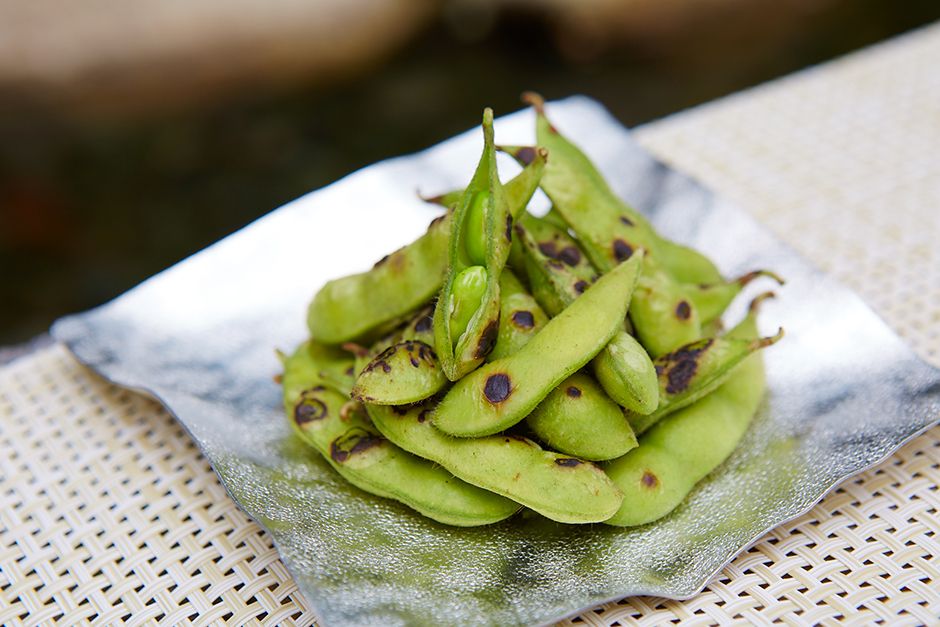 The SHUN GATE Editorial Department has created a great recipe for edamame.
Ingredients (Serves: 2)
Edamame

100g

Sun-dried salt (for seasoning)

1 tsp

Table salt

As required (for washing)
Directions
Wash the edamame in cold water, rub table salt into the skin to remove the surface hairs, and then rinse off the salt.

Rub the sun-dried salt gently but firmly into the skin.

Place the edamame in a frying pan and add enough water to half cover them.

Cover the frying pan with a lid, leaving a small gap for steam to escape.

Cook on medium heat, stirring occasionally, until the edamame just start to burn.
Sun-dried salt from Amakusa, Kumamoto Prefecture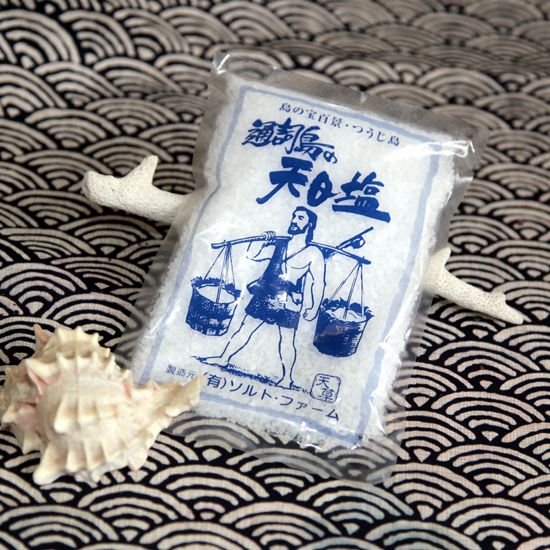 The island of Tsujishima (Amakusa, Kumamoto Prefecture) is perhaps best known for its dolphin watching tours, but it is also home to a major salt farm that produces the area's famous sun-dried salt. Tsujishima is sparsely populated and boasts an exceptionally beautiful marine environment that attracts large numbers of wild dolphins. At the Tsujishima salt farm, salt is prepared by hand from the unspoiled waters of the surrounding sea with great patience and love, avoiding conventional chemical processing in order to preserve all the mineral goodness. Sun-dried salt from Tsujishima has a distinctive mellow, rounded flavor with a hint of sweetness. It brings out the best in any food and is suitable for grilling, boiling, steaming, frying and pickling. In addition to edamame, it also tastes great as a condiment with fresh sashimi.