RECIPE (February 2016)
Tofu fritter with broccoli in chili sauce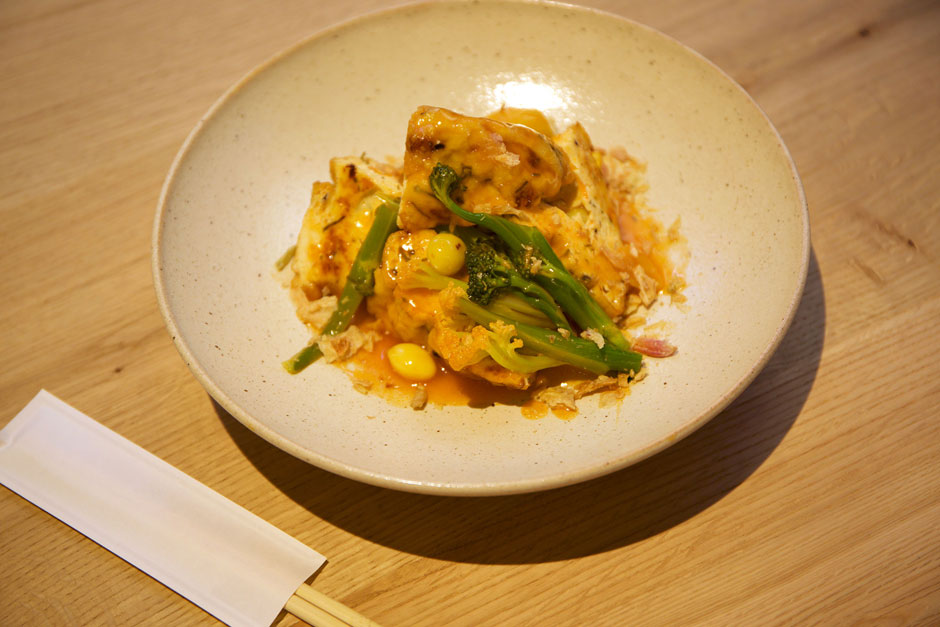 Tofu fritter with broccoli in chili sauce
Ingredients (Serves: 2)
Tofu fritter with broccoli in chili sauce
Jumbo fritter

1 piece

Broccoli

1 piece

Chili sauce

90cc

Japanese sake

30cc

Chinese broth

30cc

Salt

a dash

Pepper

a dash

Vegetable oil

as needed

Fried green onions

as needed
Directions
Boil the fritter in hot water until it swells and cut into bite-sized pieces.

Boil the broccoli (1 minute).

Add vegetable oil to a frying pan, heat and stir-fry the fritter until golden brown.

Add broccoli, a dash of salt and pepper, and continue to stir-fry.

Add sake, and after the alcohol has dissipated, add the Chinese broth and chili sauce, and quickly stir-fry.

Arrange on a dish and sprinkle fried green onions as desired.