OKURIMONO (November 2021)
Born in a Small Brewery in Shiwa: Apple Hopped Cider
Hopped Cider from Shiwa Cidery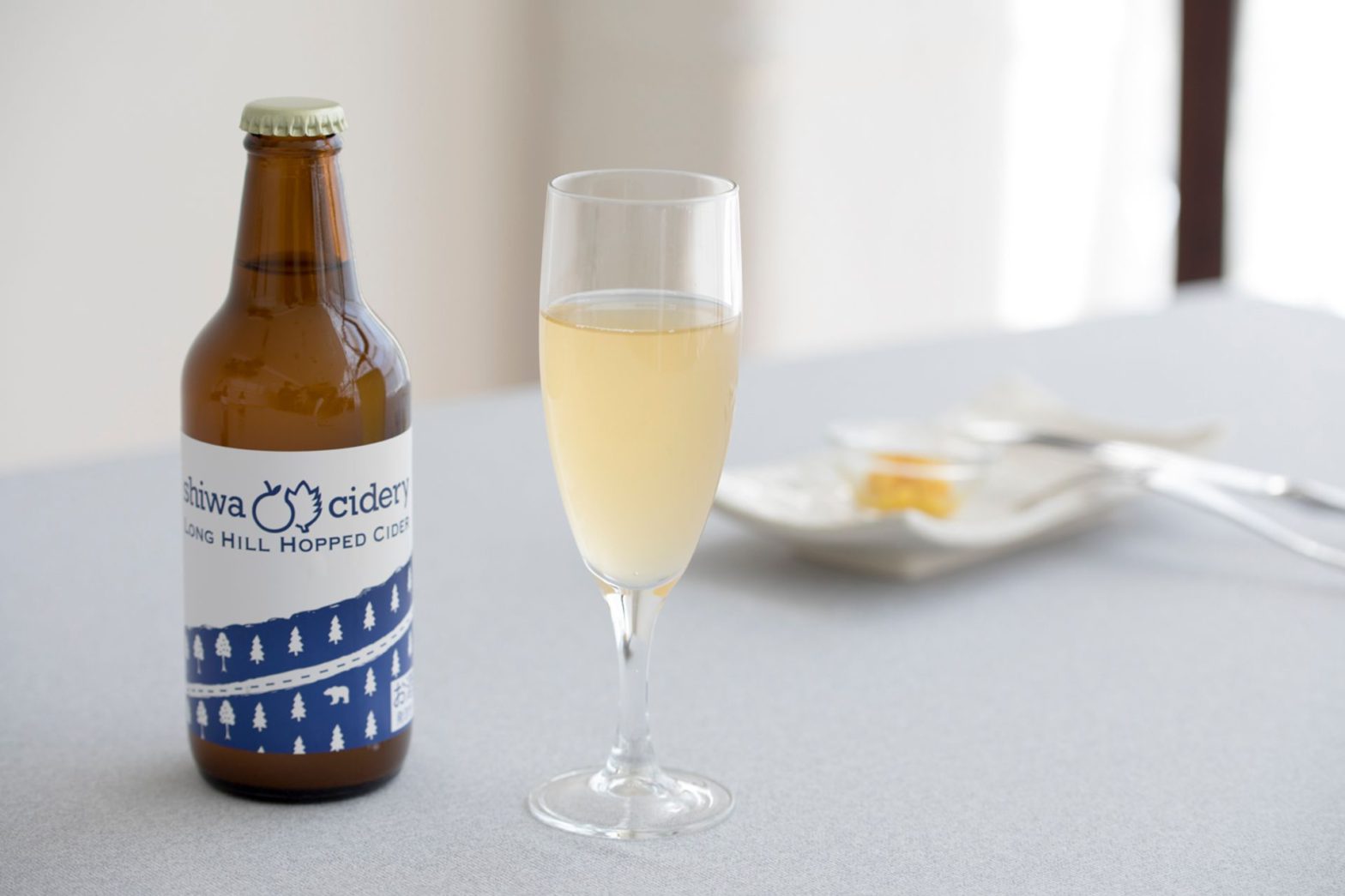 < PACKAGE >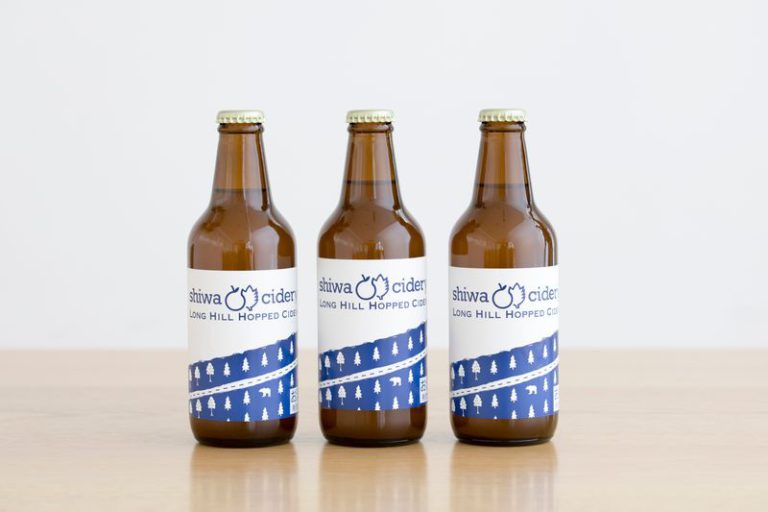 In this issue, we will introduce you to Shiwa Cidery's Hopped Cider, an apple cider made by expats from the United States to Shiwa, Iwate Prefecture.
Here are some of the attractions of Shiwa Cidery's Hopped Cider.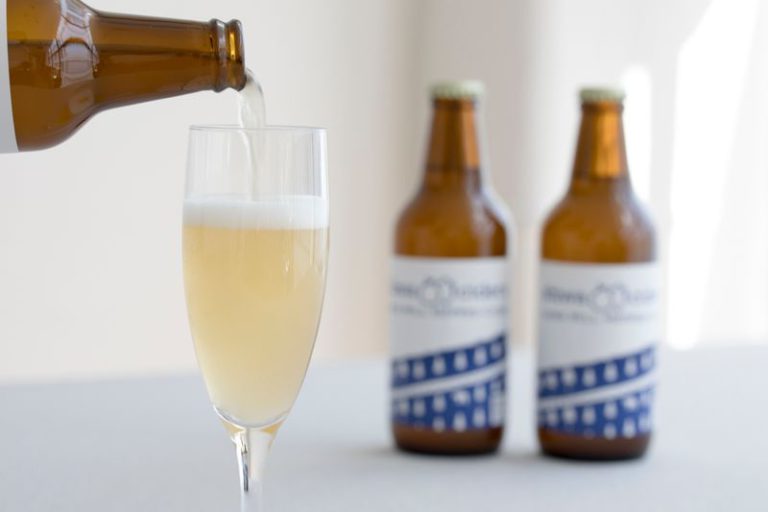 Refreshing aromas of apples and hops
More than anything else, the distinctive feature of Shiwa Cidery's Hopped Cider is its aroma. The addition of hops to the apple's richness and mellowness makes it very refreshing. Its crisp and dry taste makes it easy to pair with meals, making it an alcoholic beverage that can be enjoyed on various occasions. It can be enjoyed by people from every walk of life, including craft beer enthusiasts and women who like slightly sweet drinks.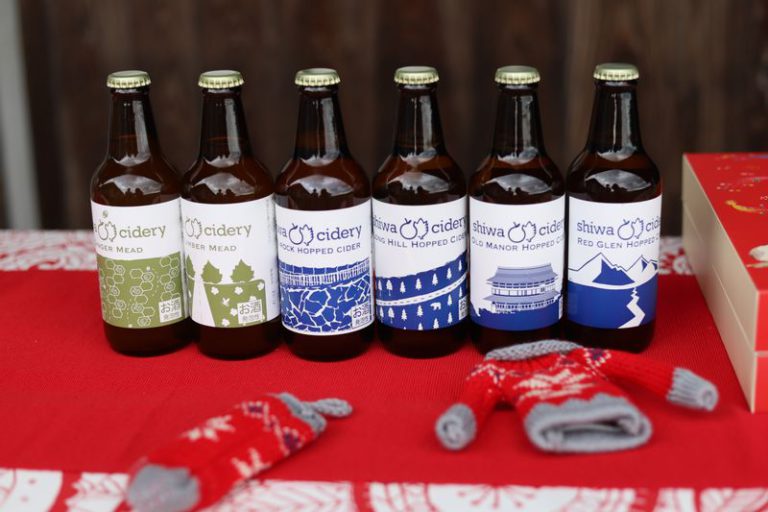 The label designs are inspired by Shiwa's scenery
All the apples used are grown in Shiwa. As the ciders are prepared in each town district, they are named after them. The label designs are said to represent the characteristics of each district, giving a sense of the rich natural environment and the region's history. They are so attractive that they make you want to visit Shiwa.
Delicious apples found in Shiwa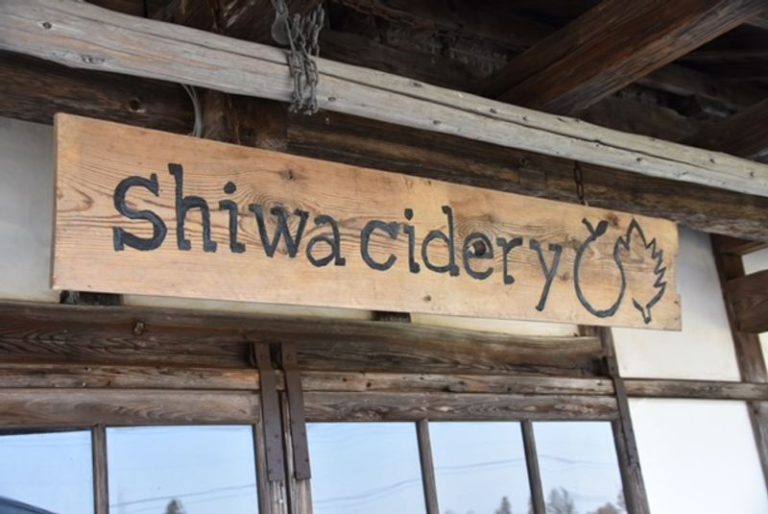 Shiwa Cidery is a small brewery in a village in the idyllic town of Shiwa, Iwate Prefecture. It was established in 2019 by Jeff Howard, a settler from Colorado, USA.
Iwate Prefecture is the third-largest producer of apples in Japan, and Shiwa is ideal for growing apples. There are many apple orchards in the town, and various varieties are grown in each district. Jeff moved to Shiwa, the hometown of his wife, Saori, in 2006. An English teacher at the time, Jeff was amazed by the deliciousness of locally produced apples.
He wondered, "Why isn't anyone making cider when there are such delicious apples here?" and decided to start his own brewery to make cider.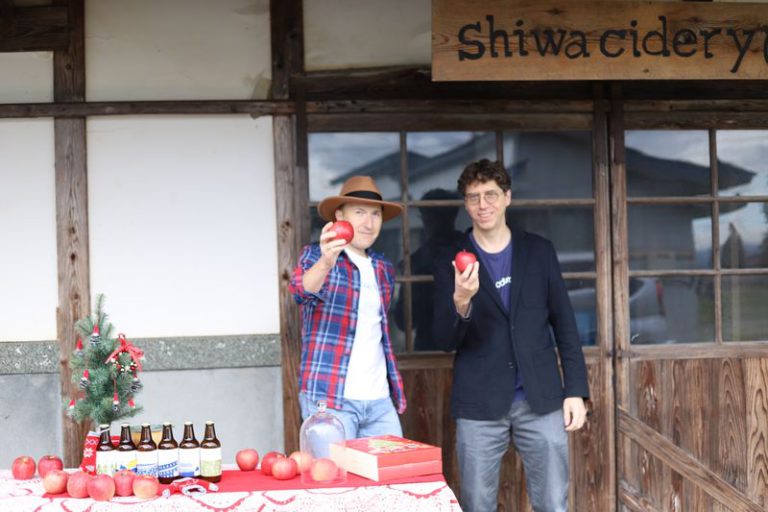 Mika Wallenius, another expat from the US who also taught English, was put in charge of brewing. Mika is from Seattle, where wine and beer making is popular. While living in Japan and thinking he wanted to get involved in sake-making someday, he heard about Jeff's plan and decided to help.
Around 2015, they began to take a stab at a collaboration between American cider culture and Shiwa apples. They then visited manufacturers in apple-producing regions such as Nagano Prefecture, developed products, and took a few years to set up their brewery.
Enjoy the characteristics of apples that vary by each district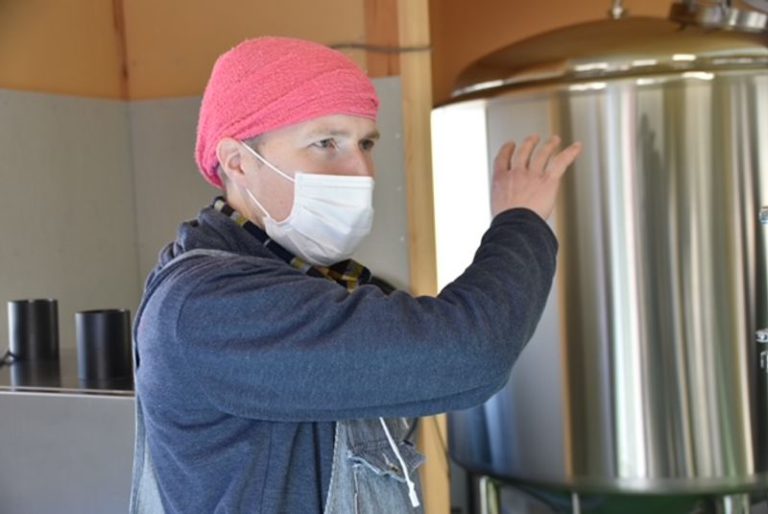 We had Mika give us a tour of Shiwa Cidery's brewery. Hopped Cider is an alcoholic beverage made by fermenting apples with yeast and hops. Naturally, the apples used as the raw ingredient are 100% grown in Shiwa. The preparation of Hopped Cider peaks from September to winter, when the town starts the apple harvest and mountains of apples are brought to the tiny brewery.
The apples are carefully inspected one by one, washed, and pressed to make juice. Yeast and hops are added, and the mixture is fermented while checking the sugar and alcohol content and carbon dioxide. The process is completed by filtering and bottling. The entire process is done by hand by Mika and several people in the small brewery.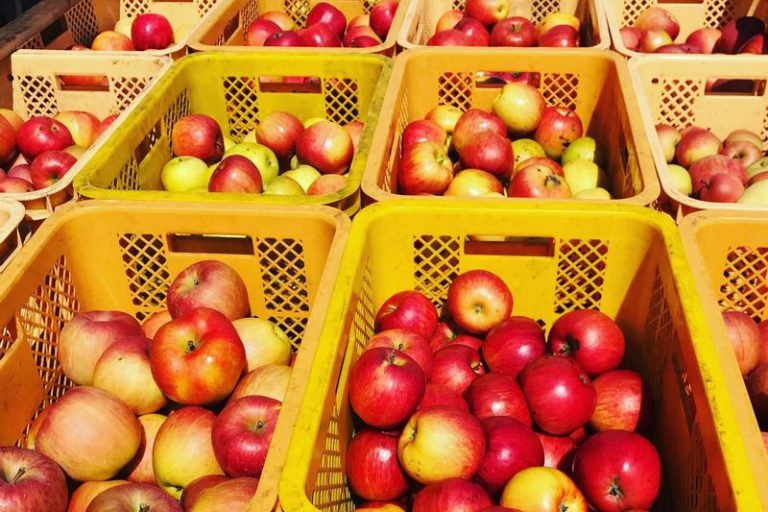 Shiwa Cidery sorts the apples from each district of Shiwa, prepares them, and turns them into products. Even in Shiwa, the environment varies slightly by district, and the brewery produces cider that makes the most of the characteristics of each district's apples.
For example, Long Hill Hopped Cider, made from apples of Nagaoka District, Shiwa, is a slightly sweet, full-bodied cider with the bitterness of hops. Old Manor, made from Furudate District apples, tastes like a lager with its superb balance of apples and hops, while Red Glen of Akasawa District, made with Saison yeast, has a dry taste suggestive of citrus and herbs.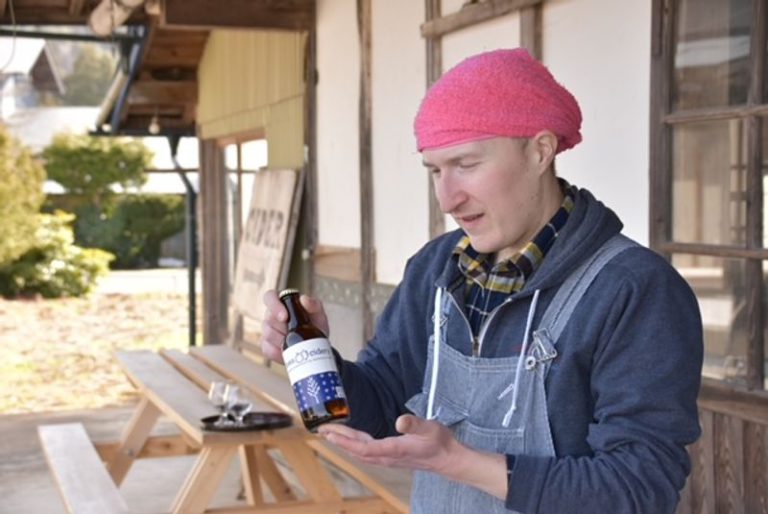 Mika says that since the variety of harvested apples varies slightly, depending on the time of preparation, one way to enjoy the cider is to taste the differences.
He says "Because local apple farmers produce delicious apples, we carefully turn them into cider. We can produce tasty cider because we use delicious ingredients."
A small brewery's taking up the challenge of making cider for the world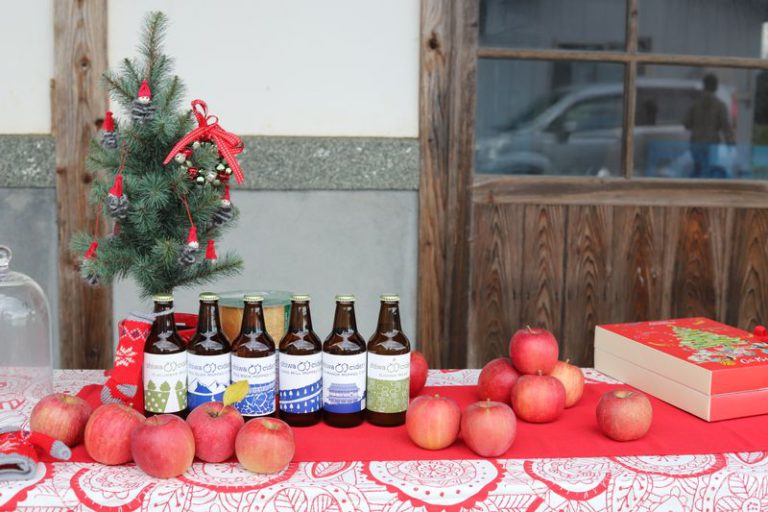 Hopped Cider, perfected after a process of trial and error, is sold at local roadside stations (rest areas along highways) and markets and is said to be a popular town souvenir.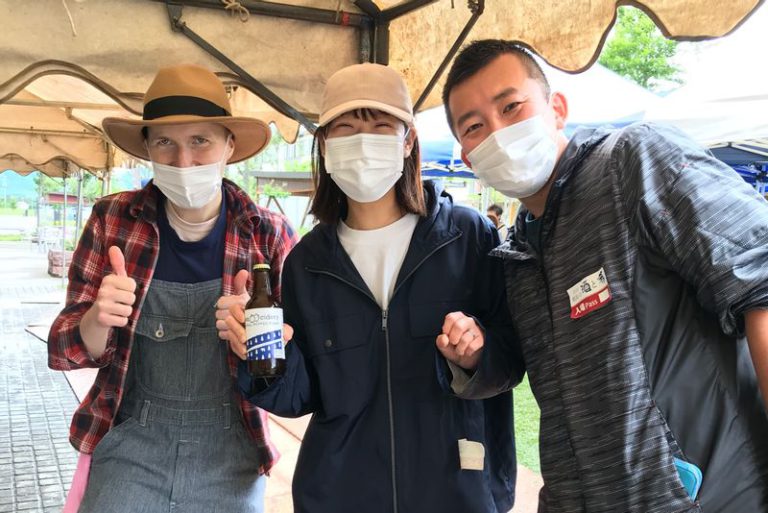 Speaking of Shiwa, the local government and private enterprises are working together to promote urban development. Jeff and Mika never miss a chance to interact with customers as they sell their products at events held at Ogal, a commercial complex housing the town hall and library and developed by the local government and the private sector.
Currently, they are actively developing new products such as mead, a honey liquor made by fermenting honey with water and yeast, which is rarely seen in Japan.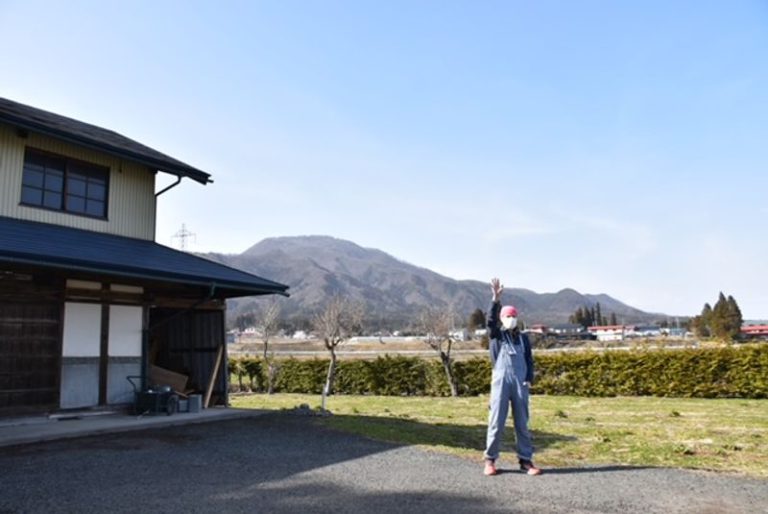 "I want to introduce Shiwa's delicious apples to the whole nation through Hopped Cider," says Mika. He says that someday, he wants to deliver cider made from Shiwa apples to his home, the United States, and the world.
The challenge of taking on the world from a small brewery has only just begun. We hope you will try the cider for yourself, dreaming of Shiwa.
 / 
Photographer
: CHIE MARUYAMA/KAORI NOZAWA
In cooperation with: Shiwa Town Hall, Planning Section, Planning and General Affairs Department
*Some of the images posted on our website have been provided by those whom we inter-viewed.