RECIPE (April 2021)
Spring Vegetable Rolls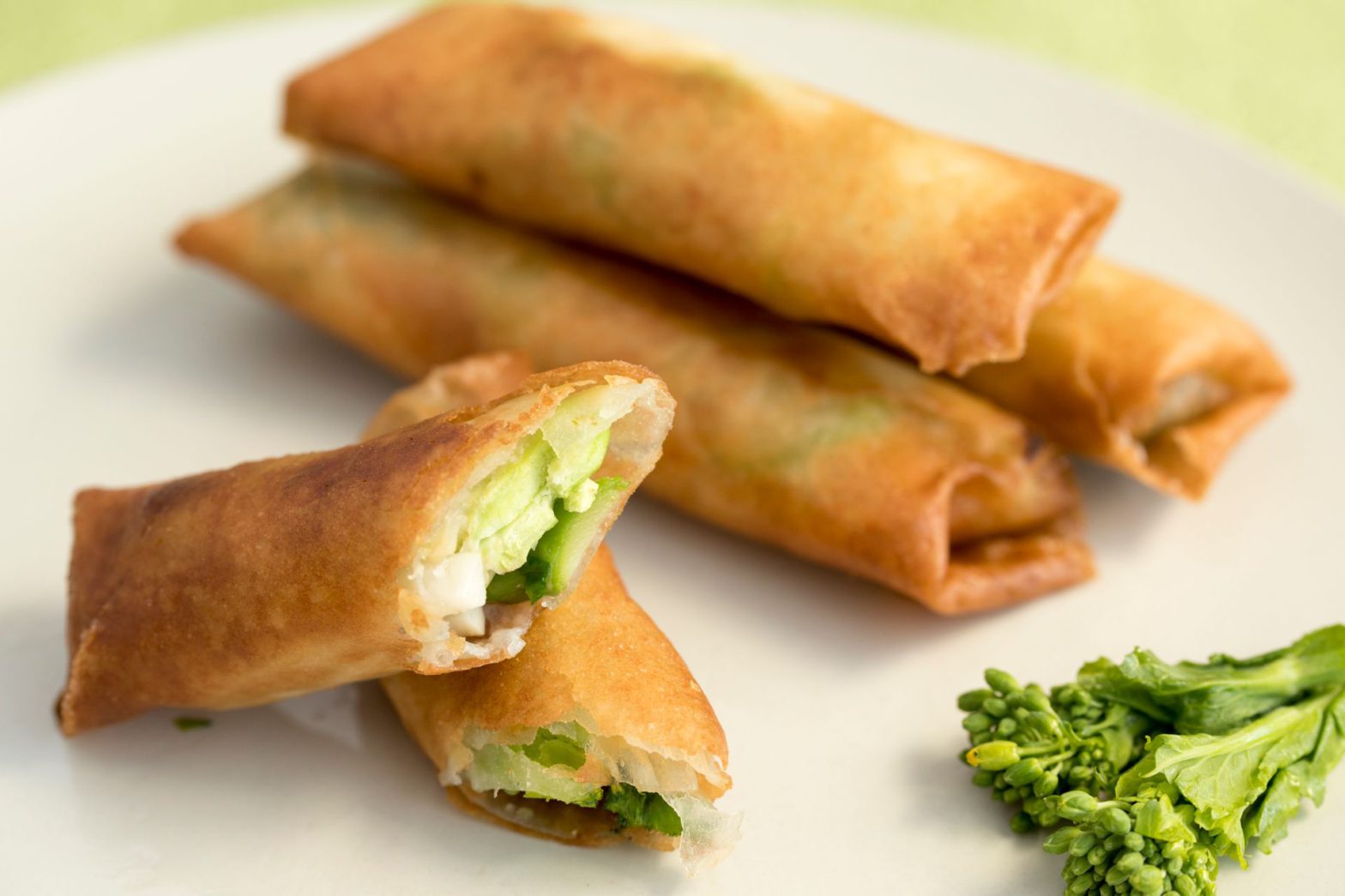 Many of the vegetables ready for harvest in the spring are unique and are often bitter or astringent. It is said that the bitterness and astringency of spring vegetables are there to boost our metabolism, which tends to be sluggish in the winter and to expel accumulated waste. Here, we introduce what to look for in choosing in-season spring vegetables and recipes that capitalize on their umami.
Ingredients
Spring Vegetable Rolls
Spring roll wrappers

8 sheets

Nanohana

1/2 a bunch

Asparagus

3-4

Broad beans

5-6pods

Boiled bamboo shoots

100g

Miso

Right amount

Potato starch

Right amount

Frying oil

Right amount
Directions
Peel the skin of the asparagus at the base and cut them into 5 cm lengths. Cut the field mustard and bamboo shoots into 5 cm lengths as well.

Double-shell the broad beans. Nicking the skin and blanching will make it easier to shell.

Place the ingredients slightly off the center of the spring roll wrapper and top with miso.

Fold in the lower half of the wrapper, fold in both ends, and roll.

Make a paste with water and potato starch, and dab it on the wrapper's upper edge.

Heat the frying oil to 170 degrees Celsius and deep fry until crisp.
A useful tips
– If it is hard to separate the spring roll wrappers, peel off 2 to 3 together first and separate them. – The smooth side is the front side, so spoon the ingredients onto the rough side. – You can also choose 1 to 2 ingredients to roll.