THE ROOTS OF SHUN (November 2017)
Carrots: Confectionery with the Taste of the Peak Season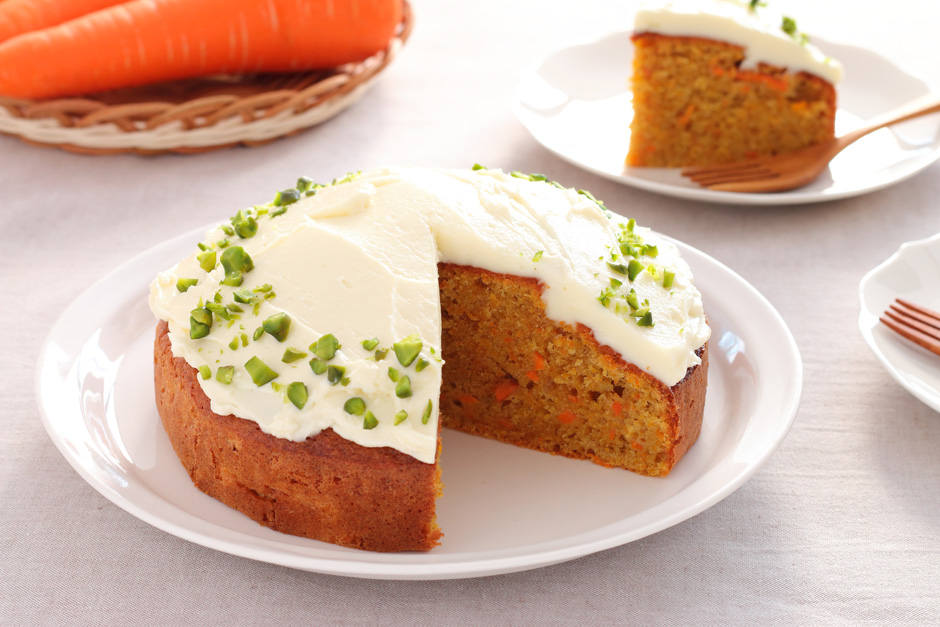 Carrots represent nutritionally rich green and yellow vegetables. They are available everywhere, and are grown across Japan including Hokkaido, but because of their ordinariness not many of us know when their peak season is.

In this article we will tell you about the peak carrot season, how to choose good carrots, and great confectionery recipes using carrots which even those not so keen on carrots can enjoy.
A grocery store offers peak season produce for customers to enjoy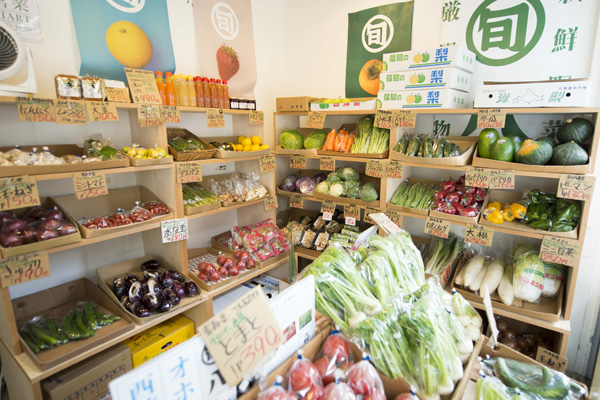 To learn more about carrots, we visited Takuno Matsune, buyer for Shunpachi Seikaten grocery stores in Akasaka, Tokyo. The store sticks to direct shipments from places of origin as much as pos-sible, and sources ingredients that cater to customer needs at each store. In short the store handles products they want customers to savor "right now."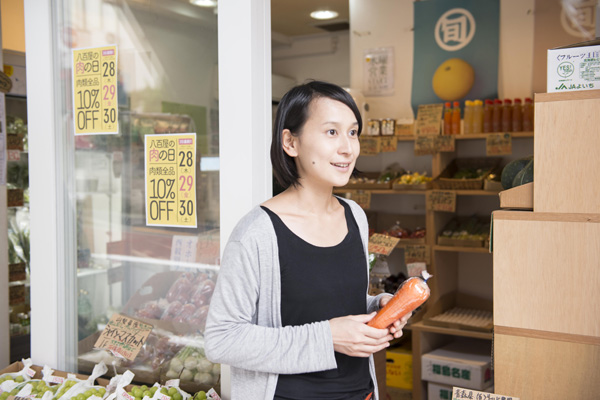 "In summer, carrots are mostly from Hokkaido, and from late October, they start coming from Chi-ba. Our stemmed carrots from Ibaraki also start arriving around that time, where we have our own farm. Carrots in fall are tasty, but the new carrots in spring are great for eating fresh. In particular, the ones from Tokushima are very sweet," says Matsune.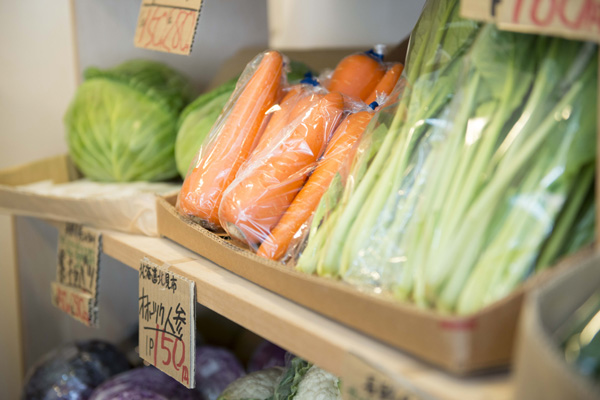 When we visited them, we saw carrots from Okhotsk, Hokkaido. It seems they have carrots from many different regions to enjoy each season.
Using every bit of the carrot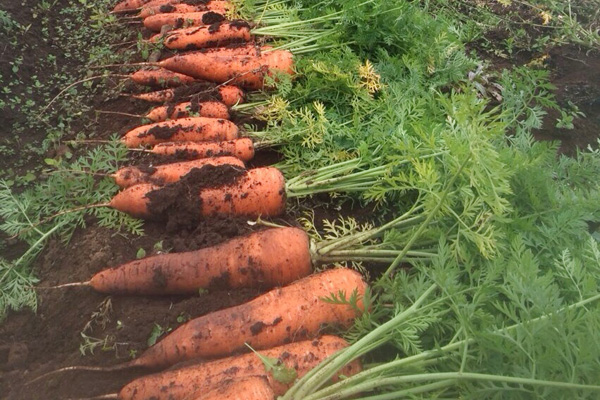 "Carrot skin has lots of nutrients and sweetness, so if you don't mind, it is okay to wash them really well and eat them whole without peeling," says Matsune.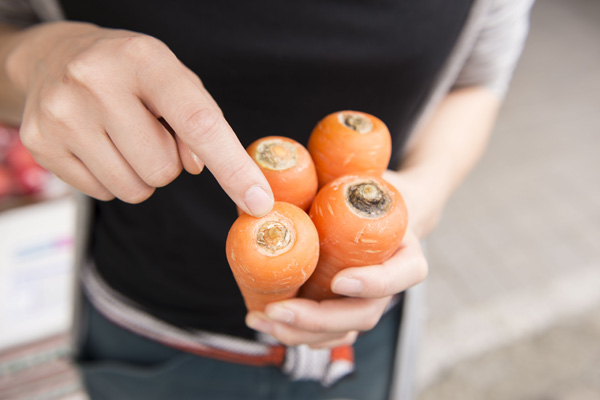 Matsune also told us how to choose good carrots.
"Smaller ones are said to be sweeter. Better to choose stubby ones with broad "shoulders" than slen-der ones, because they will have more room for nutrients and flavors aside from the shaft. If the diameter of the shaft is small at the root of the stems, it means the shaft is small. Also darker ones are said to be more nutritious. The fine while lines on the side are also said to be the sign the carrot grew slowly, storing lots of nutrients."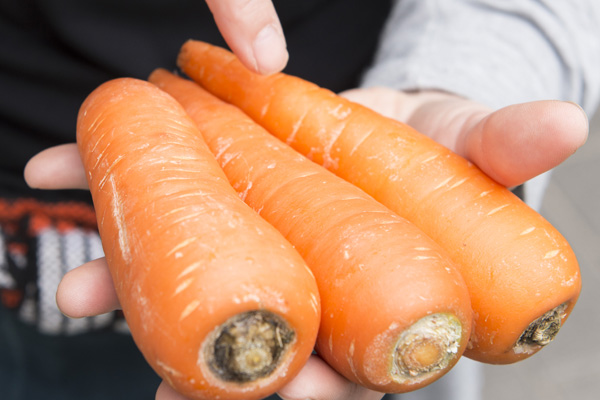 According to Matsune, it is best to use carrots fresh without boiling them first if you intend to use them for cooking or baking, because the vitamins and other nutrients will not get lost.
Confectionery recipes to make carrots more palatable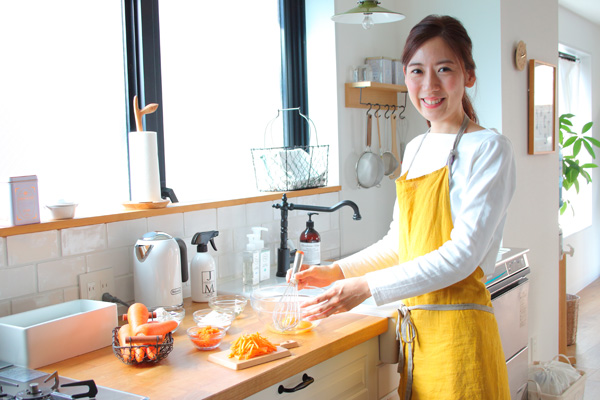 We asked confectionery researcher marimo to develop carrot recipes that are full of nutrients and easy to enjoy for adults and children alike.
"Carrots are easy to get, and just need to be put into the dough fresh, so they are the best material for sweet baked goods. They smell a bit "green" if you eat them fresh, but if you mix them into cake dough and bake them, the odor will go away leaving only the sweetness, so it will be okay for people who are not so keen on carrots," says marimo.
Apparently, carrots have just the right moisture for baking. If you grind them and mix them into the dough, the dough will not get soggy and will be just moist enough.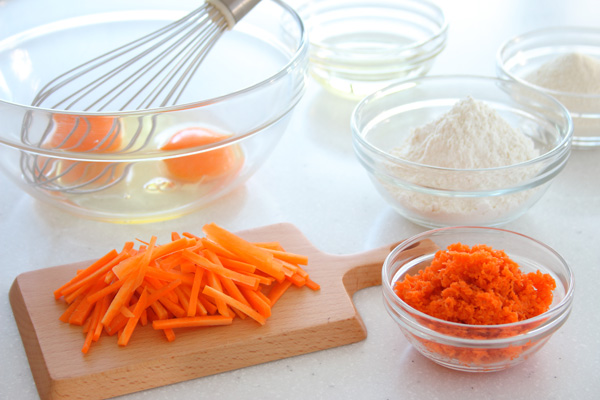 "You could chop carrots into fine strips and mix them into the dough. That way, it will give the texture a light crunch which will also be tasty. A slightly warm cake that has cooled a little after taking it out of the oven is also tasty or you could put cream cheese on top after it has completely cooled. The sourness of the cream cheese will go well with the carrot cake and the cream will en-hance the flavor and make the texture smooth."
This time, marimo has thought up a carrot cake recipe for us, accented a little with cinnamon pow-der.
Baked sweets made with rich fall ingredients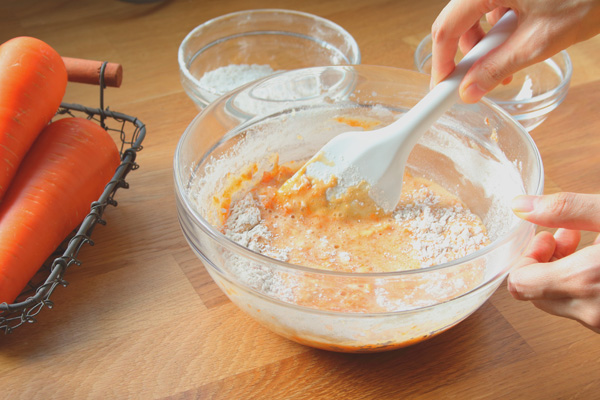 According to marimo, baked sweets are best for the time of year when it starts getting colder day by day. Though not the best item for the hot season, the oven will warm the room, killing two birds with one stone. Decorated with cream, it will also make a great gift.
"If you take pictures of the carrot cake you made, cut a couple of slices out of it rather than taking pictures of the whole cake. That way, people will see the cross-section with the bright color of the carrot and it will transmit the image of the good taste much better," says marimo.
As we enter the season with lots of events for the end of the year and New Year, why not have a party with hand-made carrot cake, which is loaded with nutrients?
Carrots
Source:Takuno Matsune, buyer, Shunpachi Seikaten grocery store
Peak Season
Late October to late November.
New spring carrots around March are also sweet and tasty.
Tips
Smaller ones are often sweeter.
Stubby ones with broad "shoulders"," with a small shaft diameter at the root of the stems.
Darker ones with fine white lines on the side are said to be highly nutrious.
How to enjoy them
It is best to eat them fresh without boiling them, so that the nutrients are not affected.
 / 
Photographer
: marimo / RUI YAMAZAKI