THE ROOTS OF SHUN (October 2019)
Aiming to Make the World's Best Wines from the Koshu Region
Koshu, Yamanashi Prefecture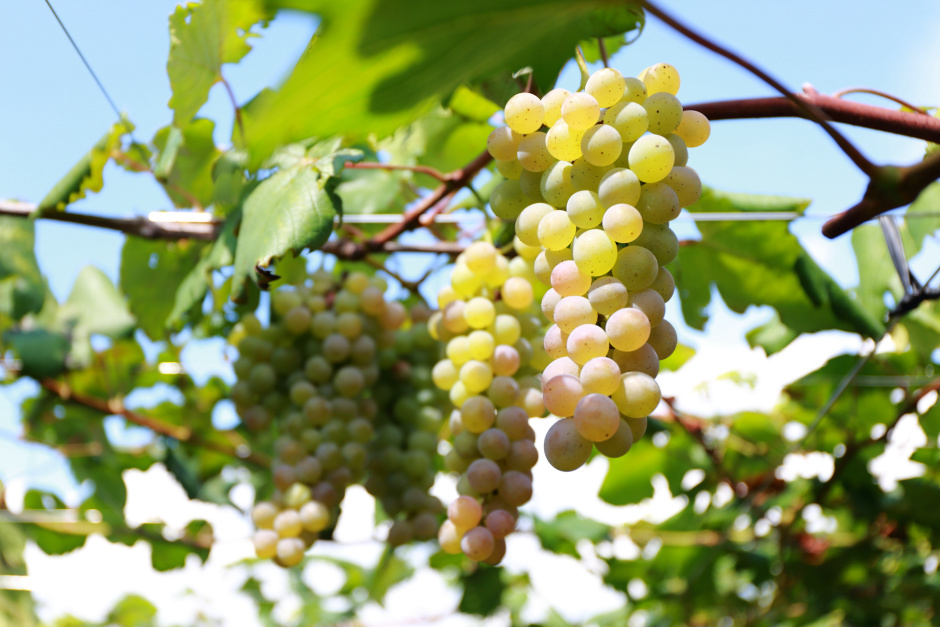 (Month information was collected: September 2019)
"Japan is a backwards country when it comes to wines"—the world used to tease the country with phrases like this in the past, but not anymore. Now, the great efforts and wisdom of many predecessors have come to fruition. The quality of Japanese wine has improved in leaps and bounds, with more wineries popping up by the year, and the wine culture has started to firmly take root in the country.

Koshu in Yamanashi Prefecture has pioneered this Japanese wine culture. The environment in the Koshu area offers a distinct four seasons and soil optimal for growing grapes, and wine production started here from 140 years ago. At the moment, the region produces approximately 30% of the country's wine and has become a famous Japanese winemaking area renown worldwide.
Growing grapes like layering pieces of paper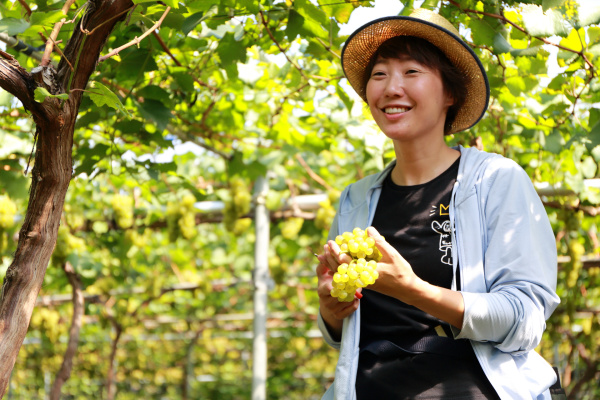 "I was worried that the grape harvest season would be late this year, because the flowers bloomed very late, but it seems to be okay. We have harvested fully-ripe and delicious grapes,"
said Mayu Saito, the brewing manager of the Kisvin Winery in Koshu, Yamanashi Prefecture, while greeting us during our visit in mid-September. This period is chardonnay harvest time for Saito.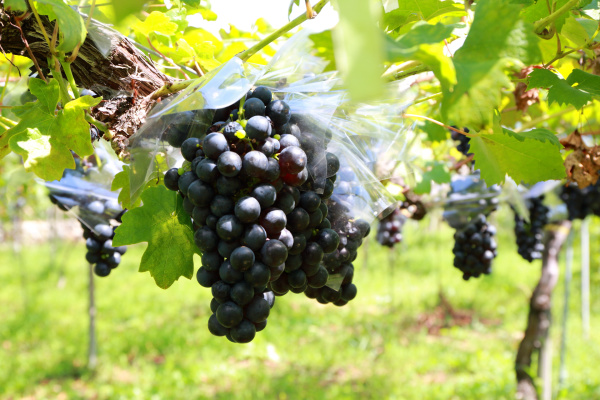 Harvest is planned by the size and color of the fruit, and also its taste. The day is ultimately decided considering factors such as recent weather forecasts and how many staff members are available to help. It is said that missing the best harvest date by even one day will have a major impact on the wine's taste. All grape producers need to be extremely alert during the harvest period of September to October.
The actual harvest also calls for the utmost care. Each grape cluster is carefully observed and damaged fruit, small leaves, etc. are trimmed and put into baskets. The utmost care is exercised when putting these grapes into baskets as well, placing them slowly and gently, and not just haphazardly. The reason for this careful handling is because if the fruit is damaged, its juices will leak, and fermentation will start while the grapes are transported to the winery.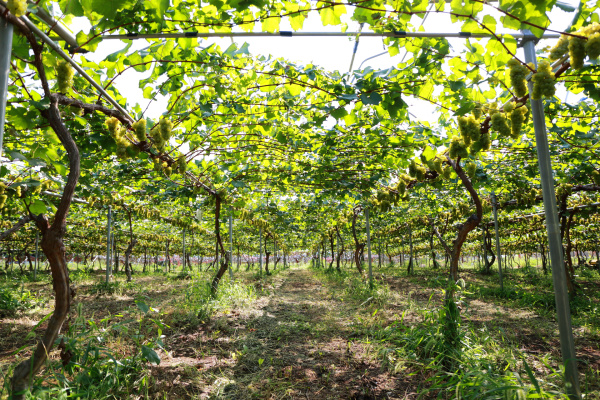 From early spring pruning to the removal of flower shells in early summer, to shielding the fruit from rain—winemaking starts only after an exhaustive regime of various detailed and careful tasks spanning across a year before grapes are harvested in autumn.
"How meticulously care is exercised when growing grapes directly affects the quality of wines. It is like layers of paper that ultimately make a book. Our wine is made with this mentality," explains Saito with a smile.
High-quality grapes make for simple brewing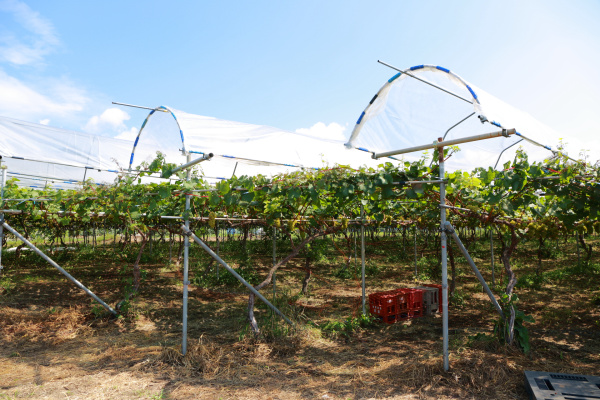 Kisvin Winery is a new and upcoming winery, established in 2013 in Koshu's Enzan region. The winery possesses 40 fields scattered throughout the area which totals five hectares of land, and currently grows eight types of grapes. Yasuhiro Ogihara is the representative of the winery and a third-generation grape farmer. The farm formerly focused on grapes for fresh produce. However, ever since Ogihara took over the business from the previous generation, grapes for eating were gradually replanted with grapes for wine from around 2002, and a winery was ultimately constructed on his renovated residential grounds.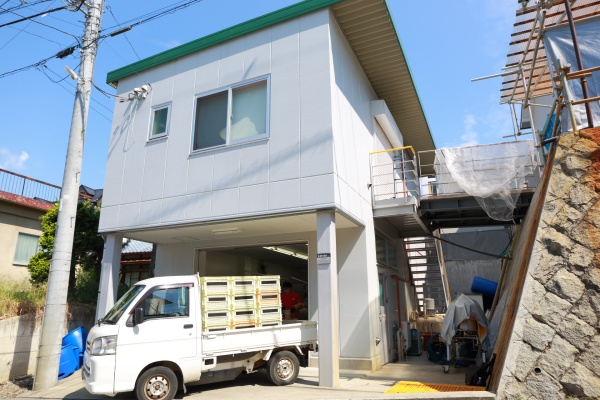 "Until I took over the family business, I went through many jobs such as a motocross racer and a professional bass fisherman, but I am the type of person who always wants to be in the top spot. Coincidentally, I had some very nice wine in California, and decided that I wanted to try this too. I wanted to create the best wine in the world with my own grapes," explains Ogihara on how he started a winery.
While harvesting the best grapes on his own, he called for a partner that makes wine on the same level as the grapes. Ogihara chose Mayu Saito, who was studying at the Department of Viticulture and Enology at California State University, Fresno at that time as his partner.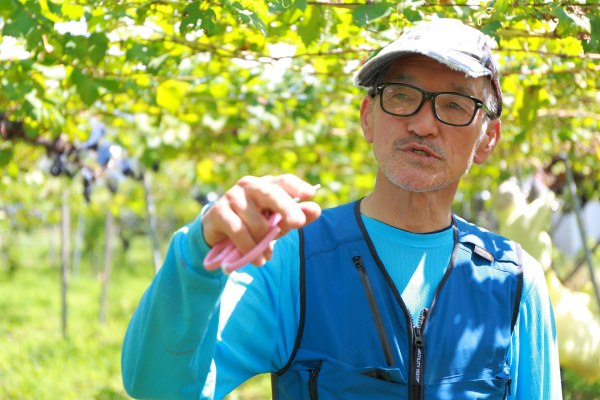 The opportunity arose when Ogihara came across Saito's diary-like blog, in which she recorded her days growing grapes on the school grounds and making wine.
"I was looking for a winemaker who could harvest top-grade grapes and make top-grade grapes into wine, and not a winemaker to add points at brewing for so-so grapes. Saito's focused her studies on brewing, but she took the time to go to grape fields every day and observe the fruit, and she was well-versed in grapes. I admired her passionate stance towards grapes."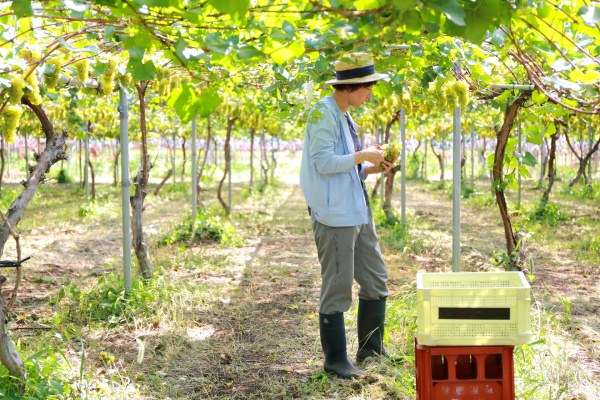 Saito received a heartfelt offer from Ogihara, who flew all the way to California to meet her, and decided to become a member of the Kisvin Winery. After joining the winery, she underwent additional training at facilities such as a famous winery in Burgundy, France, before genuinely starting as one-half of the two-member winery team, with Saito as the brewing manager and Ogihara as the harvesting manager.
The belief these two have toward winemaking is "High-quality grapes make for simple brewing."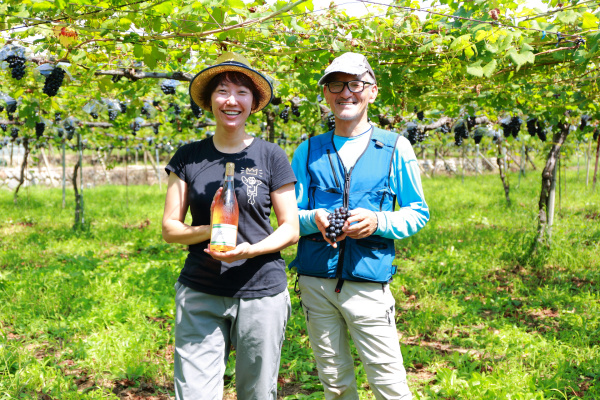 Although it is general practice for wineries to purchase grapes from contract farmers and make wine, the Kisvin Winery is a comprehensive operation that carries out grape growing to winemaking, with the brewing manager going out to the fields daily, which is a rarity at Japanese wineries.
Another shared, strong opinion between the two is "creating wine to their preference." The duo says that instead of growing types of grapes according to the area's climate and other environmental factors, they focus on making grapes for wine that they want to drink themselves.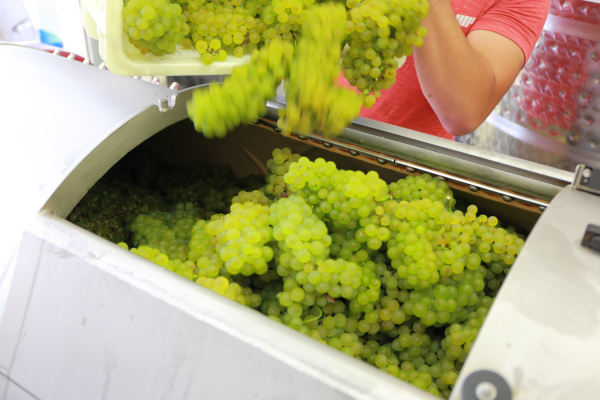 "The climate and natural environment changes by the year, so we do not believe that a certain type of grape is best for a certain area. In Burgundy, where I trained, the climate ranged from hail to extreme heat. There was not one time when the environment stayed the same. The winemakers would rack their brains to respond to the environment and make delicious grapes. The accumulated experience of these winemakers is what makes this area a famous winemaking district. We also grow the grapes we want to grow. I believe that figuring out the best plan for growing grapes and applying this plan is the best strategy," says Saito passionately.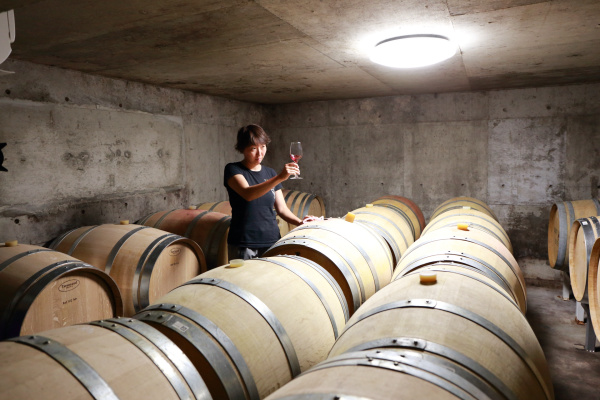 The strategy of having the harvest manager and brewing manager work together to grow grapes, wait without compromise for full ripeness at harvest, and maintain fields on a scale that allows for detailed care is naturally reflected in their wines' taste.
The Kisvin Winery is highly regarded within both the Japanese domestic and international wine scenes, and also among the world's foremost sommeliers, despite having been founded only several years ago. Their wines can already be seen in three-star restaurants and luxury hotels in the Greater Tokyo Area.
Aiming to make the world's best wines from the Koshu region, where winemaking culture has taken root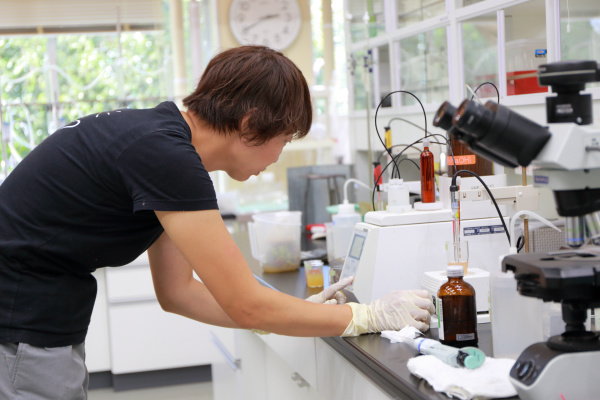 Saito took us to a place she visits frequently during the days before harvest, just as she visits the grape fields and brewery. It is the Wine Technology Department, one of the Yamanashi Prefecture Industrial Technology Centers in Koshu.
This research center is operated by Yamanashi Prefecture, to offer technical support for local winemakers and to develop further winemaking technology. As the wine harvesting season approaches, many brewing managers from various local wineries visit the facilities to analyze the components of their grapes' juices.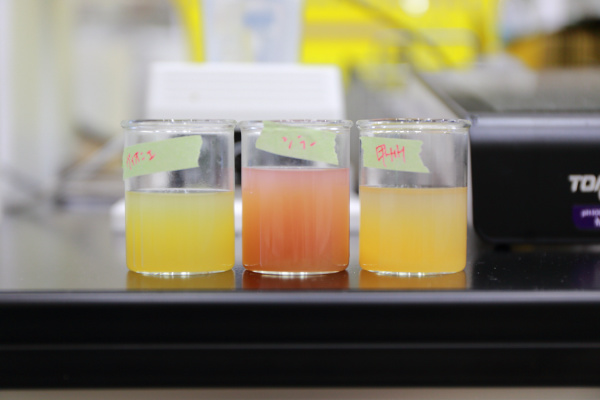 Saito also takes the time to visit frequently with grape juice and to use special equipment to confirm sugar content and acidity, using detailed figures to decide the harvest date for each type of grape. She says she calculates how many days are left to harvest by observing the balance between these two factors.
"Naturally, the intuition and experience of brewing managers is important, but taking a scientific approach with numeric values is also as important. Managers from various wineries gather here, exchanging detailed information such as the status of grape growing, or receiving possible advice. I am so grateful to have such a facility in our region."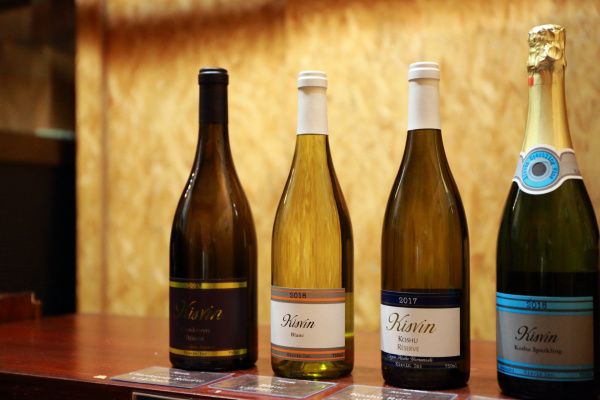 Saito says that there is one winemaking scene that she loved the most when studying in California and Burgundy. It is when local winemakers gather after the harvest to offer their freshly made wine to each other and socialize.
"If I were to make wine in Japan, I would want it to be in a place where there are other winemakers around me, a place where there are people who genuinely know about wines, and a place with a deeply-rooted wine culture that allows for friendly rivalry. The Koshu region has all of these elements and a foundation built by our predecessors. That is why new challenges can take place here."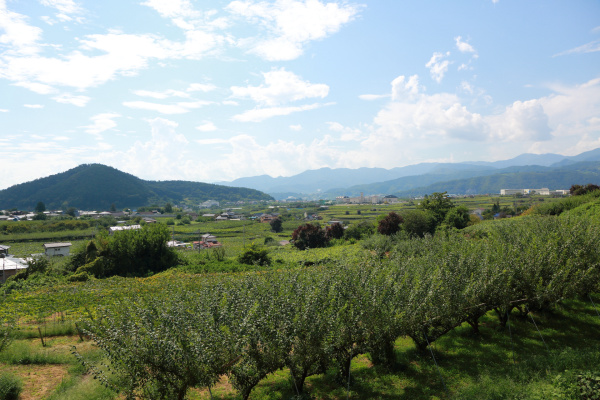 One after another, new winemakers are appearing in the birthplace of Japanese wine, without eradicating its culture. It is not only the natural environment, but also passionate winemakers such as the Kisvin Winery that has made the Koshu region the famous brewing area it is today.
 / 
Photographer
: SATOSHI TACHIBANA