OKURIMONO (November 2014)
Luxurious gift made possible by canning technology
Canned Alaskan King Crab Leg Meat by MARUHA NICHIRO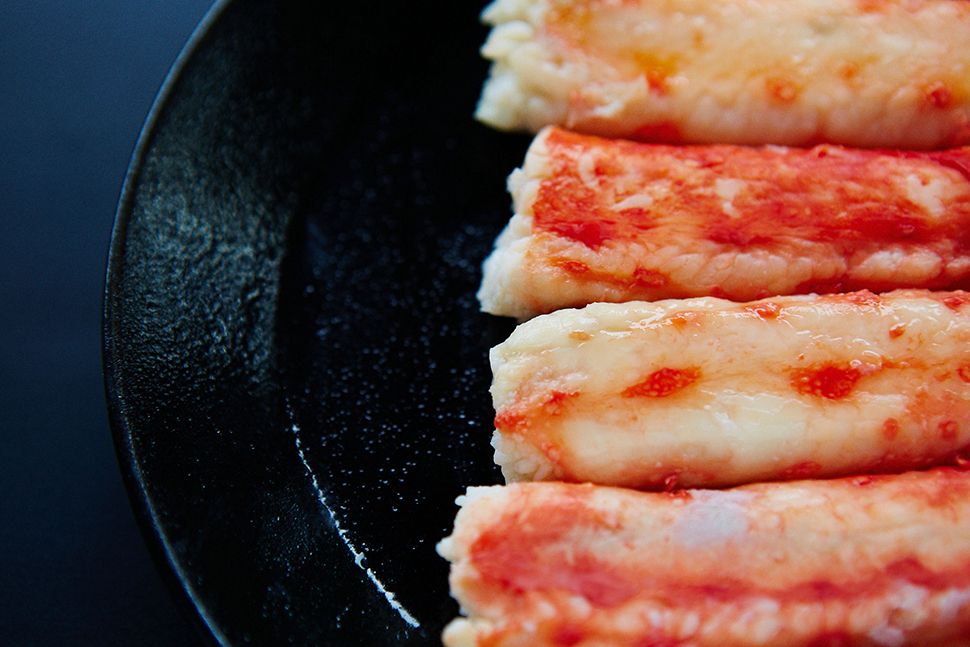 < PACKAGE >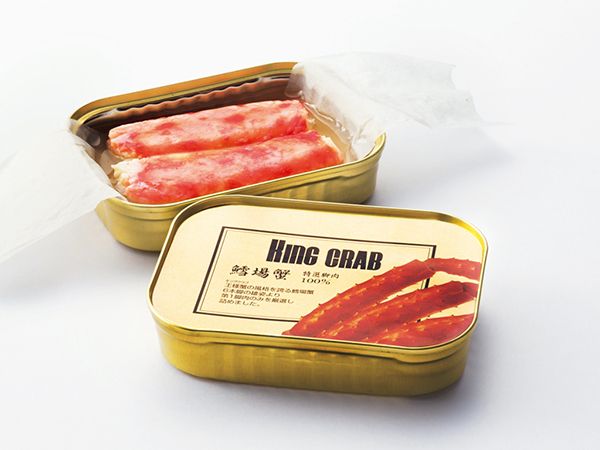 *Package shape varies according to price.
*Packaging design may vary depending on the season.
We select an exquisite gift to present this time luxurious Canned Alaskan King Crab Leg Meat, by MARUHA NICHIRO.
Crab has been a Japanese favorite since olden times, a perfect ingredient for hot-pots and rice casserole. It would make a superb seasonal gift; but it can be a tricky item as a present, as it should be delivered while still fresh. What is more, preparation of crab is labor-intensive requiring cracking of the shell and so on. MARUHA NICHIRO's Canned Alaskan King Crab Leg Meat eliminate such concerns.

Only the best quality red king crabs the king of crabs are used, especially those from Bristol Bay in Alaska, USA, where stringent resource control ensures the highest quality. Guaranteed chunky crab meat and flavorsome delight to savor. It makes an ideal gift, sending your thoughts with extravagance, filled with the delightful savor of red king crab.
The editorial team here at SHUN GATE was lucky enough to receive a box of Canned Alaskan King Crab Leg Meat to try. In this article, we give you our impressions of this product, including taste, appearance and other important considerations.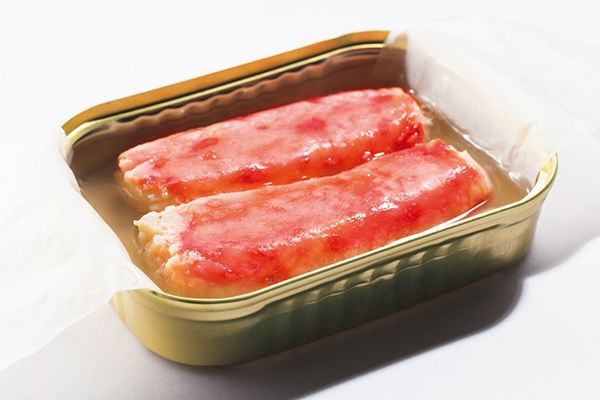 Eye-catching red color and concentration of the distinct, full-bodied flavor
The moment you open the can, there is a permeating ocean scent. The sense of the Northern Sea breeze packed in with the meat makes your mouth water even before tasting. What is more, the deep red of the king crab is alluring to the eye.
Only the first set of legs is selected, as they have the most vibrant coloration. The selection criteria are set high, so that only those legs of a particular size and color are chosen. The manufacturer's passion is also evident in the flavor. The content preserves the distinct flavor and texture of king crab meat, presented in near-freshly caught condition.
As a canned product, it provides the convenience of ready-to-eat boiled crab meat, fresh and voluminous. It inspired some ideas among Editorial staff who are keen chefs, such as using it in tempura or salad.
World-class canning technology tempered in northernmost Japan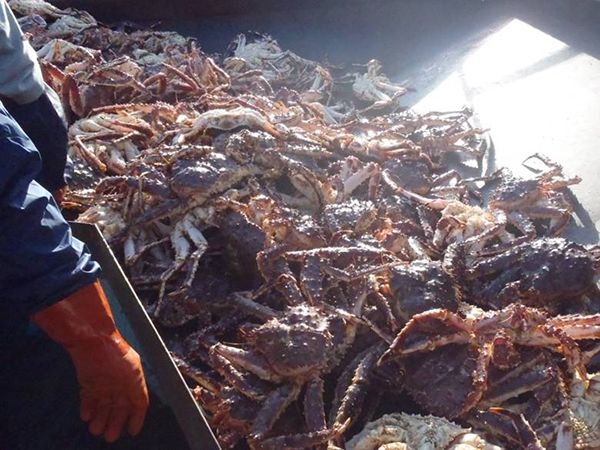 MARUHA NICHIRO has its plant in Soya, Hokkaido, where they ceaseless strive to seal in the flavor in season, SHUN, leveraging Japan's renowned canning technology to deliver fresh red king crab year-round.
The Soya plant began operation in the late 1940s as an amalgamation of numerous local Hokkaido canneries. It has continued as a plant specializing in crab canning for over 60 years. We interviewed a MARUHA NICHIRO spokesperson about the canning technology that seals in the seasonal flavor. "At MARUHA NICHIRO, crab canning involves manual processes for the most part. We use a hatchet-like tool to crack the crab shells, and packing is also performed by hand, individually and with great care."
Being a rural part of Japan, the area is blessed with many skilled, long-serving staff members, some of whom are approaching 70 years old. These are the workforce that keeps the plant going, with skill and efficiency comparable to their younger colleagues. Filled cans are further processed with high pressure thermal sterilization technology developed over two centuries, achieving a surprisingly long three-year shelf life.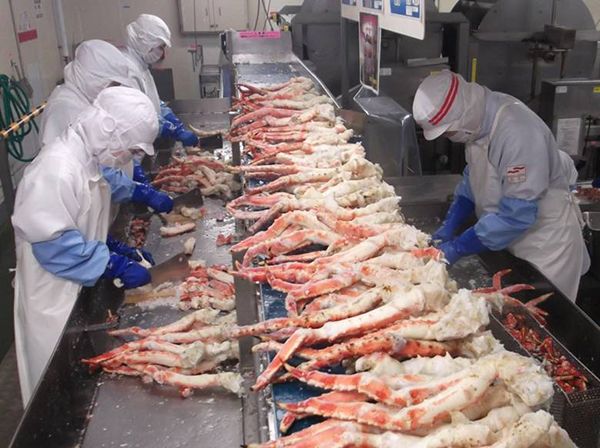 It is the high quality of the ingredients coupled with the skillful handy work of these workers that enables us to deliver the whole taste of seasonal SHUN flavor to the dining table.
This luxury to be savored the fruit of superior ingredients and proven engineering is something we can truly recommend as a thoughtful gift to someone with your sense of appreciation.