OKURIMONO (March 2021)
A Versatile Island-Born Oil Packed with the Flavors of Green Chilies
Miyagawa Farm, Peperon Oil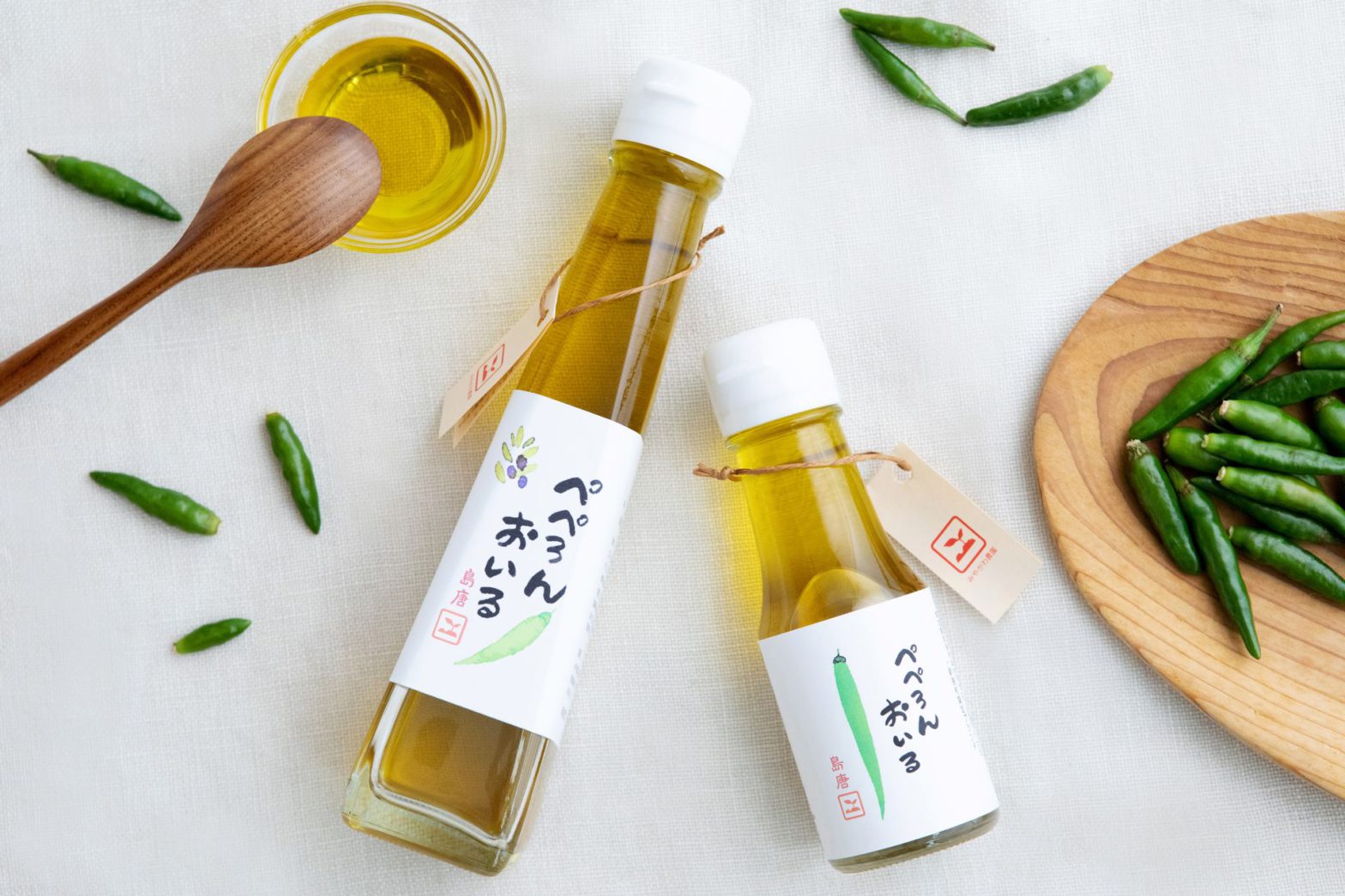 < PACKAGE >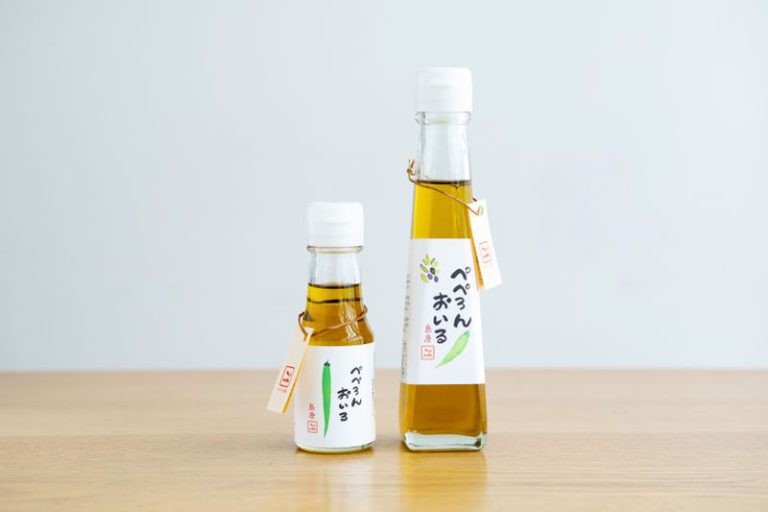 Island chilies are a specialty of the Tokyo Islands. They are smaller than ordinary chilies but are very aromatic and spicy. In this article we will introduce Peperon Oil, made by Miyagawa Farm, a chili farmer on Niijima, one of the Tokyo Islands, who brings out the best of the island chilies' flavors.
Here are the things that make Miyagawa Farm's Peperon Oil worth trying.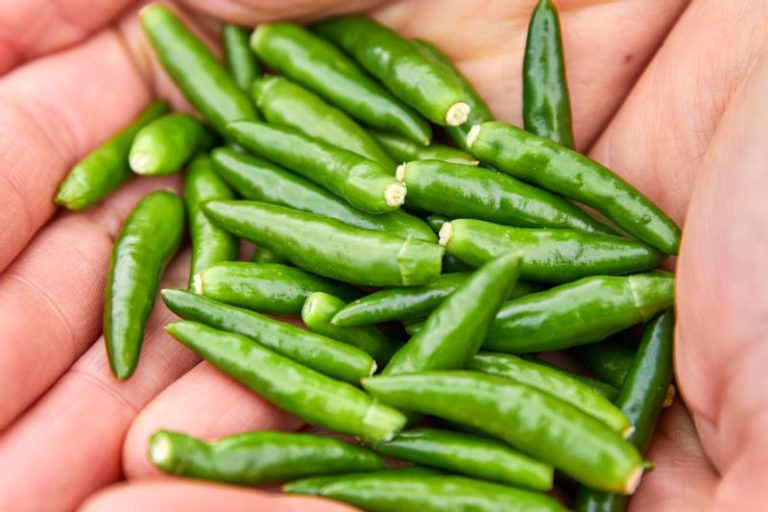 Using only green chilies gives the oil a refreshing taste
Spices we are generally familiar with include ripe red chilies, but the island chilies are fiery when they are still green. Peperon Oil uses only unripe green chilies. The rare green chili oil tastes spicy and fresh.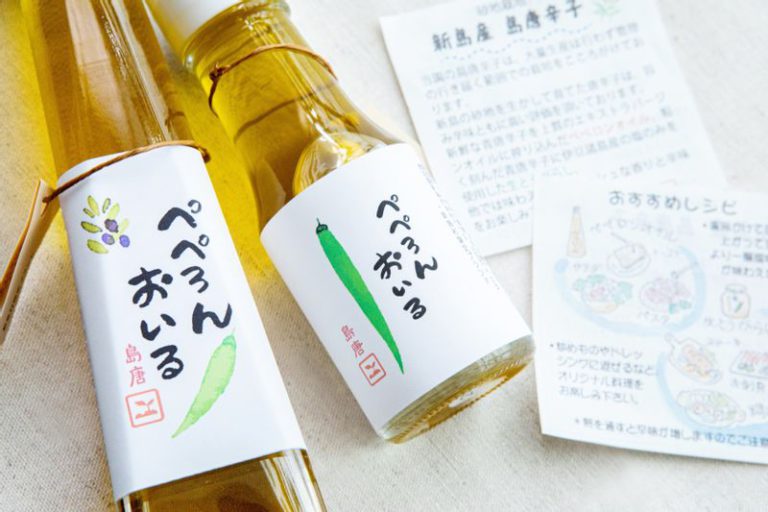 Handmade labels exude warmth and a homespun feel
The farmer's mother illustrated the island chilies on the product labels, and a friend provided the handwritten calligraphy for the product name. The farmer's mother also produced the product pamphlet. They said that they deliberately aimed for a warm, homely and handcrafted feel to the design instead of a sophisticated urban design.
From being the first to sell Niijima's island chilies to developing products made with island chilies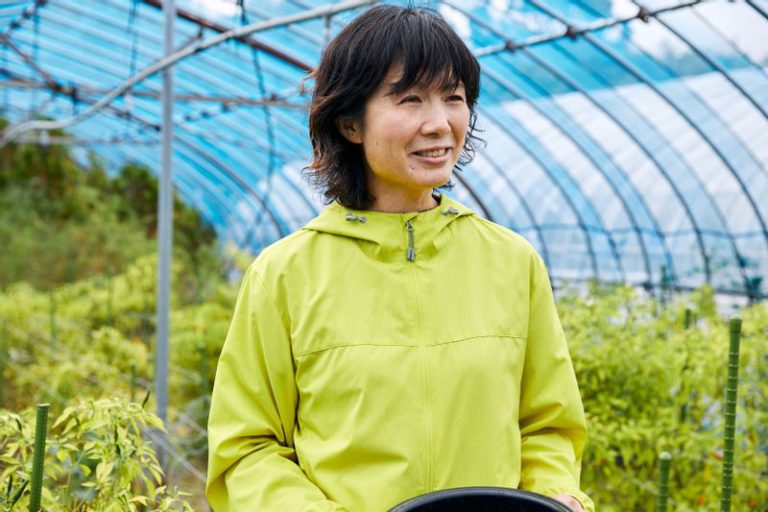 Yuko Miyagawa runs Miyagawa Farm on Niijima, a remote island about 150 kilometers south of mainland Tokyo. People have been growing island chilies for their own use on Niijima, but Miyagawa was the first person on the island to produce island chilies for distribution.
"Perhaps the good balance between Niijima's sandy, well-drained soil and sunshine produce island chilies that have umami and flavor in addition to spiciness," remarked Miyagawa.
Miyagawa Farm grows two types of island chilies: the slender, long, and thin-fleshed Ogasawara chili from the Ogasawara Islands and the round and thick-fleshed Hachijo chili from Hachijojima.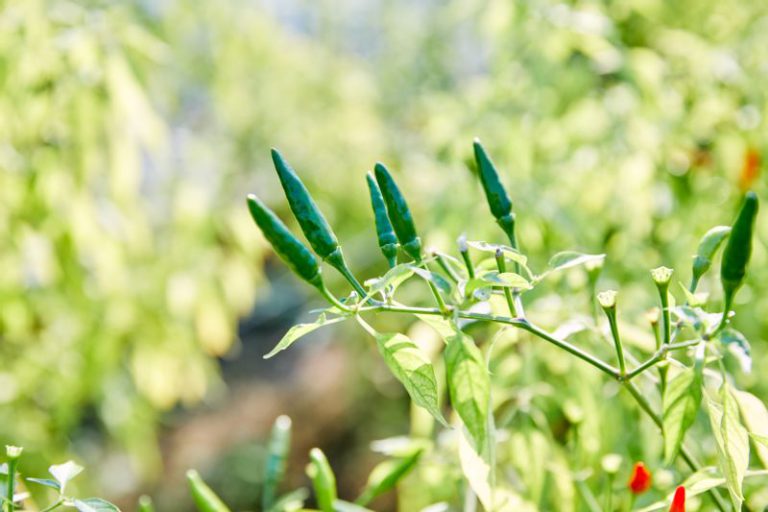 "We chose two types to grow to produce the ideal spiciness, flavor and size, by making the most of both of their virtues. However, chilies are vigorous, and the seeds return to their original state without human intervention, so it's difficult to maintain the ideal characteristics."
Born and raised in mainland Tokyo, Miyagawa moved to Niijima when she got married. She began farming, a long-held dream of hers, in 1999. Miyagawa started by building one greenhouse and went on to build 12 greenhouses in three years. She put her farming business on track by growing leather fern, rumohra adiantiformis.
Miyagawa began growing island chilies in 2003. It started when the Tokyo Metropolitan Islands Promotion Corporation requested her to produce chilies for making ichimi togarashi (a Japanese seasoning made of ground dried red chilies) to sell at its concession in Takeshiba, Tokyo, within the terminal for the ferries bound for the islands.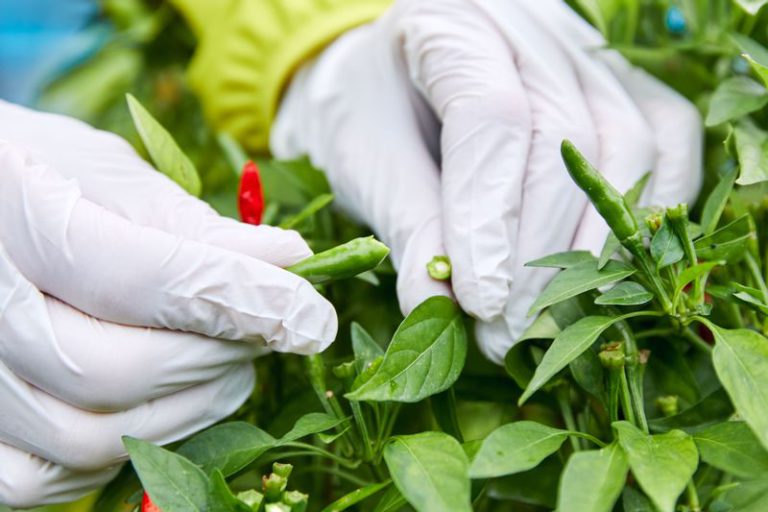 "To be truthful, we had a misunderstanding, and we ended up with masses of chilies. When we were facing the dilemma of who to sell them to, we got an order for ichimi togarashi from a restaurant produced by the sommelier, Shinya Tasaki. That began our selling ichimi togarashi as a Miyagawa Farm product."
Miyagawa initially had a manufacturer in Gunma Prefecture to process the ichimi togarashi. However, since she wanted to get involved with producing and processing to produce fresher products, she created a manufacturing environment in 2007. After two years of trial and error, she developed today's Peperon Oil. She said she insisted on using Niijima's green chilies in developing the oil.
"Green and red chilies are the same things, and the difference is whether they're ripe or not. I wanted people to taste the freshness unique to green chilies, so we only use green ones in Peperon Oil. Since island chilies come in different flavors, we only use slender, long and thin-fleshed ones that have a strong taste."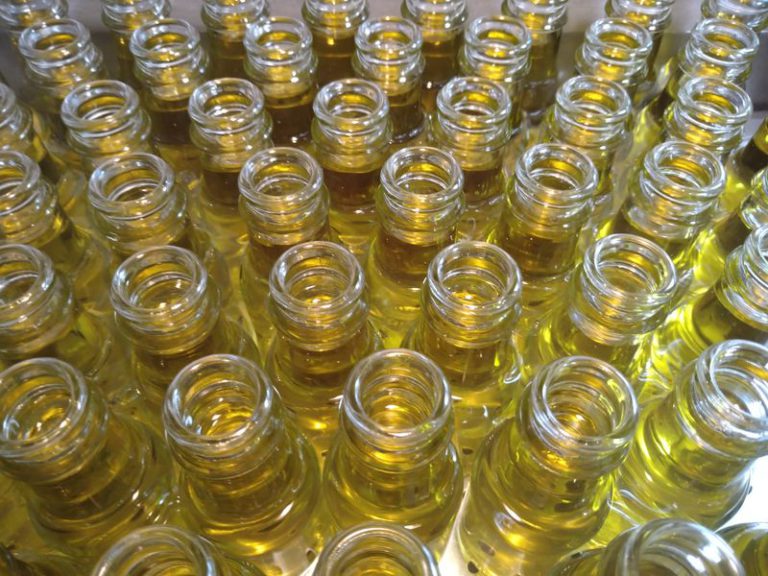 Island chilies and extra virgin olive oil are the only ingredients contained in Peperon Oil. Freshly picked green chilies are chopped, soaked in olive oil and marinated slowly before shipment.
"The level of spiciness changes depending on when the chilies are picked, so we adjust the volume of island chilies and how they are heated accordingly. The chilies have less spiciness before summer and autumn, so we split them to check the taste and would sometimes be picking them with tears streaming down our faces."
Island chilies boost the island's appeal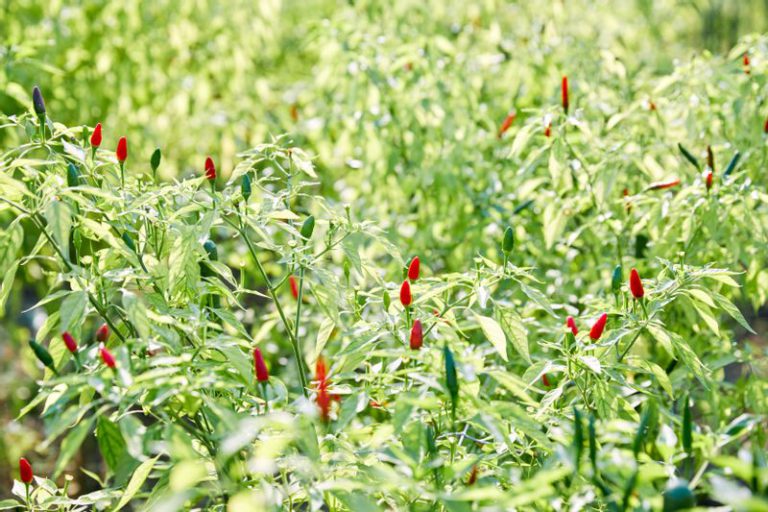 Island chilies are harvested from summer to fall, which coincides with the typhoon season. Since most of the products made by Miyagawa Farm are gift items, spells of flight and ferry cancellations affect sales. Island chilies often get damaged, making production almost impossible.
"Honestly speaking, I feel like giving up around this time every year. But I always get a timely order, and when I see the island chilies bearing flowers despite it all, I get the feeling that our customers and the island chilies are encouraging us. That's why I can keep going," commented Miyagawa.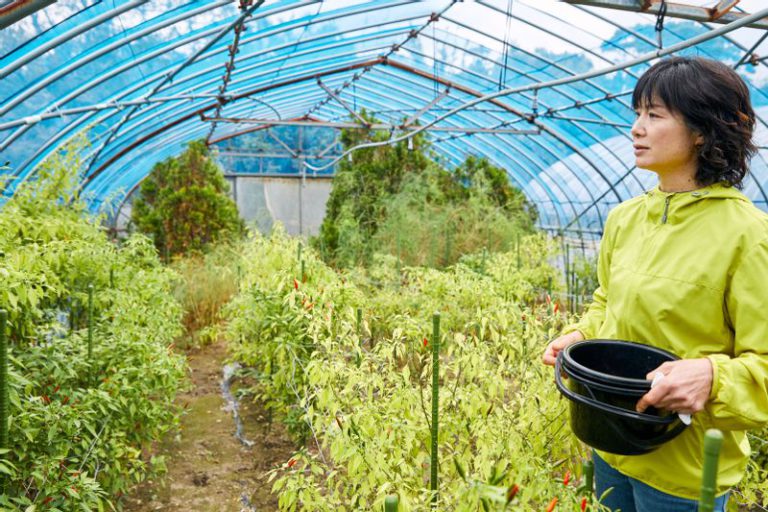 Today, there are two more island chili producers on Niijima besides Miyagawa. She has transferred the ichimi togarashi business, the farm's first product, to a new manufacturing group on Niijima. The island's chili production circle expands with a new island chili farm's birth in the neighboring Shikinejima.
"Kusaya is Niijima's famous specialty, and we had no farm product equivalent. We were fortunate to have the chance to sell at events and get media coverage, which led to getting orders. Since we want to provide products that are satisfactory to us within our abilities, there's a limit to our production volume, so we're sometimes unable to handle large orders," remarked Miyagawa.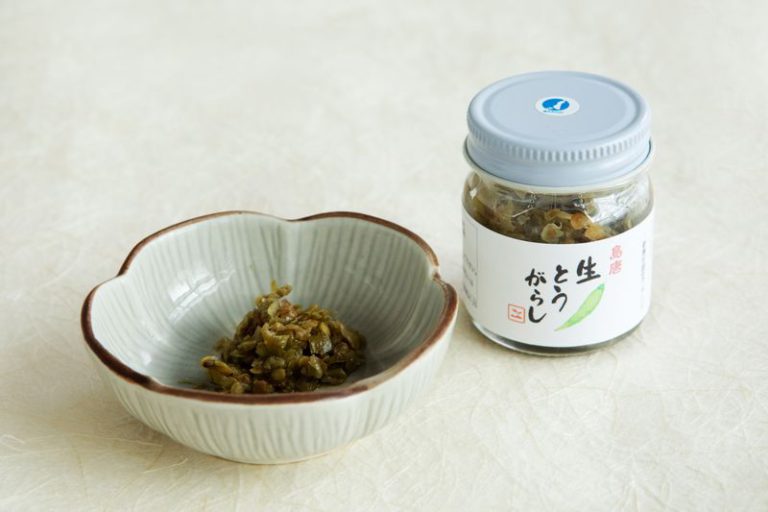 Miyagawa Farm focuses on growing island chilies and sells Nama Togarashi, a new product made of chopped green chilies, having contracted a tsukudani (fish/seafood, meat, or vegetables simmered in sweet and savory sauce) maker in Tokyo to make it. Miyagawa continues to develop products using Niijima ingredients, involving those around her, such as the cookies that she produces with a friend, which are made with a regional ingredient, ashitaba and Peperon Oil.
Sales opportunities decreased in 2020 due to the impact of COVID-19, but Miyagawa said that she is using the opportunity to work on natural farming, which she has been interested in.
"I'm going to work hard so that we can provide island chilies that are even more delicious when tourists come back to the island," commented Miyagawa, as she diligently grows island chilies with a positive attitude.
Peperon Oil can be used in a wide range of dishes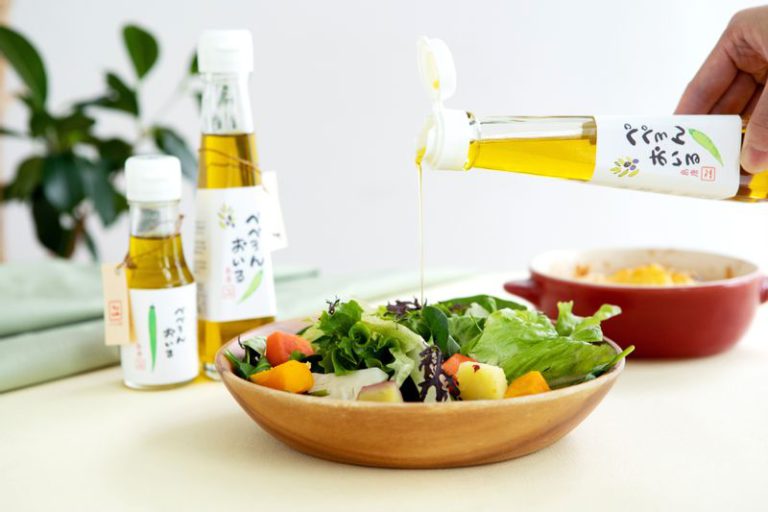 Miyagawa taught us great ways of using Peperon Oil.
"A dash of Peperon Oil on simple foods such as toast and boiled potatoes is the best way to get its natural taste. A drizzle of it on cheese dishes and salads will elevate them, making them luxurious."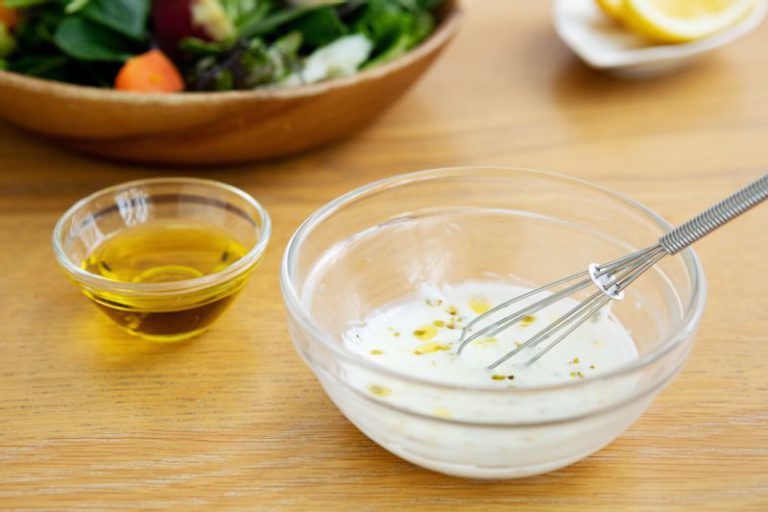 Miyagawa said that if you are unsure what it complements, think of it like Tabasco. Since the spiciness increases when the oil is heated, start with a small amount when using it in stir-fries and pepperoncino.
Miyagawa said that some people enjoy the oil in surprising ways, such as by using it in Japanese dishes, including soba dipping sauce, grilled fish and sashimi. It can also be used widely, including in dressings, by combining it with yogurt, wine vinegar and herb salt.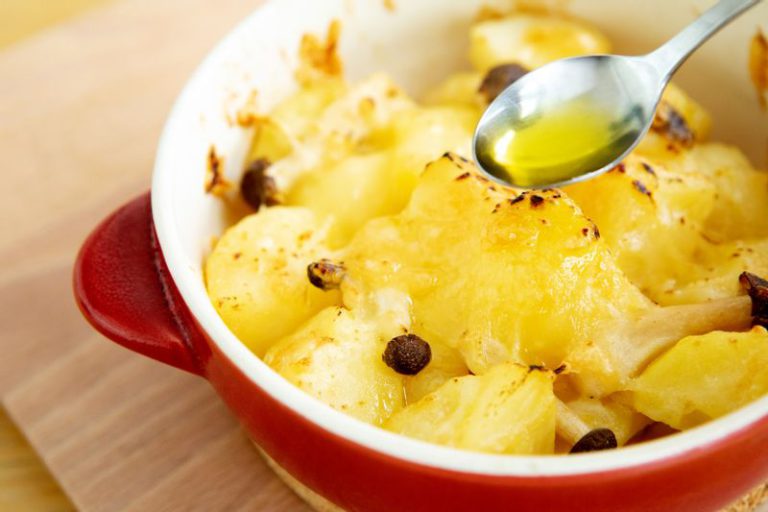 Peperon Oil is packed with the small island's natural bounty and the producer's love. How about enjoying a dash of spice in your everyday cooking?
 / 
Photographer
: KOJI TSUCHIYA/SHIOMI KITAURA
*Some of the images posted on our website have been provided by those whom we inter-viewed.