OKURIMONO (November 2019)
The Taste of a Hiroshima Seafood Restaurant Cooked at Home
Hiroshima Meshi Zanmai from Sakanashokudo Tawara
< PACKAGE >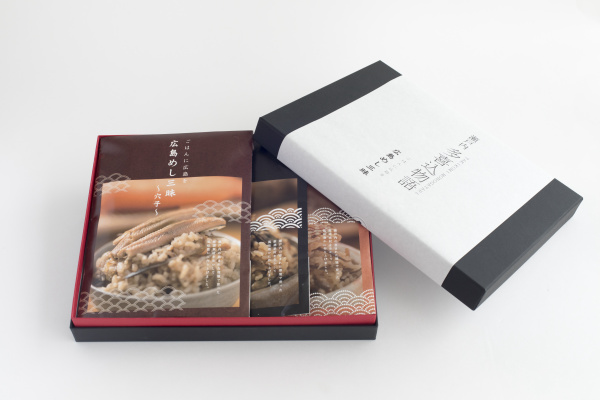 Tawara is a fresh fish retailer and seafood restaurant that has been doing business in the Aki District of Hiroshima Prefecture for four generations, all the way back from the Meiji era (1868–1912). Its products, which have been developed to offer authentic fish cuisine to be enjoyed at home, have been gaining popularity in recent years.

In this article, we introduce the three-flavor gift set Hiroshima Meshi Zanmai (Extravagant Hiroshima cuisine set), a popular set from Tawara that offers pre-packaged ingredients for seasoned mixed rice preparation at home.
Let's see why the Hiroshima Meshi Zanmai from Sakanashokudo Tawara makes a wonderful gift.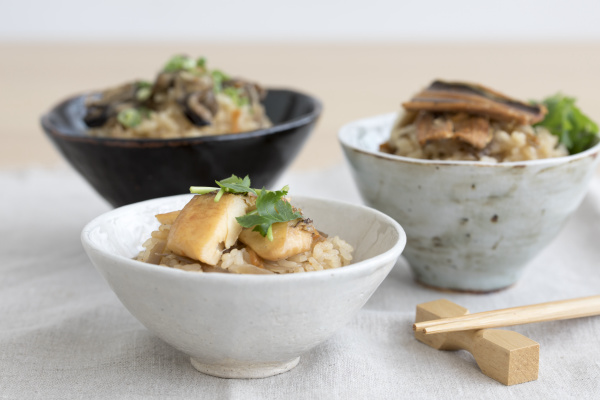 Seafood focused on local Hiroshima fare
The seafood ingredients in the seasoning package for making cooked rice are all from Hiroshima. Sea bream, oysters, and conger eel selected by fishmonger curators have been processed and pre-packaged with the perfect mix of seasonings for each ingredient, for delicious home-cooked mixed rice.
Easily recreate seafood restaurant dishes at home
The set for cooking seasoned mixed rice features pre-packaged seafood and a soup stock of minced and simmered vegetables. You only need rice and water for easy cooking. It is a cooking set perfect for all genders and ages.
A fish restaurant created to promote fish consumption among consumers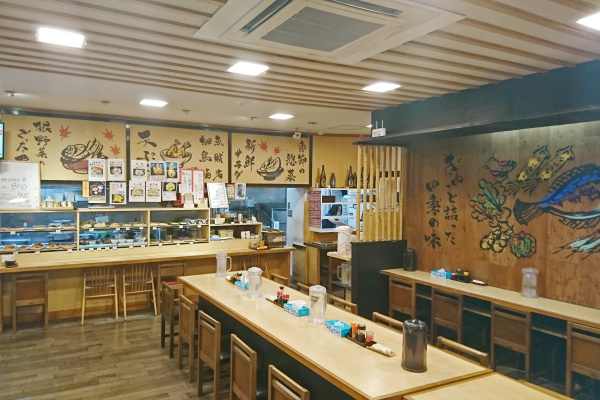 Tawara started off as a fish stall in 1894. Around 1970, the second generation managing the business constructed a building with a banquet hall. In addition to selling fish, the business started cooking fish for meal and party catering. In 1983, Tawara opened a branch store within a commercial facility as a fish-specialty store. It went on to open four stores in Hiroshima Prefecture, but due to the many large-scaled shopping malls and supermarkets which popped up in their area, the number of customers fell dramatically, and Tawara was forced to withdraw from commercial facilities in recent years.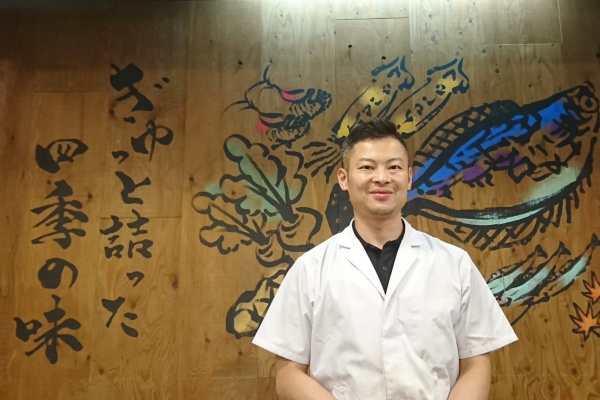 "It was in 2007, within unfavorable circumstances for fish-specialty stores, when I opened the Sakanashokudo Tawara (Fish Eatery Tawara). As a fishmonger, I basically wanted to prevent consumers from 'not eating fish.' That is why the dishes offered in the eatery are mostly standard seafood items that can be purchased anywhere, and prepared in simple ways such as raw, broiled, simmered or deep fried." I want everyone to enjoy fish at home as well, so anyone can ask me how to prepare the dishes," says Takahiro Tawara, the fourth-generation owner of the business.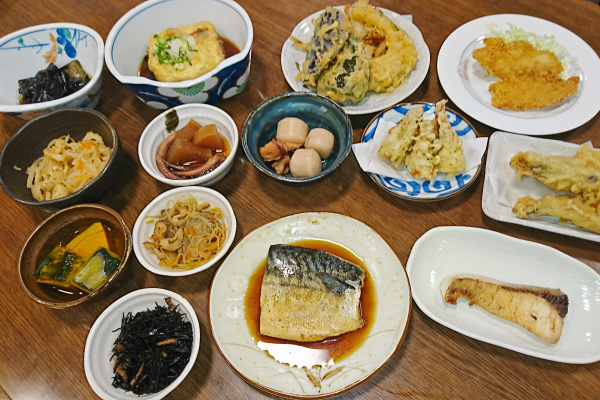 As the name Shokudo (Eatery) suggests, the pricing is reasonable so that local residents can make a casual visit every day. Another special aspect of this restaurant is that customers can self-select side dishes for more variation.
Taimeshi is a popular dish and the savior of Tawara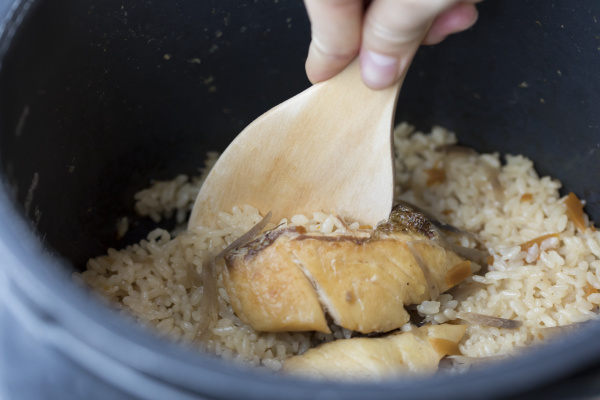 The taimeshi (sea bream rice) menu of Tawara proved to be especially popular. The dish originally was a staple menu for meal catering and received rave reviews, which led to the business selling the dish on its own. Department stores got wind of the dish's popularity and invited Tawara to participate in special events, selling this taimeshi as Hiroshima Taimeshi. At that point in time, Tawara was facing harsh conditions, forcing it to withdraw from commercial facilities. However, this Hiroshima Taimeshi product turned out to be the savior for the business.
"At department store event venues, more and more customers would approach us and ask if there was a pre-packaged seasoning product to cook taimeshi at home. This encouraged us to start developing a pre-packaged product," says Mr. Tawara.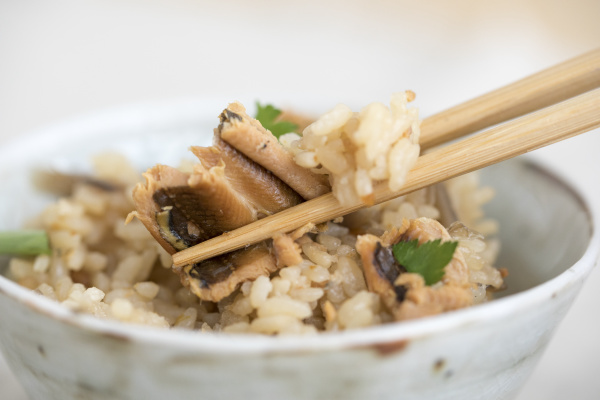 One aspect Tawara focused on during development was to use only fresh seafood from Hiroshima Prefecture. The sea bream, oysters and conger eel are cooked to bring out the ingredients' flavors and pre-packaged in a sealed pouch.
The sea bream used in the product is fatty but firm fish raised in the Seto Inland Sea. It is salted overnight, and one side of the fish is broiled over high heat to create a savory flavor. The small bones are soft enough to be eaten as is.
Only oysters with rich flavor are selected, and they are broiled to seal in the flavor before being placed in soup stock.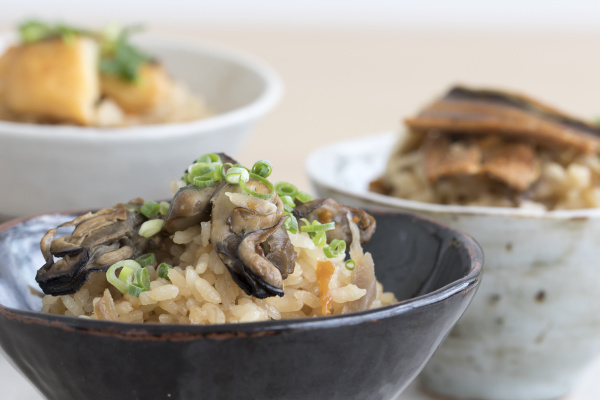 Conger eels are simmered to have a light, fluffy and soft texture to finish.
The various ways of preparing these materials are full of the wisdom and techniques of Tawara and its long history of fish cuisine.
Autumn is the season for gastronomical delights such as new rice. Why not select the flavors of a long-loved fish restaurant in Hiroshima as a gift for someone you know?
 / 
Photographer
: CHIE MARUYAMA