RECIPE (December 2022)
Kiriboshi Daikon Spring Rolls
alarm
About 20 minute (excluding the time for rehydrating Kiriboshi daikon)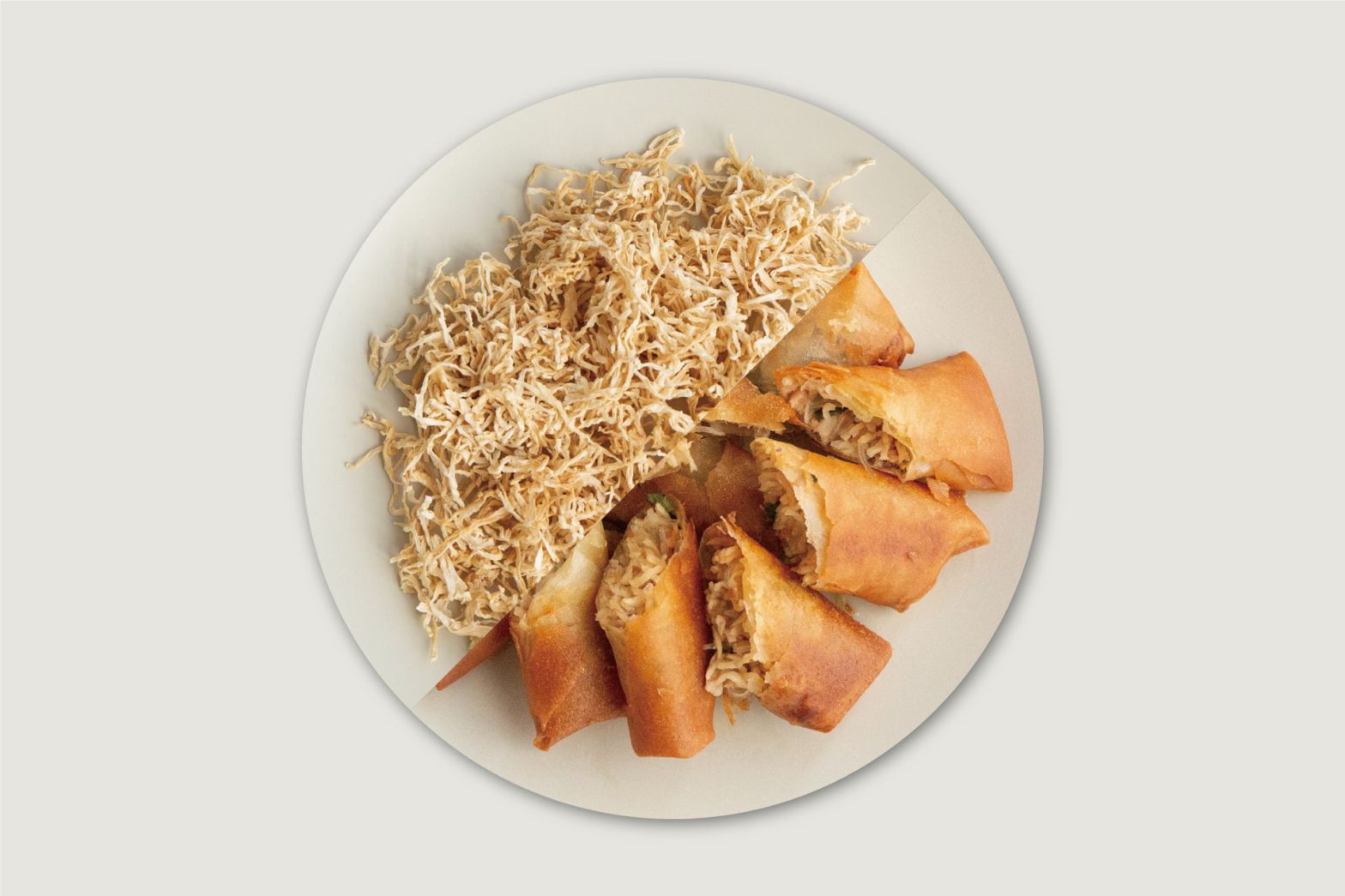 Children love this school lunch item, using Kiriboshi daikon (dried daikon strips) made of off-spec daikon. It provides calcium and iron, which we often lack.
Ingredients
Can of tuna

100g

Grated ginger

2/3 tsp

Kiriboshi daikon

45g

Harusame noodles

15g

Garlic chives

1/3 bunch

Spring roll wrappers

10 sheets

Flour and water paste

As required
Seasonings A
Toasted sesame oil

1 tsp or less

Sugar

1 1/2 tsp

Soy sauce

2 tsp

Sake

2 tsp

Mirin

1 1/2 tsp

Oyster sauce

1 tsp

Ground pepper

As desired
Directions
Rehydrate Kiriboshi daikon in water for 20 minutes. Blanch the harusame noodles. Chop garlic chives into 1.5 cm lengths.

Add sesame oil and Kiriboshi daikon in a frying pan and stir-fry. Add tuna, garlic chives, harusame noodles, and seasoning A and stir-fry briefly.

When the mixture (2) is cooled, divide it into 10 equal portions and roll them up in spring roll wrappers. Seal the end of the rolls with the potato starch paste.

Deep fry the rolls in oil.
Recipe from : Fukuroi School Lunch Center