RECIPE (October 2022)
Celery Leaf Potage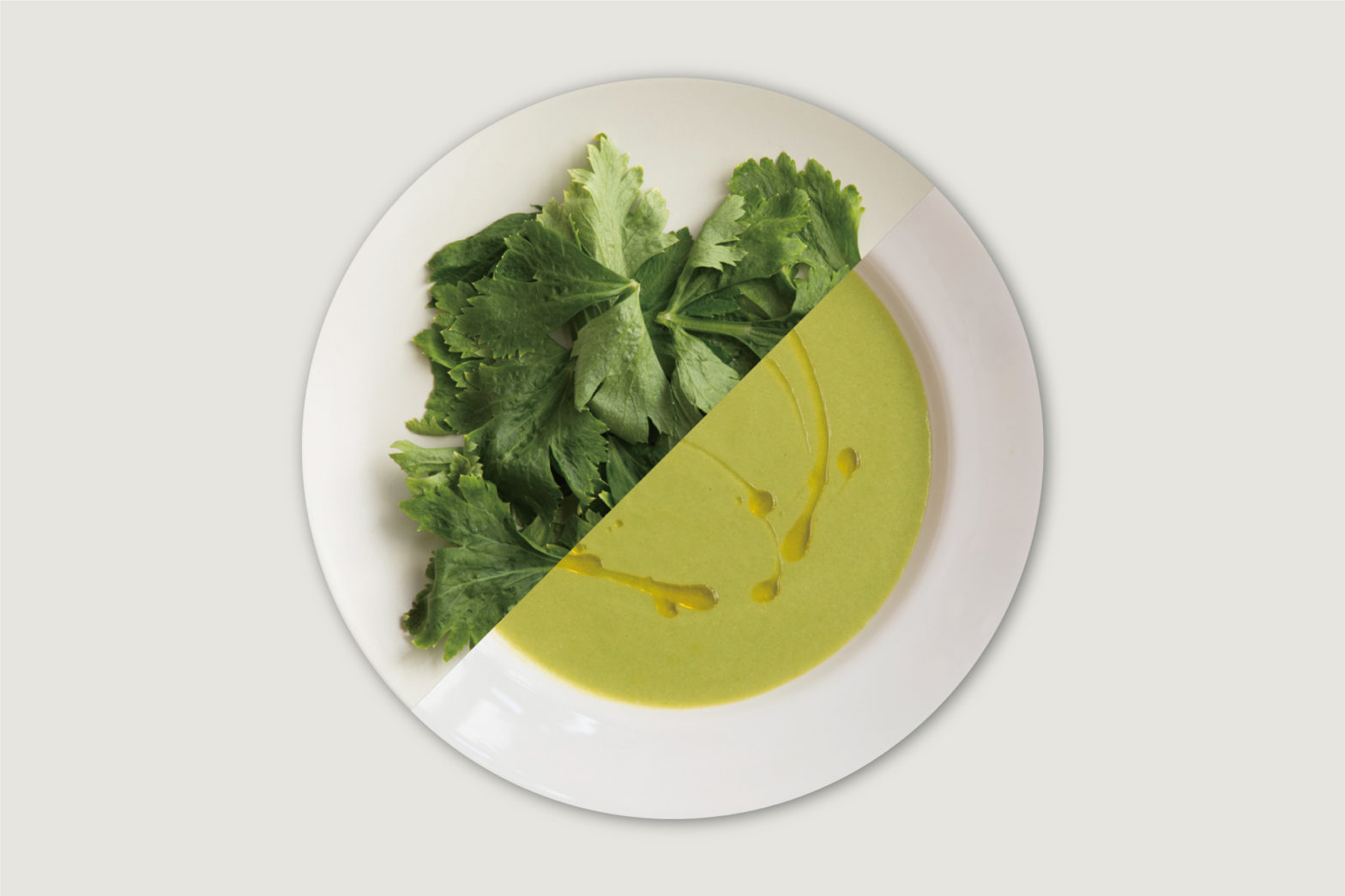 Even parts of ingredients usually discarded at home can help reduce food waste if used up. Editorial staff has created an original recipe using one such ingredient.
Ingredients (Serves: 2)
Celery leaves

2-bunch worth

Onion

1/2

Butter

8g

Olive oil

1 tablespoon

Water

2 cups

Salt

To taste

Milk

50ml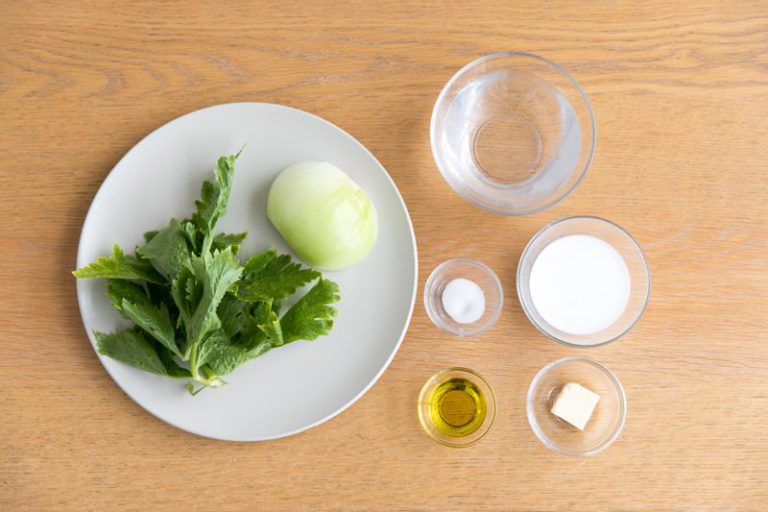 Directions
Soak celery leaves in water for a short time to remove the acridity, and cut them into 1 cm pieces. Slice the onion.

鍋にオリーブオイルとバターを入れて熱し、玉ねぎを入れてしんなりするまで炒める。

Heat olive oil and butter in a pot, add the sliced onions and saute until soft.

Once cooled, purée the mixture in a mixer, return it to the pot, add milk, cook on low heat, and season with salt and pepper.