RECIPE (August 2019)
Broiled aji soft roe with konbu seaweed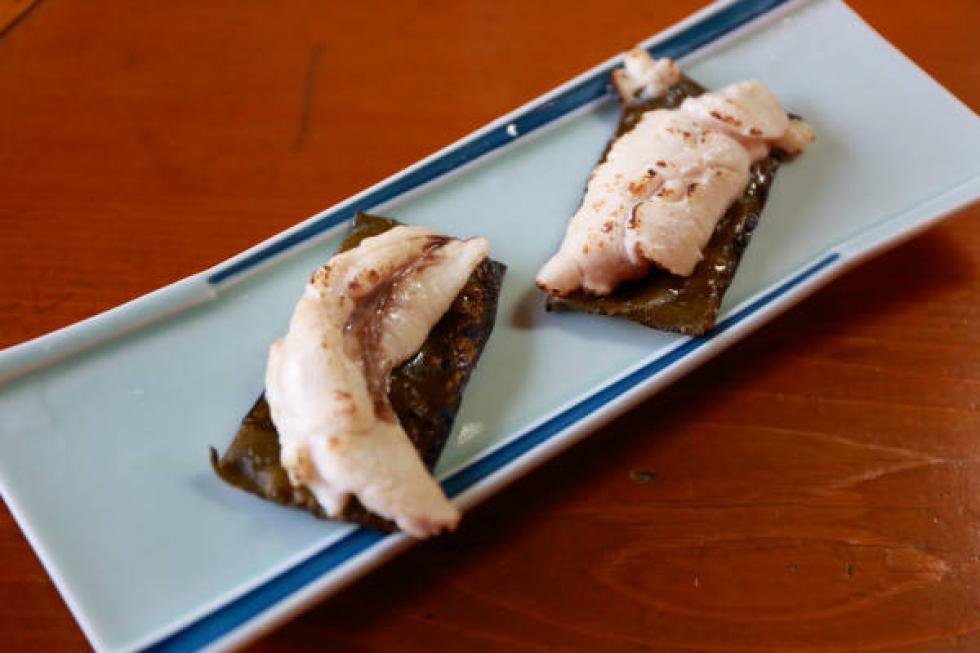 The selected fishis horse mackerel. We spoke to Kazuya Negishi, a sushi chef. Negishi informed us about various types of aji (horse mackerel) , how to select good aji and delicious recipe.
Ingredients
Aji soft roe

An optimal amount

Konbu seaweed after used for soup stock

An optimal amount
Directions
Wash and cut the soft roe into easy-to-eat pieces.

Lay konbu used for making soup stock on the grill, and place the soft roe on the konbu.

Use a burner to slightly roast to finish. Eat with coarse salt or soy sauce.
A useful tips
This is a highly recommended dish to prepare if you come soft roe, as aji soft roe is very tasty.
Recipe from : Negio-zushi Kazuya Negishi