RECIPE (August 2019)
Aji bone crackers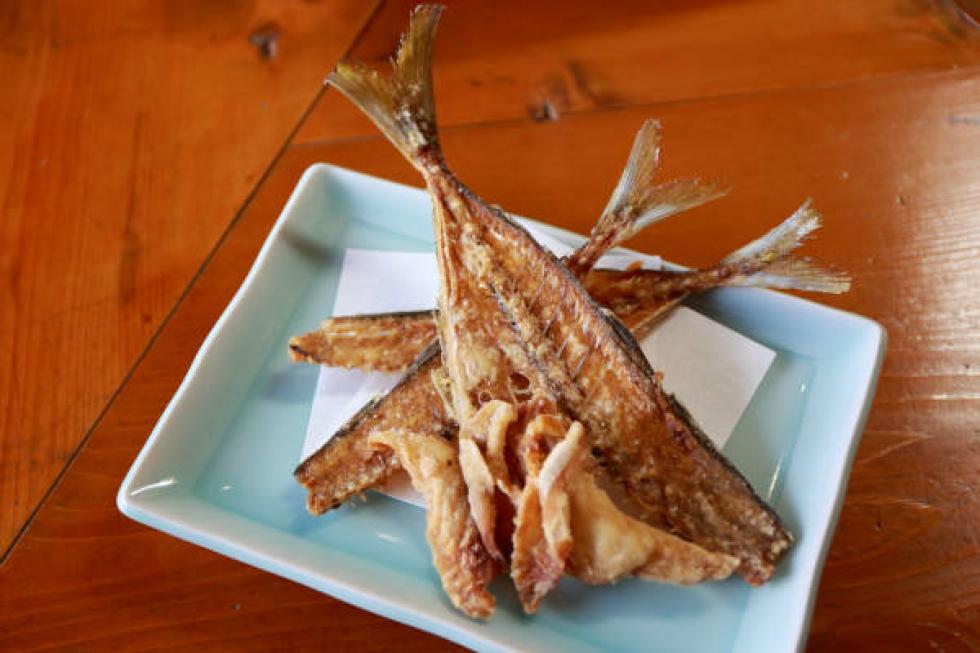 The selected fishis horse mackerel. We spoke to Kazuya Negishi, a sushi chef. Negishi informed us about various types of aji (horse mackerel) , how to select good aji and delicious recipe.
Ingredients
Horse mackerel bones, etc.

An optimal amount

Potato starch

A sprinkle

Salad oil

An optimal amount

Salt

A sprinkle
Directions
Wash the aji backbone and dry it completely with a paper towel.

Slightly dust with potato starch.

Deep fry at 180ºC. Deep frying fish will soil oil with only one use, so using brand new oil is not recommended.

Once no more bubbles are seen rising from the fish, use a long chopstick to lift the fish and drain the oil. Doing so will accelerate the oil draining process through temperature differences.

Take on a plate and slightly sprinkle with salt while warm.
A useful tips
Deep-frying the backbone and bones where the belly flesh has been taken for smaller aji will make an appetizer containing a rich amount of calcium.
Recipe from : Negio-zushi Kazuya Negishi