RECIPE (August 2019)
Aji fish tartare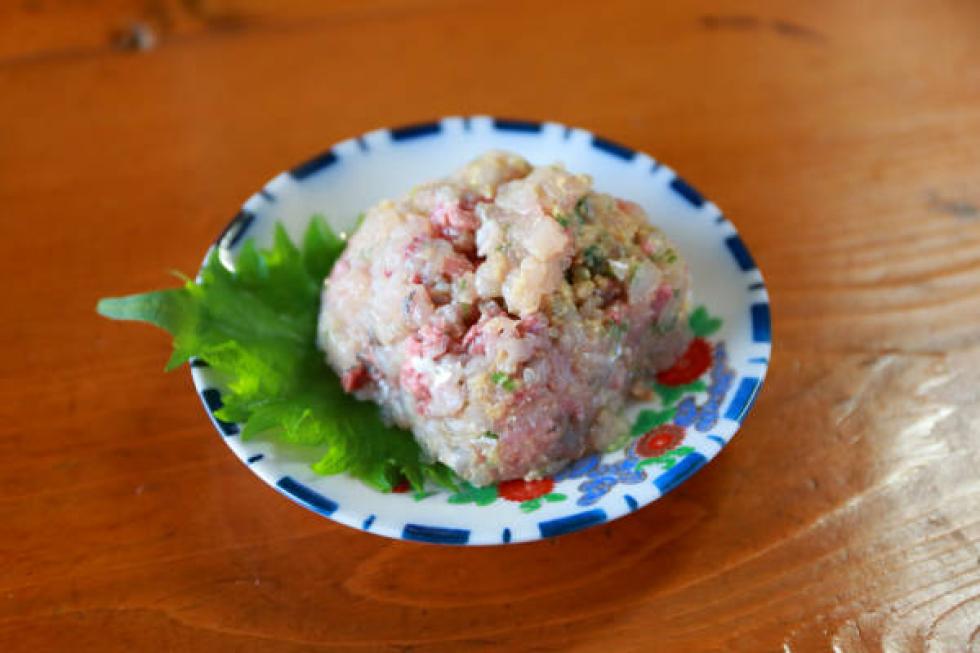 The selected fishis horse mackerel. We spoke to Kazuya Negishi, a sushi chef. Negishi informed us about various types of aji (horse mackerel) , how to select good aji and delicious recipe.
Ingredients
Aji

100g

Miso

20g

Green shiso leaves

2 leaves

Soy sauce

a sprinkle
Directions
Roughly mince the aji and one green shiso leaf.

Mix the aji, miso and green shiso leaf on the cutting board and slowly cut the mixture with a knife until completely mixed.

Mix occasionally, until the mixture becomes sticky.

Add soy sauce to season, and serve on a green shiso leaf.
A useful tips
Try this fisherman's dish Namero (tartare) from Chiba Prefecture, by adding miso and condiments to leftover sashimi. The miso used in this recipe should be a simple one, made from only soy beans and salt.
Recipe from : Negio-zushi Kazuya Negishi