THE ROOTS OF SHUN (February 2023)
Characterful and "Arty Vegetables" Enliven the Future of Off-Spec Produce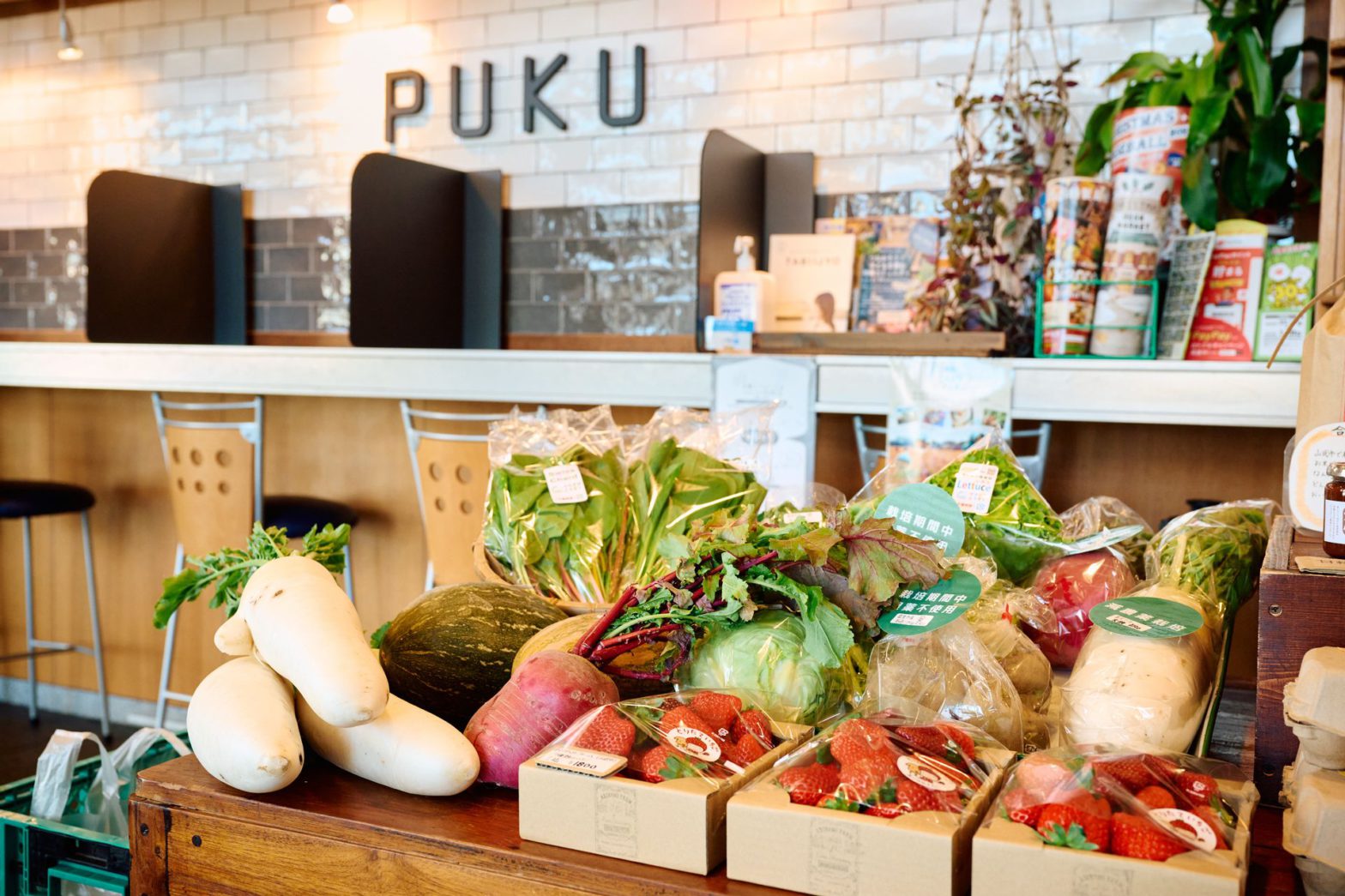 "Chibavege" is a food waste reduction project primarily operating in Chiba Prefecture. It all began to support the farmers affected by Typhoon No. 15 in 2019. The group started retailing vegetables and is now venturing into processed food production. Through "arty vegetables" that do not reach the market, they are pursuing a new way of using off-spec vegetables.
800 kilograms of pears bought from disaster-struck farmers sold out in under a week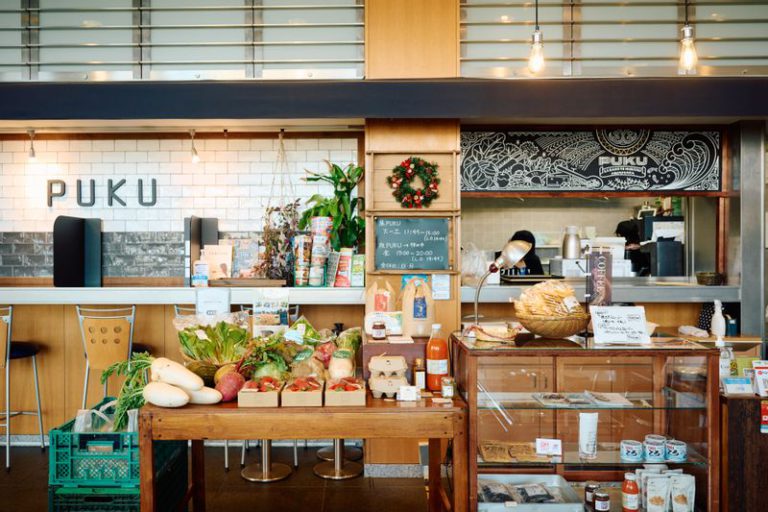 In May 2021, Café PUKU opened in the Millennium Center Sakura in Sakura, Chiba Prefecture. The café proudly offers colorful chopped salads and smoothies made with seasonal fruits, and a section of the café is lined with fresh, albeit misshapen, vegetables.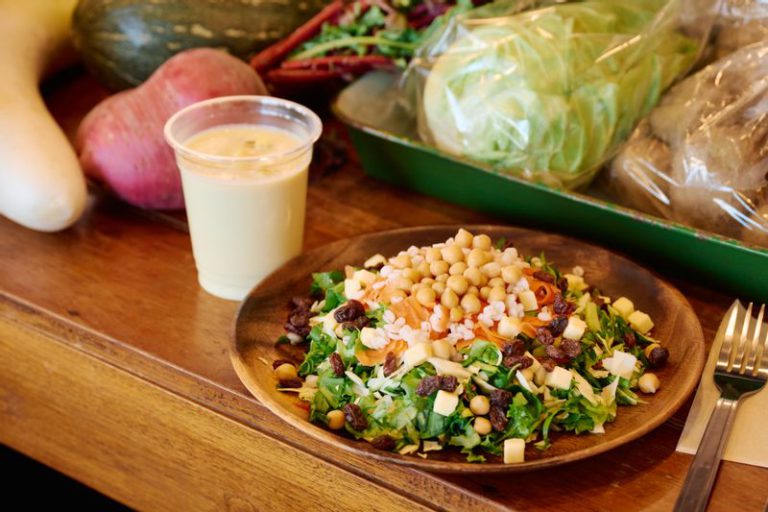 "We try to use as much of the so-called 'off-spec' produce that isn't sellable on the market," says Takanori Toriumi, head of the general incorporated association The Future Shaped by Vegetables. He runs a guesthouse in the city and is also the proprietor of PUKU.
PUKU works to utilize the off-spec vegetables produced in the prefecture. The catalyst for the launch was Typhoon No. 15, which hit the metropolitan area in September 2019.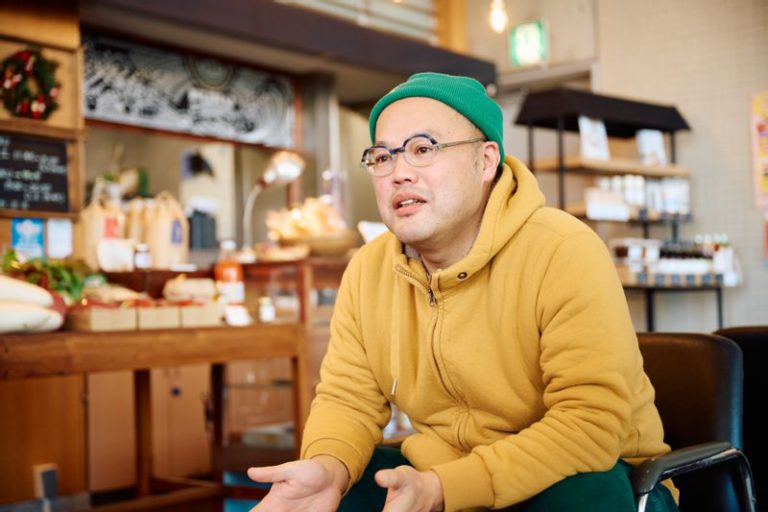 Toriumi explains, "It was a record-breaking typhoon and caused tremendous damage to many farmers. Pear farmers in the city I met through social media were in the same situation: most pears had fallen off the trees and were waiting to be discarded. I was asked if there was any way I could help, so I decided to buy the pears from them. At that time, I wasn't even thinking about food waste reduction. I just didn't want to waste the pears."
Toriumi immediately sold the pears at the guesthouse. People who heard the story visited in droves, and he sold nearly 800 kilograms of pears in less than a week.
A month after the typhoon struck, Toriumi established The Future Shaped by Vegetables to crowdfund for farmers devastated by the disaster. The funds raised were used to purchase off-spec vegetables, dismantle damaged plastic greenhouses, and manufacture processed foods.
"Arty vegetables" only account for 30% of the total harvest
Toriumi currently deals with about seven farmers regularly, mainly in Sakura. As he visited farms and interacted with farmers, he began to question the concept of "off-spec."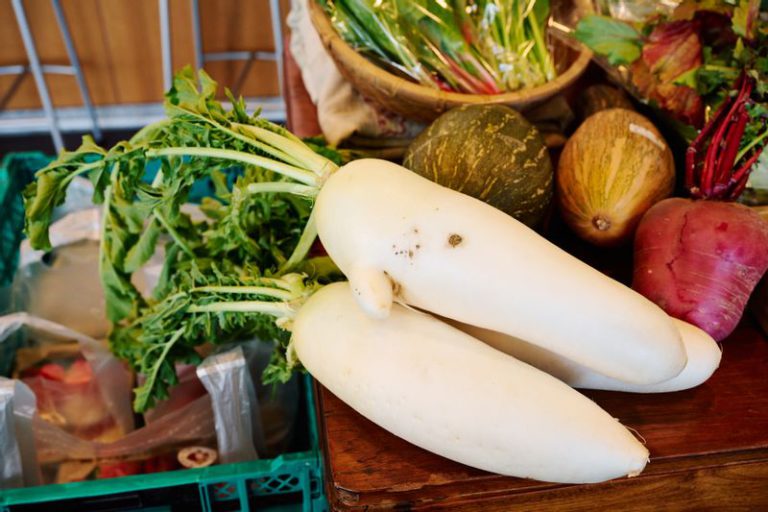 "Most discarded produce is considered 'off-spec' because it's undersized or misshapen. But that's just for logistical reasons. 'We're not growing vegetables; we're creating a form….' I still remember these words from a farmer," says Toriumi.
Vegetables are labeled off-spec simply because they are unmarketable. When Toriumi learned of this, he began to refrain from using the term "off-spec vegetables."
"We call them 'arty vegetables' because many of them have a unique shape. About 30% of the total yield is said to be off-spec, but on the flip side, they are very rare. I want to delve into the unique appeal of such off-spec produce," says Toriumi.
Toriumi does not sell the vegetables at a discount just because they are off-spec, but prices them with freshness and flavor in mind. The store also offers a wide selection of organic produce unavailable at retail stores in the city, to the point that some repeat customers visit the store every time it stocks up.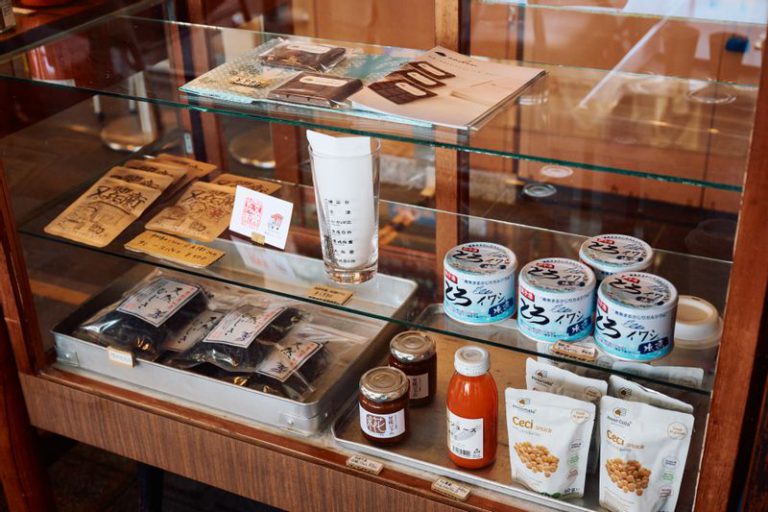 Toriumi says, "In the future, I want to focus on producing processed foods as well." He envisions developing a retort pouch curry in partnership with a local food vendor. Naturally, they will use "arty vegetables." He will continue to question the nature of off-spec vegetables to consumers through their palate.
 / 
Photographer
: YUTA SUZUKI