PRODUCT (October 2022)
Pure Persimmon Vinegar, developed to Salvage Substandard Persimmons
Jun Kakisu is the signature product of Kaki no Senmon Ishii in Gojo, Nara Prefecture, and has been developed with the desire to "salvage persimmons from being discarded in large quantities." It has been a long seller for over 40 years, and substandard persimmons are also used in products such as pickles and wagashi (Japanese confectionery).
Note the following about Jun Kakisu
・Made of substandard persimmons
・Developed to make use of persimmons that are discarded in large quantities
・Substandard persimmons are also used for Narazuke (pickles) and wagashi
Seasoning for enjoying the flavor of persimmon and mild acidity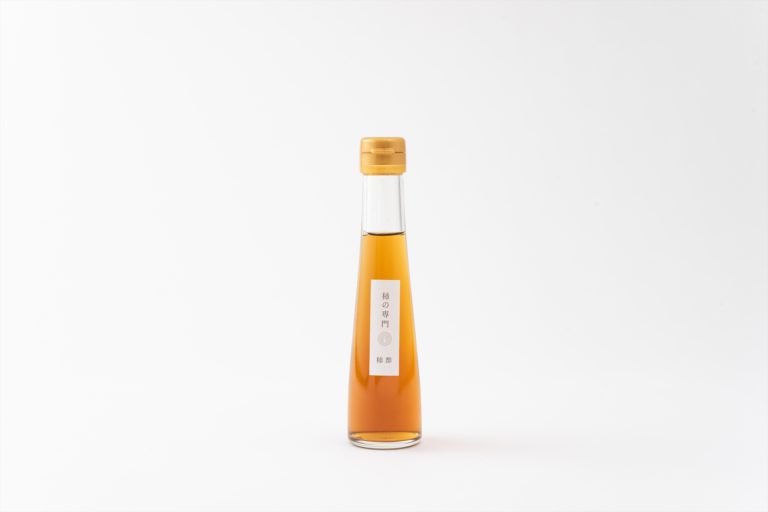 Jun Kakisu is a seasoning developed by Kaki no Senmon Ishii, a persimmon specialty store in Nishi-Yoshinocho, Gojo, Nara Prefecture. It is made exclusively from persimmons, a local specialty, and has a fruity, mildly acidic taste not found in grain vinegar.
It has many uses, including in cooking as you would with grain vinegar or mixed with soda for enjoying persimmon vinegar soda. The soda also tastes good mixed with honey. People say in Japan, "A persimmon a day keeps the doctor away." Persimmons are rich in minerals, polyphenols, amino acids, and other nutrients, and many repeat customers drink a small amount daily to keep themselves in good health.
The secret of its delicious taste lies in its long-term static fermentation process based on traditional methods. In a tank with yeast, persimmons ferment, turning into persimmon sake containing alcohol after three months. A further seven months of acetic fermentation produces persimmon vinegar with an intense persimmon flavor. To stabilize its taste, color, and acidity, Ishii gradually adds it to a base of 5-year-old persimmon vinegar.
Persimmons destined for disposal are transformed into persimmon vinegar.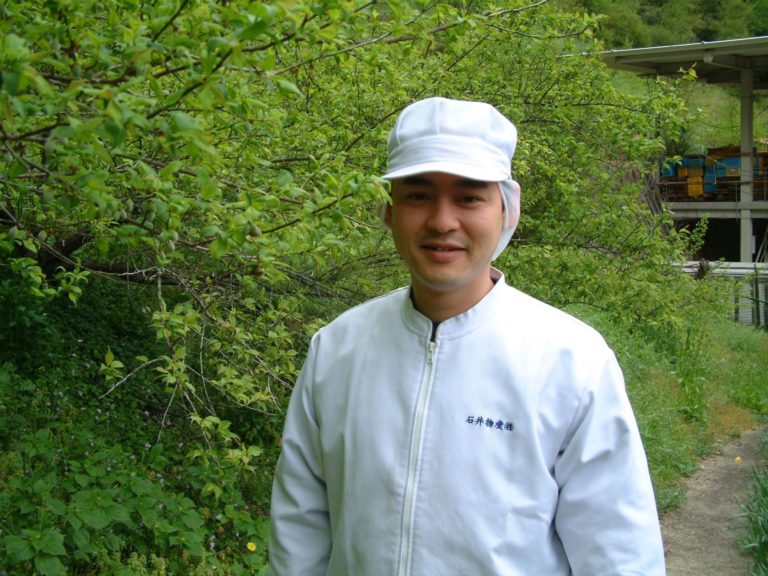 Jun Kakisu has been a long seller since its debut in 1981. In fact, the raw materials used for this product are substandard persimmons that are damaged or misshapen. Kazuhiro Ishii, the third-generation owner of Kaki no Senmon Ishii, explains why.
"Before Jun Kakisu was developed, as much as 300 tons of persimmons were deemed substandard annually in this region. Isao Ishii, the store's founder, and Mitsuhiro Ishii, his successor, started the business to use up persimmons that would otherwise be thrown out. They first tried to make persimmon wine but gave up because they couldn't get a brewing license. Persimmon vinegar was the answer."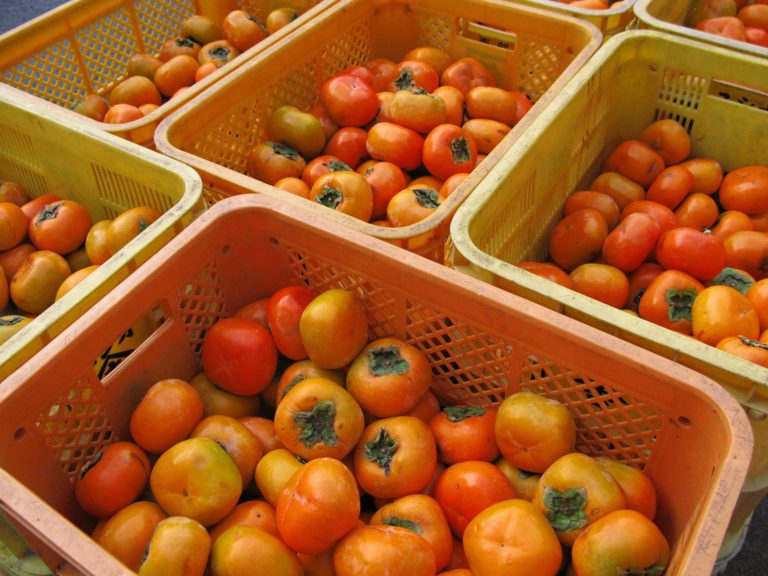 The development of persimmon vinegar is just one example. Mitsuhiro developed new products using discarded persimmons, including kaki-no-narazuke (persimmon pickles) and kaki-monaka (persimmon jam wafers). Mitsuhiro's challenge was a leap ahead of his peers in the region at a time when dried persimmons were the standard when it came to processed persimmons.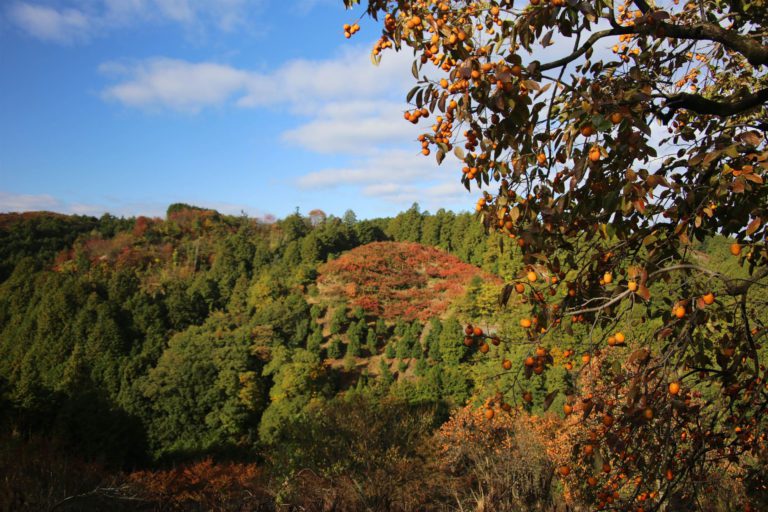 Kazuhiro, who inherited Mitsuhiro's DNA, has also developed various products under the slogans "making persimmons great" and "doing science with persimmons." He is steadily cultivating the market with the signature products left by his forebears.
Writer
: THINK & EAT EDITORIAL DESK
*Some of the images posted on our website have been provided by those whom we inter-viewed.
*Please refrain from reprinting photos and information.