PEOPLE (January 2023)
Delicious and Cute"Pop"Ice Creams Made by Seika Micotoya with Wasted Ingredients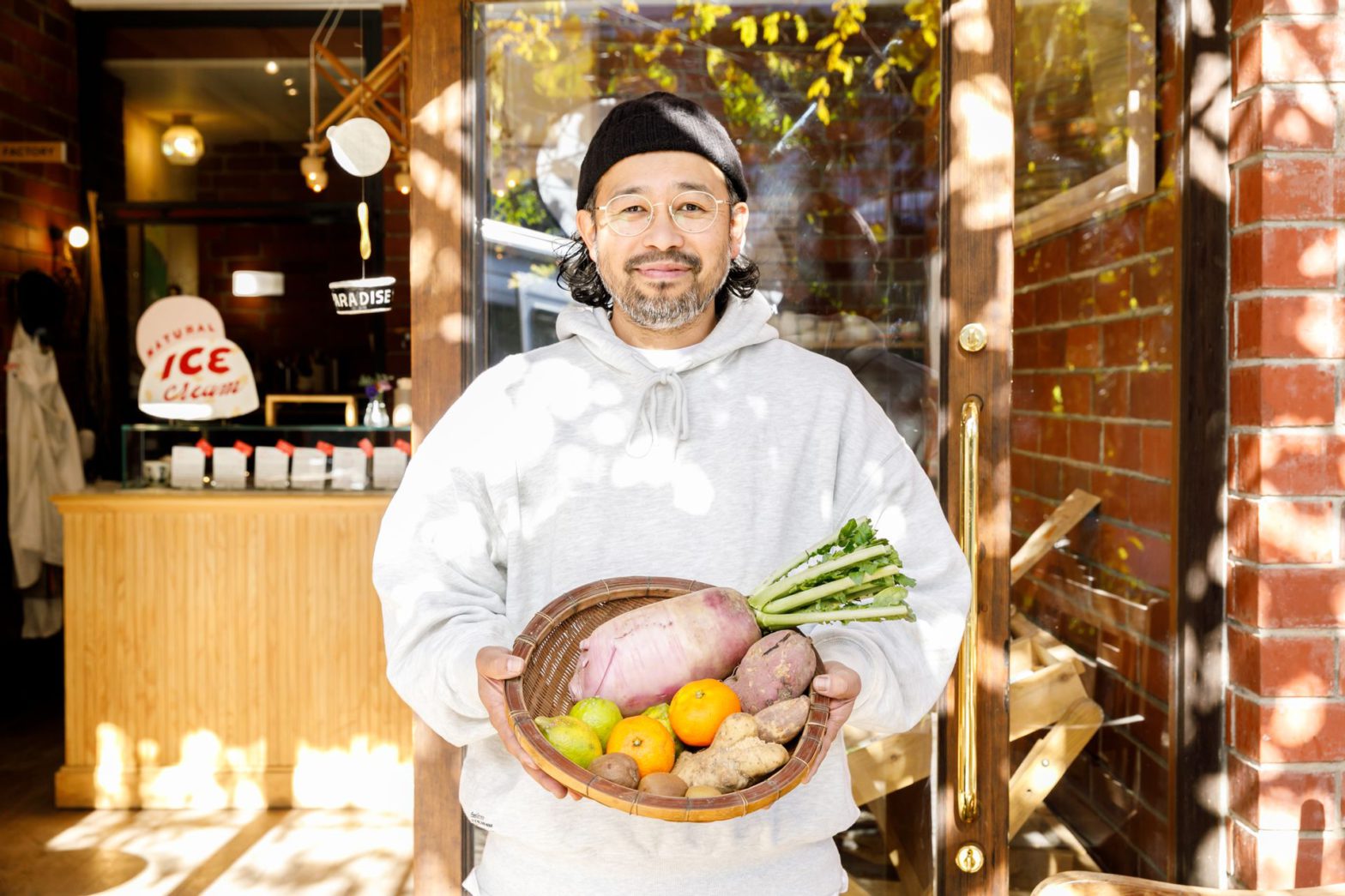 Umegaoka, Aoba Ward, Kanagawa Prefecture. Seika Micotoya is housed in a striking brick building, Micotoya House, in a quiet residential neighborhood.

In addition to selling vegetables, the adjoining KIKI NATURAL ICECREAM sells ice creams made from fruits and vegetables salvaged from farmers that would otherwise be wasted. They always have about 10 flavors, and each one is tantalizing not only for its flavor but also for the story behind the ingredients.

We spoke with Teppei Suzuki, the proprietor behind these ice cream creations.
A traveling greengrocer whose business began with a single van.
Before starting Micotoya, Teppei embarked on a journey throughout Asia. After experiencing the primitive lifestyle of Nepal's hill tribes, he decided to follow a "way of life rooted in the soil" and apprenticed himself to a farmer who practiced natural farming upon his return to Japan. Teppei then started Micotoya with like-minded Toru Yamashiro. For the first 10 years, he worked as a delivery-only greengrocer, traveling across the country in a van to source vegetables from farmers. The van that accompanied them on their vegetable-purchasing journey has been converted into an eat-in space and placed as their icon in the storefront of Micotoya House, a brick-and-mortar store launched two years ago.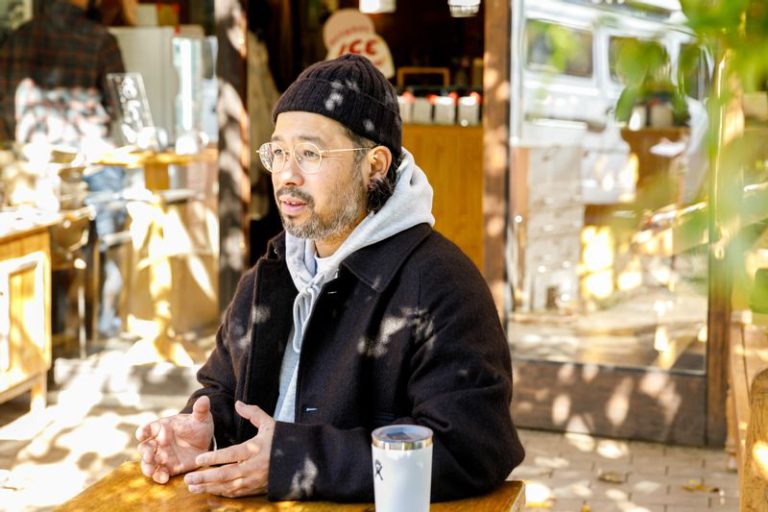 "They wake up at sunrise and go to bed at night. Although not wealthy by any means, the Nepalese people seemed very content to live by the rhythm of the sun and enjoy their work. My desire to follow a lifestyle that's better for others and I eventually took the form of a 'traveling greengrocer'," says Suzuki.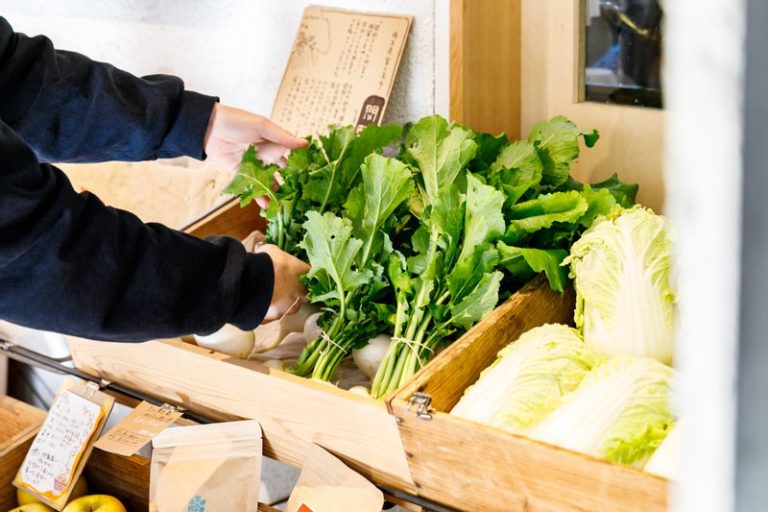 Teppei puts great importance on meeting farmers in person. He also says that they can gain a deeper understanding of the farmers by having a small farm to grow their own vegetables.
"We don't want to just sell produce. We want our customers to know the story behind them. Who grew them, what kind of land they grew on, and how to enjoy them. When our staff meets the farmers, they come back smitten by them, which changes their enthusiasm for the produce," says Teppei.
Saving wasted ingredients by making them into something delicious. Ice creams are informal spokespersons.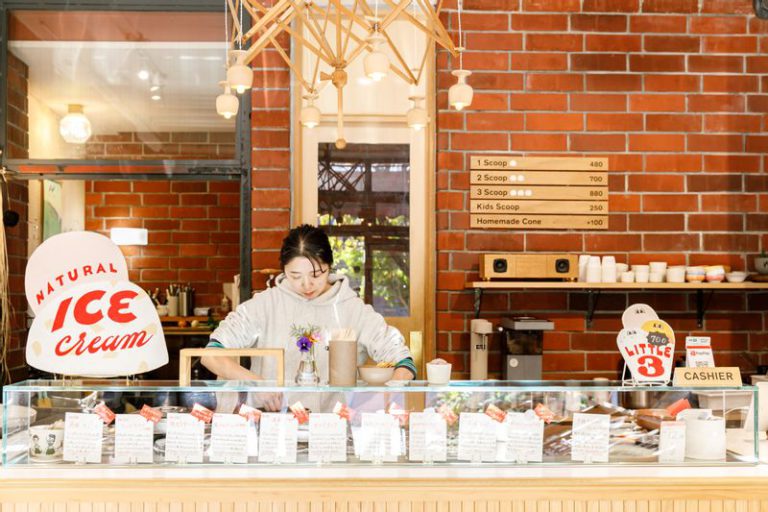 Seika Micotoya's KIKI NATURAL ICECREAM is an ice cream brand that uses ingredients destined to be wasted. No stabilizers or emulsifiers are used, so the ice cream has a texture that gently falls apart and melts in the mouth. The rice flour waffle cones are so tasty you'll want a second helping. Ingredients are acquired from farmers on request, or Teppei sometimes brings back from farmers' fields "produce that could be made into ice cream."
Teppei explains, "If you visit the fields, you'll realize that so many crops that are still edible get tossed away. They are off-spec, damaged, crops removed due to overcrowding, or are the surplus of a large harvest. Though wasteful, it costs more process them, so farmers have no choice but to get rid of them. I also think it's our job to be receive such crops for such farmers."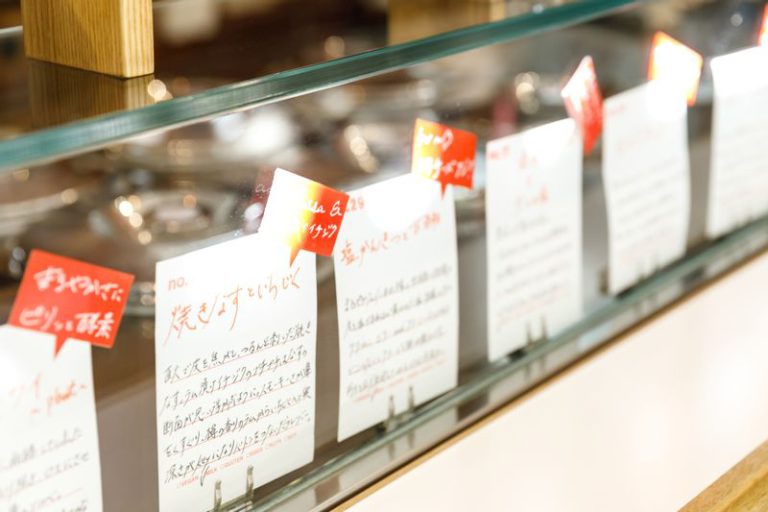 It takes considerable work to turn food ingredients that would be wasted into ice cream. For instance, overripe red kiwis take five or six people at least five hours to remove the fermented sections, and thinned carrots are hard to wash, leaving only a small portion that is edible. At the time of the interview, the flavors in the display case included milk, grilled eggplant, celeriac, and fermented grapes from the wine press. The POP products lovingly crafted by the pastry chefs are described in the flavors' introductions in detail, allowing visitors to learn about the ingredients and the makers' thoughts.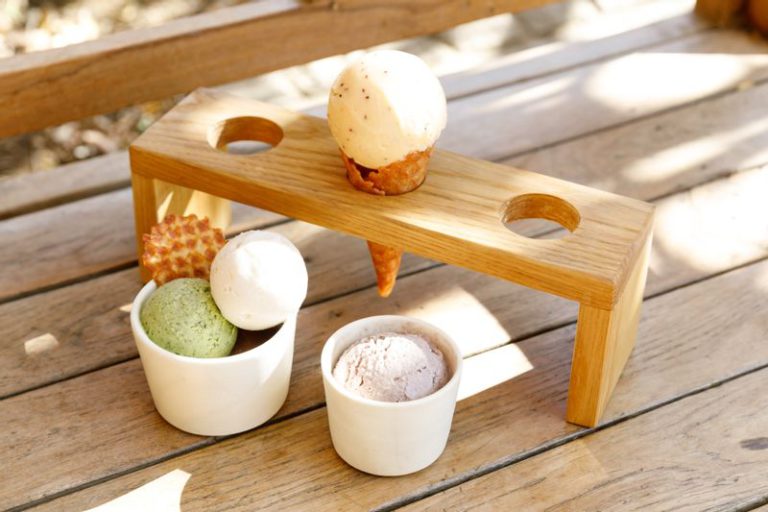 Teppei says, "I decided to make ice cream because it's very 'pop.' Talking about food loss while selling vegetables sounds serious, but it can be communicated informally through ice cream. It's sweet, cute, tasty, and helps farmers when you eat it. I think it's a very cheerful way to consume. All the flavors in our range are created because of wasted food ingredients. I'll be happy if people say it tastes good because it's made from such ingredients."
We want to make chestnut worm ice cream next
Teppei plans to make chestnut worm ice cream next. Before shipping, pesticide-free chestnuts undergo a fumigation process to remove the worms inside, which are said to be very tasty.
"From when they hatch, the grubs only eat chestnuts and are tasty with a rich, nutty flavor. I bought the nuts this year because the farmers weren't sure if they would fumigate them or use pesticides. We'll make ice cream with the grubs and chestnuts. We plan to name the flavor 'Chestnuts and Chestnut Grub'," he says.
These ice creams make us discover the magic of wasted food ingredients. They are sure to excite everyone.
 / 
Photographer
: SHIOMI KITAURA