PEOPLE (November 2022)
Packed with Aizu Wakamatsu's Tasty Delights. Upcycled Beer Made by a Tomato Farmer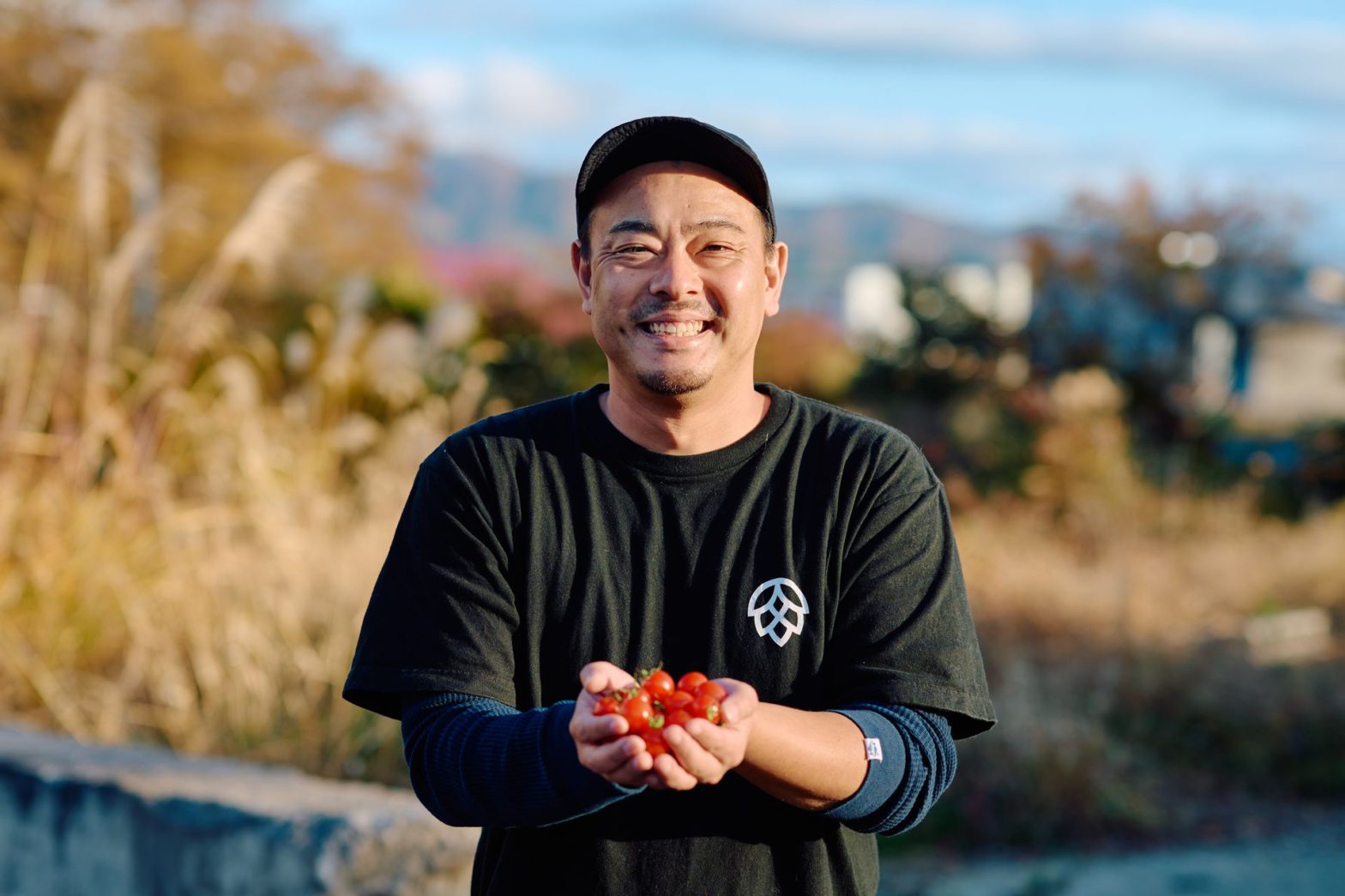 Beer lovers go crazy for unique craft beers. CheapChic Brewing in Aizu-Wakamatsu, Fukushima Prefecture, is another quirky craft beer brand launched by a tomato farmer. Their current project involves making upcycled beer from wasted fruits and vegetables. We visited Yuki Otomo, the project's representative, to find out what it was all about.
From Tokyo office worker to tomato farmer to beer brewer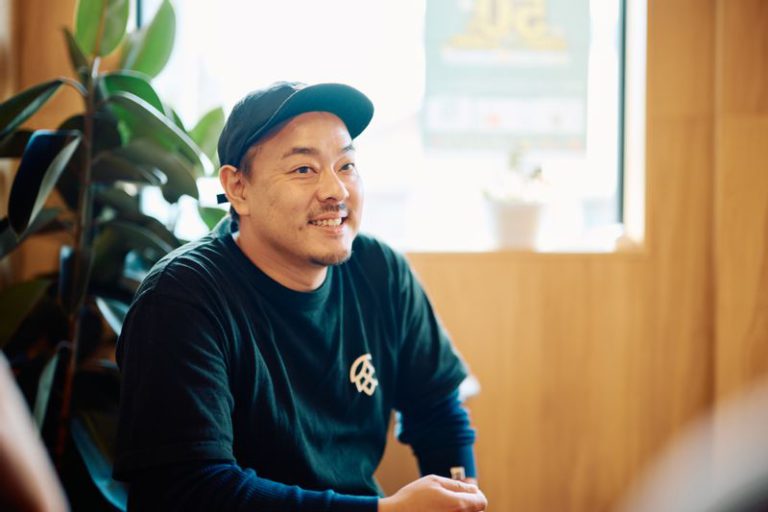 Yuki, a supermarket buyer in Tokyo, started his tomato farm, Farm Otomo, in the summer of 2015. Apparently, he is not a big fan of tomatoes.
"When I tried tomatoes from Aizu-Wakamatsu, they were very tasty. I'm still not into them, but the tomatoes I grow are the most delicious," says Yuki.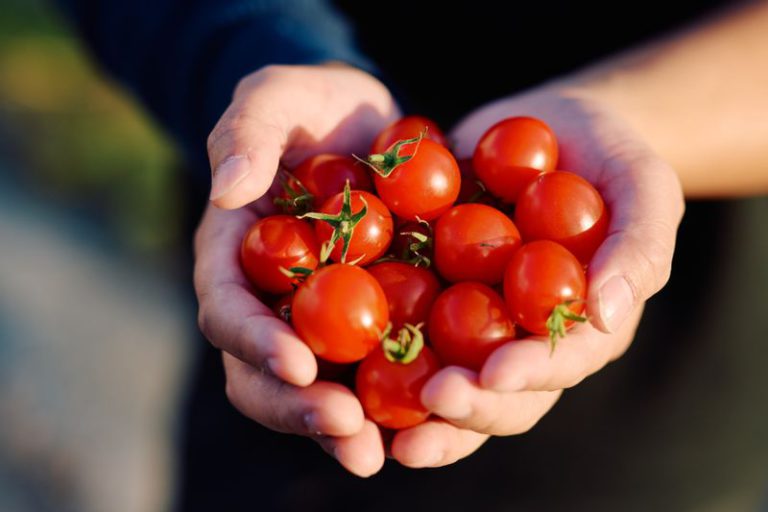 While working as a farmer, he witnessed the discarding of fruits and vegetables because they were not saleable. Yuki arrived at craft beer brewing as a way to capitalize on such wasted farm produce. After learning to brew beer at a brewery in Tohoku, he started his own brand, CheapChic Brewing.
Yuki continued, "I've got various farmers around me, including rice and fruit farmers, and they're throw all kinds of foodstuffs away. I was making juice and sauces from the discarded tomatoes, but I thought that beer, which can be enjoyed casually and has many devotees, would reach more people."
Tomatoes, asparagus, and an annoyance from Lake Inawashiro are also turned into beer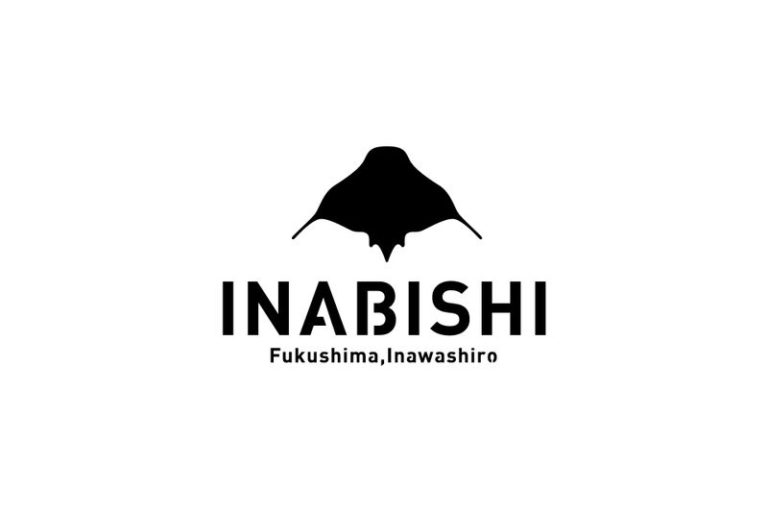 Yuki is currently designing three types of upcycled beers. One is a cloudy, fruity, and hazy IPA made with tomatoes that otherwise, of course, would be wasted at his farm. The others are asparagus and an obscure aquatic plant called inabishi (water caltrop).
"When asparagus is shipped, the lower part is trimmed to make the lengths even, but that's the tastiest part, so I wanted to use it for beer. Inabishi is an aquatic plant that grows in Lake Inawashiro and is an annoyance that negatively affects water quality. Surprisingly, the tea made of inabishi goes well with beer, so I think it will make an interesting beer," says Yuki.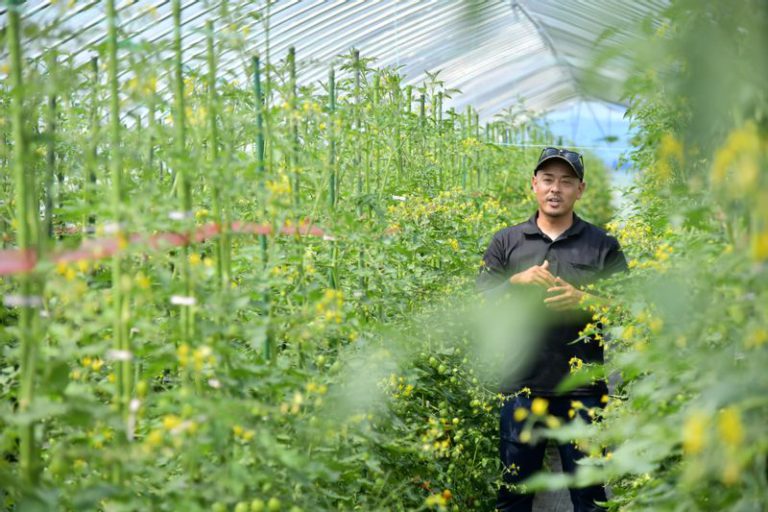 It is important for Yuki to ensure that he buys even materials that would otherwise be discarded. This is because upcycled beer's role is to increase farmers' income and to help agriculture.
Yuki explains, "The farming population is declining, even though there is talk about raising the food self-sufficiency rate. I think it's because farmers are not earning enough. Vegetables should be worth more; even if they are destined for landfills, we want to turn them into money instead. This motivates us to ensure that our beer tastes great."
A desire to share the charms of Aizu-Wakamatsu and farming through beer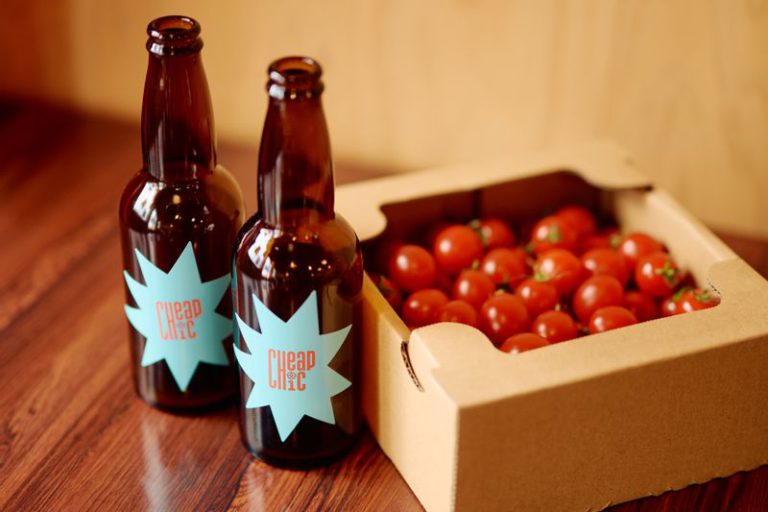 Yuki has many messages he would like to share through upcycled beer.
"I want to increase the number of people who come here from the outside, whether as tourists or immigrants, by disseminating our local culture and customs through beer. At the same time, I hope to share the joy and value of farming. There are many things here that locals take for granted but would be interesting to outsiders," says Yuki.
We look forward to seeing what the upcycled beer that will build the city's future and farming will taste like.
 / 
Photographer
: YUTA SUZUKI
*Some of the images posted on our website have been provided by those whom we inter-viewed.