RECIPE (June 2019)
Simmered Flaked Bonito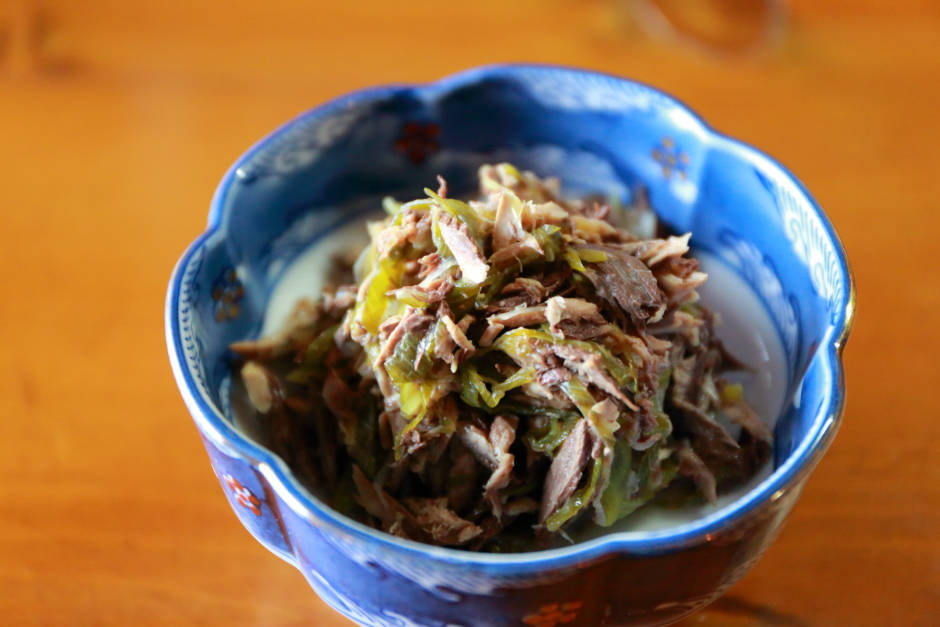 Katsuo (bonito) is a staple fish in Japanese households. We took an in-depth look at bonito through fisheries science and Edo-style sushi.
Ingredients
Bonito

400g

Dashi soup stock (or diluted noodle soup base)

200〜300cc

Japanese lee

One stalk

Soy sauce

An optimal amount

Ground ginger

An optimal amount
Directions
Cut the bonito into thin slices

Parboil to remove any fishiness. Drain when the color changes and leave to cool.

Shred the fish meat with your hands after it has cooled. Remove any bones.

Slice the leek diagonally. As bonito has a rich flavor, use the green part of the leek as well.

Put the dashi soup stock, sliced leek and shredded bonito into a pan, and simmer until almost all of the dashi soup stock is gone. Add soy sauce along with grated ginger to taste before slightly simmering to finish.
A useful tips
Bonito retains its rich flavor, even when simmered, so this dish is recommended for left over sashimi or for dark meat of the fish.
Recipe from : Negio-zushi Kazuya Negishi