RECIPE (November 2015)
"Sanga" Fried Horse Mackerel with Japanese Mustard Spinach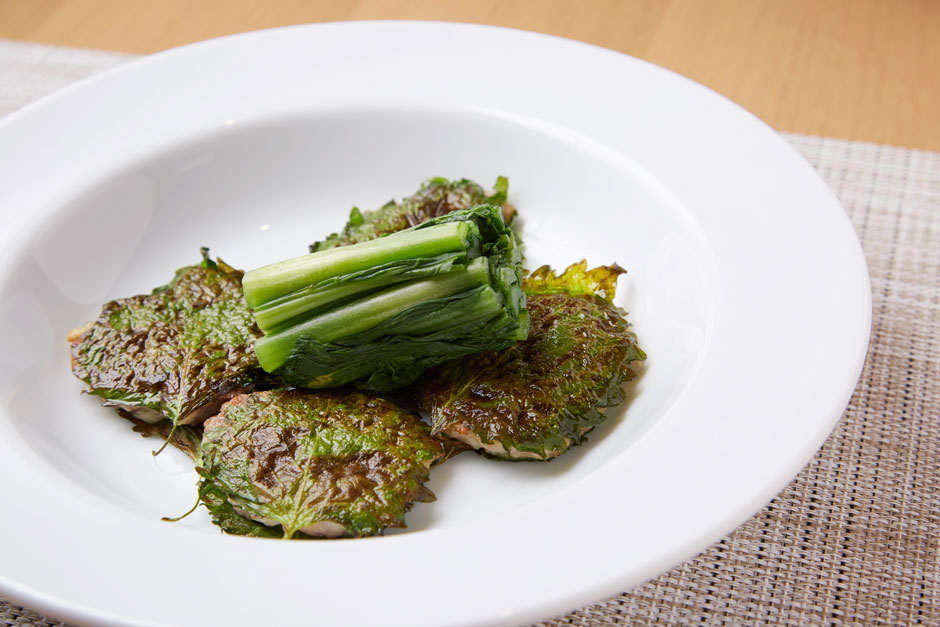 "Sanga" Fried Horse Mackerel with Japanese Mustard Spinach
"Sanga" Fried Horse Mackerel with Japanese Mustard Spinach
Ingredients (Serves: 4)
horse mackerels

3

ginger

50g

stalks of Japanese ginger (myoga)

3

spring onions (finely chopped)

4 tbsp

White sesame

2 tbsp

pickled plums (without pips)

2 tbsp

ground Japanese mountain yam

50g

Moderate amount of cooking oil

Appropriate amount

Green shiso leaves

Appropriate amount

bundle of Japanese mustard spinach

1/2

potato starch

2 tbsp
Directions
Slice the horse mackerels into 3 fillets, skin and mince coarsely.

Chop the ginger and Japanese ginger finely. Mix spring onions, white sesame and pickled plums into the minced horse mackerel.

Add the mountain yam, and then the potato starch to make it sticky.

Heat the cooking oil in a frying pan. Shape the horse mackerel mix from (3) into a flat burger shape, sandwich it between the perilla leaves and fry. Serve with boiled Japanese mustard spinach.
A useful tips
Mince the horse mackerels roughly, almost dropping the knife blade onto the mackerels without forcing it so that the fish retains its texture. Use the correct amount of potato starch; if too little, the mixture does not hold together, and if too much, it gets soggy and heavy-textured. Also heat the pan thoroughly on low heat before use to prevent burning.
Recipe from : Koishikawa Terrace