THE POWER OF SHUN (April 2016)
Recovering the Body's Natural Rhythm with Seasonal Vegetables ―Ayako Yajima, Fruit and Vegetable Shop, Suika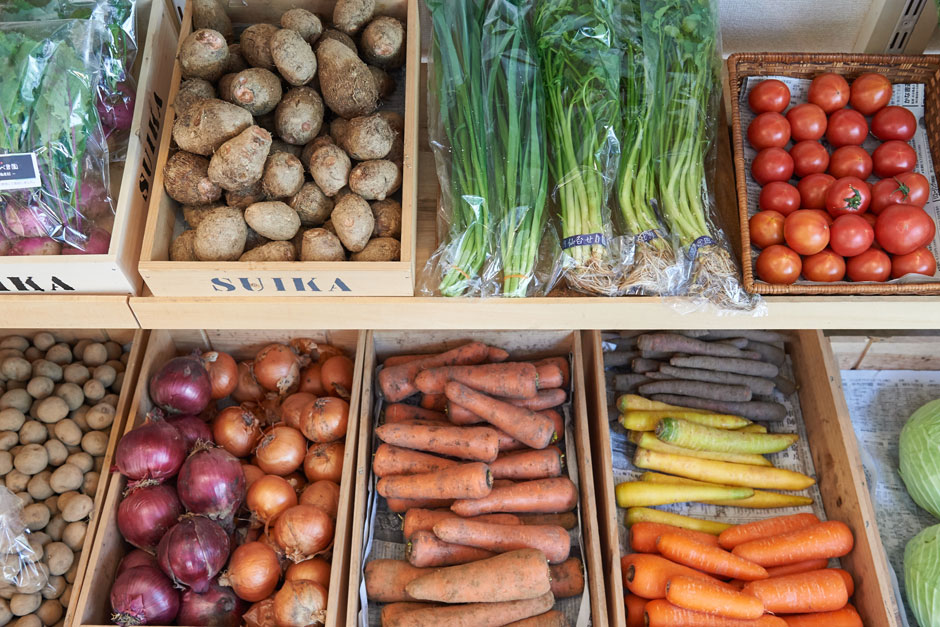 (Month information was collected: March 2016)
The human body changes in accordance with the temperature and atmosphere of each season. This is the same for vegetables that change with the seasons and become seasonal.

Ayako Yajima, who runs a small fruit and vegetable shop in Kagurazaka, Tokyo called Suika, explained, "Eating foods that are seasonal and at their most delicious, with their highest nutritional value throughout the year can help the body to regain its natural rhythm." We examined the importance of eating seasonal vegetables, which Yajima wants to communicate.
Our Physical Condition is a Result of the Food that We Eat Daily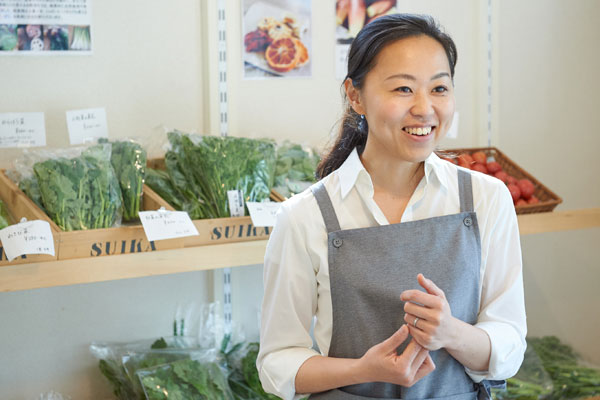 The fruit and vegetable shop Suika is located near the Kagurazaka-ue intersection. Yajima was once a career-oriented woman who had no time to pay attention to what she was eating. At some point, she felt the importance of diet and underwent training at a fruit and vegetable wholesale store, "Tsukiji Mikuriya" in Tsukiji, Tokyo. In 2009, she opened a small fruit and vegetable shop called Suika.
She said, "One day, I became aware that my physical condition was built upon each of the things that I was eating each day, and this made me very frightened (laughs). Women, for example, pay lots of money for makeup products, but this is meaningless if their skin itself is in poor condition. Our skin is made up of cells. Good cells cannot be created unless we eat a proper diet that provides the materials to build these cells. The reason I started up this fruit and vegetable shop was because I wanted to communicate this to everybody and help them to become healthier."
Suika is filled with seasonal vegetables that Yajima has carefully selected from throughout Japan. She added that by eating seasonal vegetables and "incorporating the seasons into our bodies," this naturally regulates our physical and mental condition.
She continued, "For example, in the seasonal transition from the colder to warmer months, our bodies want to eliminate the waste products that built up over the depths of winter. Therefore, we feel refreshed by sour or raw leafy vegetables and are stimulated by bitter wild vegetables, which taste particularly delicious. Taste is not only for enjoying the sensation of deliciousness; it actually also functions to determine what the body truly needs. If we aren't aware of the sense of feeling the seasons in our daily life and the physically penetrating deliciousness of eating foods that our body requires, I believe that our sensation of taste becomes numbed."
The Solar Year in which Seasons Change Every Two Weeks
The seasons are generally divided into spring, summer, fall and winter. However, Yajima believes that the solar year, in which the year is divided into 24 time periods based on the movements of the sun, is the best calendar for natural sensations. According to the solar year calendar, the seasons change in units of approximately two weeks. Apparently, these time periods overlap with the seasonality of vegetables.
Yajima said, "You cannot talk about seasons only in terms of spring, summer, fall and winter. You also can't, for example, divide the year into 12 sections by month, as the climate and atmosphere changes completely between early and late March. Interestingly, the most delicious seasonal period for each vegetable in the field lasts for approximately two weeks. We also change the locality of the vegetables that we handle at the store every two weeks to offer vegetables from throughout Japan that have just come into season."
At her store, Yajima creates print-outs containing information on seasonal vegetables in accordance with the solar year and shares these with customers. Of these, we asked Yajima to teach us about two seasonal vegetables in accordance with the solar calendar.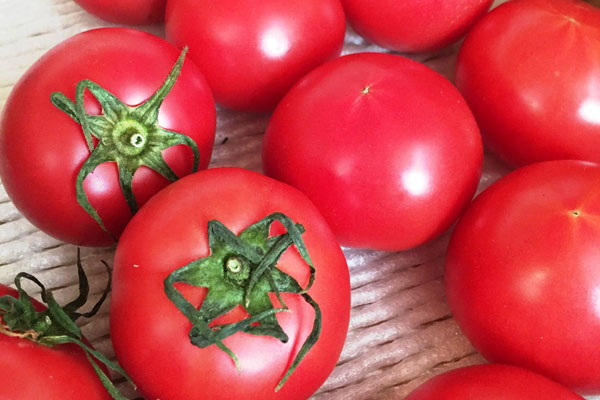 Shunbun (Around March 21 ~ April 4) Tomatoes
Yajima said, "Although tomatoes are widely considered to be a summer vegetable, this is because the peak of their availability is during summer. Peak availability does not necessarily mean seasonality. Although summer tomatoes, which you can almost drink because of the high water content, are delicious, spring tomatoes are springy and sweet."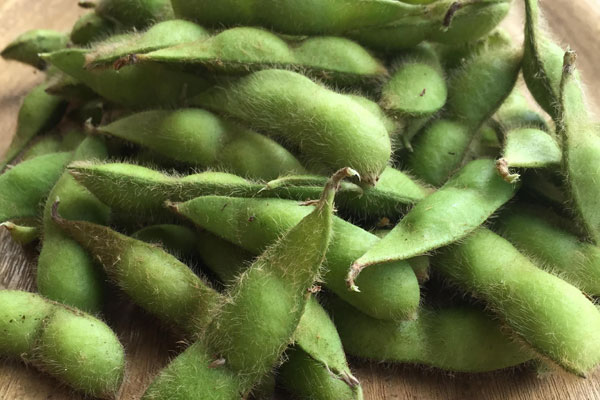 Shosho (Around August 23 ~ September 7) Green Soybeans
Yajima continued, "In early fall, green soybeans are plump and firm with a deep flavor. Green soybeans are known as a snack to go with beer in the height of summer. However, I recommend slowly savoring the flavor of these beans throughout their period of seasonality."
Yajima also explained, "Of course, as Japan is geographically shaped so that it extends far to the north and south, the period of seasonality also differs depending on the locality. For example, bamboo shoots start appearing in Kyushu in around March, but don't appear in Fukushima until the end of April or close to May. Japan is a wonderful country in which you can enjoy delicious vegetables over a long period of time, isn't it? (laughs)"
Trying to Get a Sense of the Seasons in Everyday Life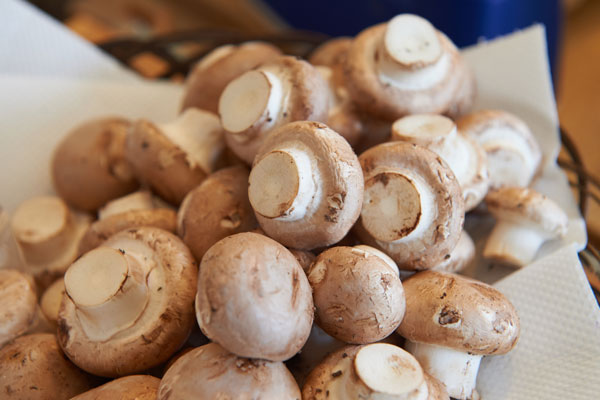 The physical sensation of craving seasonal vegetables and the ability of Yajima to discern delicious vegetables were apparently cultivated by her seeing the morning sun each day that she underwent training at Tsukiji Mikuriya.
"I believe that being exposed to the morning sun is good for the body not only because it stimulates the brain, but because it polishes and clarifies the senses. As I worked from 2 a.m. at Tsukiji Mikuriya, I was exposed to the morning sun every day. As I physically felt the transition of seasons from the changes in the time when the sun came up, my sensations became very refined, and I started to unconsciously feel like 'Oh, I want to eat things like this or that.'"
Feeling the seasons in your daily lifestyle and eating foods that are suited to natural rhythms makes you physically healthy. Yajima said that she hopes to continue communicating the importance of seasons in our daily life.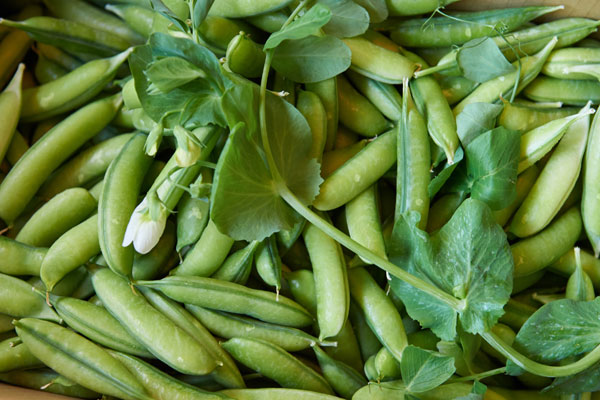 She concluded, "Nowadays, many people spend long amounts of time during the day and night indoors at work. I hope that they can wake up in the morning to gain exposure to the morning sun and actively try to get a feel of the seasons by, for example, looking at what flowers are blooming around the city. By doing this, you will get a sense of what your body wants to eat. One day, I want to become like a 'food doctor' who can make people healthy through what they eat."
 / 
Photographer
: YUTA SUZUKI