OKURIMONO (June 2016)
Ume plum treat from Yamagata featuring the unadulterated goodness of nature
Akanehime from Kotobukiya Jukogura
< PACKAGE >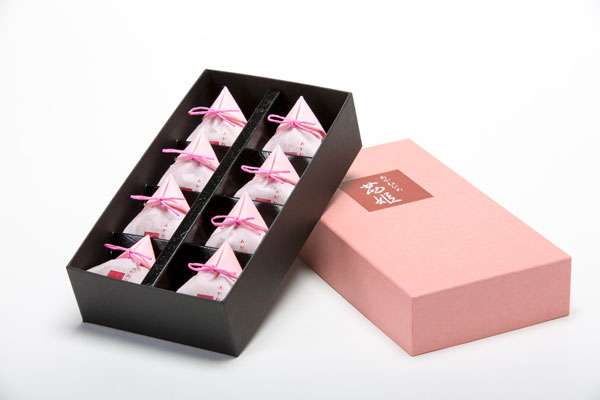 *Package shape varies according to price.
*Packaging design may vary depending on the season.
The ume plum comes into season at the start of summer. Local confectioners Kotobukiya Jukogura, based in Higashine in Yamagata prefecture, make a distinctive treat called the Akanehime that authentically captures the wonderful taste and aroma of the ume.

Kotobukiya Jukogura uses a secret additive-free pickling recipe that has been passed down through generations of Higashine families.

Akanehime is a finely crafted confectionery treat made by pickling a whole ripe ume plum in a sweet pickling sauce.
The ume is claimed to have many benefits, including stimulating the appetite and mitigating the effects of fatigue. Akanehime is delicious eaten cold from the refrigerator, and makes a wonderful gift in summer.
Here are three reasons why Akanehime from Kotobukiya Jukogura makes an ideal gift or souvenir.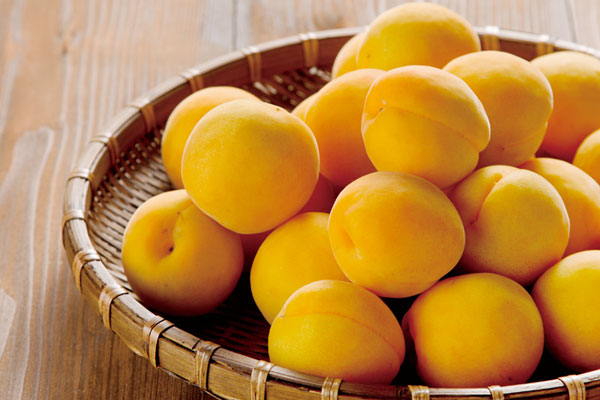 Made from the finest fully ripened Setsuda ume plums
Setsuda ume plums are farmed at Higashine in Yamagata prefecture, famous as the home of vast cherry orchards. The Setsuda variety, a designated "traditional vegetable" that is native to Yamagata, boasts a delicate thin skin, smooth flesh and a wonderful fresh fragrance. When fully ripened, the Setsuda ume sports a deep yellow color and melt-in-the-mouth texture.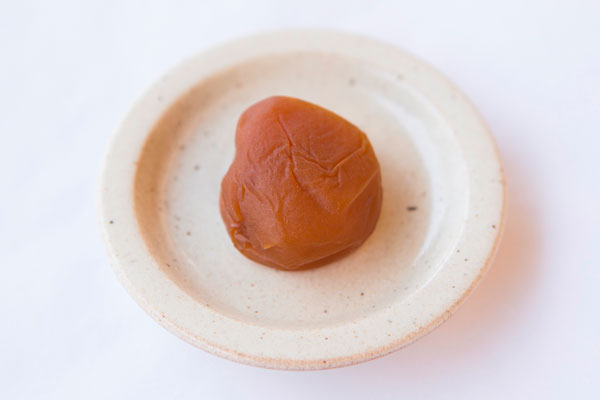 Zero food additives
Akanehime is pickled in a special brew that is made from sugar, home-made apple vinegar and a pinch of salt, with no food additives whatsoever. This produces a wonderful flavor with just a hint of sweet and sour that accentuates the natural fragrance and goodness of the matured Setsuda ume plum.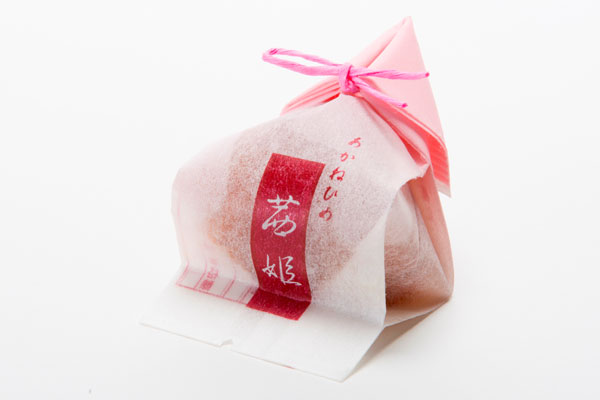 Lavished with care and attention
The Setsuda ume plums are picked as soon as they reach full maturity. Each one is inspected carefully for extraneous matter, then placed in the pickling liquid within a day of harvest. Pickling takes around three months, after which the pieces are graded by weight and packed into individual bags. Every step of the process is performed by hand, methodically and carefully. This level of love and attention to detail is what makes the Akanehime such a quality product.
Hear from the father of the Akanehime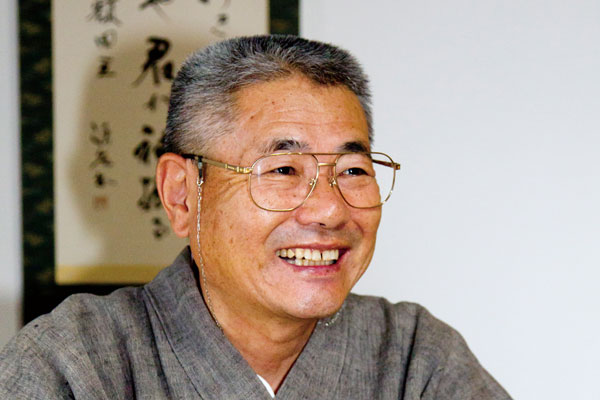 "I think of the Akanehime as like my own daughter,"
laughs Akio Yokoo, president of Kotobukiya Jukogura and inventor of the famed sweet.
Kotobukiya Jukogura consulted a number of local women who used pickling recipes that had been passed down through generations of families at Higashine in Yamagata prefecture, and eventually came up with his own recipe that is totally free of food additives.
Yokoo started his business in 1966, when additives in pickles were commonplace. By the early 1990s, he had become distrustful of additives, questioning the need for something that traditionally had never been part of the pickling process. He decided to eliminate additives entirely from the pickling process and produce an all-natural product using traditional techniques. This change, however, met with strong opposition from consumers used to the familiar taste of the additives, and shop sales dropped by nearly 50% at the initial stage.
"Akanehime saved the day," said Yokoo.
The inspiration for Akanehime came from a sweet ume pickling recipe that was popular in the town at the time, called potapota-ume. Seizing the moment, Yokoo bought up a huge load of ume and prepared his first batch.
In line with his pledge to do away with food additives entirely, Yokoo even eschewed the use of alcohol to prevent unwanted fermentation. But the first batch turned out a complete failure as a result. His debts put him on the brink of bankruptcy, but with the passion and dedication of a true artisan he vowed to carry on by refining and improving his formula.
After a long process of trial and error that included several more failed batches, Yokoo finally tasted success. Now it was time for him to put his labor of love into the store for consumers to try.
"I have three daughters, and my youngest and dearest is called Akane," explains Yokoo. "My new creation was named in her honor."
Today, the unique Yamagata delicacy known as Akanehime is famed throughout Japan, and the shop is busy filling orders from all over the country. This wonderful product is testimony to the natural wonders of Yamagata as well as its local culinary traditions, not to mention the enthusiasm and commitment of Akio Yokoo. And it boasts the most marvelous sweet and sour taste that melts in the mouth.
 / 
Photographer
: CHIE MARUYAMA