SHUN CURATORS (November 2016)
Aiming for Japanese Hospitality that Delivers the Caring Feelings of the Host
― Yannick Ruth, General Manager, Château d'Urspelt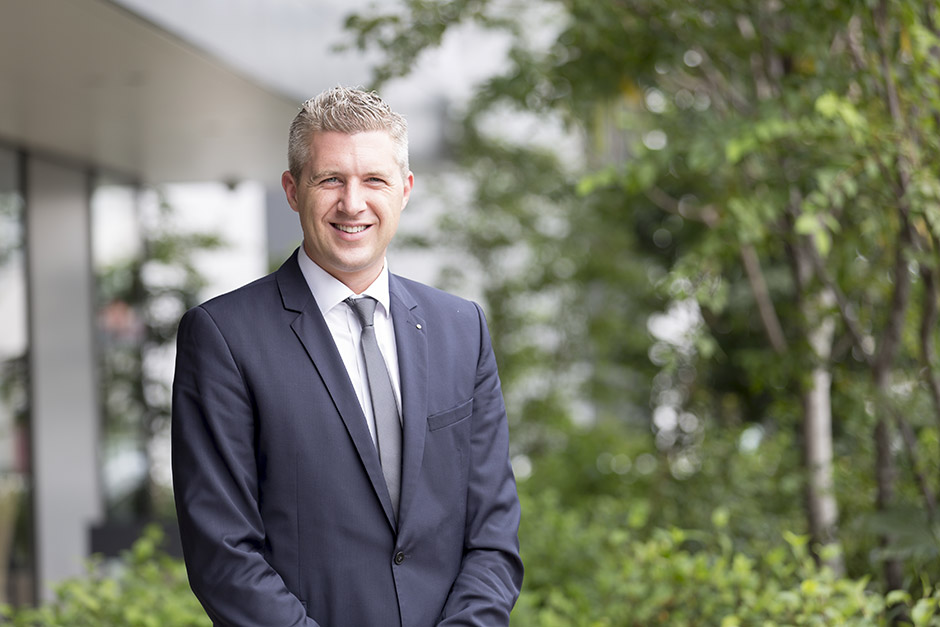 Yannick Ruth is the general manager of Château d'Urspelt, an old chateau hotel in the suburbs of Luxembourg. The 18th century château, largely remodeled and converted into a hotel, is a place where emphasis is put on offering guests unforgettable memories.
During his first ever visit to Japan we asked Yannick about the memories he had during the visit.
Food in Japan is not just about being tasty
Could you tell us about your impression of your first visit to Japan?
When I was a child, there were many Japanese anime programs on TV in Luxembourg, like Fist of the North Star and Dragon Ball, so many people in their 30s are fans of Japan. I am actually one of them. I had always wanted to visit Japan so I am very happy that I was able to visit. I had especially been interested in Japanese food. In between my business engagements I spent most of my time eating at different places. It was the first time in my life that I would have a meal, visit a bar, and then go back for another meal (laugh). I had yakitori (grilled chicken on skewers), sushi, okonomiyaki (savory Japanese pancake), shabu-shabu, soba, steamed hotpot… I cannot remember them all.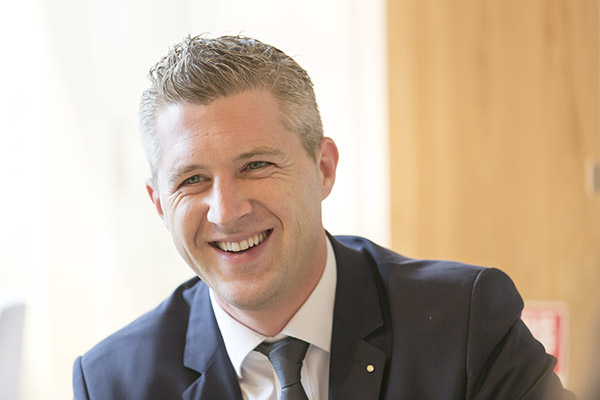 I was stunned by the attention to detail and the high quality of cooking. One reason may be that the ingredients are different from those in Europe, but even if you sent the same ingredients to Europe, it would not be the same taste. I was stunned by the number of dishes that brought out the essential taste of each ingredient. I also went to izakaya (small informal gastropub), karaoke, and a small bar in Shinjuku Golden Gai (a set of alleys in Tokyo filled with eateries and bars) to enjoy a few drinks. I had sake, plum liqueur, shochu (liqueur made from potatoes, barley, etc.), beer… they were all tasty, but I especially liked the whisky and soda made with Japanese whisky. I tried to avoid places aimed at foreign tourists as much as possible and instead experienced the Japanese food that Japanese people normally eat. All the places I visited served consistently tasty food, and they were also very clean and had friendly staff. I think the charm of Japan's food culture is not just about the great taste but about all these other elements as well.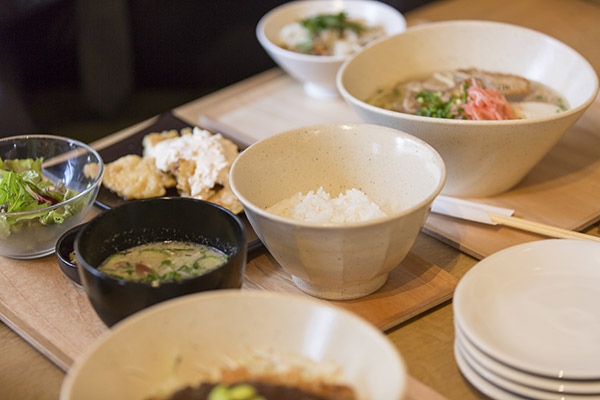 Japanese hospitality that delivers the caring feelings of the host
Did you make any discoveries during your visit in Japan that would be useful for your work at your hotel?
I have visited a number of countries but Japanese hospitality is truly wonderful. I am going to tell my colleagues to visit Japan and have a meal, so that they can learn what hospitality is all about. They should do this so they can understand, for example, that service is not just about where to put the dish, but about offering your caring feeling. You know how restaurants pour sake until it flows out of the glass. I think that is also one expression of Japanese service. I regularly tell our employees hospitality comes first. As the general manager of a Château hotel, I feel our product is not offering beds, but creating memories for our guests. To offer them unforgettable memories I feel we always need to be smiling for our guests. On average, restaurant service in Europe offers you to take a seat, places dishes in front of you and makes you full, but in Japan I felt more hospitality than that, like employees smiling and paying special attention to you. The experience I had in Japan this time was consistent with my wish to offer special memories to our hotel guests, so I was happy.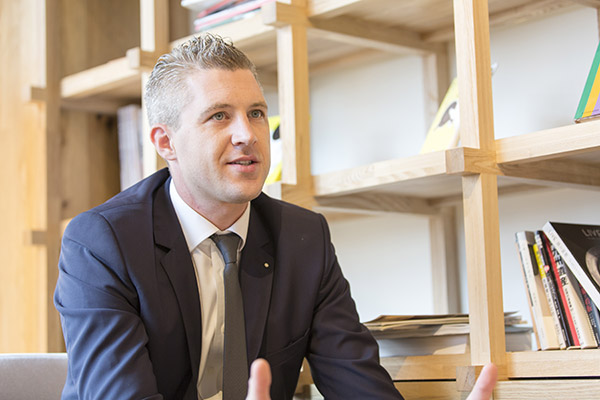 Do you see anything common between Japan and Luxembourg?
Both countries are safe, clean, and have many kinds of tasty food. There are restaurants from around the world in the capital. The cuisine in Luxembourg is like a mix of refined French cuisine and hearty German cuisine. We also produce great wine and chocolates. In Japan, as people focus on seasonality, they eat food that is in season. In Luxembourg, it is getting increasingly more popular to eat whatever is in season, in a simple and basic manner. Our hotel building is old so we have limited facilities. Despite these limitations we care about serving fresh seasonal food as much as possible. For example, we do not source strawberries off-season.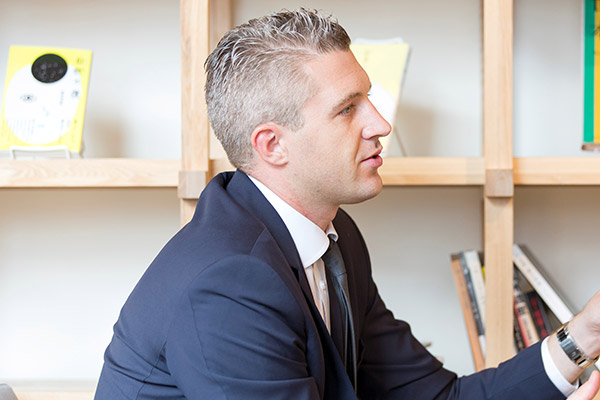 There is a difference between the two countries in that Luxembourg is inland and Japan is an island, but I feel we share the same spirit because we have both started from the knowledge that we are both small countries. Historically, Luxembourg was a country of fortress. We explored ways to survive and prosper with new ideas, because we were a small country surrounded by large nations. I feel that Japan has also developed upon many ideas and built up its culture. It would be great if we could learn more from each other. This time I stayed only in Tokyo but I would like to come back to Japan right away. I would like to come back with my family, I would also like to enjoy other seasons, and visit other regions.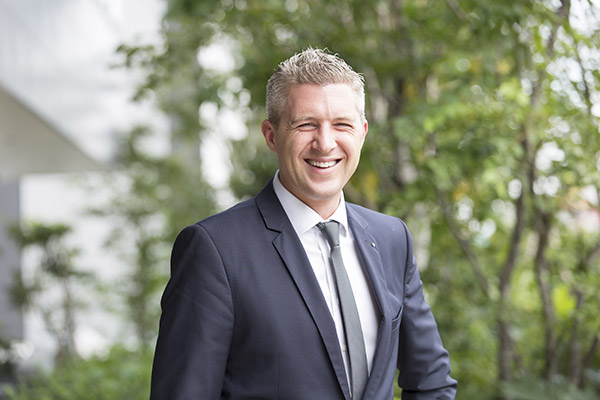 / 
Photographer
: CHIE MARUYAMA