THE ROOTS OF SHUN (December 2015)
A day in the life of a Sanriku fisherman
Ofunato City, Iwate Prefecture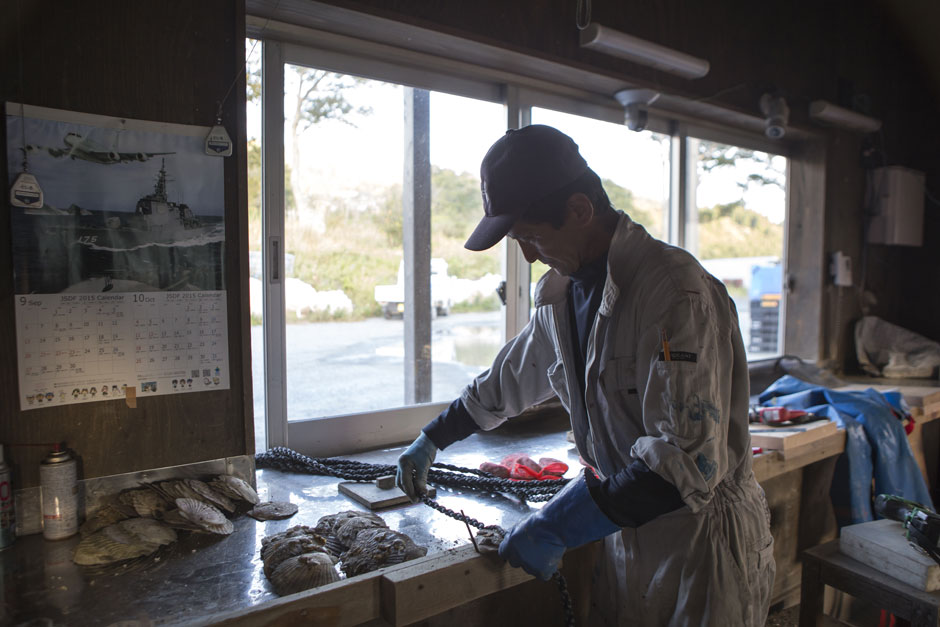 (Month information was collected: October 2015)
The Sanriku bay stretches from the south of Aomori prefecture along the coast of Iwate prefecture down to the Oshika peninsula in Miyagi prefecture. It includes one of the best examples of ria coastal formations in Japan, with countless tiny coves and inlets that form an intricate meandering pattern. The Sanriku seas alternate between Oyashio and Kuroshio currents, generating plentiful supplies of plankton that attract migratory fish species all year round. The calm waters have for centuries provided ideal conditions for intensive farming of seaweeds such as wakame and kombu as well as scallops and oysters. Sanriku is rightly proud of its reputation as one of the three best fishing grounds in the world.

The earthquake and tsunami on March 11 2011 caused immeasurable damage and destruction to large swathes of the Sanriku coast and decimated the fishing industry almost to the point of no return. But the dedication and perseverance of countless individuals and groups throughout the region has helped to bring fishing villages back to life, with harvest volumes almost back to pre-tsunami levels.

This edition looks at an inspiring story of rebuilding and new beginnings by a dedicated community who are keen to tell the stories of the Sanriku fishing industry.
Banya, the spiritual home of the local fishing industry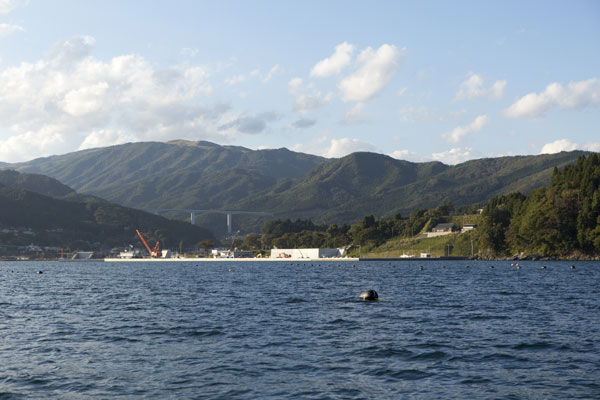 Okirai is found in Sanrikucho, which is part of the city of Ofunato in Iwate prefecture.
It is a bustling fishing village known for scallop, oyster and wakame seaweed farming operations as well as sea urchin and abalone fishing.
At Okirai we are met by Kenichiro Yagi, head of Sanriku Toretate Ichiba (Fresh Market), an online retailing operation for Sanriku seafood produce. Yagi is the driving force behind a number of unique and innovative ventures in the region.
He takes us to see one of his most successful projects. Banya is a quaint wooden building near the coast that serves as a central meeting place for fisherman to socialize and work together.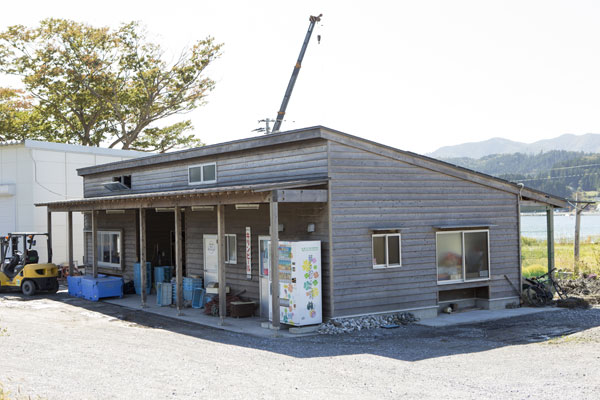 It's only a small space of perhaps a few squares. Inside, a group of local fishermen is gathered around the central table, deftly sorting through seed oysters attached to scallop shells for the oyster farm. At one end of the room is a raised platform with tatami mats and futons for those needing a nap. There is also a kitchen area with a motley collection of well-worn pans and kettles, and around the fireplace are ashtrays overflowing with cigarette butts. It feels like we've stepped into the inner sanctum of the fisherman's world.
The Banya has another room separate to the main workroom.
According to Yagi, this is both a tourism destination and a working facility. The extra room provides a space where visitors can mingle with local fishermen and even give them a hand with their work, enjoy a home-cooked meal and a drink together, and learn about the fishing industry that is central to Japanese culture.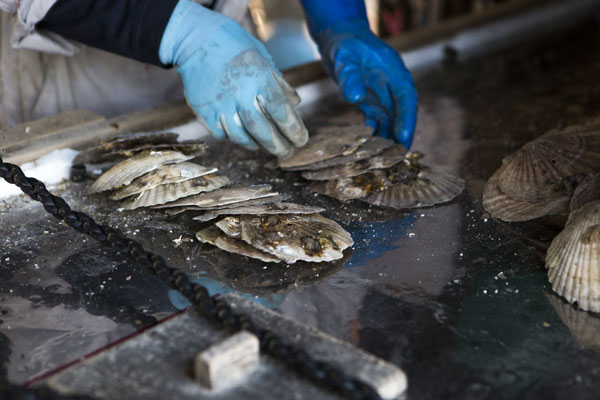 When the original Banya was swept away by the tsunami, Yagi was instrumental in seeking donations from private industry down in Tokyo for the reconstruction in 2013. This explains his enthusiasm for showcasing the everyday work of the fishing community at Banya to the wider world. The new Banya has grown into a popular tourist destination in its own right, hosting a string of successful events such as the legendary sea urchin eating competition.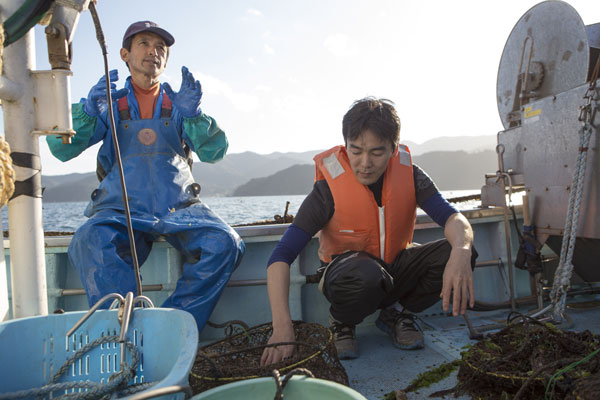 Banya is a true reflection of the lives of those who go into battle on a daily basis with an occasionally tempestuous Mother Nature. Here you can hear stories of the sea and pick up some genuine home-spun wisdom. "When I first came here," recounts Yagi, "as a non-fisherman I found myself constantly amazed at what I discovered about fishing from the locals, and also about cooking. There's a real value to this sort of discovery, and that's what I want to share with the world."
An outsider inspired by stories from the locals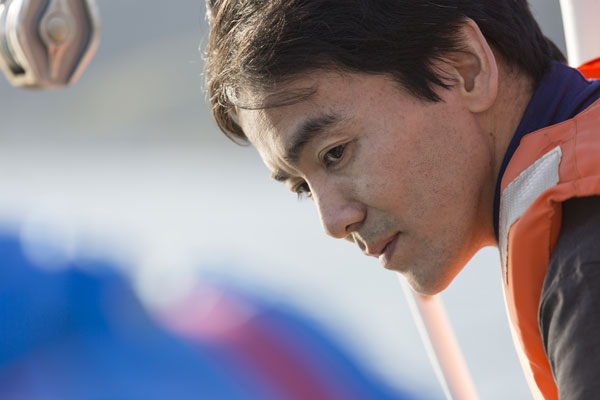 It turns out that Yagi is not a native of the Sanriku region.
He was born at Fuji in Shizuoka prefecture, into a family of doctors, but he elected to take a different path in life, instead pursuing his interest in biological mechanisms. In his second year of marine science, he learned that the university had a campus at Sanriku, and promptly moved up north to further his studies.
"It was then I realized that I really wasn't committed enough to continue at university. My heart just wasn't in it. I was spending all my time at other laboratories studying microorganisms," he laughs. "But I didn't particularly want to be a researcher either. I didn't really know what I was going to end up doing."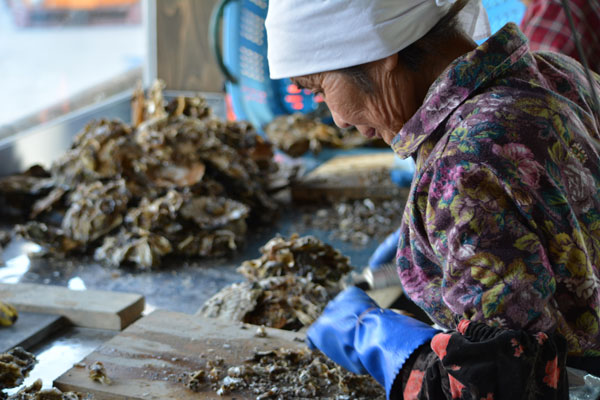 It was the nearby Sanriku fishing community that changed the course of Yagi's life forever. Though initially an outsider, Yagi found himself captivated by the other-worldly nature of the Sanriku fishing families, in awe of their skills and expertise in creating firm, shapely oysters from the seed oyster stage while carefully shaving away at the shell. And he even learned to make curries with abalone instead of the traditional meat chunks!
When an acquaintance asked him in 2004 to help set up a seafood marketing website, Yagi saw it as an opportunity to start up his own business in Sanriku, and Sanriku Toretate Ichiba was born. Yagi wanted his business to convey some of the excitement and awe that had so moved him in his contact with the fishing communities of Sanriku. To this end, he introduced several novel ideas, such as live streaming from fishing boats and selling sea urchins in seawater with the shells on.
Another key moment that changed Yagi's life was a chance meeting with Kayo Kumagai, who for many years ran the Banya at Okirai.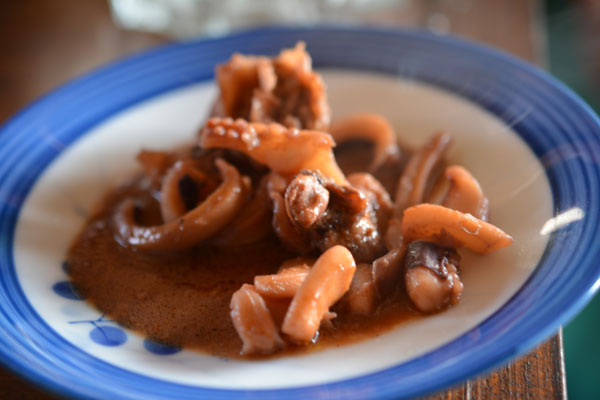 Kayo has been breeding oysters for over 50 years as well as welcoming visitors to Banya and whipping up hearty meals at a moment's notice. Indeed, she is something of an institution and part of the very fabric of Banya today.
"The wonderful meals that Kayo churns out, I've never seen anything like them, I've never even heard of them before," enthuses Yagi. "And she just makes them up on the spot, starting with whatever fish she has on hand. Depending on what state it's in, it might be served fried or made into sashimi. Kayo is on another level compared to the rest of us. She's got a whole library of recipes in her head to suit every ingredient you can think of in every season."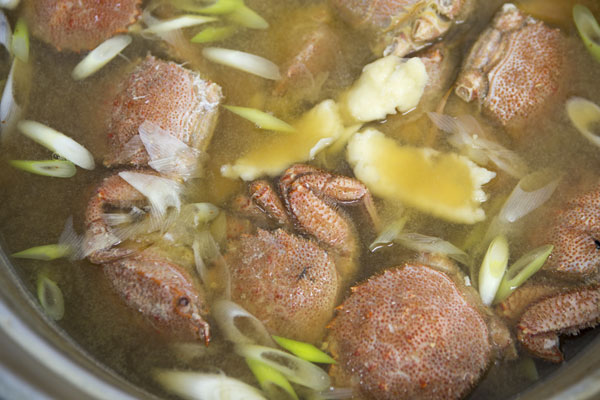 Yagi soon realized that there was only one place he wanted to be?in Sanriku, soaking up the history and culture of the fishing communities, not least the wonderful recipes. Such as Grilled Squid Fuzokara, where you leave the squid flesh untouched to preserve the taste and instead shred the ears and legs and fry them together with the innards, adding miso paste for flavor. Or in the cold winter months, the hearty soup known as Crab Batto, made from dashi stock base with noodles, vegetables and lashings of delicious crab meat.
When the original Banya was lost, Yagi and his friends resolved to rebuild it for the sake of Kayo if nothing else. And this has introduced a whole new audience to the world of the Sanriku fishing villages, as well as those fabulous recipes, the tradition lovingly preserved by Kayo and others.
Banya was duly rebuilt and Kayo resumed her rightful place.
Thanks to the latest refrigeration systems, now you can enjoy genuine fisherman's cooking at home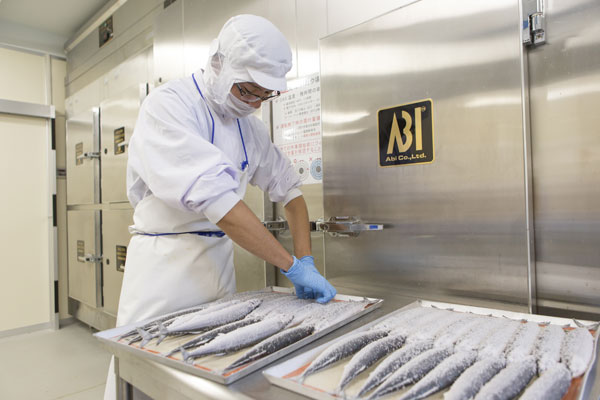 In conjunction with the rebuilding of Banya, Yagi has launched a new project called CAS (Cell Alive System).
CAS uses the latest refrigeration technology to snap-freeze genuine home-style Sanriku meals for shipment to distant markets.
The ground-breaking technology used in CAS can freeze food without destroying the cellular structure, thereby preserving the authentic taste and flavor. Yagi is encouraging local fishermen and their wives to come up with proposals for products for CAS freezing. Already he is mulling over more than 200 recipe ideas.
"Most consumers are probably not aware of the fantastic cuisine up here," explains Yagi, "and with CAS, we can deliver that to them in their own homes. It's opened up a whole new world of culinary delights."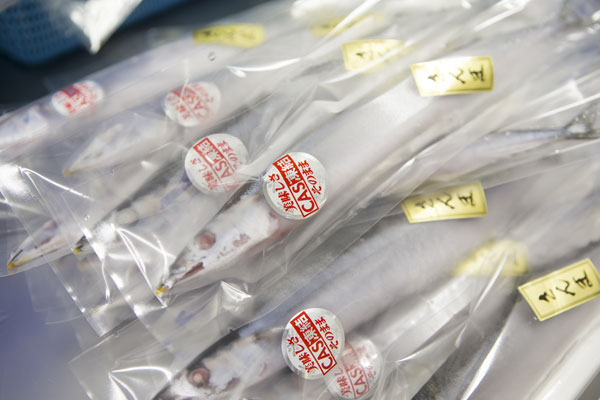 It is wonderful to see how Yagi and his team are bringing fresh ideas and breathing new life into the centuries-old fishing traditions of the Sanriku region to ensure a bright future for this rich vein of culture.
Why not visit Sanriku for some first-hand experience of the fishing industry?
 / 
Photographer
: CHIE MARUYAMA