THE POWER OF SHUN (June 2015)
Delicious baked goods made with love and care -365 jours bakery
Bread is an integral part of many meals, but especially breakfast.
In recent years we have seen the rise of boutique bakeries specializing in everything from bagels to rice flour bread, as well as bakery cafes serving coffee along with bread and pastries. Bakeries are definitely flavor of the month!
To investigate the boutique bakery trend, we paid a visit to an innovative new bakery called 365 jours, and spoke to owner and chef Akimasa Sugikubo, who is known for his uncompromising stance on the quality of the ingredients.
The finest ingredients sourced from throughout the country
365 jours is situated in a quiet street opposite a residential area not far from Yoyogi-hachiman station in Tokyo.
Step inside and you are immediately enveloped in the delicious sweet aroma of baking that brings a smile to your face. At the entrance there are shelves groaning with baguettes and sliced loaves. On the left are display cases showcasing a variety of delicious offerings, and on the right is the eat-in cafe. Needless to say, 365 jours is always packed with customers.
As the name implies, 365 jours supplies a staple food that people eat every day. And Sugikubo believes that this is why it is so important to make the effort to do it properly.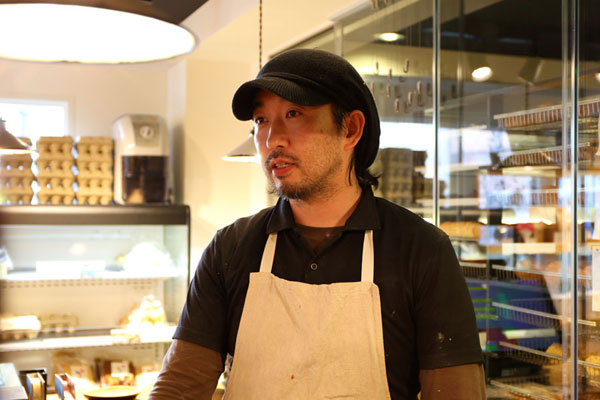 Sugikubo buys all ingredients?including white flour, whole wheat flour, rye flour and fruit and vegetables?direct from the suppliers. He insists on meeting each supplier personally to check the quality of the produce.
Sugikubo travels the length and breadth of Japan searching for fresh seasonal produce deemed suitable for 365 jours.
"Eating foods in season has real health benefits," says Sugikubo. "Spring foods, for instance, have a detox effect, while summer foods help to cool you down. And of course, food that has been grown as nature intended, without chemicals or fertilizers, is always going to be better for you.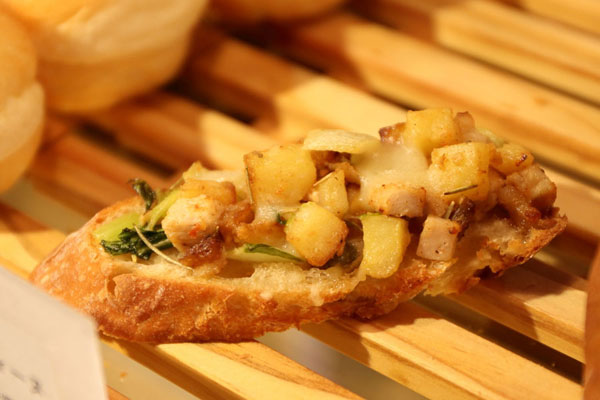 Sugikubo says that one of his suppliers, an organic farmer down in Nagasaki prefecture, even has his own seed growing operation.
"He actually harvests seeds from the vegetables that he grows organically on the farm, then uses those seeds to plant the next crop. As you would expect, the taste is just incredible. His daikon radishes, for example, are so fresh and juicy that they are literally dripping when you slice them open. So we're very picky about the vegetables we use at 365 jours. Even meats such as ham and bacon, we insist on home-made products."
Komugi Nouveau-discover the real flavor and aroma of wheat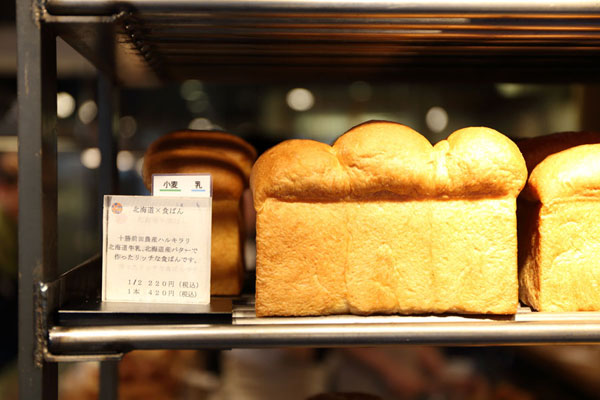 It turns out that there is a seasonal aspect to wheat, the primary component of bread.
Tokachi Komugi Nouveau is an initiative launched by Sugikubo in September 2014 that seeks to bring together farmers, flour millers and bakers for the purpose of creating the best possible end product.
The basic concept of Tokachi Komugi Nouveau is to promote the genuine benefits of freshly harvested wheat and a shared appreciation of the harvest season, in the manner of Beaujolais Nouveau for wine. Wheat farmers and bakers work together to develop a better understanding of producer regions and wheat farming practices and discuss improvement strategies, while at the same time actually producing bread for sale.
Newly milled flour, being resistant to fermentation, is generally stored for up to six months before being used to make bread. Interestingly, many bakers find it hard to make bread with fresh flour that has not been in storage.
"Freshly milled flour has a wonderful flavor and aroma," exudes Sugikubo. "I really wanted to make bread with that sort of flour. And I found that when you get the producer and the artisan baker working together as a team, baking bread from fresh flour is not so difficult after all. Naturally, the finished product tastes exceptional."
A baker's intuition is not in any book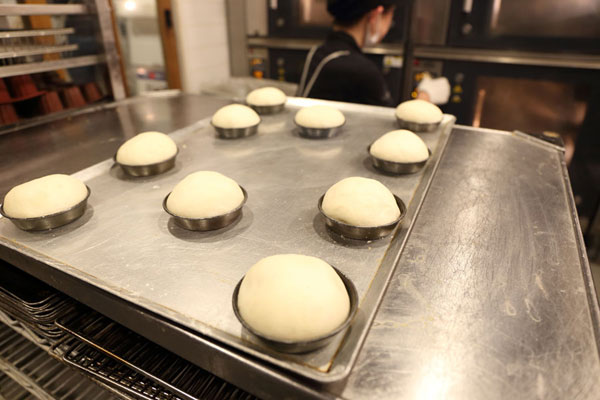 Sugikubo is very particular about his ingredients, and about how his products should be made. And he insists on doing nothing by the book.
"We don't use timers at 365 jours," he explains. "If you're monitoring the dough properly and following the proper procedure, then you shouldn't need a timer."
If the dough is tough, Sugikubo might add some water to the mix. He uses his intuition on matters such as gluten content and deflating the dough. It seems that Sugikubo doesn't use books either!
"It's all about the flavor," he explains. "If you have a high gluten content the bread will rise better, if you deflate the dough it will ferment better. But these things inevitably impact on the taste of the finished product. You have to carefully assess the wheat and consider the temperature and humidity conditions at the start of the day, and if you do that properly, then you can produce excellent bread without needing to refer to any book."
The future of baking
365 jours is dedicated to the pursuit of flavor, with all that entails, including an uncompromising insistence on quality ingredients and authentic techniques.
We asked Sugikubo why he chose to become a baker. His answer was simple: baking was the best way to achieve his ambition of making delicious food that people could enjoy at a reasonable price.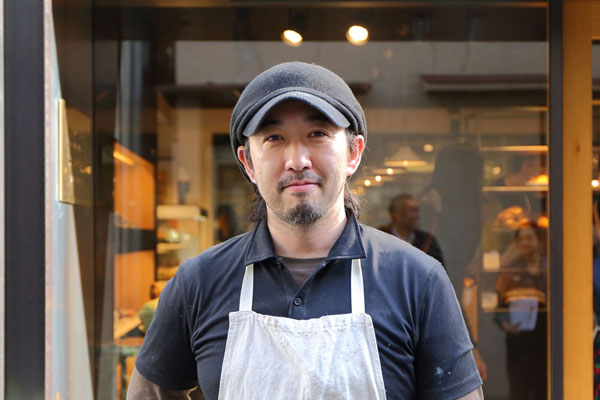 "I currently have three other stores in Japan, and I am training up a number of new staff who will soon be ready to open up more. When the business is big enough we will be able to purchase consistent quantities from our farmers, and this will provide them with stability and set up a cycle that works for all parties. Ultimately we are doing it for the customers; we want to make them happy. If they're happy, then I feel like we're doing our bit to make the world a better place!"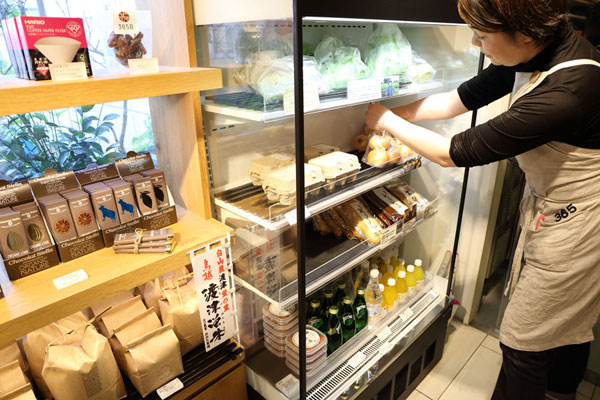 365 jours is more than just a bakery; it is also branded as a "Food Select Shop" offering a variety of products personally selected by Sugikubo, including fresh vegetables, coffee, herbs and spices, and food containers.
Just being inside 365 jours, you can sense the influence of Sugikubo in the quality of the produce on the shelves. It makes you want to learn more about each one in turn.
365 jours is an exceptional bakery with delicious produce, and also a business that celebrates everyday meals.