PROJECT (October 2022)
Fortune in Leftovers—Fuku Gohan Project Saves Off-Spec Veggies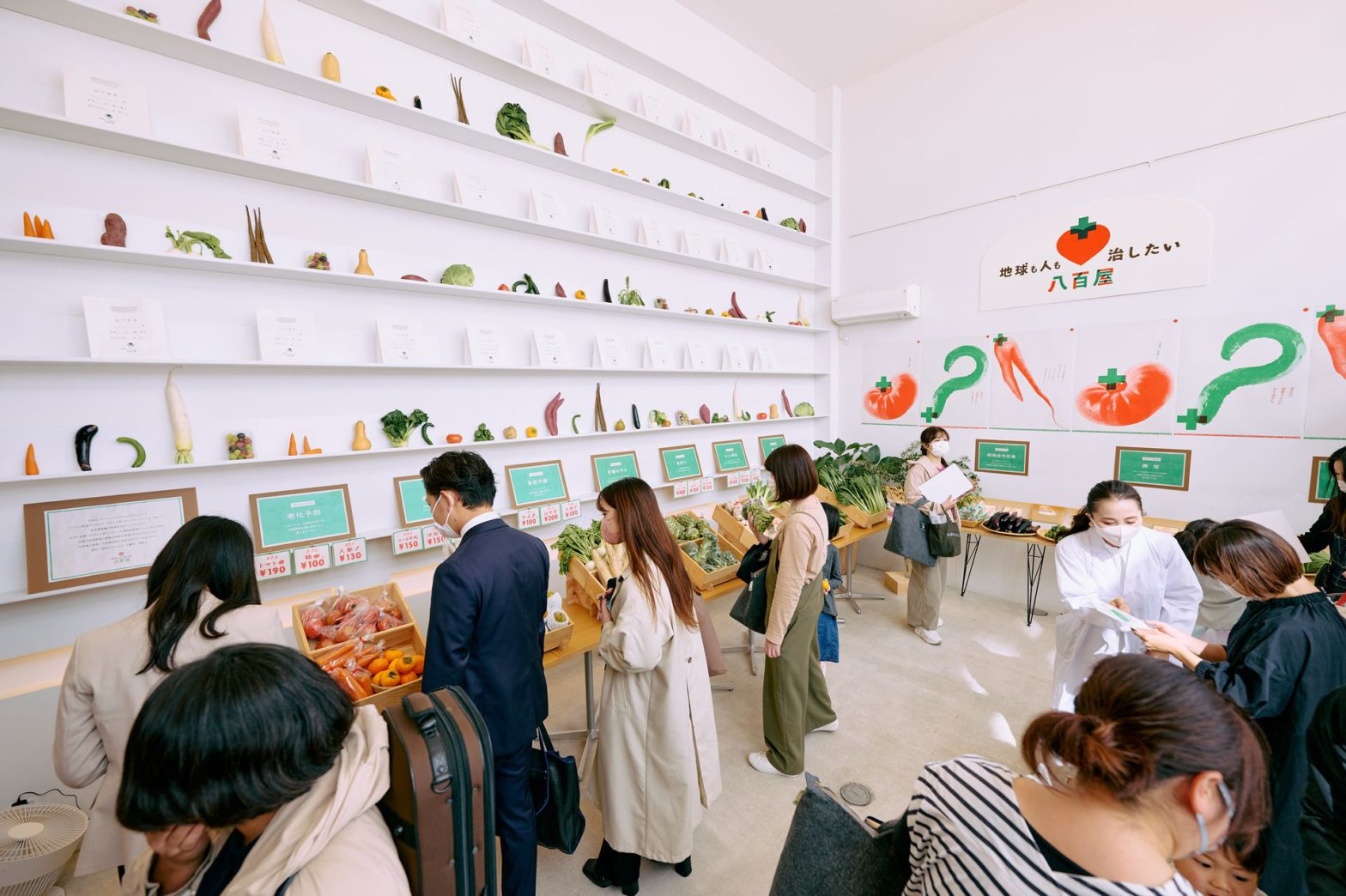 The Fuku Gohan Project was launched in 2019. With the slogan, "There's good fortune in the last helping," the project aims to tackle the problem of food waste. In 2021, it held Green Grocers for Healing the Earth and People, an event using tasty substandard vegetables. The event offered visitors off-spec vegetables normally unavailable in the market and recommended and sold them according to the visitors' physical condition.
Crossing industry boundaries to tackle food waste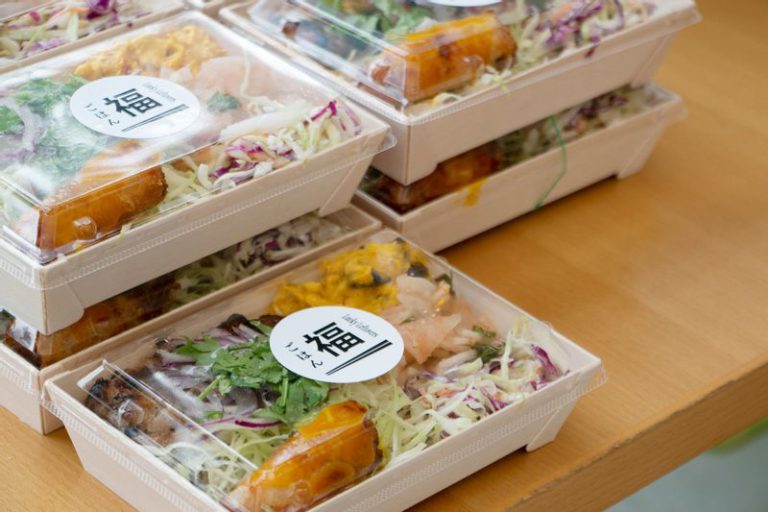 The Fuku Gohan Project, hosted by Tokyo Good Manners Project (TGMP), was launched in 2019 as a scheme to combat food waste head-on, and it is working to raise awareness and address food waste issues.
The project's name comes from a Japanese proverb, "There's good fortune in the last helping." In the initiative's first phase, it sold boxed lunches using unsold food ingredients from the Hamacho Marché held quarterly in Nihonbashi-Hamacho, Tokyo, and repurposed them as bath salts at a public bathhouse in the town.
It also teamed up with restaurants in Hamacho to offer Fuku Gohan Dishes prepared with leftover food ingredients at Fujiya Honten Nihonbashi-Hamacho, Hamacho Kaneko, and HAMACHO DINING & BAR SESSiON.
Yu Mizushiro, the executive director of Nihonbashi-Hamacho Area Management, the sponsor of the Marché, and a board member of the Tokyo Good Manners Project, says, "I hope the project will bring consumers and producers closer together."
Sales events featuring off-spec vegetables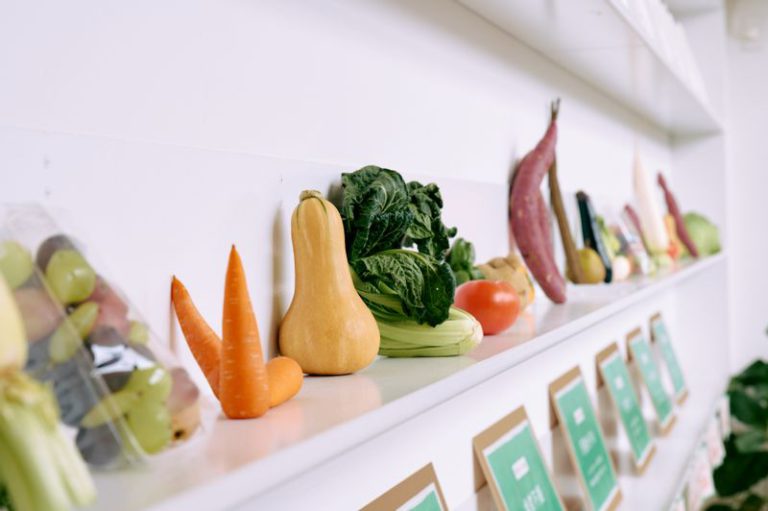 The project also shines the spotlight on 2 million tons of substandard vegetables produced annually in Japan alone. It hosted the Green Grocers for Healing the Earth and People in 2021 to make the best use of off-spec vegetables that are not usually marketed.
The event was held at Hama House, a café in Nihonbashi-Hamacho. Off-spec vegetables sourced from all over Japan were recommended and sold to customers according to their physical condition. Even if slightly misshapen, every vegetable offered was still full of nutrients. Leaflets outlining the benefits and virtues of vegetables were distributed, and a device to measure the sufficiency of vegetable intake was also made available.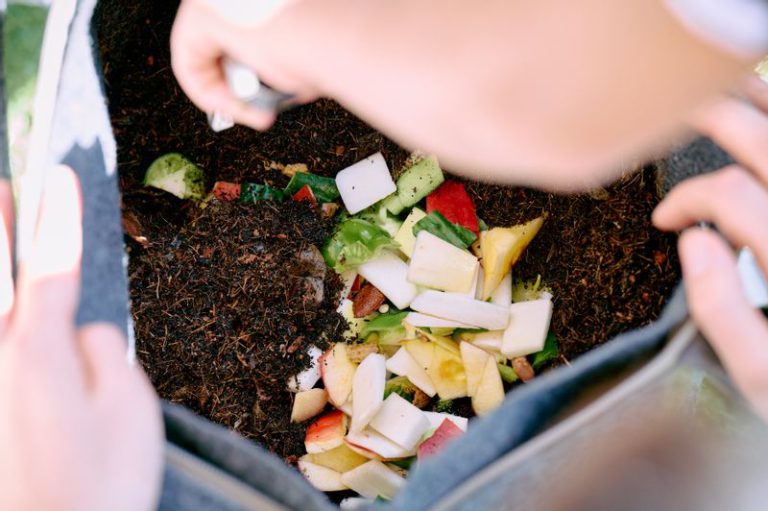 Additionally, Fuku Gohan Boxed Lunches prepared with off-spec vegetables were sold on-site, and a workshop on how to make nutrient-rich compost from food scraps was held. Many local parents and children participated and expressed interest in the ideas and approaches they could adopt in their daily lives.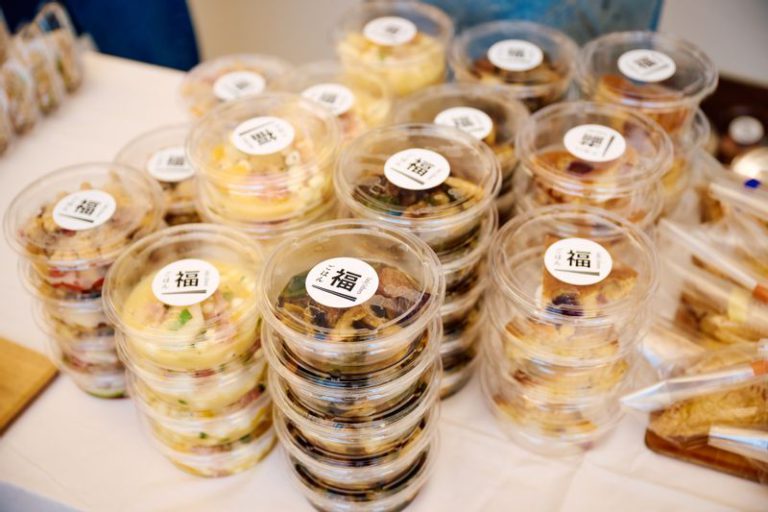 Fuku Gohan Project will continue to undertake initiatives to solve food waste issues, as it did in 2022 when it provided food for the 5th anniversary of Book & Café Hama House in Nihonbashi-Hamacho.
Writer
: THINK & EAT EDITORIAL DESK