OKURIMONO (March 2018)
Carving out the Future of Game Meat: Terrine by Meat Processing Group
ELEZO Terrine d'ELEZO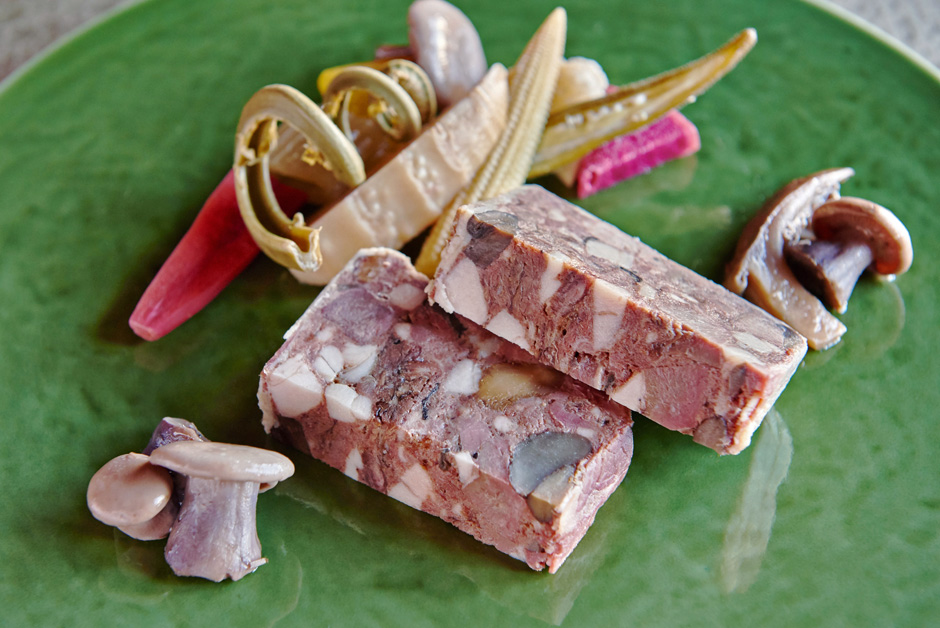 < PACKAGE >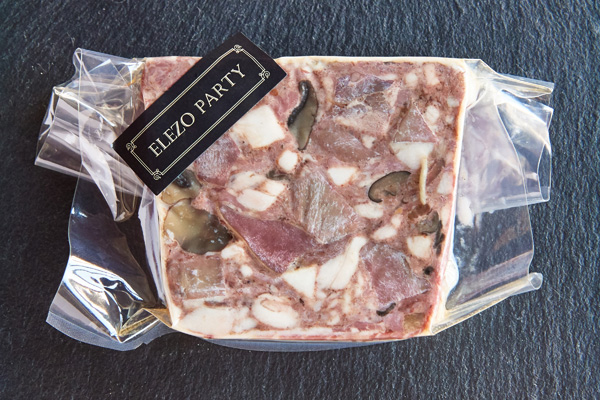 *Packaging design may vary depending on the season.
Tokachi River runs through Eastern Hokkaido. Blessed with lush nature, the river is home to many freshwater fish like salmon and rainbow trout, and wild animals including Yezo shika deer. At the mouth of the river is Toyokoro in Nakagawa, where ELEZO—uniquely known as the Meat Processing Group—is located. ELEZO is a dedicated group of meat professionals who hunt game and raise livestock, process and cure meat, which is sold or served at its own restaurant.

This time we will introduce ELEZO's regular charcuterie (processed meat) item Terrine d'ELEZO, which makes a great gift.
Let's see why Terrine d'ELEZO makes a great gift.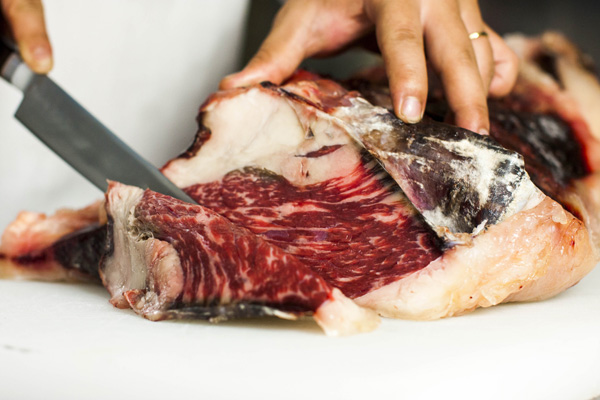 High quality from craftsmen who know meat inside and out
Terrine d'ELEZO is made only with meat from Yezo shika deer caught by ELEZO's hunters and other hunters with a membership that is only granted after meeting strict standards. ELEZO's chefs then appropriately process and cook the meat. They cook the meat in various ways to fully enhance the section's flavor; something that only they can do, as they have hunting licenses themselves and know game meat inside and out.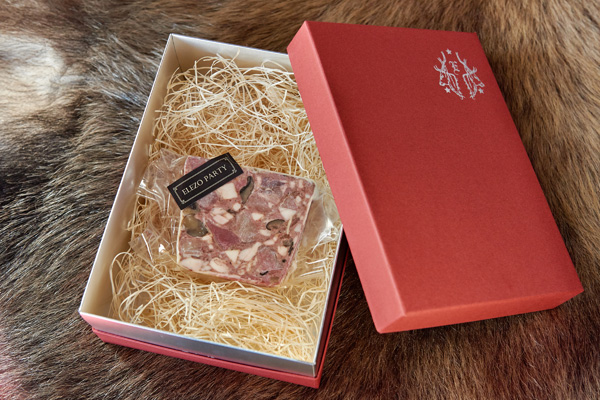 Exciting packaging design that takes center stage at parties
ELEZO wishes charcuterie to be at the center of parties. This message is expressed in its charcuterie division's title, ELEZO・PARTY. To have a special look in places where people gather, and to make it a great souvenir or a gift, ELEZO offers a special gift packaging option. It is a hard, quality paper box imprinted with a silver foil-embossed deer logo that makes a perfect gift for someone special.
Enthralled by his hometown's Yezo shika deer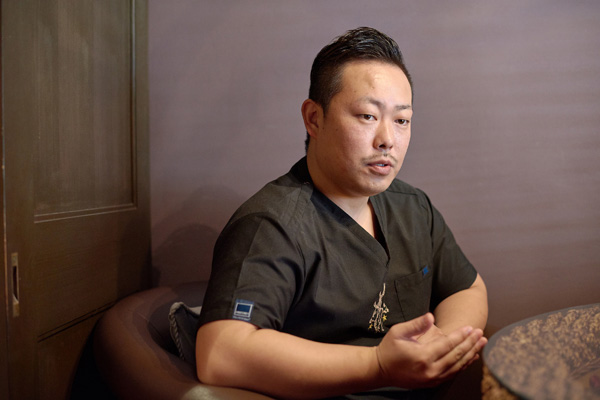 To know the background that spawned ELEZO's charcuterie, we visited Shota Sasaki, representative of ELEZO.
Sasaki is a chef who had worked at bistros in Tokyo. Around 2005, he went back to Hokkaido to succeed the restaurant his parents were running. As exploring what it was he could only achieve in Hokkaido to further his career, he had an opportunity to eat indigenous Yezo shika deer from Tokachi. Feeling that the deer was tastier than any other meat served at high-end restaurants, Sasaki decided to focus his work on meat that can only be sourced in Hokkaido.
As he stepped into the meat industry, he began to face a new dilemma. He wanted more appreciation, attention and respect for workers who processed live animals into meat.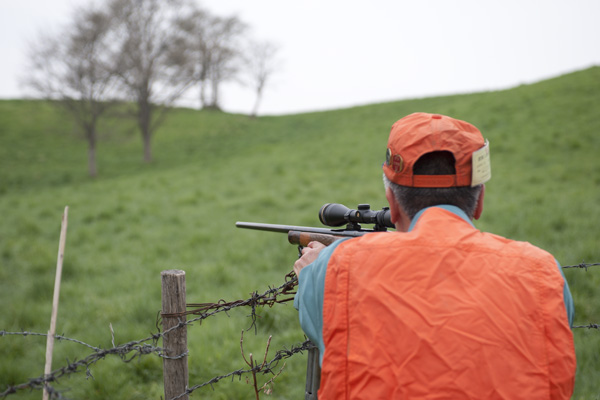 "In the food industry, chefs get a lot of attention. But we can only serve food at restaurants when we have good ingredients. At ELEZO, we decided not to split our meat business into separate processes, but engage in the entire food chain ourselves, from taking the animals' life to the minute the meat enters our mouth. We hope we can create positive changes for the industry," says Sasaki passionately, though his tone was soft.
To realize Sasaki's wishes, 80% of ELEZO's employees are chefs, and all of them have a hunting license. One of them is even a professional hunter. ELEZO's meat comes from game hunted by ELEZO's hunters and 30 hunters with ELEZO membership who have cleared ELEZO's strict standards, as well as free-range pigs and chickens raised at ELEZO's own farm.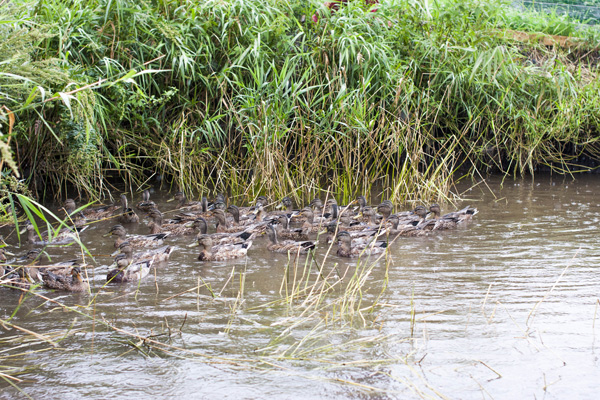 Apparently, most venison hunters bring to meat processing plants is from 8 to 10-year old deer that is too mature. On the contrary, ELEZO only accepts 0-4 year old female and 0-3 year old male deer confirmed to have been eating certain foods and from certain habitats.
"For the meat to be tasty, it needs to be of a certain variety, have been fed certain food and from a certain environment. You don't know what animals have been feeding on or where it is from unless they are properly managed. ELEZO has set strict standards and ensure our membership hunters abide by them," says Sasaki.
Processing meat to maximize the original flavor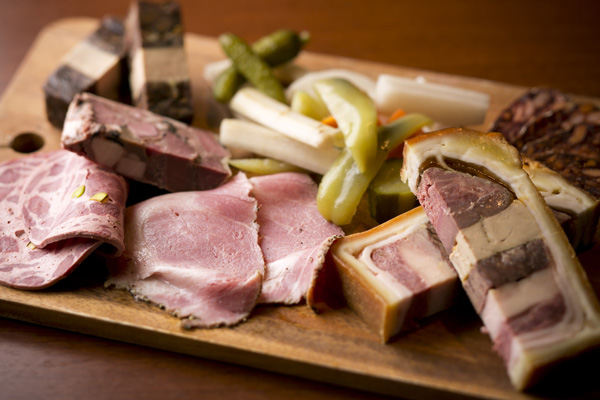 Of ELEZO's countless charcuterie items, Terrine d'ELEZO is available throughout the year. Even though it is always on the shelf, between April and September, it becomes tomato-based for spring and summer as the meat's taste changes. It is made by pairing regularly available venison pâté de campagne with confit of tongue and heart cooked slowly in lard on low-heat.
The Meat Processing Group's policy is to not waste any meat or blood whatsoever and create tasty dishes from them with cooking skills.
Sasaki let us taste the terrine with a mildly sour seasonal vegetable pickle on the side, marinated lightly in rice vinegar. As we sank the knife into the terrine, we felt the robust elasticity of the venison's fiber. As the terrine entered our mouth, the venison's deep flavor, completely free of unwanted odor, sweet, melting fats, and the tongue and heart confit played many tunes of textures and saltiness, sublimating as a perfect harmony.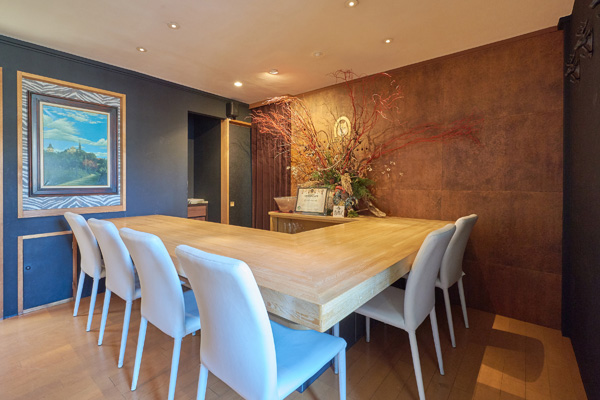 "You will taste the original taste of meat because we process them without any chemical preservatives. You can assort the meat with fresh pickles, grilled vegetables or mashed potatoes. You could also pair it with sake, beer, or medium-bodied red or white wine," says Sasaki.
ELEZO operates a members-only restaurant ELEZO・HOUSE in Shibuya, Tokyo. According to Sasaki, the restaurant has proven very useful as a place to communicate and express their thoughts directly to guests, and to receive feedback from the guests after they tasted the meat.
"Going forward, we would like each division of our food chains to be known better, at high levels, from our hunting and livestock divisions to restaurants and delicatessens. I am also hoping to open an academy to develop food craftsmen, and an auberge (a restaurant with accommodation) in Hokkaido," says Sasaki, describing his future dream.
ELEZO was founded 13 years ago. The pioneer who never ceased to challenge walks on, with respect for life and craftsmen at heart.
How about sending someone this gift of powerful passion and flavor?
 / 
Photographer
: YUTA SUZUKI